News
Old school Manchester boozer The Lass O'Gowrie now has a cinema room
Introduced as part of a six-figure refurb, the new mini cinema seats up to 20 for intimate screenings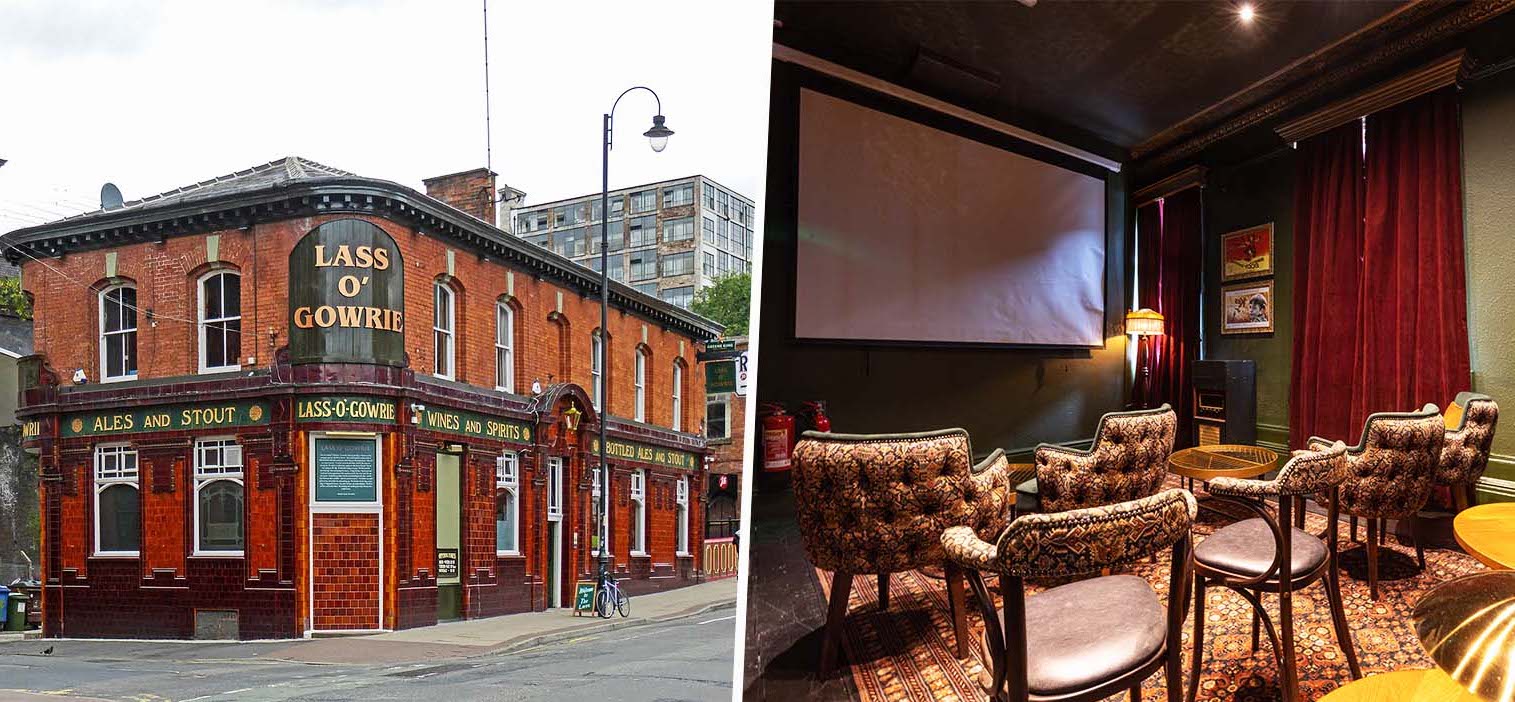 Scottish pub The Lass O'Gowrie has been a fixture on Manchester's Charles Street for over 170 years.
For most of that time, it's been something of an old-school Victorian boozer, serving the poor residents of its "Little Ireland" neighbourhood throughout the 19th century, and, more recently, the mix of students, city workers and academics that float down from nearby offices and campuses.
Already popular for its weekly open mic and quiz nights, the Greene King-owned pub has now added another string to its bow with the installation of a new mini cinema in its second room.
With a big screen, comfortable seats, and space to accommodate 20 people seated (or 35 standing), whilst the rest are in the main bar getting the pints in, film fans can catch intimate screenings of their favourite cult classics behind the scenes.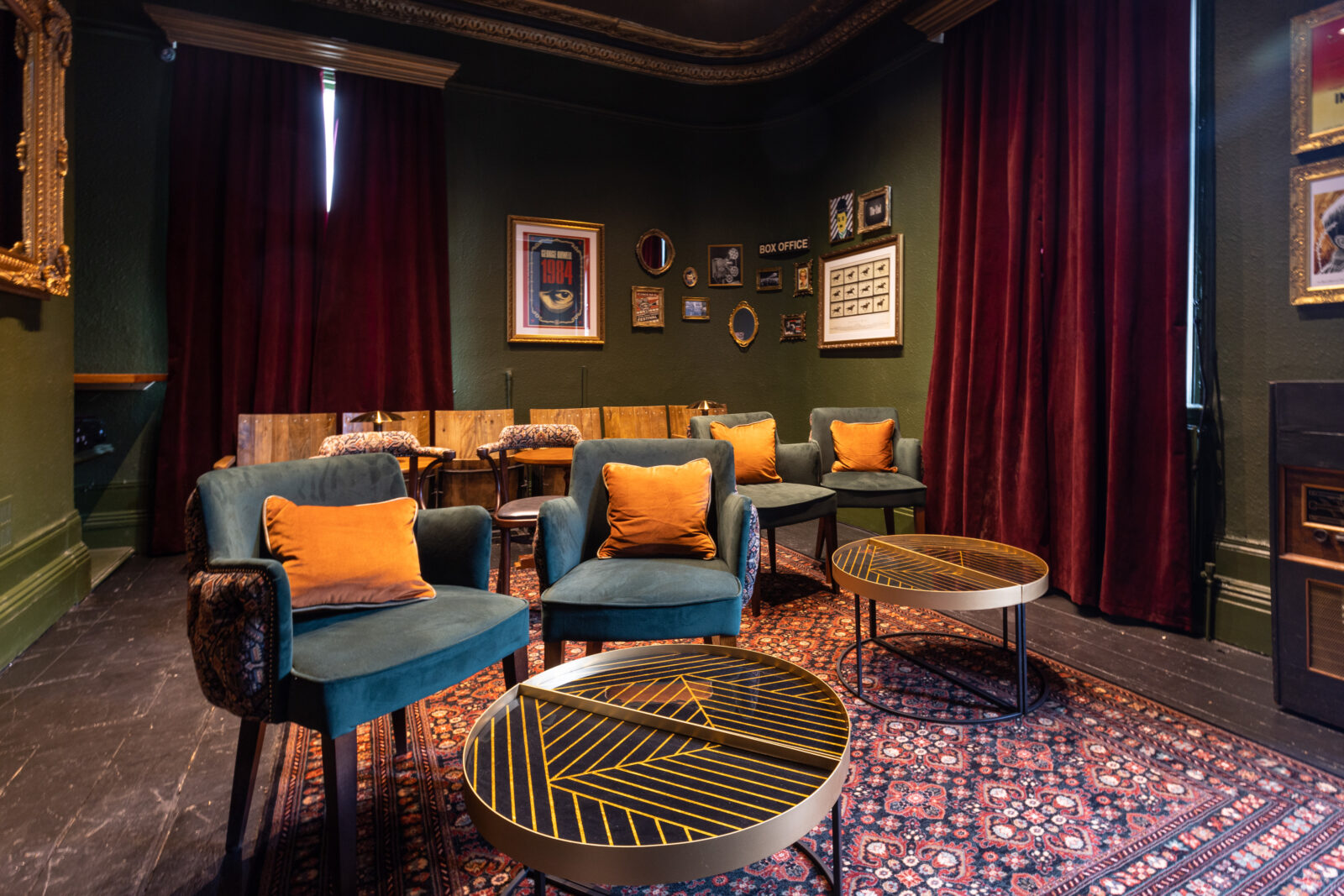 Set to open for a mix of bespoke screenings and private sessions, the new mini cinema also has access to BBC and Sky Sports channels.
The dog-friendly pub has just undergone a six-figure refurb, with an upgrade to its 23-seat floating beer garden seeing the arrival of new seating, decking and fencing.
Read more: Festa Italiana 2022 – full line-up, opening times and how to get there
Elsewhere, new furniture, carpets/floors, lighting fixtures and artwork have been introduced to give the pub a 'new and improved urban feel.'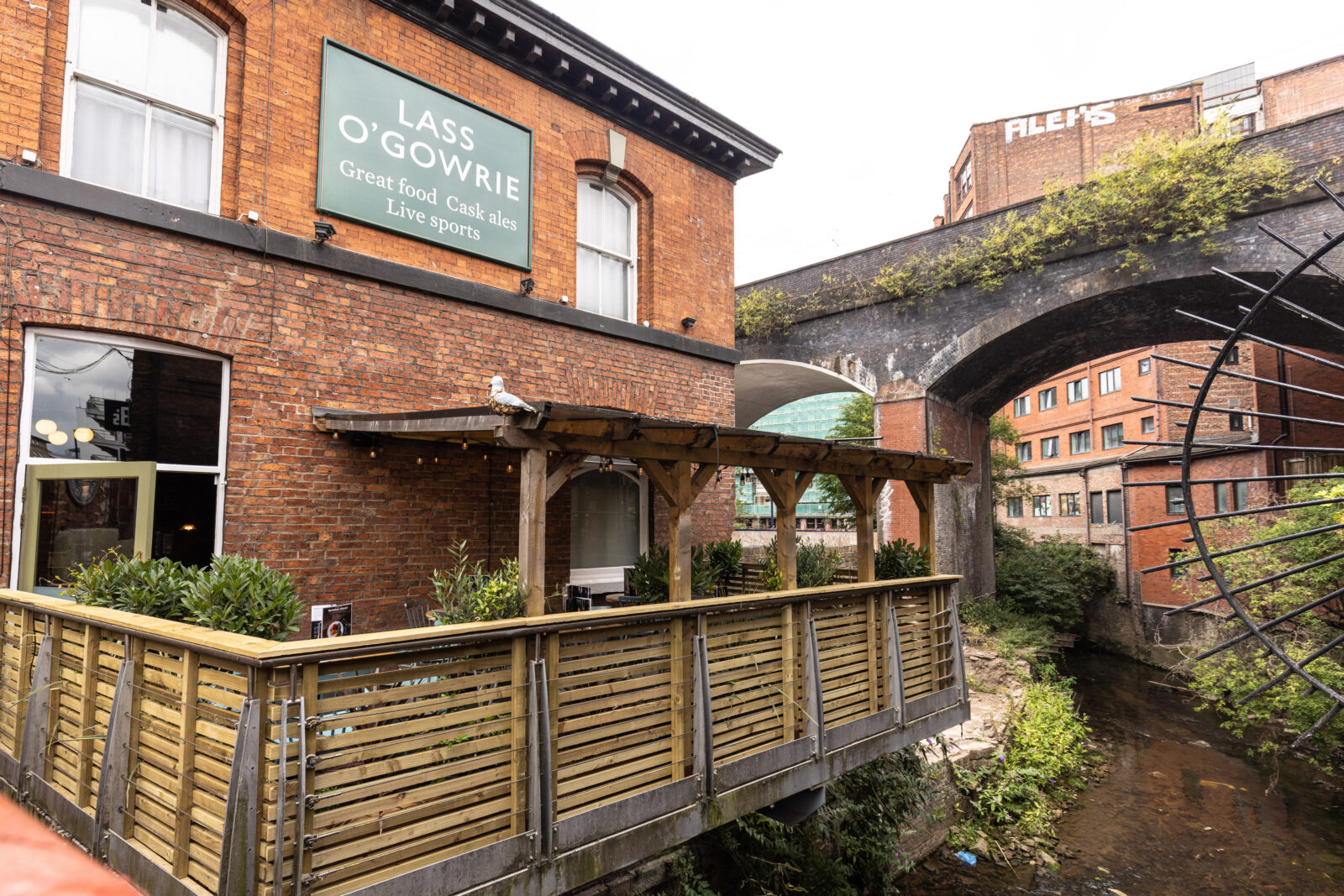 Bosses have also reintroduced its food offering, serving up crowd-pleasing classics like fish and chips and vegan-friendly Beyond Meat burgers.
Speaking on the pub's new look, Josh Murray, General Manager of Lass O Gowrie, said: "We couldn't be happier with phase two of the refurbishment and are really excited to be able to welcome our regulars and newcomers back through the pub's doors.
"Having received a full makeover both inside and out, the Lass O Gowrie has never looked better, and I speak on behalf of myself and the team when I say we can't wait to show it off"
Feature image – Commons Wikimedia / Supplied