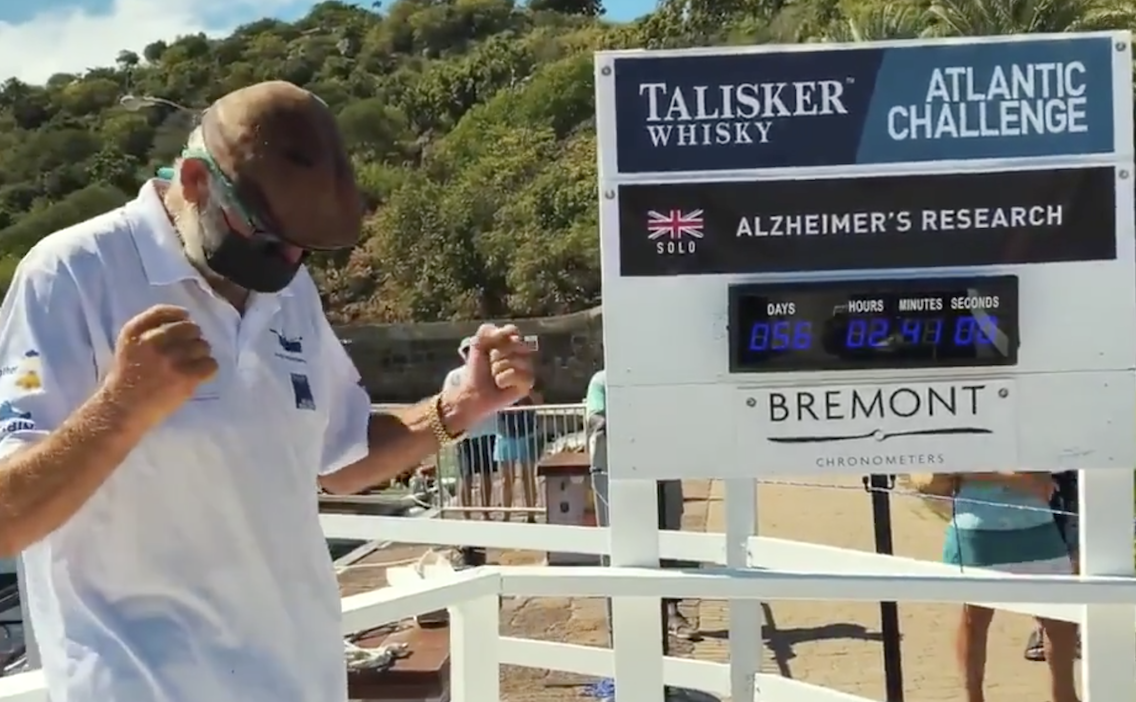 Frank Rothwell's record-breaking 3,000 mile row across the Atlantic has seen his charity fundraiser topple an incredible £1 million.
The Oldham grandfather wrote his way into the history books last Sunday when he became the oldest man to complete the Talisker Whisky Atlantic Challenge – which involves rowing from the Canaries to the Caribbean.
Frank's journey involved 18 months of preparation and 56 days at sea – culminating in £1 million raised for Alzheimer's Research UK.
Frank leapt up from his chair and pumped his fists in delight when he saw the JustGiving total had hit the six-figure mark, claiming he was "absolutely buzzing".
Iceland Foods Charitable Foundation generously promised to match the funds raised by Frank – taking the fundraiser beyond its target.
Frank told Alzheimer's Research UK that the target of £1m had been a "bit of a finger in the air".
"A million just seems like good old round number to do," he said.
"And to achieve it is absolutely fantastic."
Hilary Evans, chief executive of Alzheimer's Research UK, said the charity was "honoured to have such amazing support".
"[Frank's] courage and determination helped him to complete his epic challenge and raise £1m for dementia research," she added.
"This incredible amount will be a huge benefit to the groundbreaking research we carry out here."
Learn more about Frank's fundraiser here.