News
Online rumours that The City pub has closed for good aren't entirely true
Posts shared on social media over the weekend left many thinking that the pub had permanently closed, but it's still hanging in there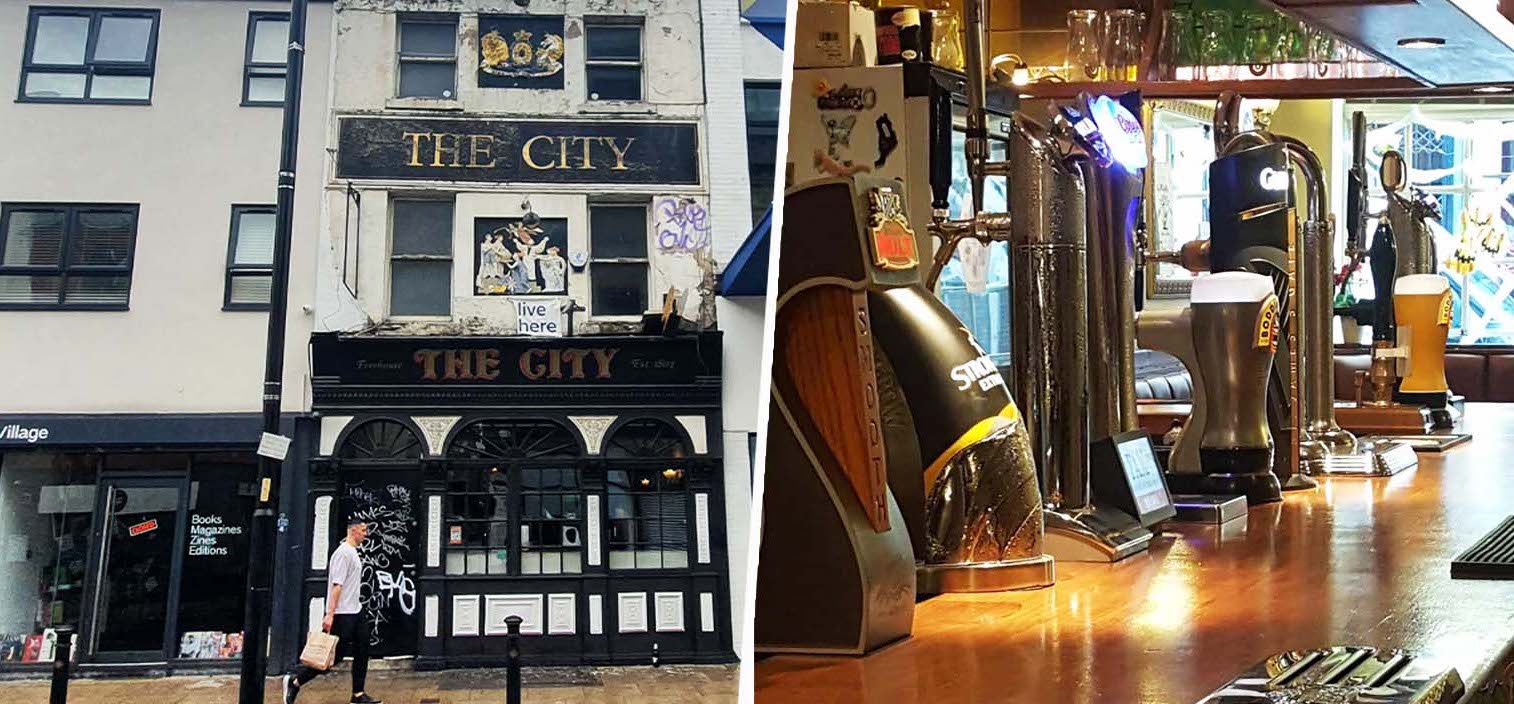 Over the weekend, the online rumour mill started whisperings across the city centre about the closure of one of Manchester's oldest pubs.
The City boozer on Oldham Street, which has been a fixture in the Northern Quarter for over 200 years, was said to be shutting its doors for good on Sunday 4 September.
Many were left in disbelief that such a longstanding fixture could close so suddenly, and tributes to the pub flooded local social media platforms.
Sadly, many small businesses are being forced to close their doors right now as they struggle with increased prices across the board and we are getting increasingly used to reading heartfelt closure announcements.
]
But it's good news for The City, for now, as it appears that the pub has not closed its doors for good. Not just yet, at least.
The Manc popped over to the pub on Tuesday afternoon to try and speak with the owners, but found the pub closed up and received no answer after knocking.
However, reports in the Manchester Evening News published on Monday confirmed that, whilst there is some truth to the rumours, hope for the boozer's survival is not completely lost.
According to a member of staff who spoke with the paper, bosses at The City have a meeting scheduled with the council later this week to determine the historic pub's future.
With discussions of a potential refurbishment on the cards, there is the promise of a new lease of life on the horizon.
"We all have our fingers crossed," the member of staff told the MEN.
The pub has a complex history and has held many different names over the years, most recently The City, a name that was adopted for it in the 1950s.
However, it has also been known as the Prince of Orange, Prince William of Gloucester, Peter's Vaults, King's Arms, Kings Arms Vaults Liquor Vaults and Top King, with historical records dating back to 1780.
Feature image – The Manc / The City Pub