News
Plans officially submitted for New York-style urban park at Castlefield Viaduct
The National Trust hopes it will be "a hidden oasis sitting above this busy city".
The National Trust has officially submitted its plans to transform the Grade II-listed Castlefield Viaduct into a "hidden oasis above the busy city" by building a public park on the former rail line.
The idea for a raised walkway was first teased back in 2012, and plans were unveiled by the National Trust back in June this year.
The charity and heritage organisation said the green space would be a similar concept to the Manhattan High Line and "celebrate the nature, beauty and history of the viaduct", whilst fitting in with existing plans for the city.
They want it to function as a "stepping stone to other South Manchester green spaces and attractions on foot or bike."
Artist impression images of the renovated rail bridge revealed alongside the projected plans in June showed the viaduct paths lined with bright plants, tall trees, and bursting shrubbery, and new impressions unveiled with submitted plans this week showed a secret garden, accessible events space, and boards showing the viaduct's history.
Built in 1892, Castlefield Viaduct was used to transport heavy rail traffic in and out of Manchester Central railway station until 1969.
The former railway station has since been utilised as an events space in the form of Manchester Central Convention Complex – but the viaduct itself has stood unused and unchanged for over 50 years, with the exception of essential repairs and maintenance.
The National Trust hopes it will be "a hidden oasis sitting above this busy city".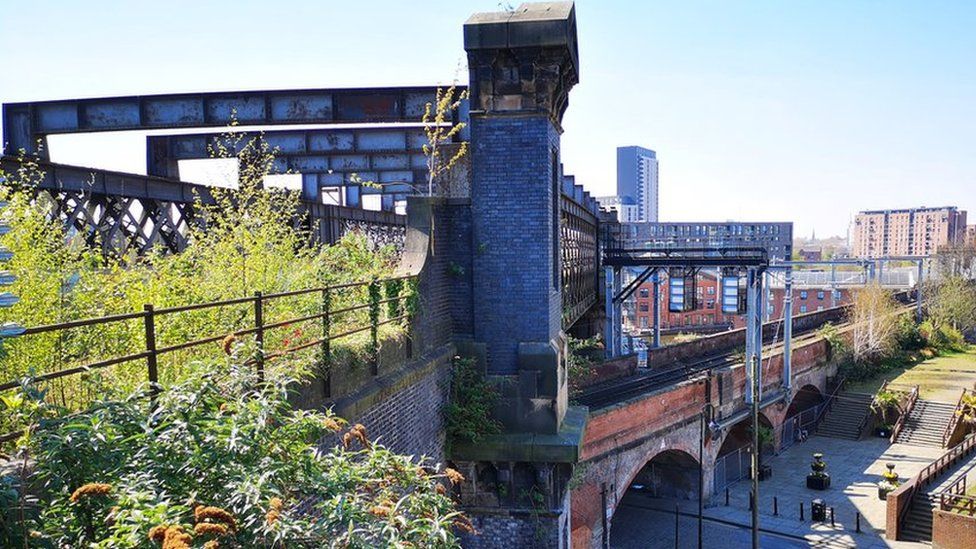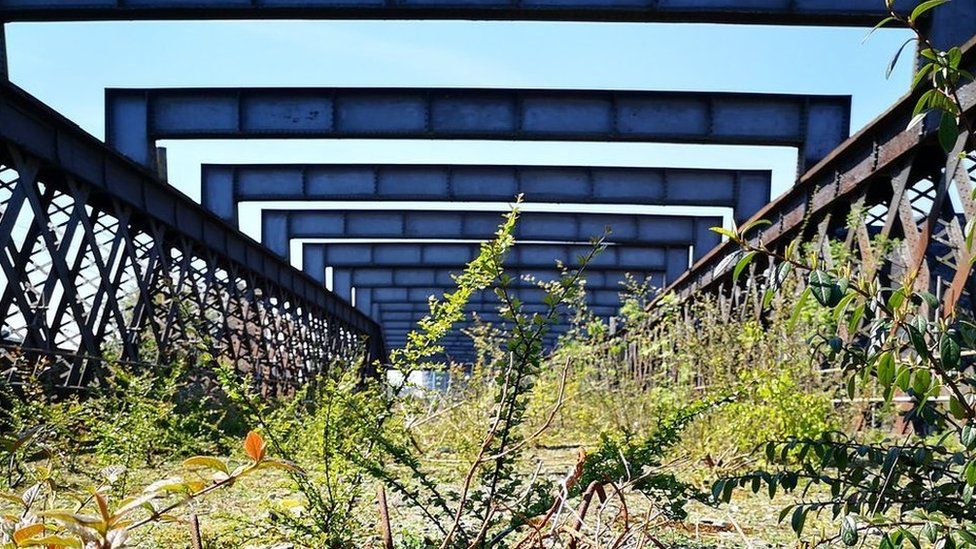 A spokesperson for the organisation said: "As the city of Manchester has continued to grow, the viaduct has stood unused and unchanged with only the essential repairs and maintenance carried out.
"It's now time for the viaduct to reclaim its place in this vibrant city, celebrating its part in Manchester's past, present and future."
Featured Image – Twelve Architects & Masterplanners