News
Police and fire service warn of 'dangers' of open water after teen dies in Salford Quays
The 16-year-old boy was last seen struggling in the water after swimming with friends.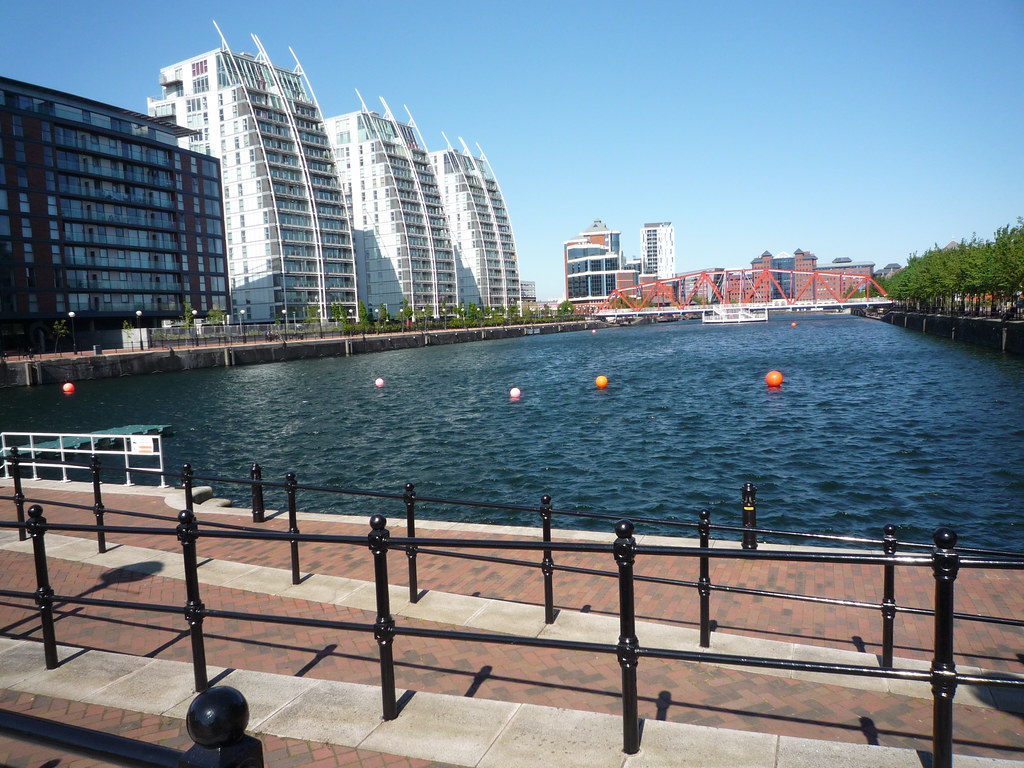 Greater Manchester Police (GMP) and Greater Manchester Fire and Rescue Service (GMFRS) have issued fresh warnings over the "dangers" of swimming in open water.
The warning comes after police confirmed that the body of a teenage boy had been recovered from Salford Quays on Saturday 16 July, after emergency services were called to reports of a person getting into difficulty in the water at around 6:15pm.
GMP explained that emergency service colleagues from GMFRS and the North West Ambulance Service (NWAS) attended the scene, and the body was sadly located in the water later that evening, was recovered by specialist partners overnight.
Although formal identification has not yet taken place, GMP has stated that the body is believed to be that of a 16-year-old boy.
The boy was last seen struggling in the water after swimming with friends.
GMP has confirmed that the boy's family are continuing to be kept updated, and are being supported by specially-trained officers at what it has called an "extremely distressing time".
Enquiries are currently ongoing, but GMP said detectives are "confident" at this moment in time that there aren't any suspicious circumstances surrounding the incident, and a file is currently being prepared for the coroner.
"Yesterday evening's events are nothing short of devastating and my thoughts are with the friends and family of the young boy who lost his life in such awful circumstances," said Detective Inspector Joanne Johnston, from GMP's Swinton CID.
"We are doing all we can to support the boy's family at this incredibly difficult time, and we are focused on ensuring they get the answers they deserve as to how this tragedy occurred."
GMP is now joining its fellow emergency services and authorities in urging the public to "avoid being tempted to cool off in reservoirs, rivers, canals or ponds".
"This is such a sad reminder of the dangers of entering open water, whatever the weather," Ms Johnston added.
"We all want to enjoy the warm weather – but please make sure you do so in a safe way."
Firefighters from Salford's GMFRS division were also at Salford Quays on Saturday to speak to members of the public about staying safe in warmer weather, and took to Twitter to remind people: "Never be tempted to cool off by swimming in open water, or encourage your mates to jump into reservoirs, rivers, canals, ponds, or any other open water."
Reflecting on the situation as a whole, and raising awareness of the dangers of open water swimming, Area Manager and Head of Prevention at GMFRS, Billy Fenwick, said: "Unfortunately we see tragic incidents of accidental drownings when the weather is warmer, as people attempt to cool off in open water.
"We are urging people to never be tempted to jump into any open water or swim in open water where it is not an organised event.
"It may be warm outside, but the water is not.
"Cold Water Shock can kill even strong swimmers and there is also the risk of dangers lurking beneath the surface which may cause drowning."
Read more: Mum pays emotional tribute to 'little sunshine boy' who died after Bury tractor collision
The fire service also said that banners have been put up in locations of accidental drownings across Greater Manchester to both pay tribute to those who've died, and remind people to not enter the water.
GMFRS officers have also been visiting schools to talk to young people about staying safe around water.
Featured Image – Dunk (via Flickr)