News
Primark has launched a new vintage clothing section in Manchester
Vntage fans can expect to see one-off denim jumpsuits and shirts, spaghetti tops, printed sweaters, puffa jackets from the 70s, 80s and 90s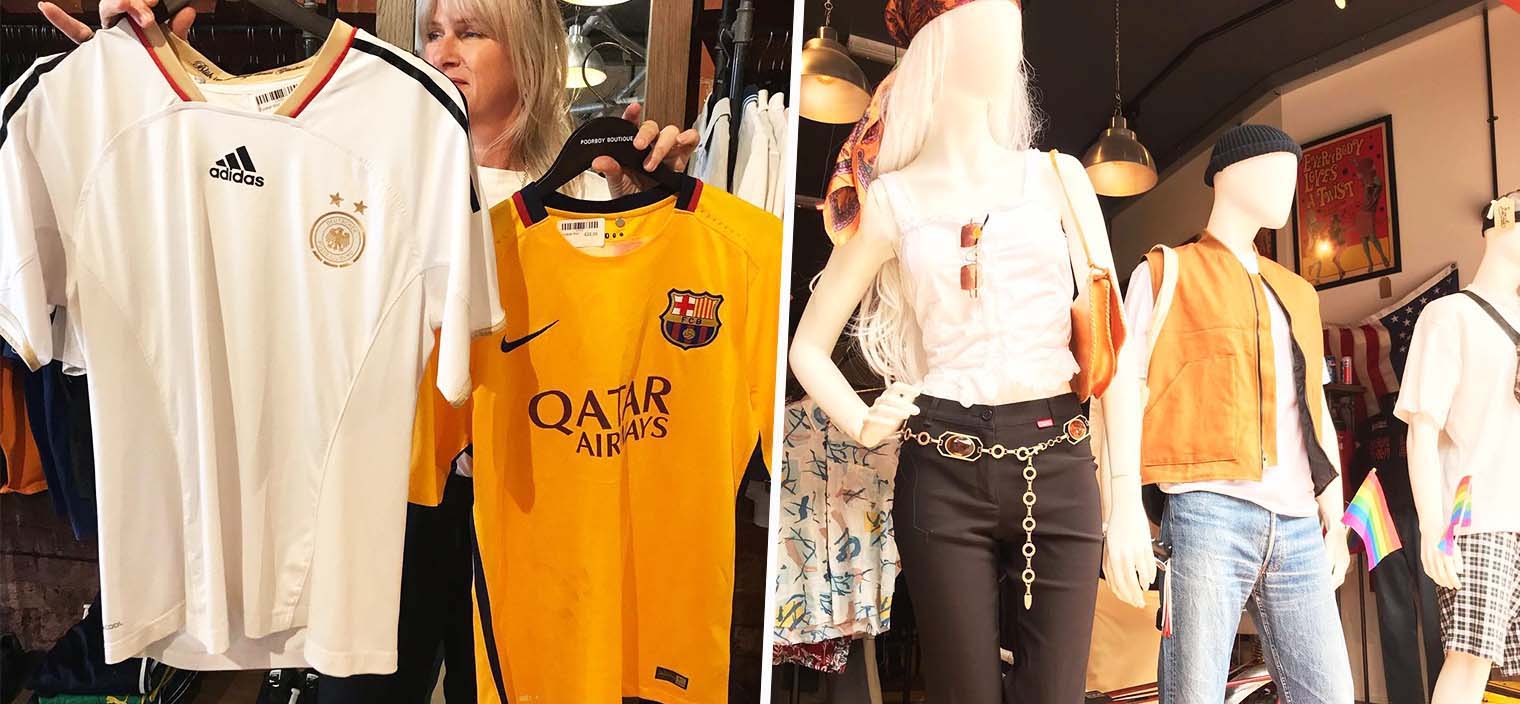 High street fast fashion beast Primark has surprised its fans and haters this week by revealing plans to launch a new vintage clothing section.
The retailer, which is regularly chastised by slow fashion campaigners for its unethical methods of production, has made a move to be a bit more green by linking up with a local indie vintage clothing business.
Working alongside the Vintage Wholesale Company, which also runs the established vintage and second-hand clothing boutique Poorboy in Hull, Primark will launch two new vintage clothing sections at its Manchester and Birmingham stores under the brand name WornWell.
It means that, for the first time, Primark customers can shop a mix of branded and unbranded, pre-loved items in store and leave feeling that little bit better about their carbon footprint.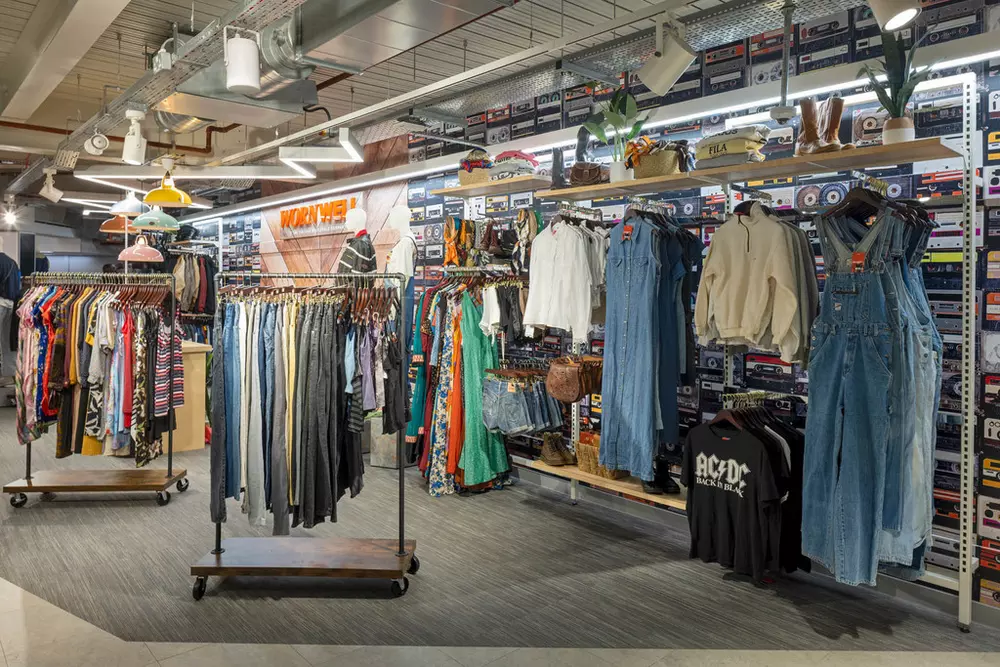 Promising to stock a range of 70s, 80s and 90s trends, vintage fans can expect to see one-off denim jumpsuits and shirts, spaghetti tops, printed sweaters, puffa jackets and vibrant, patterned shirts within the new Wornwell sections.
Brands-wise, those prepared to dig will uncover vintage pieces from Tommy Hilfiger, Nike, Converse, Levi's and Dr. Martens.
Riccardo Seaton, Director of WornWell by the Vintage Wholesale Company, said; "We are delighted to be opening WornWell by the Vintage Wholesale Company at Primark.
"We take great pride in sourcing high-quality vintage clothing from around the world, and we're excited to expand our business and offer once-off pieces of timeless fashion to customers in Birmingham and Manchester.
"Each item is unique. We want to inspire our customers to express their individuality and discover a love of vintage through wearing our clothes."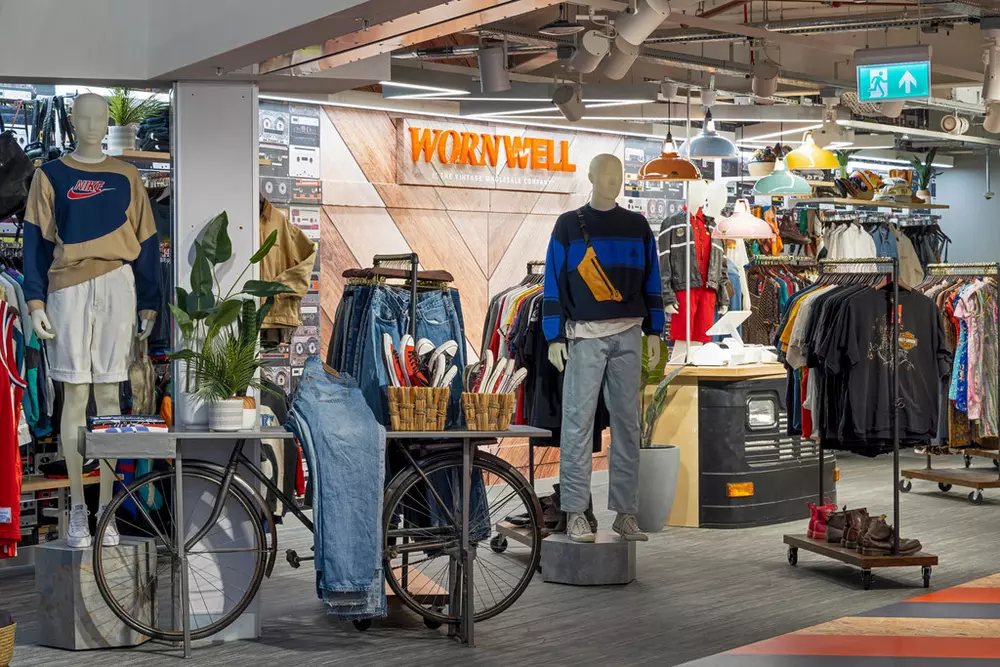 Speaking on the new partnership, Jermaine Lapwood, Head of Innovation and Future Trends at Primark, added: "We're very excited to open our first vintage concessions in Birmingham and Manchester. Vintage clothing has increased in popularity over the last few years, and we know that our customers love creating unique looks by mixing old fashion with new.
"This concession will be the nostalgic bridge between generations, bringing curated retro fashion at great value.
"We want to see clothes loved for longer and kept in circulation – we've got big plans within our own business to give clothes a longer life, and we're thrilled to be supporting an independent business who is working to do this."
Read more: Public warned to avoid this man as police launch manhunt for murder suspect
A date for the new vintage drop has yet to be released, but the clothing is expected to appear in store in the coming weeks.
Feature image – Poorboy Vintage