News
Purple Lambrini that tastes of parma violets is available in Morrisons
[siteorigin_widget class="SiteOrigin_Widget_PanelImage_Widget"][/siteorigin_widget]
[siteorigin_widget class="SiteOrigin_Widget_PanelText_Widget"][/siteorigin_widget]
[siteorigin_widget class="SiteOrigin_Widget_PanelImage_Widget"][/siteorigin_widget]
[siteorigin_widget class="SiteOrigin_Widget_PanelText_Widget"][/siteorigin_widget]
News
Police warn criminals 'don't bother' attending Parklife after already making arrest

Daisy Jackson
Greater Manchester Police have said that criminals shouldn't 'bother' coming to Parklife festival this weekend, after already making an arrest at the festival site.
The festival doesn't even kick off until Saturday 10 June, though Courteeners will be performing a huge Heaton Park gig tonight.
Officers have been carrying out searches of people arriving on site this week – and have already arrested a 24-year-old man.
A quantity of pills and a knife were both recovered from the man, who has been arrested on suspicion of possession of Class A drugs and possession of a bladed article.
After the arrest, Superintendent Phil Spurgeon issued a statement to criminals, saying 'don't bother coming to Parklife'.
He said: "We have a really robust police and partnership community safety operation for the festival, and the arrest and seizure yesterday demonstrates the vigilance of security staff, our thorough search procedures and our commitment to keeping people safe.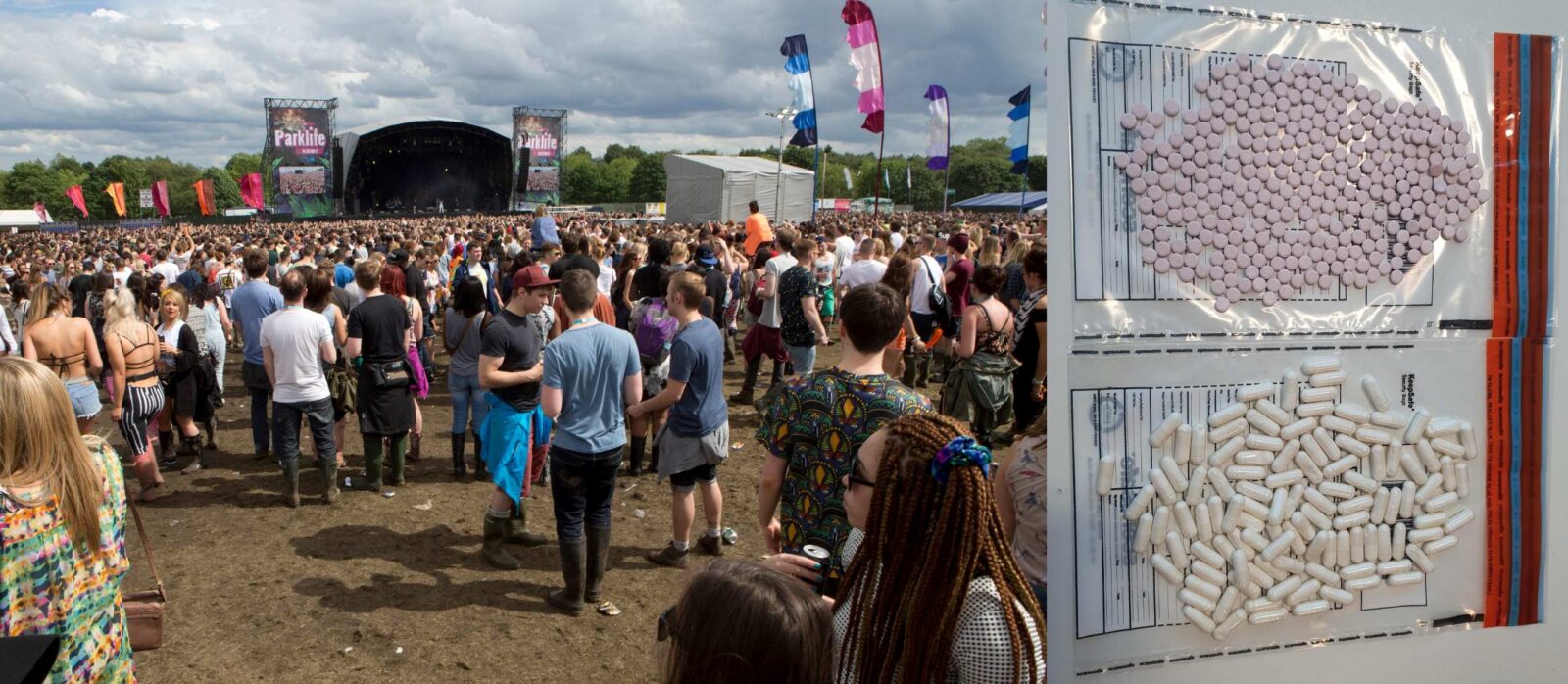 "Make no mistake, illegal items such as weapons and drugs can have fatal consequences. Our top priority this weekend is keeping people safe, and anyone caught trying to take such items into the festival will be robustly dealt with.
"I hope the genuine festival-goers are excited for the fantastic weekend ahead and I am confident the majority will enjoy the event responsibly and safely."
Greater Manchester Police and Parklife security staff will be working closely together to intercept anyone travelling to the festival with criminal intentions.
The arrest on 8 June was thanks to the festival's drug detection dogs.
Read more
Featured image: Sam Neill
News
University of Manchester hit by cyber attack with 'data likely copied' by unauthorised party

Emily Sergeant
The University of Manchester (UoM) has confirmed that it has today become "the victim of a cyber incident".
In a formal statement addressing the situation, the city's flagship further education institution says some of its systems have been accessed by an "unauthorised party" and that data has "likely been copied" as a result of this.
The University's in-house experts are said to be "working around the clock" to resolve the issue.
External support teams are also said to be working in collaboration with the University to understand what data has been accessed.
Patrick Hackett – Registrar, Secretary, and Chief Operating Officer at the University of Manchester – explained in a statement issued this morning: "Regrettably, I have to share with you the news that the University is the victim of a cyber incident, [as] it has been confirmed that some of our systems have been accessed by an unauthorised party and data have likely been copied.
"Our in-house experts and established expert external support are working around the clock to resolve this incident, and we are working to understand what data has been accessed".
Mr Hackett said he understands the nature of the issue will "cause concern to members of our community", and says the University is "very sorry for this".
The University says it is also working with relevant authorities – including the Information Commissioner's Office, the National Cyber Security Centre (NCSC), the National Crime Agency, and other regulatory bodies – to resolve the issue, and will provide information to those affected as soon as they are able to.
Students and staff are also be told to be vigilant to any suspicious phishing emails within the coming days – with the University's IT Services team having published some relevant advice to refer to.
Read more:
"We will continue to provide updates when we have further information to share," Mr Hackett concluded in his statement.
Featured Image –