News
Review: Home-X shows 'At Home' dinner kits may have a future beyond lockdown
"Yes, things are slowly going back to normal. But luxury home delivery like this will surely continue beyond lockdown."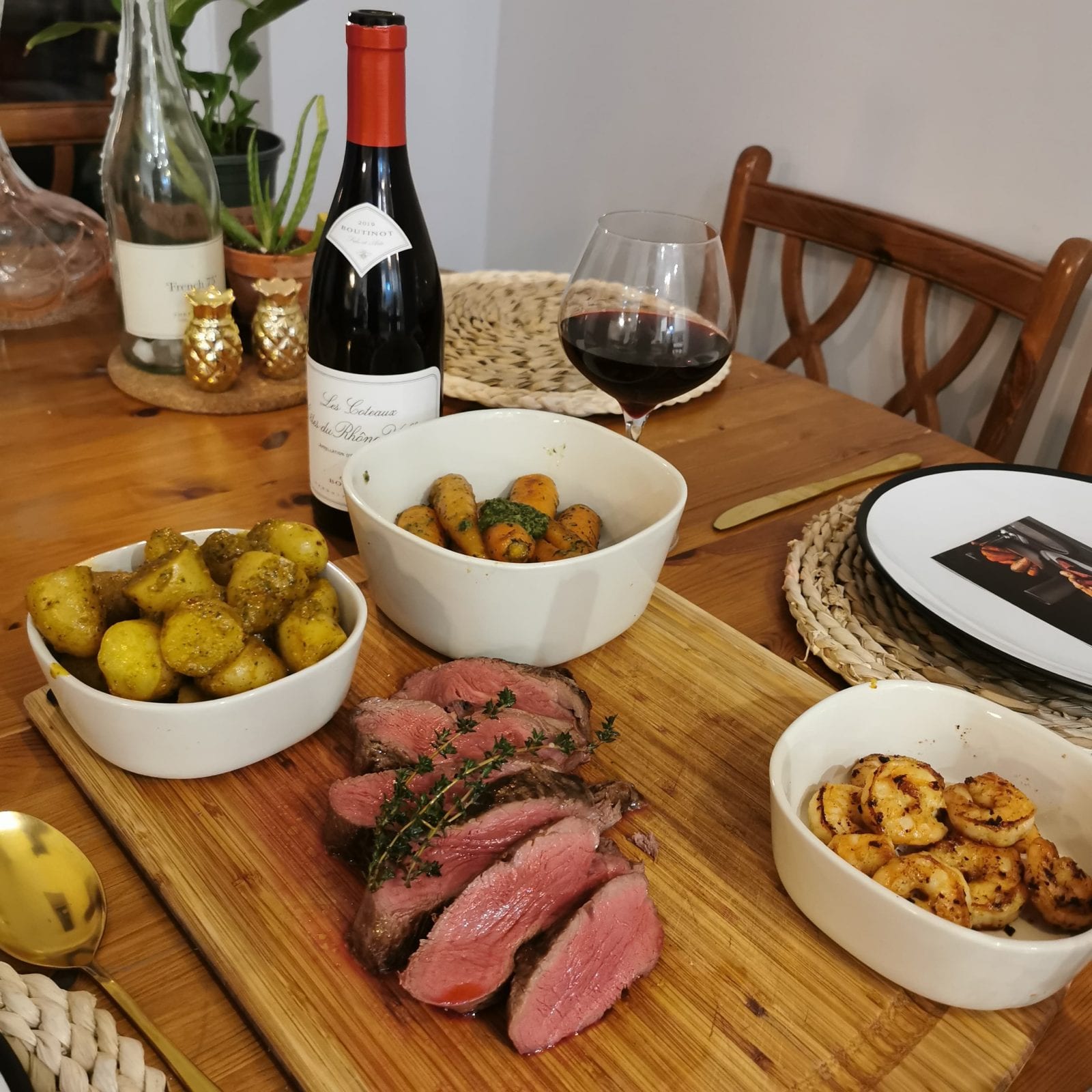 There's no question that one of the things we've missed most during lockdown is dining out.
Sitting in my favourite restaurants with friends whilst eating, drinking and putting the world to rights – surrounded by the gentle hustle and bustle of others doing the exact same thing – is something I cannot wait to do again (not to mention the utter joy at the thought of having someone do the washing up).
However, right at the very beginning 'of all this', our hospitality friends were dealt a huge blow and were left with no option other than to innovate at the speed of knots or close altogether. There were a few places that reacted in a flash and began to launch 'At Home Kits'.
Pretty much straight off the starting line were the guys over at Six By Nico.
The Spring Gardens restaurant is still a relatively new addition to Manchester – having found success in Edinburgh and Glasgow with their rotating six-course tasting menus.
Six By Nico went down an absolute storm from the minute it opened just off King Street and quickly amassed a fiercely loyal customer base, so when the venue launched the 'Home by Nico' concept – it was no surprise it sold out immediately.
I remember ordering the Mexican menu right at the start of lockdown and it was like trying to get festival tickets; poised with both phones and a laptop hoping we'd get through and secure a slot (which we did and it was delicious).
As the lockdown has dragged on, Six By Nico have fine-tuned their offering and launched Home-X – which is described as a 'mission to deliver you food, drink and lifestyle experiences that can be brought to life and enjoyed, in the comfort of your own home.'
The offering includes The Cheese Club, Green Haus and Chateau-X – and I've been lucky enough to try their Surf and Turf Chateau-X April edition a little early.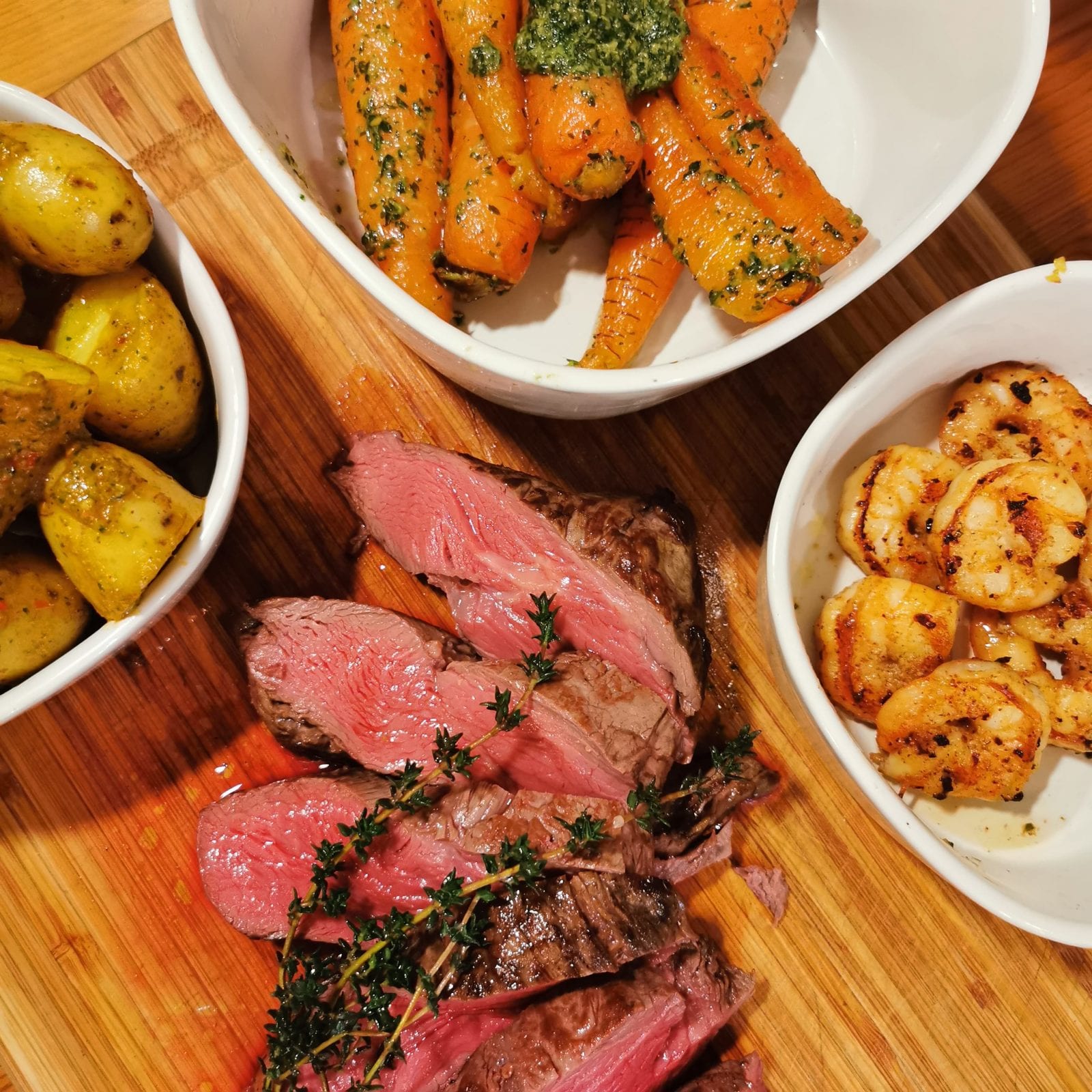 It's no exaggeration to say this was something really special.
Each part of the meal was already prepared and it was just a case of cooking it. The recipe/instructions were super easy to follow and before we knew it – we were sat down with the most perfectly cooked Chateaubriand, topped with juicy king prawns, beef fat carrots, the most divine nduja spiced new season potatoes, and a fantastically velvety Cote du Rhone.
There was something genuinely different about this to other 'At Home' kits I've tried before. It felt like the real deal – as if we were having a real restaurant experience at home (so, the guys over at Six by Nico have really nailed it there!).
The absolute knock out though, was the dessert. The Chocolate and Orange fondant was just sheer indulgence and everything you'd want from a sweet treat: Oozy, gloriously silky and just bloody delicious.
I would highly recommend you treating yourself to a Home-X when you can. It's ridiculously good value and gives you just a glimmer of 'normal-ness' in an otherwise strange time.
Yes, things are slowly going back to normal. But luxury home delivery like this will surely continue beyond lockdown. I, for one, could definitely see this being the perfect dinner solution when you just want to stay in.
Check out all the kits available through the Home-X website here.