News
Richard Keys and Andy Gray to give first UK TV interview since sexism scandal
Over a decade on from being sacked for 'offensive and unacceptable comments', Keys and Gray are making their return to UK screens.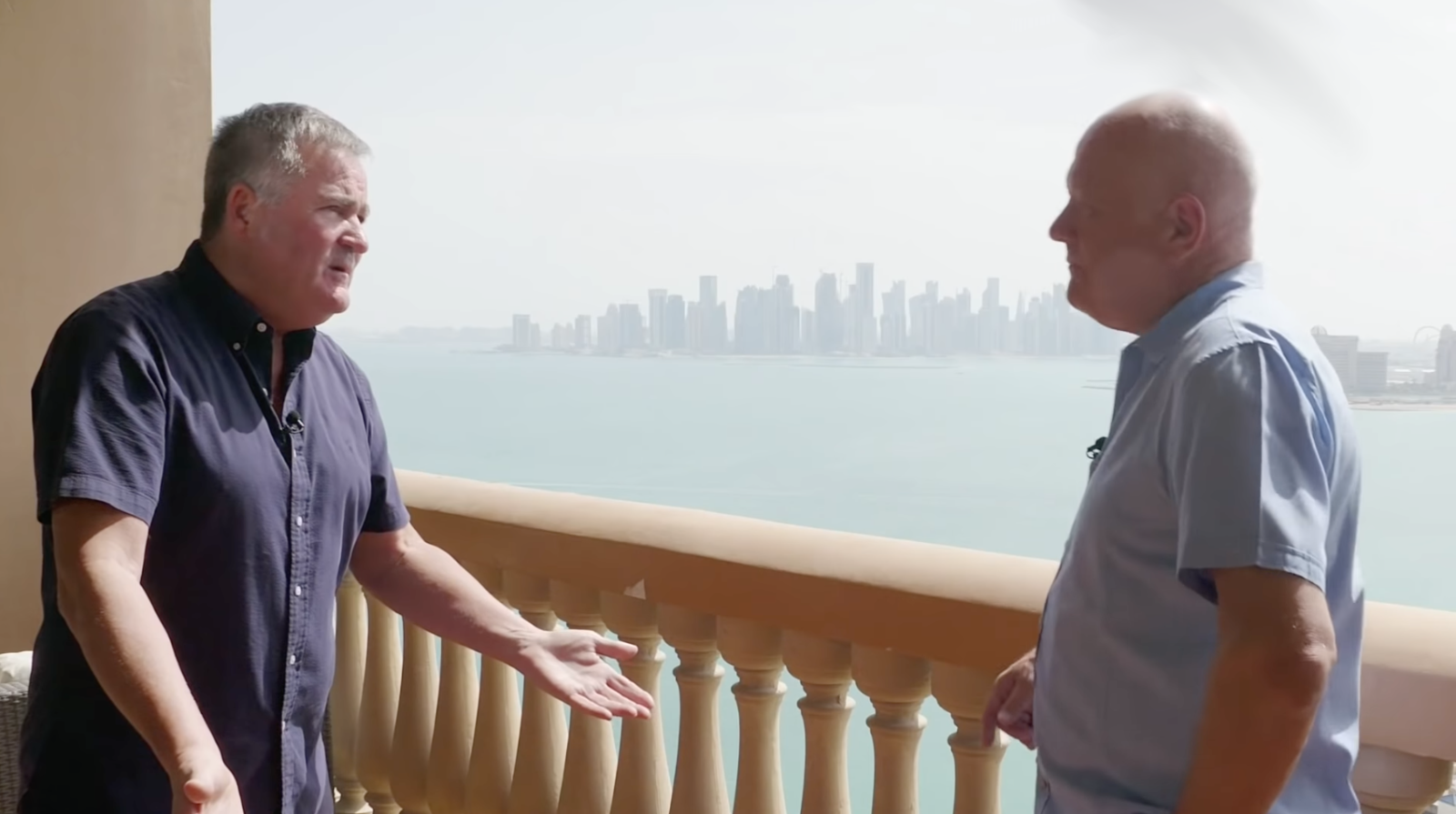 Former Sky Sports presenting duo Richard Keys and Andy Gray are set to give their first UK interview since they were sacked for a number of sexist remarks back in 2011.
Once regular mainstays on the Premier League's long-term broadcasting partner, Keys and Gray haven't made any British media appearances since their high-profile scandal which highlighted the prevailing sexism in football at the time and, sadly, is still underlying throughout large sections of sport today.
Now, after being approached by fellow controversial TV personality Piers Morgan, the punditry pair will be discussing the incident on national television for the first time in more than a decade, as well as reflecting on their careers since then.
Morgan announced his TalkTV exclusive on Monday much to social media's surprise, marking yet another landmark interview following his blockbuster chat with Cristiano Ronaldo.
Keys and Gray have been consigned to working on the Qatari network beIN SPORTS since 2013 after they went from being among the most well-known sports commentators to two of the most vilified public figures in the early 2010s.
For anyone still unaware even all the years later, the two Sky employees were caught making a number of sexist comments towards then lineswoman, Sian Ellis-Massey, in a leaked audio recording during which Keys remarked: "someone better go down there and explain the offside rule to her".
Responding to the jibe, Gray responded by saying "Can you believe that, a female linesman… women don't know the offside rule", before his partner in crime responded, "the game's gone mad".
Ellis-Massey went on to become the UK's first female referee and remains one of the leading officials in English football, having also adjudicated games in the Europa League and Women's World Cup.
Read more:
To make matter worse, a clip of Keys making similarly inappropriate and offensive remarks while having a conversation with Jamie Redknapp in the Sky Sports studio was also unearthed shortly after, as the lead anchor made a series of crass jokes about sex with the footballer's former girlfriend.
Speaking in a now infamous BT interview shortly after, Keys insisted that his behaviour was "just banter" and seemed to offer little genuine remorse following the outburst.
Gray has also had little to say about his "unacceptable comments" in the years following, so it's fair to say a fair few people will be tuning in to watch how the two approach this sit-down.
Andy Gray and Richard Keys' Piers Morgan Uncensored interview airs at 8pm on TalkTV on Monday, 28 November.
Featured Image — beIN SPORTS/Piers Morgan (via Twitter)