News
RSPCA issues appeal after 'unhappy' skinny dog seen on walk in Wigan
The charity is 'extremely concerned'.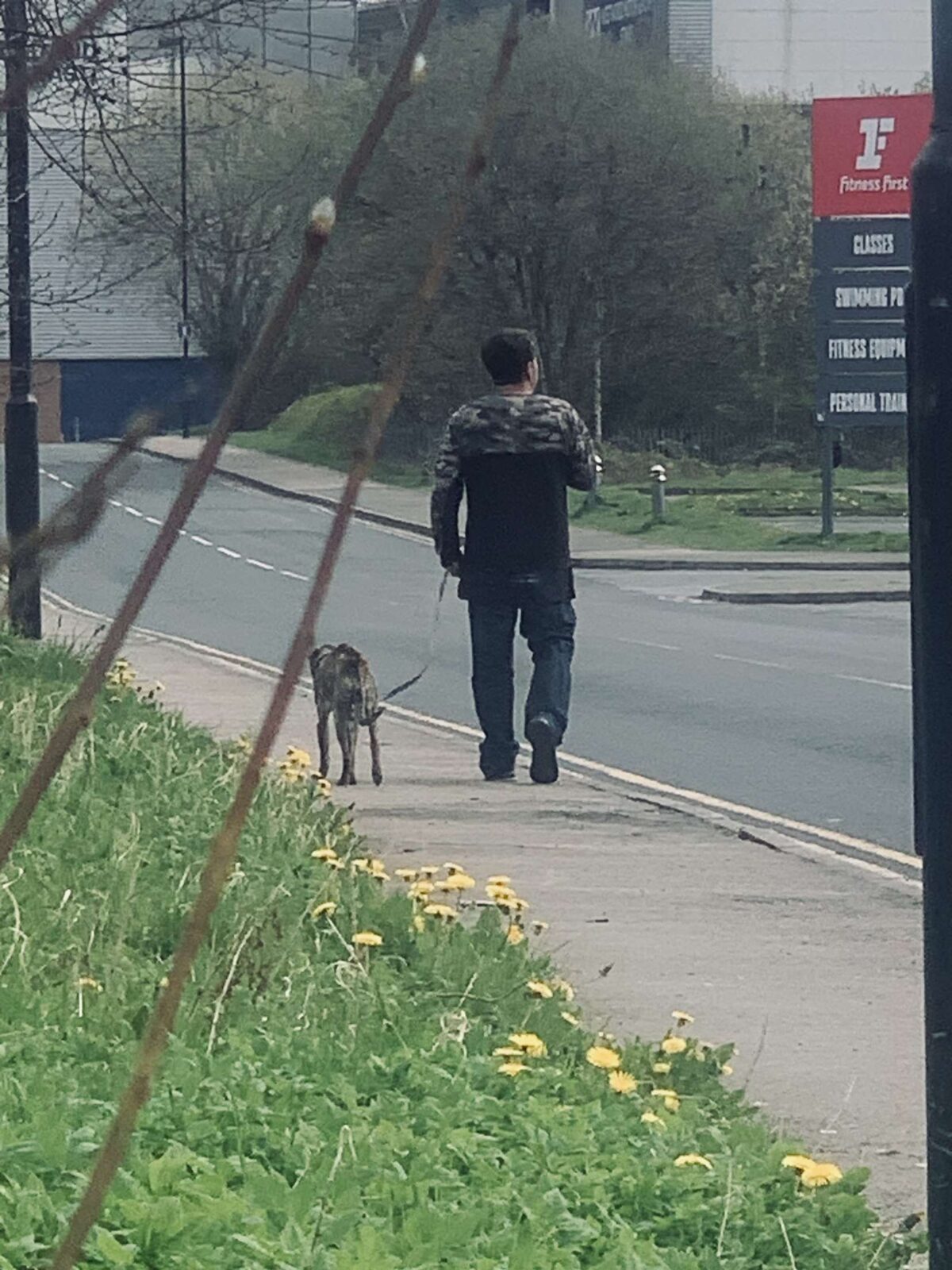 The RSPCA has said it's 'very concerned' after receiving reports and viewing CCTV footage of a dog which appears to be malnourished.
The 'skinny' dog was seen being walked near the Ninja Warrior UK attraction on Stadium Way in Wigan.
Concerned members of the public reported it to the animal charity at around 1.50pm on Sunday 9 April.
CCTV images now released to the public show the extremely underweight dog being walked on a lead.
It was described by witnesses as looking 'quite scared' and 'unhappy'.
The RSPCA has said that the members of the public who got in touch were 'rightly alarmed', and the charity now hopes to track down the dog's owner.
RSPCA animal rescue officer Daniel Tomlinson, who is looking into the incident, said: "We're extremely concerned about this dog's welfare and I'm very keen to trace the owner so we can establish how and why the animal is in such an emaciated condition and what veterinary treatment or advice may have been sought.
"People were rightly alarmed when they saw the dog out and about and we'd like to thank them for getting in touch with us. We'd appeal to anyone who recognises the dog or knows of the animal's whereabouts, to contact us as soon as possible."
People can contact the RSPCA's inspectorate appeal line, in confidence, on 0300 123 8018.
Featured image: RSPCA