News
Secret nightclub beneath a takeaway shut down for operating illegally
It was a 'nuisance' to residents in the area.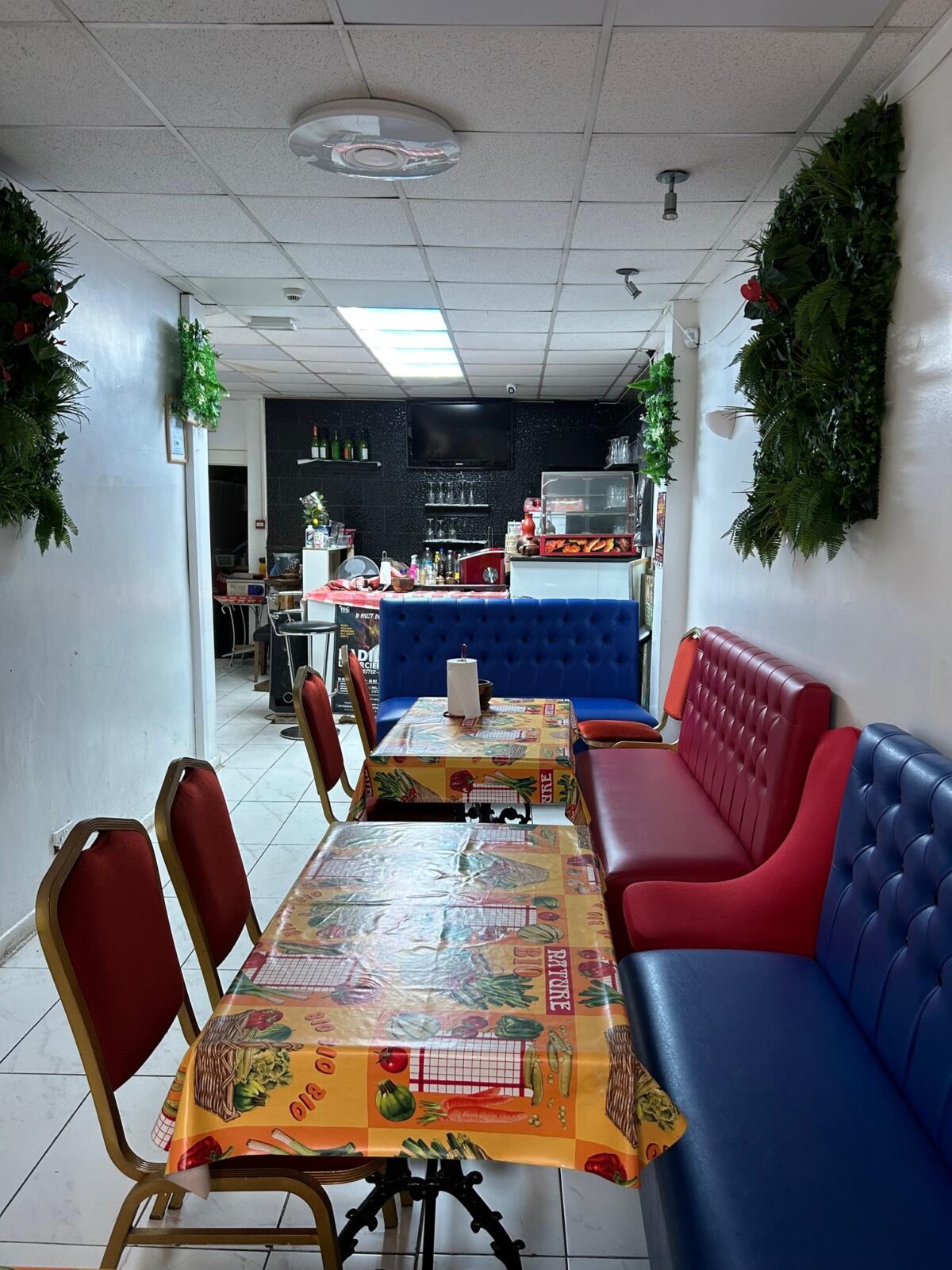 Manchester City Council has shut down an illegal nightclub that was concealed as a restaurant and takeaway.
Officers observed the shutters on the premises being raised and lowered to allow people – often appearing intoxicated – to enter.
Queens Lounge, also known as Tasty's Restaurant, had been attracting complaints from neighbours, who reported significant noise and anti-social behaviour taking place.
Evidence gathered by Council staff, GMP and via members of the public confirmed that the restaurant was indeed a front for late-night activity.
The basement space of the Oldham Road property was being used as an unlicensed nightclub and bar, complete with large quantities of alcohol and even a receipt book.
Licensing and Out of Hours Officers carried out observations, noticing people coming and going throughout the night on 6 November 2022, when officers heard music coming through the door of the venue.
They also saw two women, who appeared to be intoxicated, entering the premises through the shutters at approximately 3am.
Similar activity was noticed on other occasions too.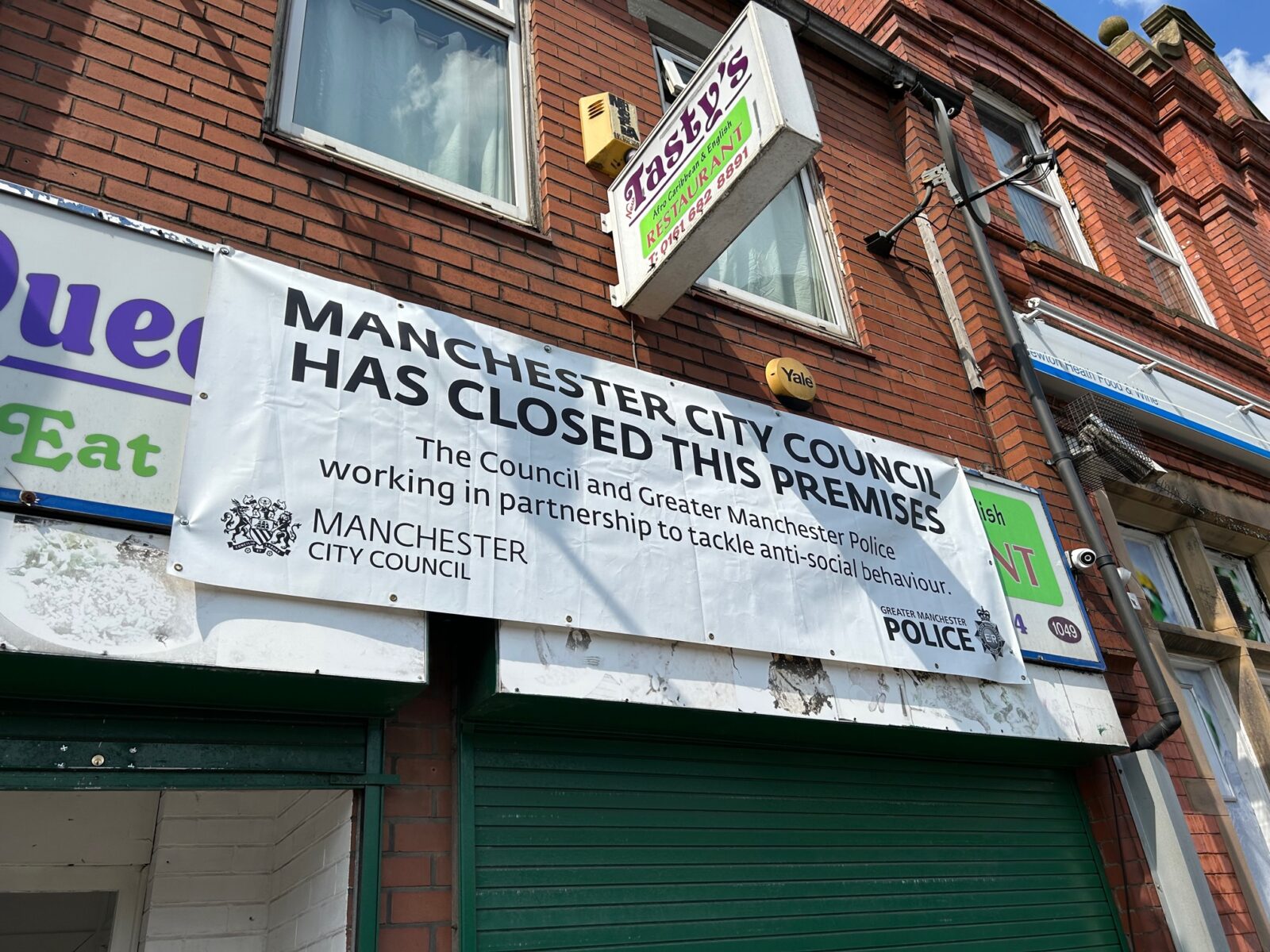 Residents in the area reported arguing and fighting around Tasty's, loud bass music coming from inside, and litter including Nitrous Oxide canisters being left in the alleyway behind.
On 25 March, Manchester City Council officers and GMP visited and found alcohol clearly intended for sale.
As a result of all the evidence of serious nuisance, disorder and criminal conduct, the Council moved to impose a Closure Order on the premises.
On Friday 16 June, the order was granted after a hearing at Manchester Magistrates' Court, ordering Tasty's to close immediately until 15 September 2023.
All persons are banned from entering the premises, other than Rubina Jamal Malik (owner of the premises leasehold), Manzoor Malik, and members of the emergency services, Council officers, or contractors working on behalf of the Council.
Read more
Councillor Luthfur Rahman, Deputy Leader of Manchester City Council, said: "Residents surrounding this premises have for too long had to tolerate an unacceptable level of disturbance and disruption.
"The constant nuisance and anti-social behaviour which took place causes significant harm and diminishes the overall wellbeing and amenity of the surrounding community.
"The wealth of evidence uncovered through our investigation proved beyond doubt this venue was operating as an illegal bar and club.
"This closure order will now give the Council an opportunity to work with the owner of the business, and the owner of the building, to find a long-term solution to this issue.
"I am grateful for the diligence shown by our officers and legal team in securing this closure order, and I'd reiterate to our residents that we remain committed to tackling any kind of disturbance that negatively impacts our communities."
Featured image: Manchester City Council