News
Snow in Manchester predicted this weekend as Storm Arwen sweeps the UK
As Storm Arwen swoops across the UK this weekend, the Met Office is predicting the first snow of 2021 could be on its way to Manchester.
'Shots of Arctic air' across the North West could see the region hit with freezing-cold temperatures in some areas as Manchester braces itself for snowfall.
Temperatures could drop to as low as -2C in some areas of the country, with freezing temperatures expected to last for as long as ten days.
However, whilst snow is expected in Greater Manchester forecasts say it's unlikely to stick as "heavy and wintry showers" are also expected this weekend.
Forecasters predict that Manchester will see low temperatures hitting 0C, although with strong winds it's more likely to feel like -4C on Saturday evening.
Saturday will see highs of 4C and lows of -1C, with a 40% chance of snow, whilst Sunday is forecast to be bright and sunny, but still very cold with highs of 3C and lows of -2C.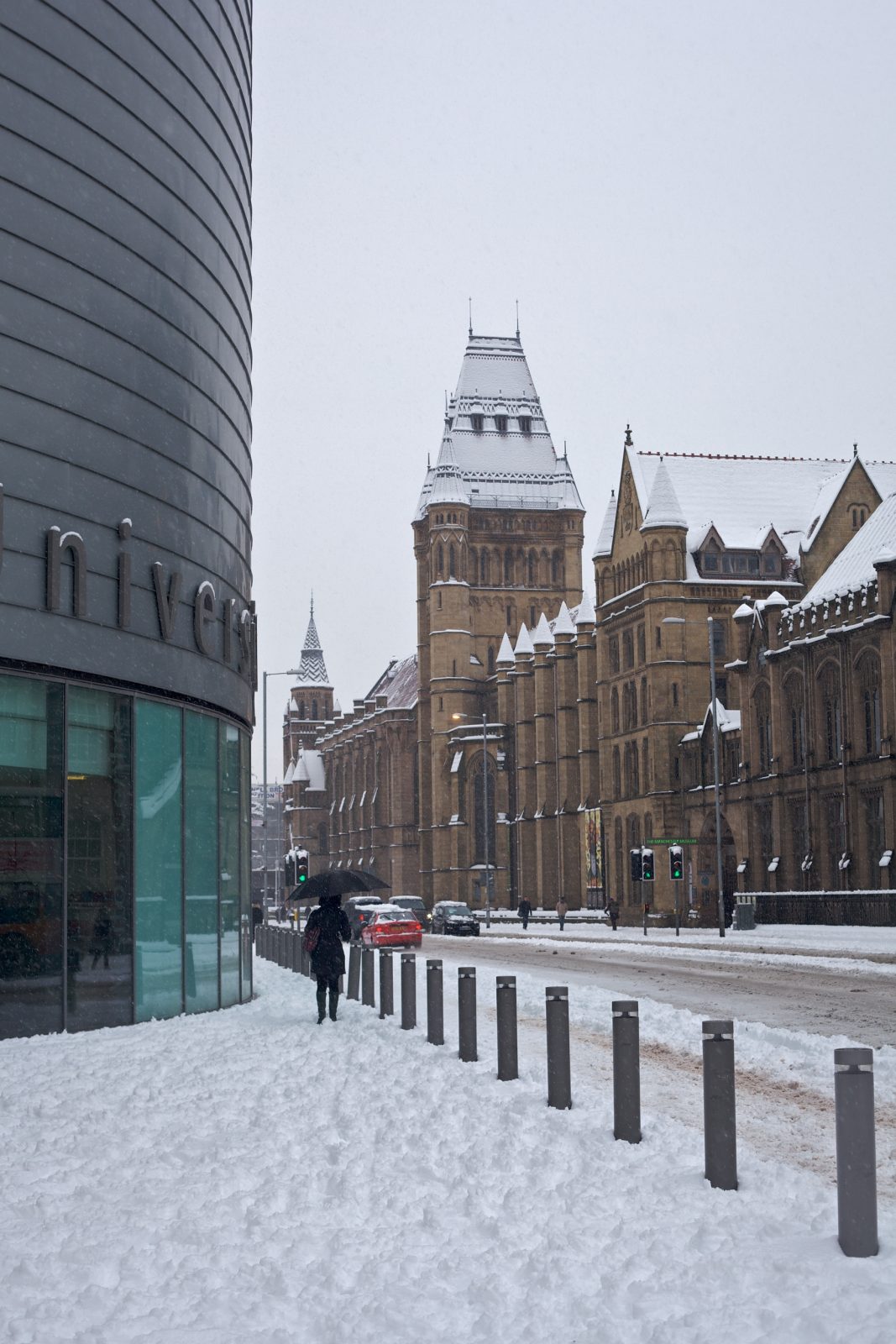 Met Office forecaster Oli Claydon told The Mirror: "This evening we've got a relatively settled day, the change really starts from tomorrow when we've got a cold front moving into the north west from this evening.
"This will sink sound across the UK through Wednesday, bringing cold weather behind it with temperatures dropping off this week.
"The highs and lows this week will be around 11C in Cornwall, and then going down to -2C in Scotland.
"As the cold front sinks south, the over night temperatures could sink to -4C, and even as cold as -6C in Scotland.
"Through Thursday expect to see some showers, you might see some snow falling, although that is not unheard of in Scotland this time of year.
"There are a couple of wind warnings through Thursday and Friday, with gusts up to 80mph."
Feature image – Commons Wikimedia