News
The Glade of Light memorial to victims of the Manchester Arena attack opens today
A memorial for the 22 people who died in the Manchester Arena terror attack will open to the public today.
The Glade of Light has been created close to the Manchester Cathedral as a living memorial.
The peaceful garden space is centred around a Hawthorn tree, which will burst into white blooms every year at around the time of the anniversary in May.
A white marble 'halo' is the memorial's centrepiece, engraved with the names of the 22 people who lost their lives in the attack on May 22, 2017.
The families of the victims have been able to place memory capsules, filled with mementos and messages, inside the halo.
The work has been taking place since March last year to build a space for reflection that honours those affected.
The fences surrounding the Glade of Light are being taken down today to allow public access for the first time.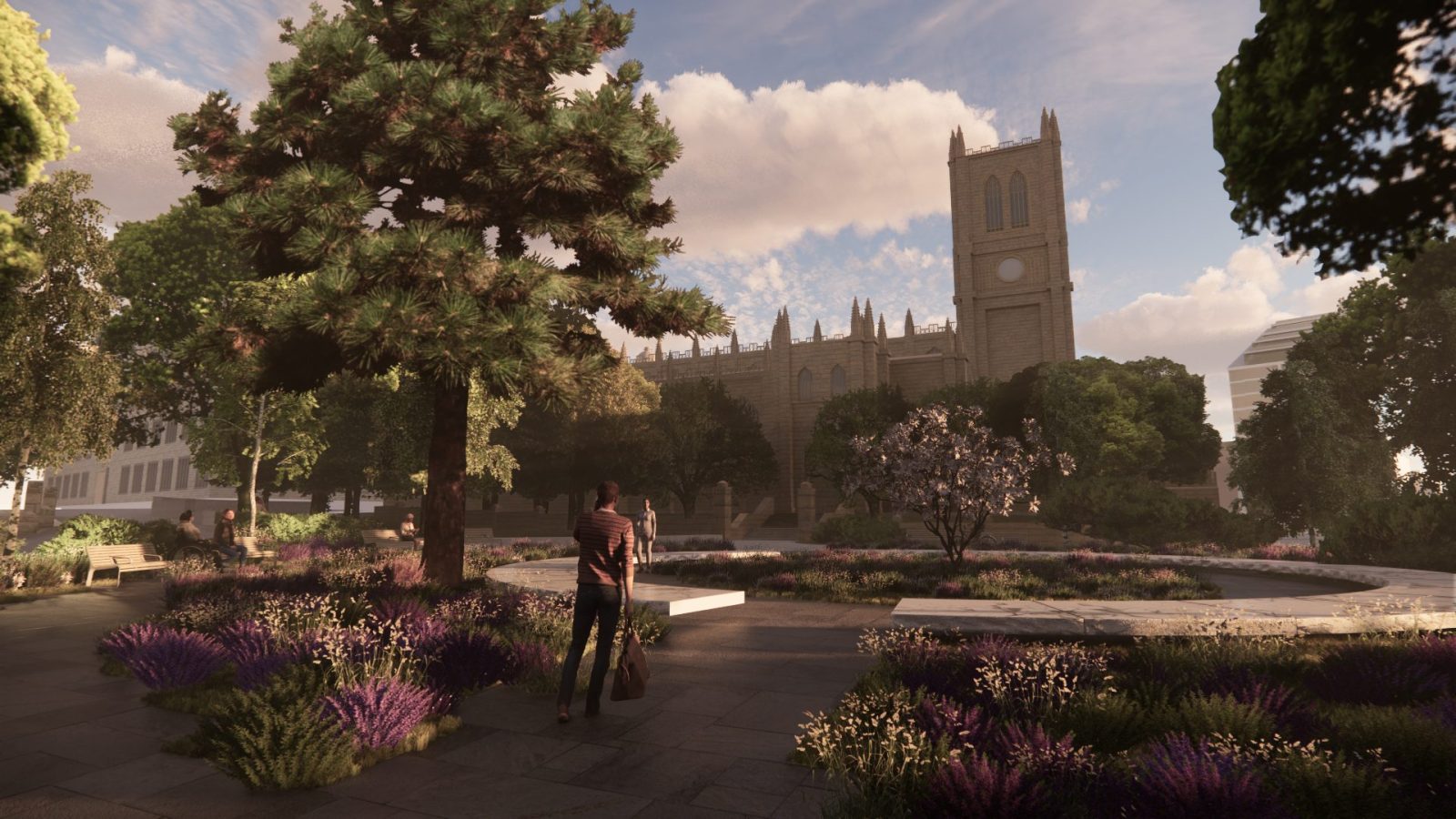 Family members of those killed have been allowed to visit earlier.
An official opening event will take place in spring, ahead of the fifth anniversary.
The Glade of Light has been designed by BCA Landscape and Smiling Wolf and filled with plants that grow in the UK's countryside, with year-round colour.
Seating has also been included around the outer part of the garden to allow people to linger.
Councillor Bev Craig, leader of Manchester City Council, said: "We will never forget those whose lives were lost on 22 May 2017.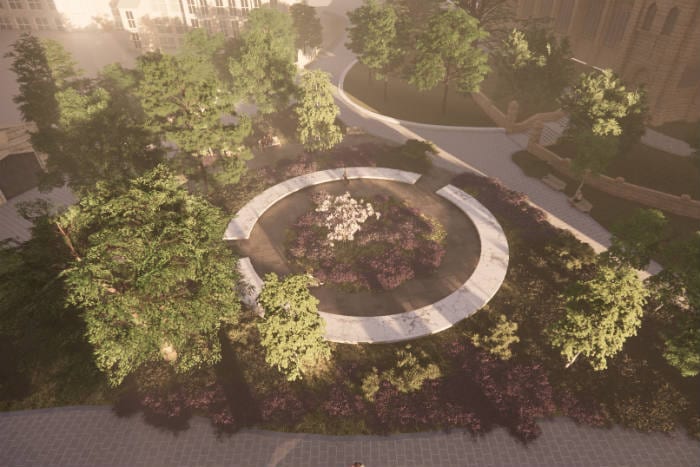 "They already had a permanent place in the hearts of Manchester people. Now they have a lasting memorial in the heart of our city.
"The Glade of Light is a beautiful tribute to them and somewhere which will also have profound meaning for everyone affected by the attack.
"We hope the memorial site will be a place of peace and comfort, standing as a reminder that love is stronger than hate."
Joanne Roney OBE, chief executive of Manchester City Council, said: "The Glade of Light is a visible demonstration that we will never forget what happened on 22 May 2017.
Read more: 17 hospitals in Greater Manchester pause non-urgent surgeries as COVID cases rise
"It has been no ordinary project for everyone involved in its creation. We hope the love which has gone into creating it shines through."
The memorial is located between Manchester Cathedral and Chetham's School of Music, at the foot of Fennel Street where it meets Victoria Street.
A charitable trust is being set up to oversee the ongoing maintenance of the memorial.
Featured image: Manchester City Council