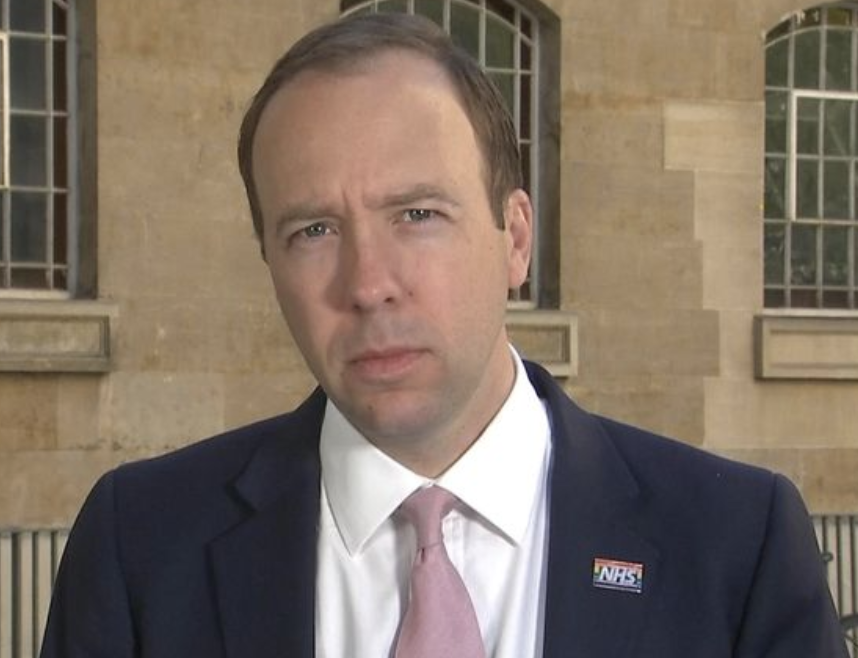 It's Friday. The sun is shining. Temperatures are all set to soar to a sizzling 30 degrees.
Yet, the mood in Greater Manchester today is sombre.
Just after 9pm last night, Health Secretary Matt Hancock started posting on Twitter about an alarming rise in coronavirus cases across the region.
Action was needed, he said, and that the government would be imposing a ban on indoor meetings with other households in certain parts of the north.
Greater Manchester was one of them.
Instead of waking up today with smiles on their faces and a giddy enthusiasm for the weekend, Mancs pulled back their covers with a groan, switched on the news, and tried to make sense of the garbled messages that had been broadcast the night before.
Sadly, it hadn't all just been a bad dream. These rules are indeed being enforced, and the indoor ban is going ahead.
Greater Manchester hasn't looked this sad in the sunshine since Mario Mandzukic netted an extra-time winner for Croatia in the 2018 World Cup.
In an attempt to understand the region's reaction to the new rules, we took to our social channels and asked our readers: Have your plans been altered in light of last night's announcement and how do you feel about it?
This is what you said: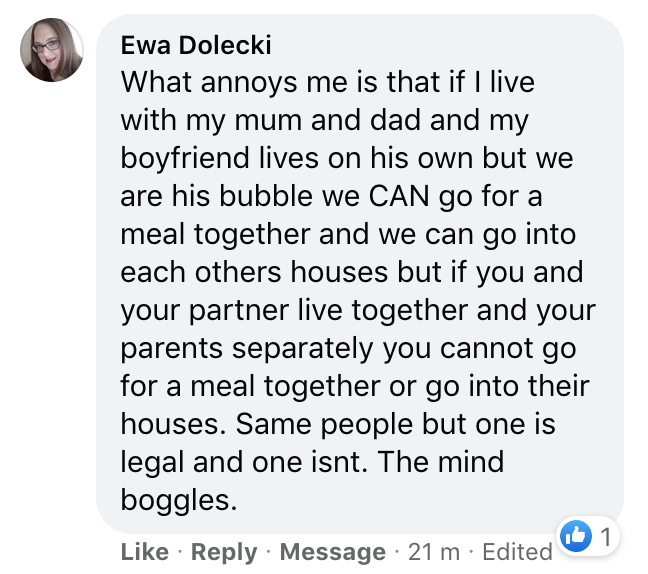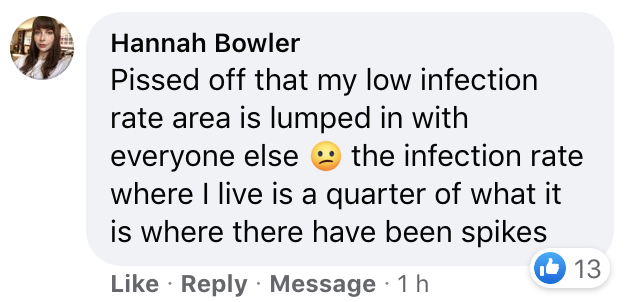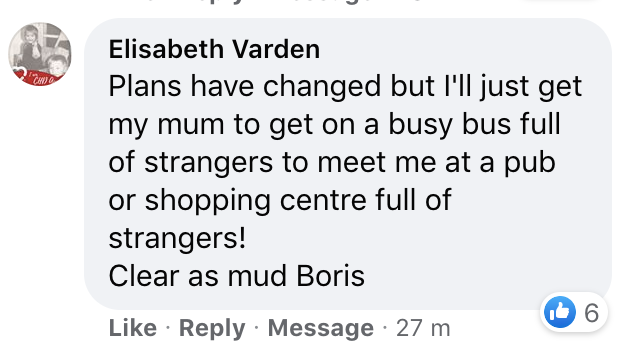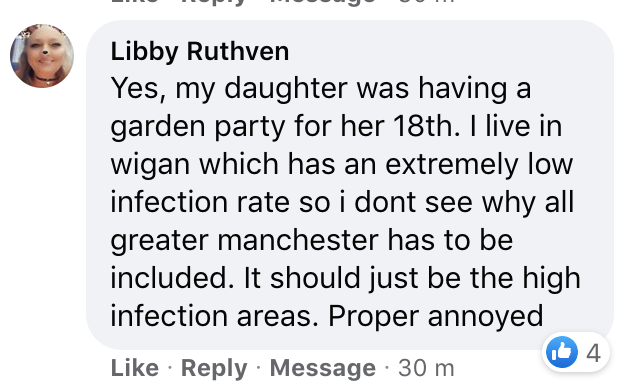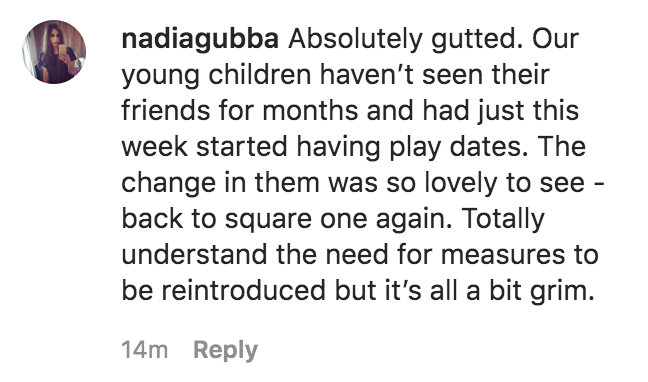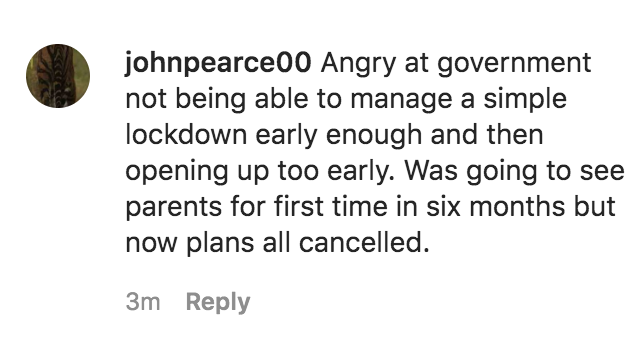 Greater Manchester is not a happy place to be right now.
As shown in these responses, residents are overwhelmingly disappointed and frustrated by the new measures – which came into force less than three hours after being announced online.
Those living in parts of the borough with lower infection rates felt particularly aggrieved, as did many situated on the borders.
Some are still fuzzy on the rules.
More detail has since been published on the government website this morning (31 July), confirming that people can continue to go to work (providing social distancing is adhered to) but cannot meet with others outside of their household/bubble in any indoor premises – like a pub, restaurant or cafe.
The ban on gatherings covers gardens, too – a guideline to which many have reacted with confusion.
And the regulations come with a warning. Those who don't adhere can be issued a £100 fine.
Mayor Andy Burnham has said the measures will be reviewed weekly. So, until we hear otherwise, it's time to sit tight again.
Cheer up, Manchester. Tomorrow is another day that is (hopefully) closer to normality…