News
The new restaurants and bars opening in Manchester this month | April 2022
The nights are longer, the clocks have gone back, and spring has begun to sprung here in Greater Manchester.
With the turn of the season, it seems, comes a host of new openings in the city centre and beyond.
From bespoke butty shops to new delis and tasting rooms, to boozy coffee bars in a secret garden and pop-ups across town, there are loads of great new eateries to get stuck into this April.
Keep reading to find out where to put on your list this month.
The Vurger Co.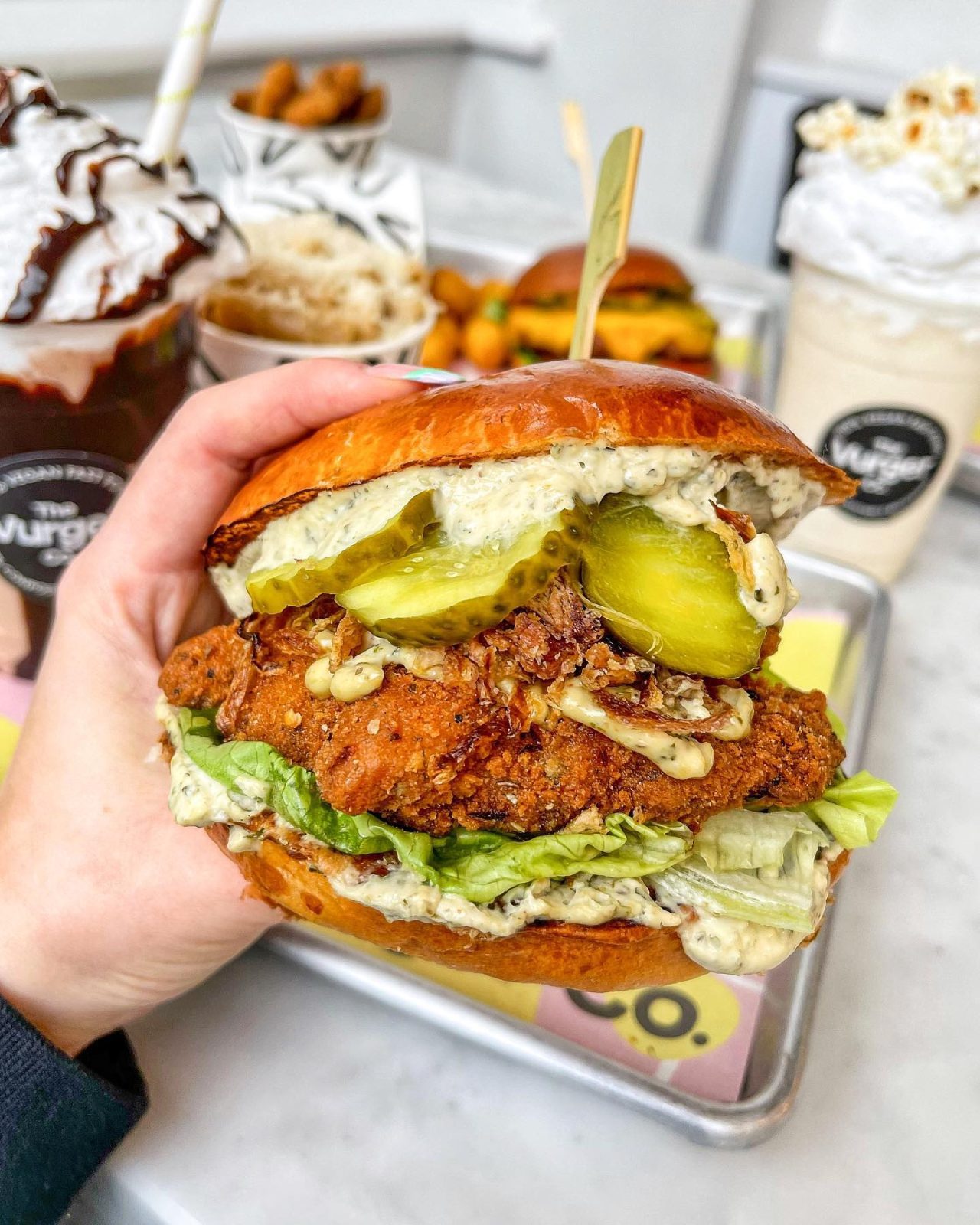 Popular London-born vegan fast food joint The Vurger Co is opening its first restaurant in the north this month, right here in Manchester.
Diners can expect indulgent plant-based burgers, alongside sides like crispy dippers, vegan mac 'n' cheese and vegan shakes in flavours like Biscoff, strawberry, salted caramel popcorn and banoffee.
So strong is the commitment to the vegan ethos here, all its packaging is made from plants and is fully compostable with a customer guarantee that nothing you buy will end up in landfill.
With room for 50 covers inside, the new vegan restaurant will open seven days a week with walk-in bookings only from 30 April 2022.
Unit 2, Transmission House, 11 Tib Street, Manchester. M4 1AE.
House of Habesha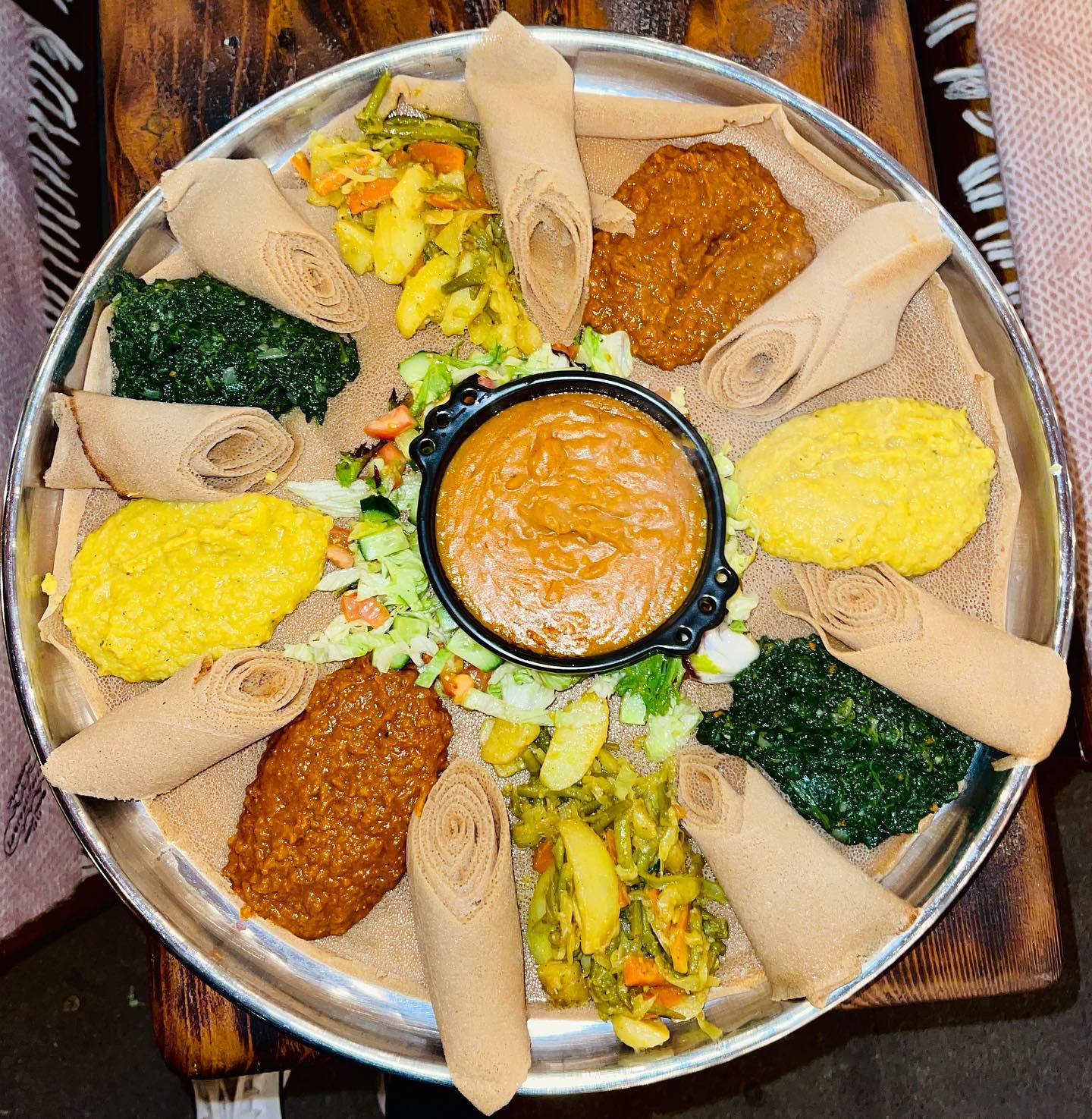 Having moved away from its Blossom Street Social pop-up a few months ago, House of Habesha's delicious Ethiopian and Eritraean curries found a new home serving the crowds at Mala's secret garden.
Now it's planning moving into The Eagle Inn pub in Salford's kitchen, giving fans the chance to get their mits on their coveted injera bread and flavoursome stews from Thursday 7 April.
19 Collier St, Salford M3 7DW.
Lucky Mamas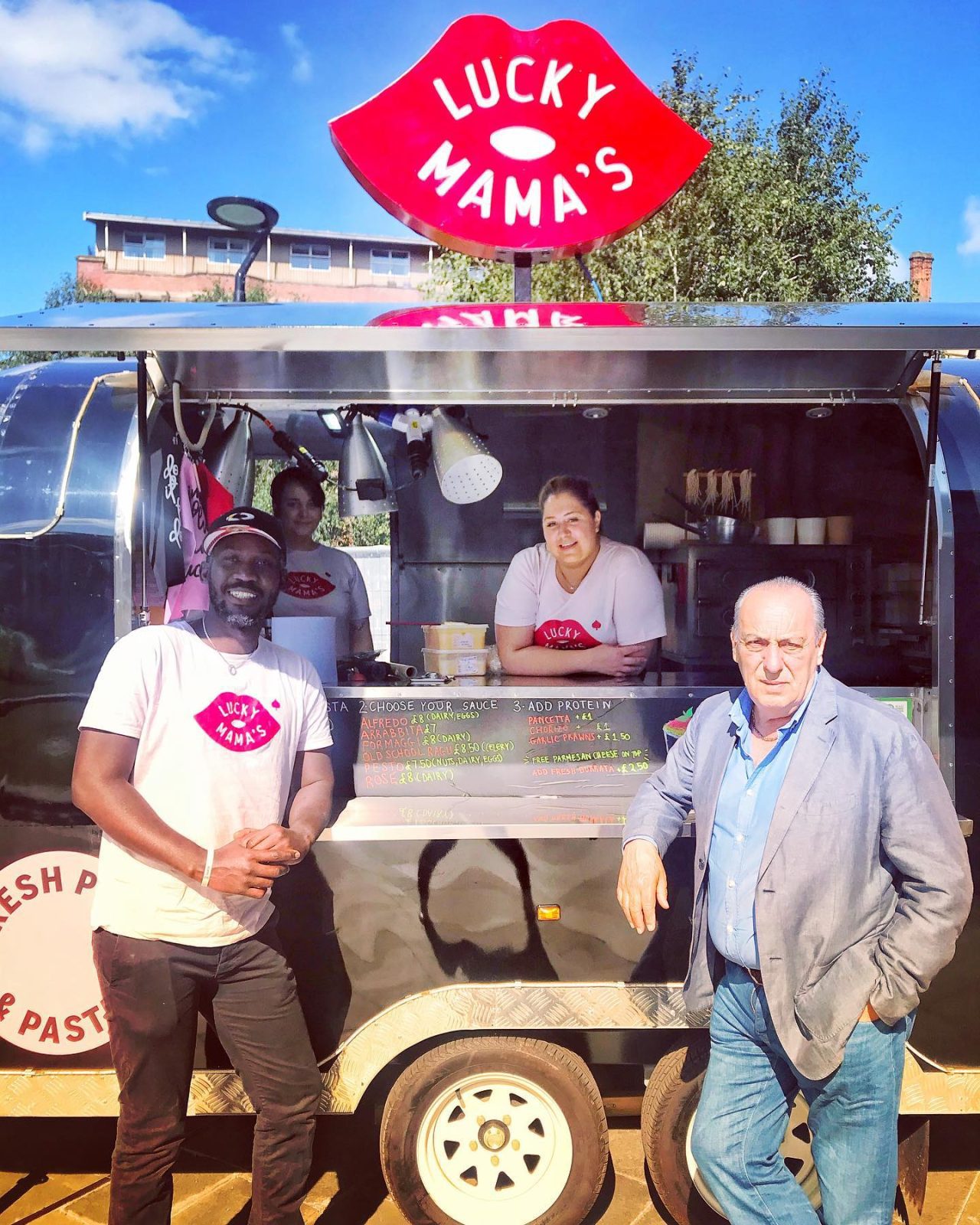 From a trailer in their Eccles backgarden to a brand new shopfront in Chorlton, Lucky Mamas is the success story that just keeps on giving.
After a few trials and tribulations, owners Mamadou and Gaby have opened their own restaurant next door to the popular Jasmine, serving up their famous 'Rasta Pasta' alongside other Senegalese-inspired pizza and pasta dishes.
565 Barlow Moor Rd, Chorlton-cum-Hardy, Manchester M21 8AE.
Sndwch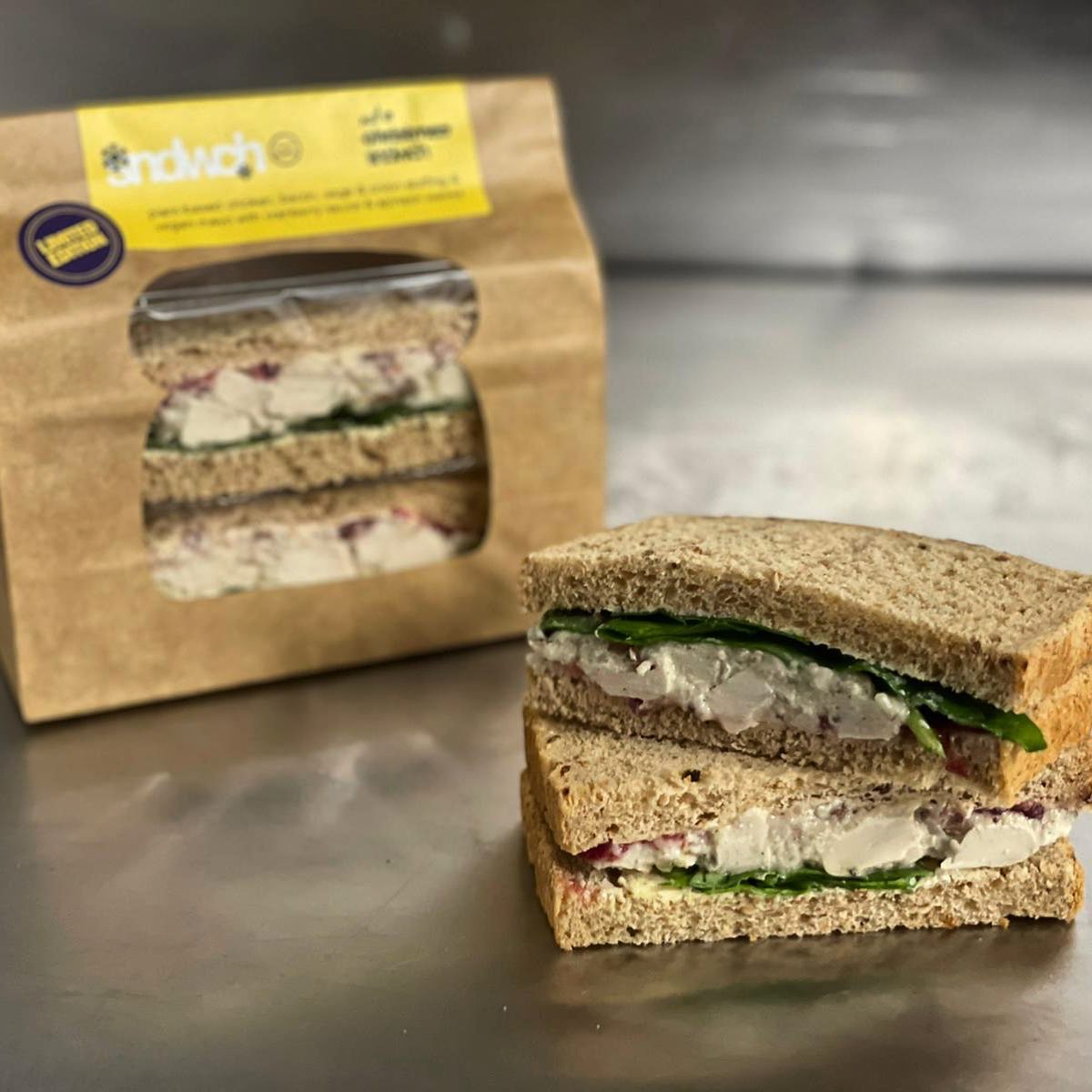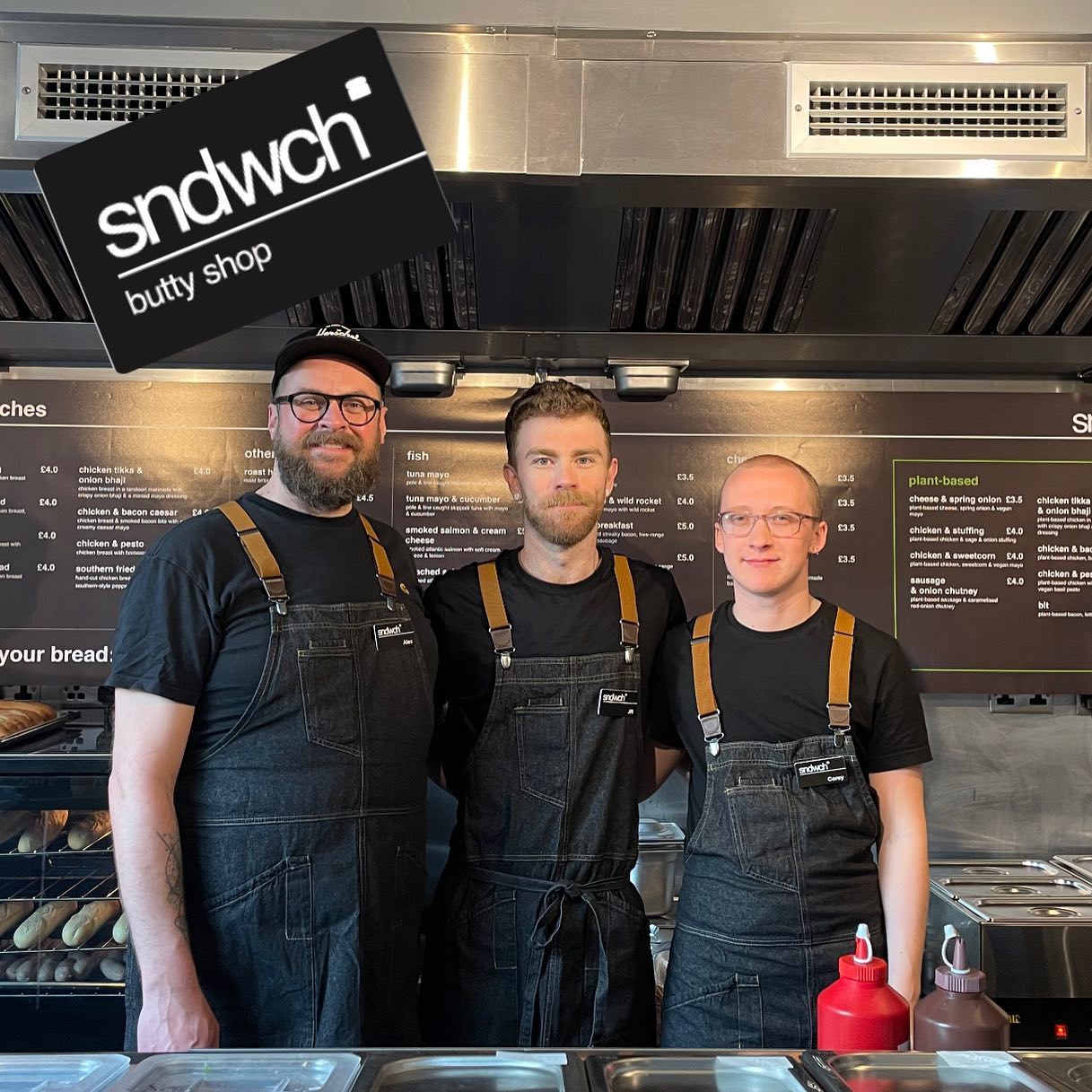 First established in 2018, over the past four years, the Sndwch team has progressed from making sandwiches at their kitchen table to opening their own counter over in Media City.
You'll have likely already seen their wares stocked in the General Stores around the city, now you can also get them straight from the source – made to your bespoke specifications. Known for having a great plant-based range.
Inside Media City General Store, Media City UK, City of Salford.
Lucky Ramen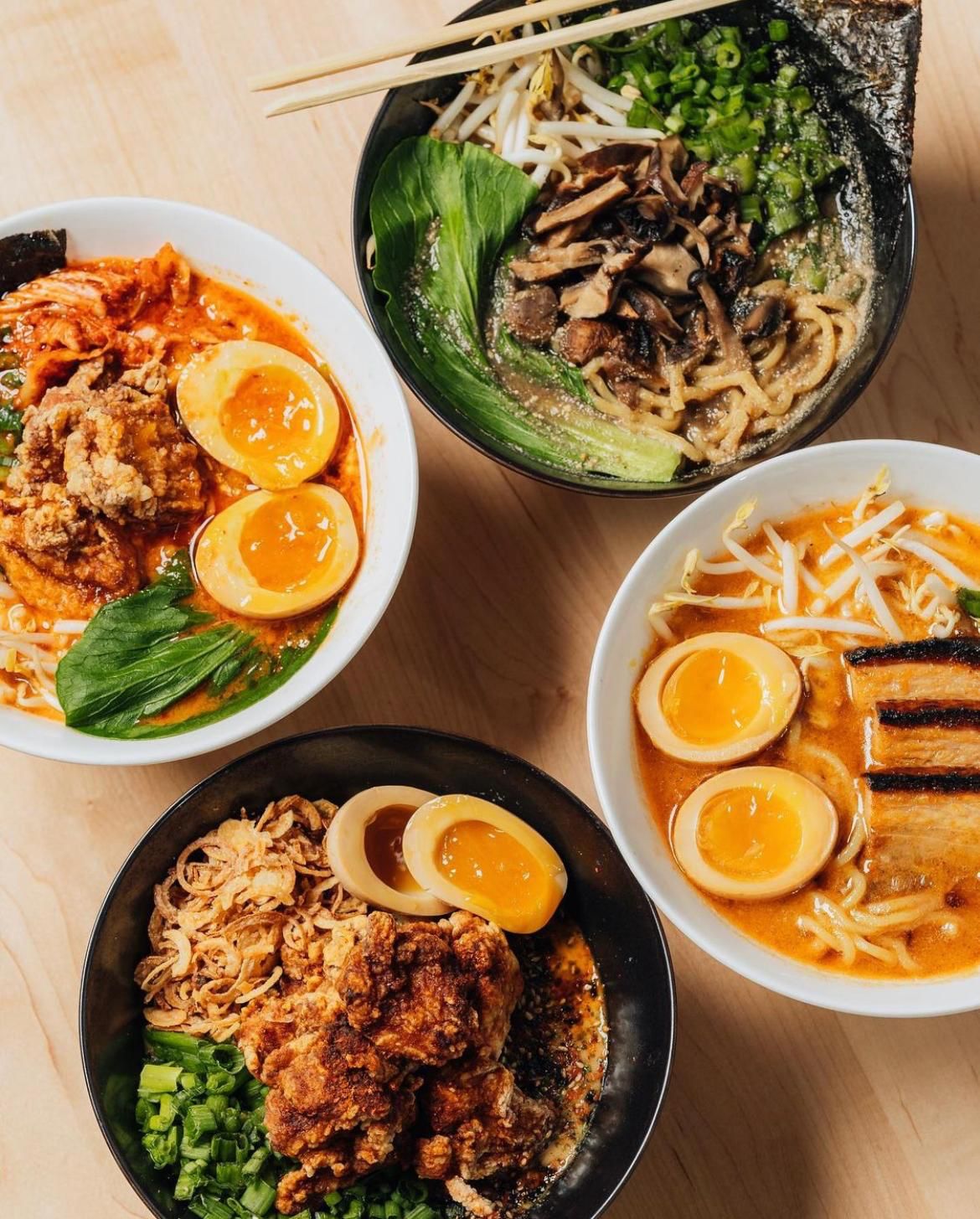 This April Ancoats hotspot Mule launches its delicious new Ramen offering, Lucky Ramen.
Curated by a local chef, the menu will consist of five lovingly crafted ramen bowls made with 8-hour broths, with meat, fish and vegan options served alongside a delicious selection of sides.
Think crispy karaage chicken, stir-fried soboro pork, char sui and crispy soft shell crab with snow crab sticks, then tell us you're not craving one of these.
Elsewhere, you'll find 'magic mushrooms' (chargrilled with spicy miso butter, crispy shallots, sesame, truffle and crispy chilli oil), gyoza and tempura crab.
Lucky Ramen will be serving Wednesday to Sunday, 5pm-late alongside Mule's modern cocktail, classic wine and beer menu.
Lucky Foot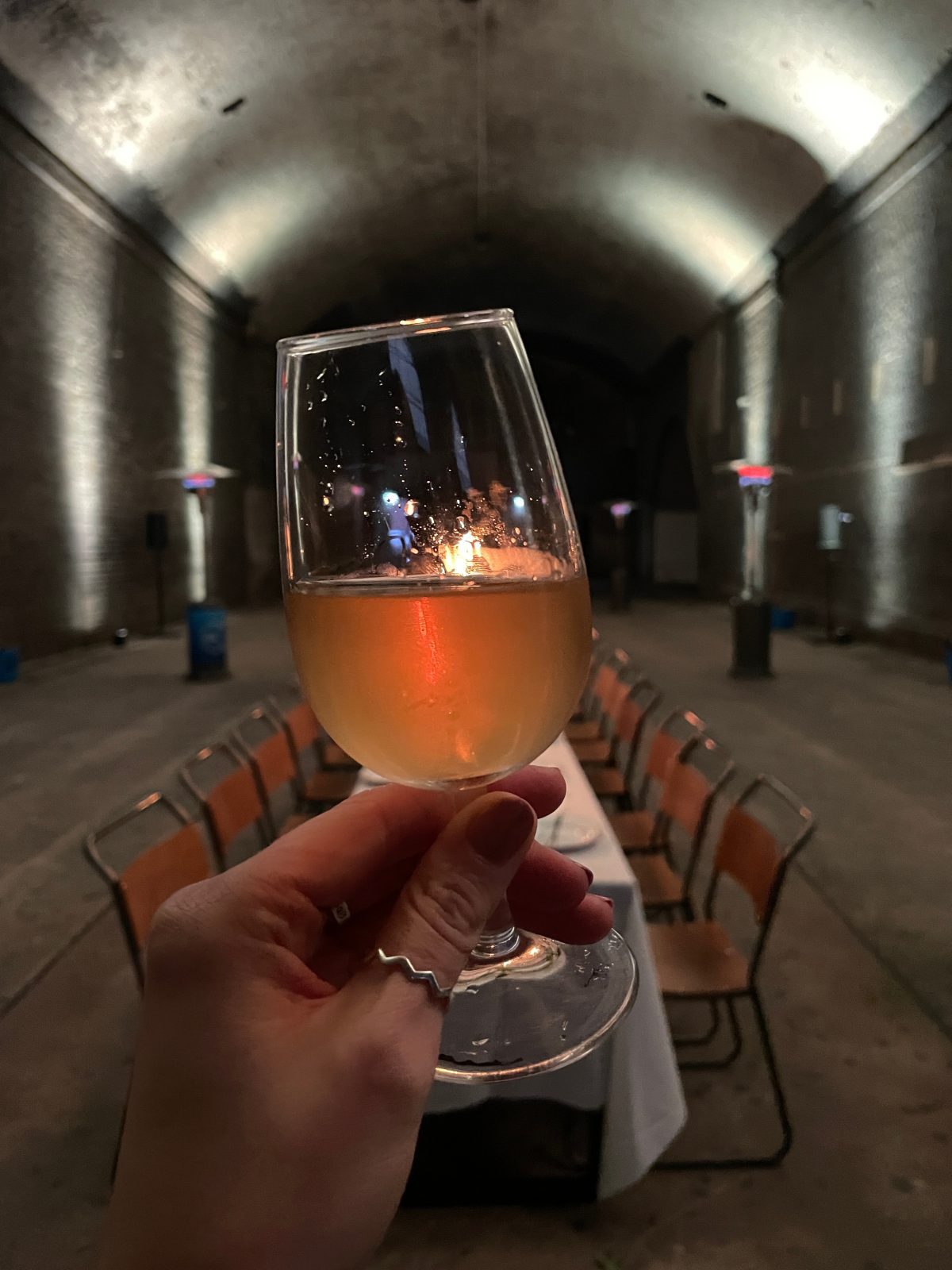 This spring, Escape To Freight Island will welcome a host of new traders, including a new deep-fried and charcoal-grilled chicken offering from Belzan called Lucky Foot.
Think buckets of orange wine and modern cooking using the best chicken – made from scratch in Manchester – and you've pretty much got the jist. Also moving in this month will be bakeries Batard and Gooey, as well as new concept Carnival from Hawksmoor co-founder Richard Turner.
Read more: Manchester food hall Escape to Freight Island reveals brand new food traders
Fat Pat's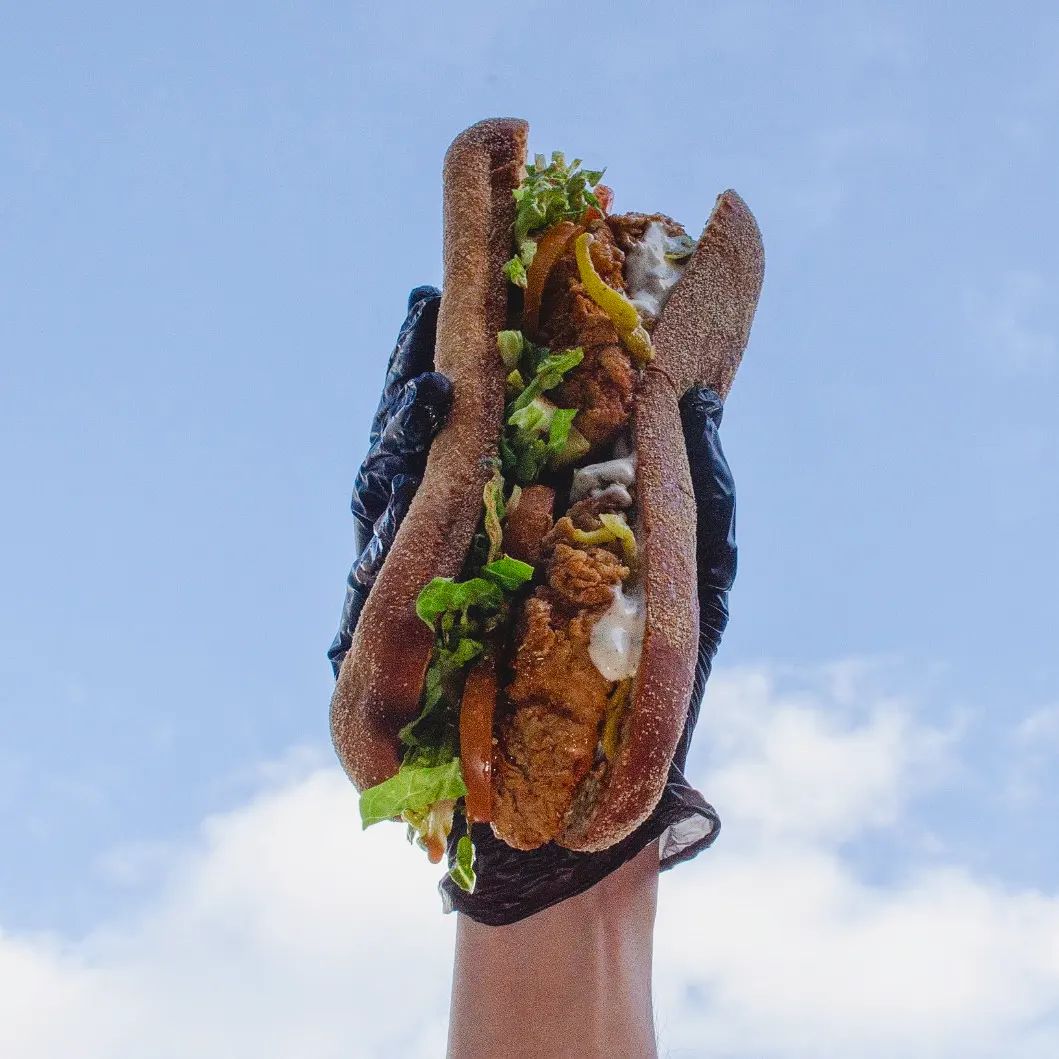 Fat Pat's, the sell-out sandwich specialists who had most of South Manchester queueing up for a taste, has found a new home on Portland Street.
Operating out of a hole in the wall as walk-ups only, fans can now get their hands on a brand new menu featuring the likes of Philly Cheesesteak and Hot Honey Fried Chicken every weekend, from 12pm Thursday-Sunday until sell out.
88 Portland Street, M1 4GX.
Ornella's Kitchen, Denton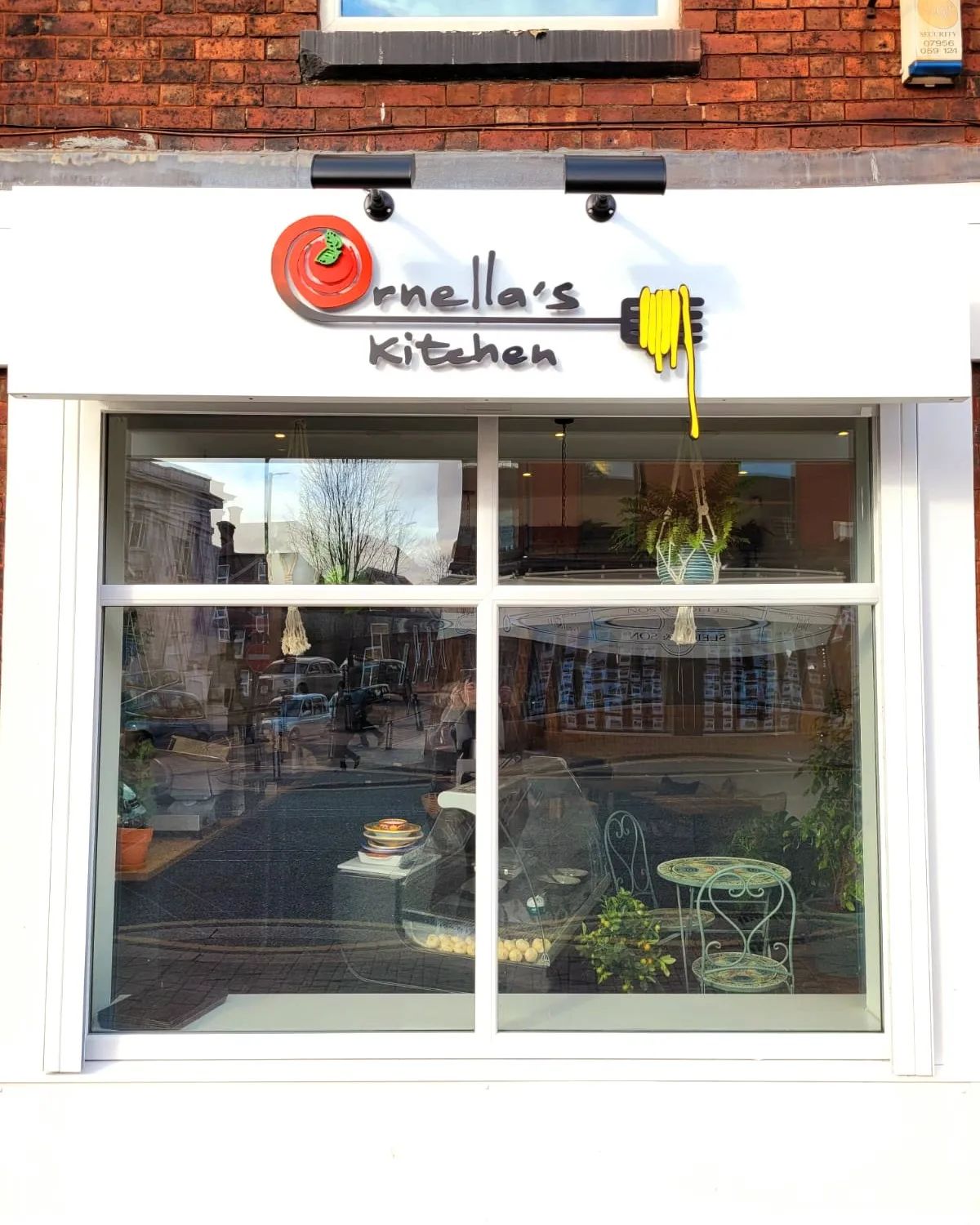 Image: Ornella's Kitchen
Previously head chef at Pollen, Ornelia set up her delivery-only kitchen during the first lockdown whilst on maternity leave. Over a year later, she's just opened her own deli pasta shop and kitchen in Denton.
Cooking seasonally using only the freshest local ingredients, diners can expect to find a range of delightful pasta dishes alongside Italian street food favourites like arancini and parmigiana. Open now.
10 Manchester Rd, Denton, Manchester M34 3LE.
Crunched Tacos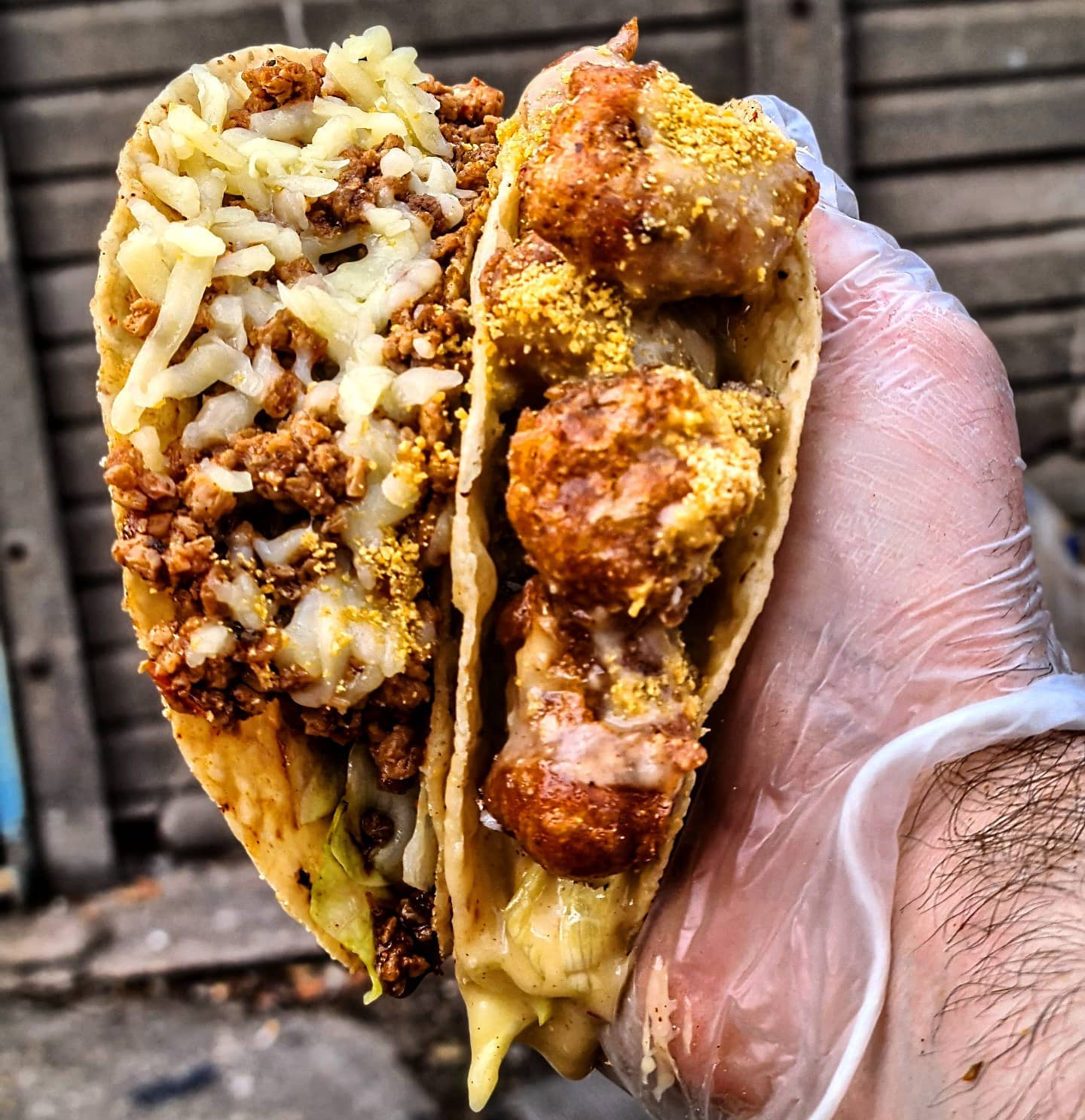 Putting a northern twist on hard shell tacos, Crunched has just opened up inside the shipping container neighbourhood at Pollard Yard in Ancoats.
Think Frazzle-dusted taco shells filled will pulled pork and Strongbow Dark Fruits sauce, cauliflower cheese tacos, chicken nuggets and nachos, and we think you'll get the jist.
If you've ever heard of TexMex, this is kind of like that – but a lot more Mancunian. MancMex, we guess?
Tacos Pollard Yard, Crunched, 15 Pollard St E, Manchester M40 7QX.
BQ Farm and Fish, Monton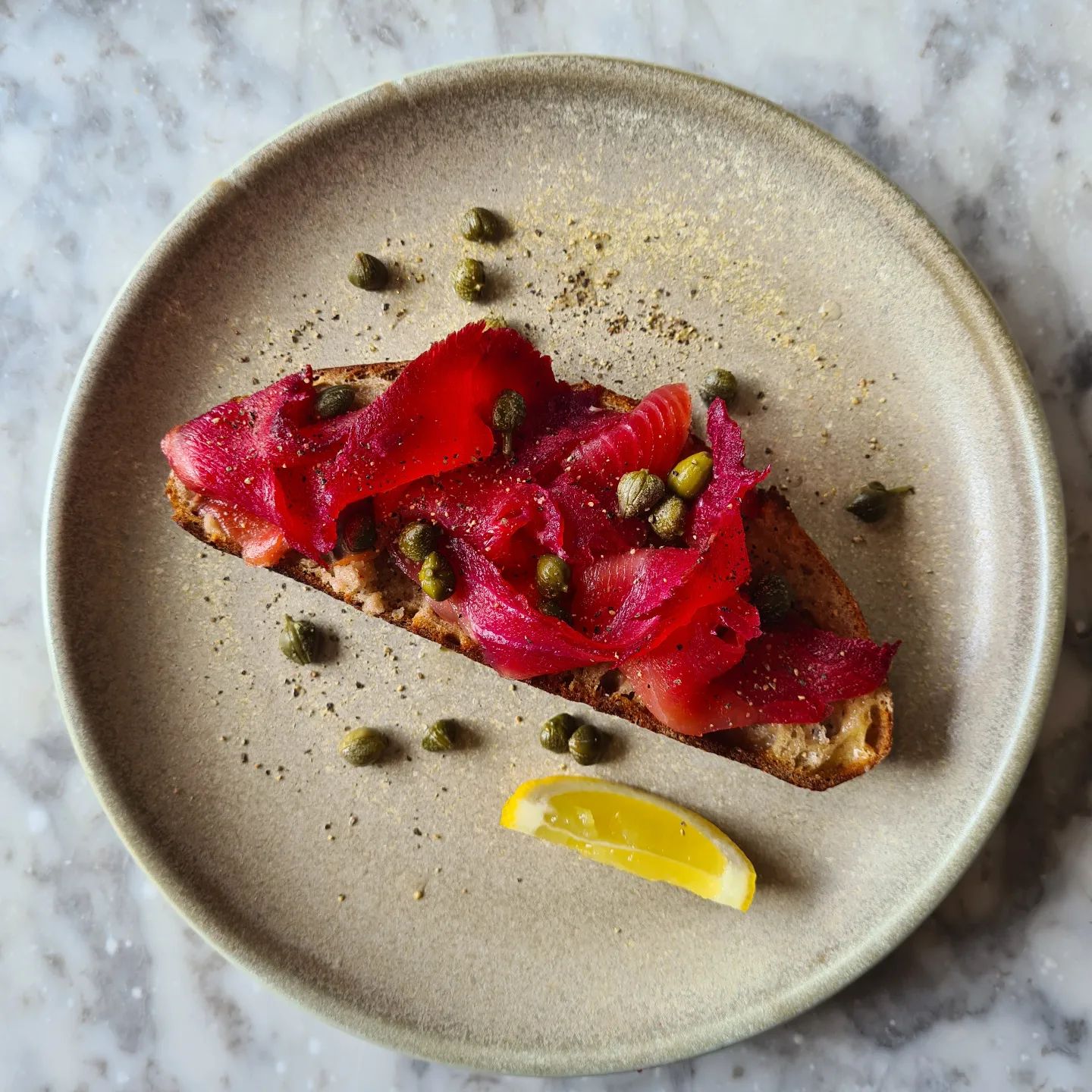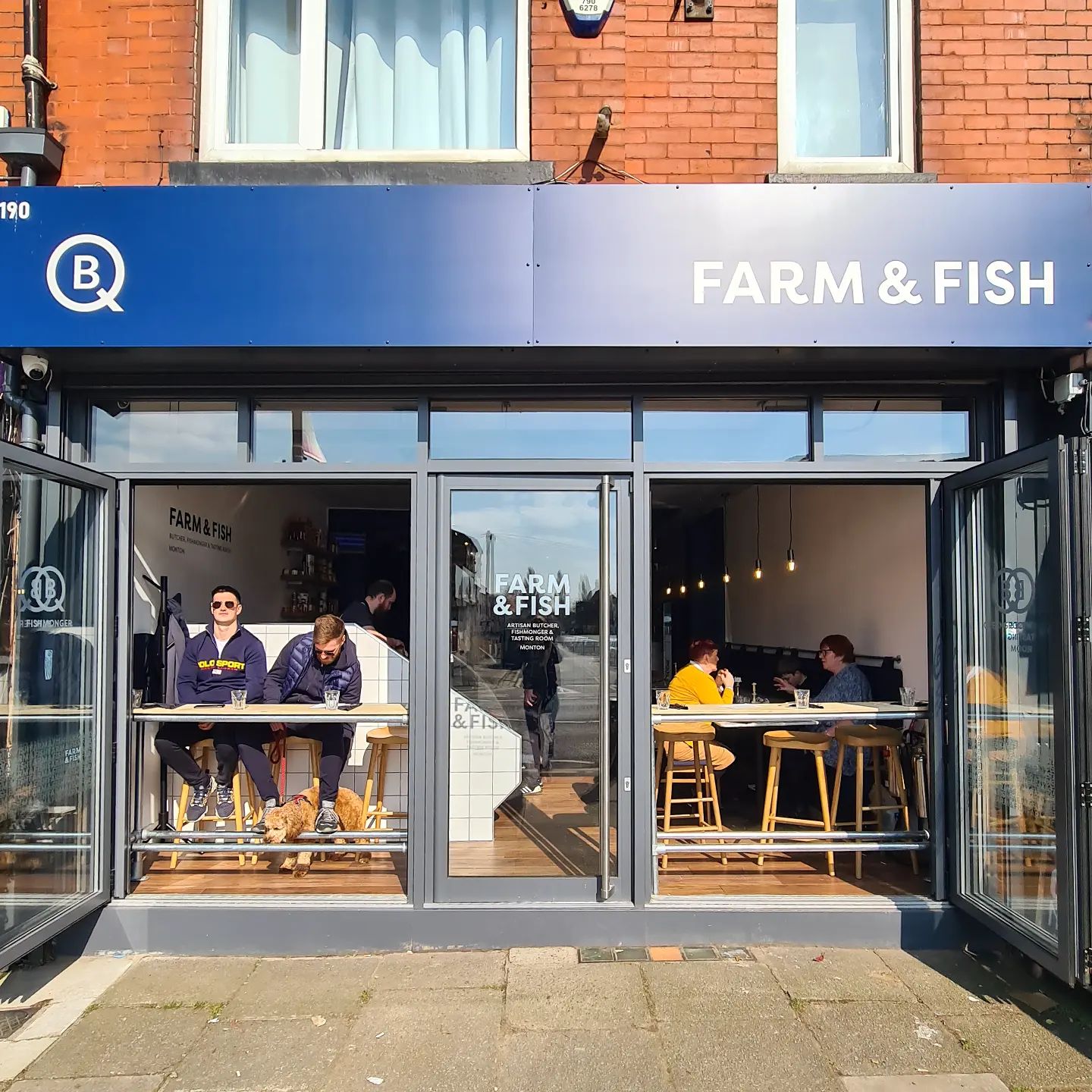 A collaboration between the Butcher's Quarter and Wandering Palate. Farm and Fish is part Artisan Butcher, part fishmonger, and part tasting room.
The expansive selection of fresh fish here is sourced from sustainable fisheries on the British coast, whilst cheeses, wines and cured meats are sourced internationally. Pop in to pick up some nice bits for dinner and sample a few small plates whilst you're at it. Winner.
190 Monton Rd, Eccles, Manchester M30 9PY.
The Donut Whisperer, Northern Quarter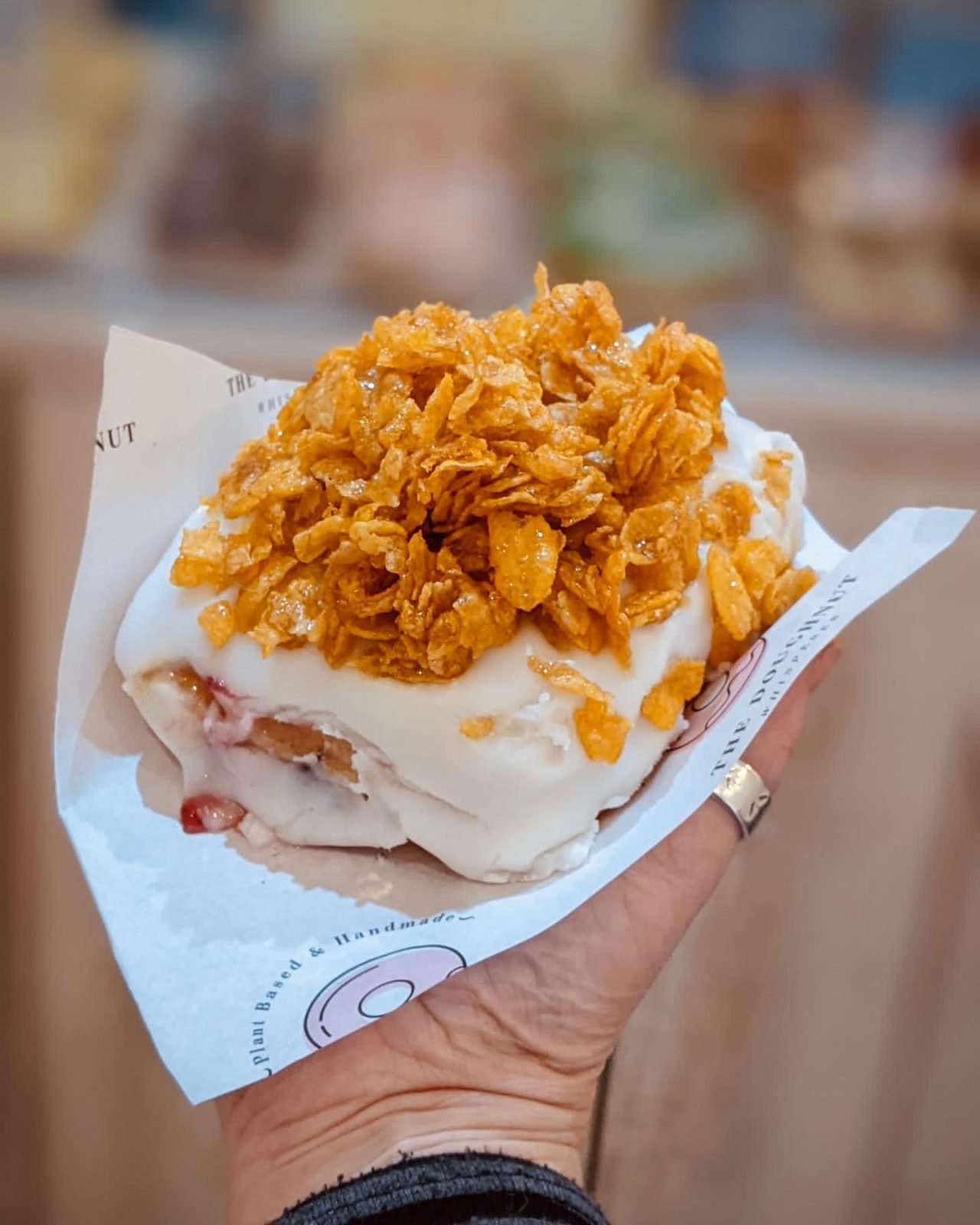 This Chester bakery was named the best in the UK for vegan doughnuts last year, now it's coming to Manchester city centre for a short residency at Home Sweet Home.
For the next 8 weeks from Wednesday, 30 March, the Doughnut Whisperer is popping up in the Northern Quarter with a range of giant, all-vegan bakes. Think giant square Lotus Biscoff and cornflake-loaded bakes smothered in icing and stuffed with all things sweet.
49-51 Edge St, Manchester M4 1HW.
Coffee Rituals at Mala, Northern Quarter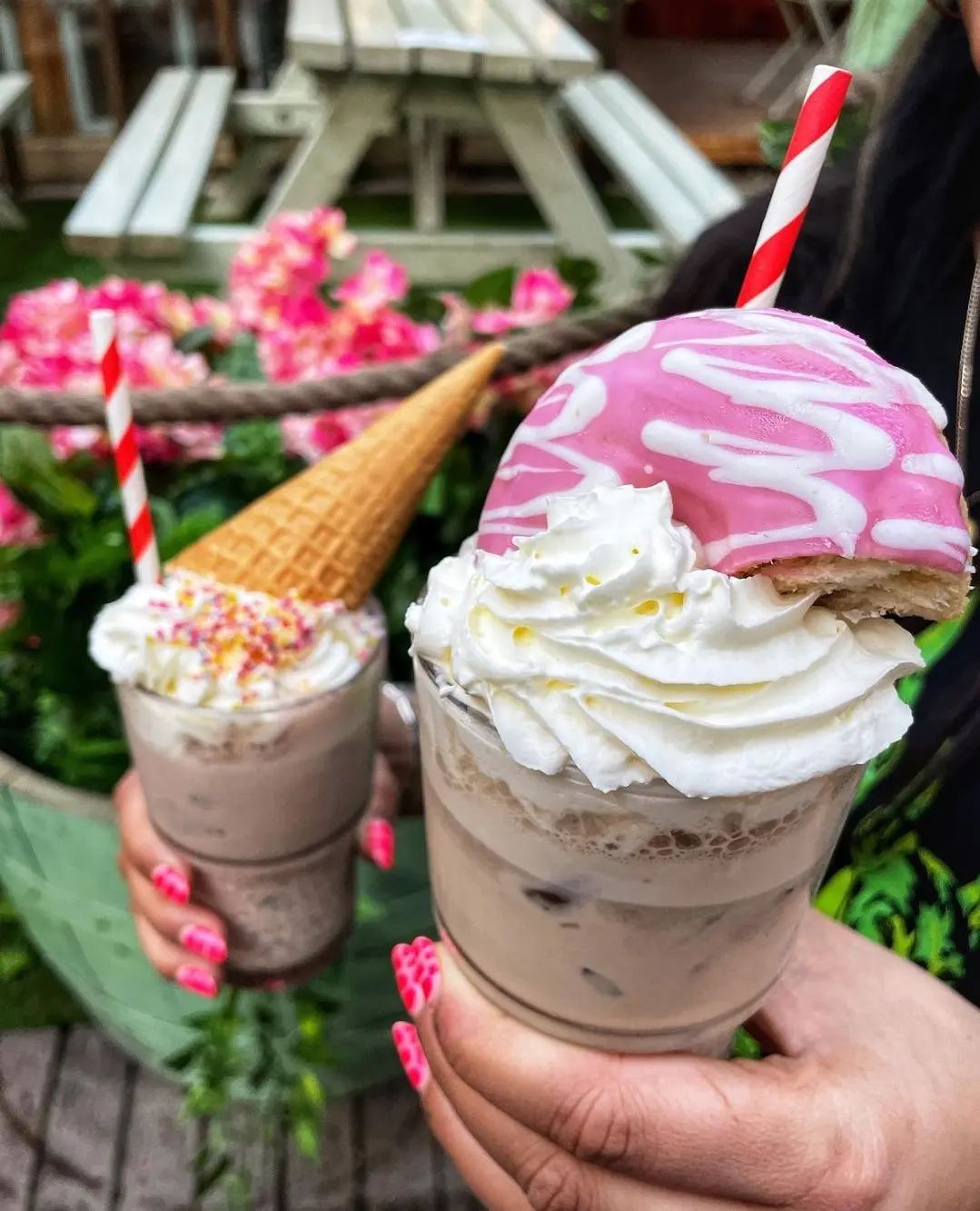 Over in the Northern Quarter inside Mala's secret garden bar is a new boozy coffee bar called Coffee Rituals.
They're serving up eight different styles of boozy coffee – from a smores-style, marshmallow-topped 'Campfire Mochas' to Irish coffees and, everyone's favourite, the espresso martini.
Elsewhere on the menu, you'll find a 'Mala Mud Slide' (chilled with an ice cream cone and cream) and an iced doughnut-topped espresso martini they're calling 'Fancy Clancy'. Open from 12-8pm daily, walk-ins are welcome.
8 Dale St, Manchester M1 1JA.
Carnival street food and bar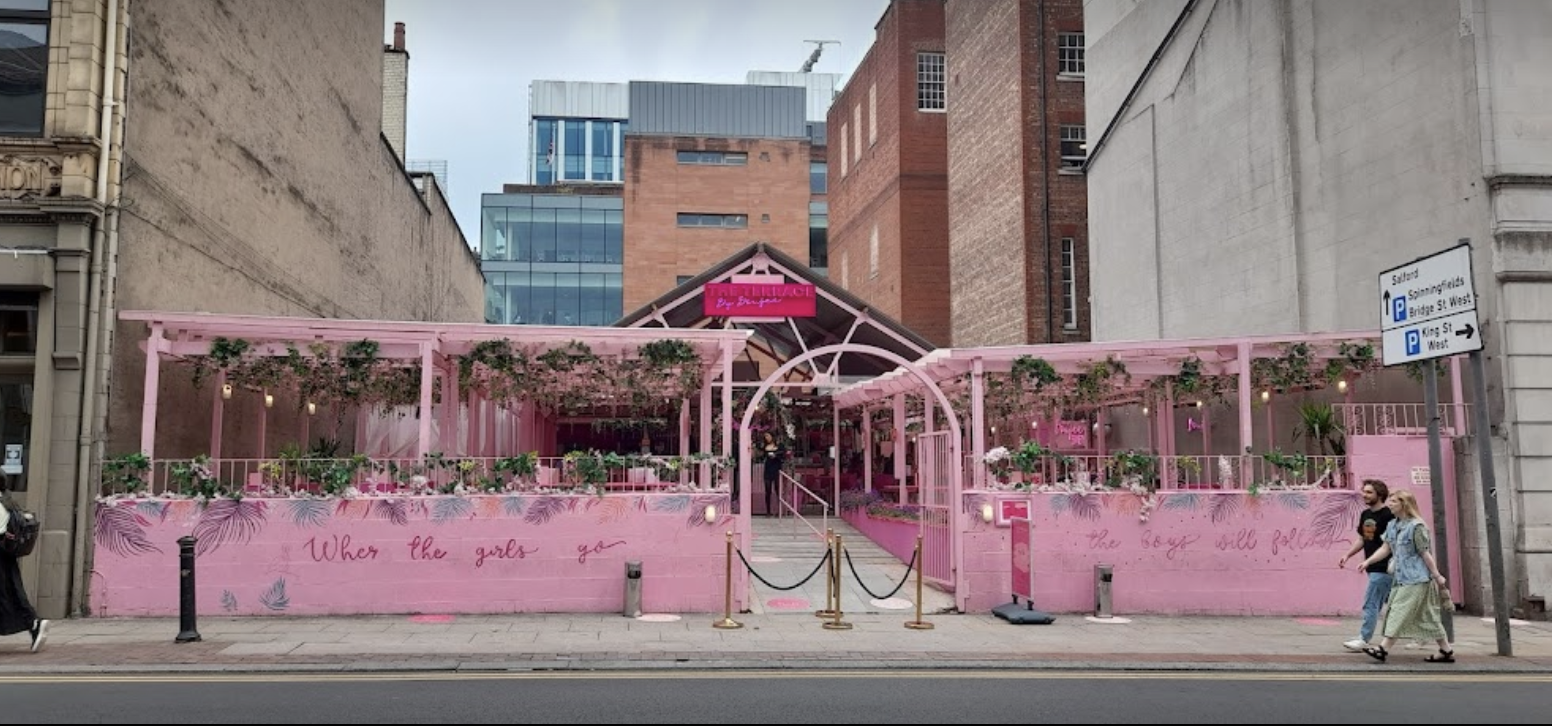 A new Caribbean and Latino-inspired pop-up will take over the all-pink £1m Boujee restaurant terrace at Bridge Street, turning its eye-popping frontage from pink to yellow as it moves in for a five-month stint.
Landing on April 14th, it will serve up a range of sunny cocktails like rum-soaked pornstar martinis, sweet caipirinhas, glasses of punch and Red Stripe, alongside dishes like spicy Jerk chicken and loaded nachos.
It will be open every weekend from Thursday to Sunday, from 4pm on weekdays and 12pm on the weekends.
Read more: Caribbean pop-up Carnival to take over all-pink Boujee terrace in Manchester
34 Bridge St, Manchester M3 3BT.
Station South (Cycle Cafe / Bar)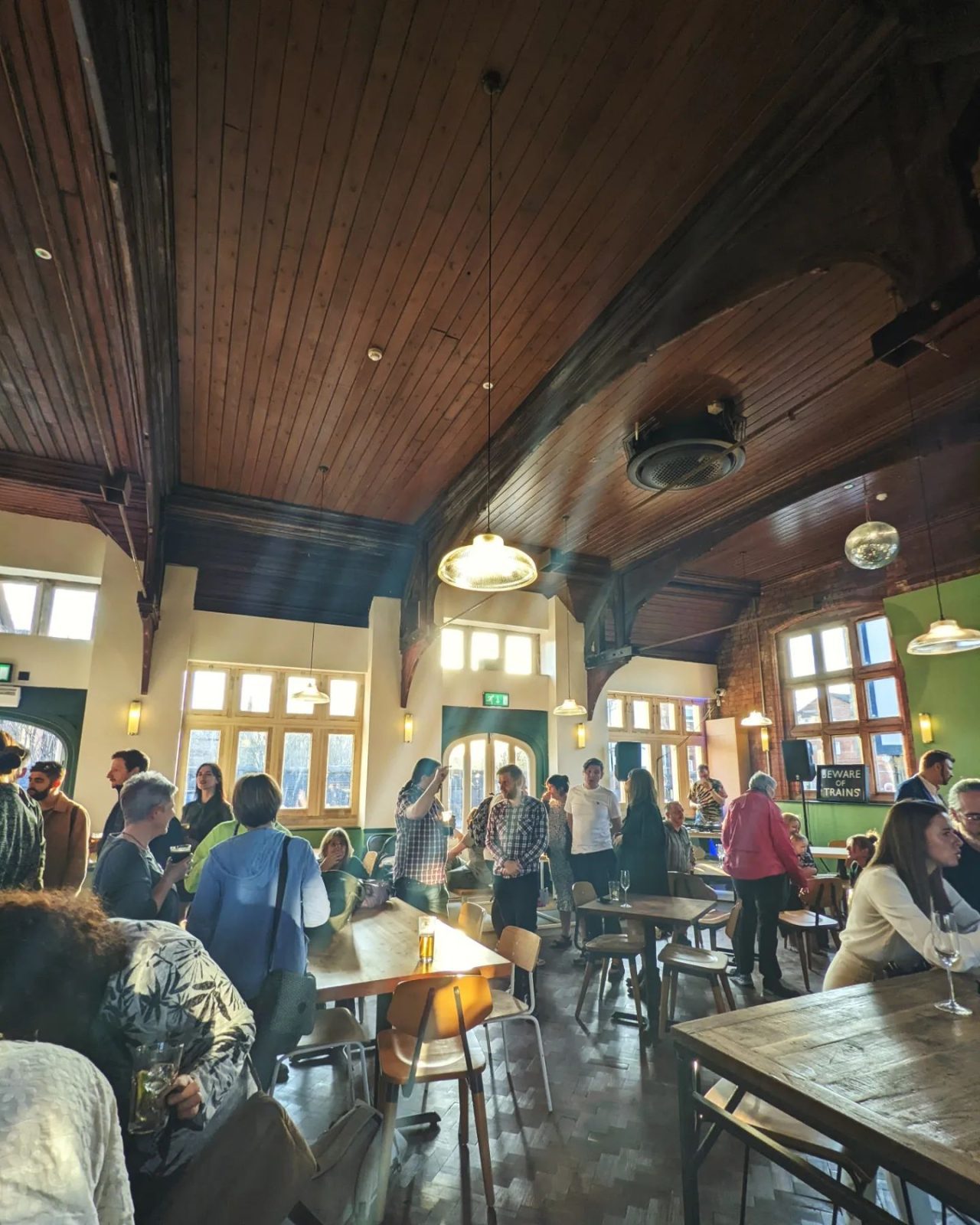 After four years in the making, this project to transform Levenshulme's disused South train station into a cafe, bar and garden is finally complete.
Located on the Fallowfield Loop, its been restored by a community group who've spent years fundraising to bring their vision to life. Head down to find tea, coffees, craft beers and popular foodie classics as well as a bike repair workshop and full-on events calendar packed with live music and DJs.
975-977 Stockport Rd, Levenshulme, Manchester M19 3NP.
Featured Image – Ornella's Kitchen / Mala / The Manc Eats