News
The Northern women fighting to keep you safe on a night out
First they created the Spike Report database, now they're launching a new Safe Place initiative to educate the night time economy sector on safeguarding.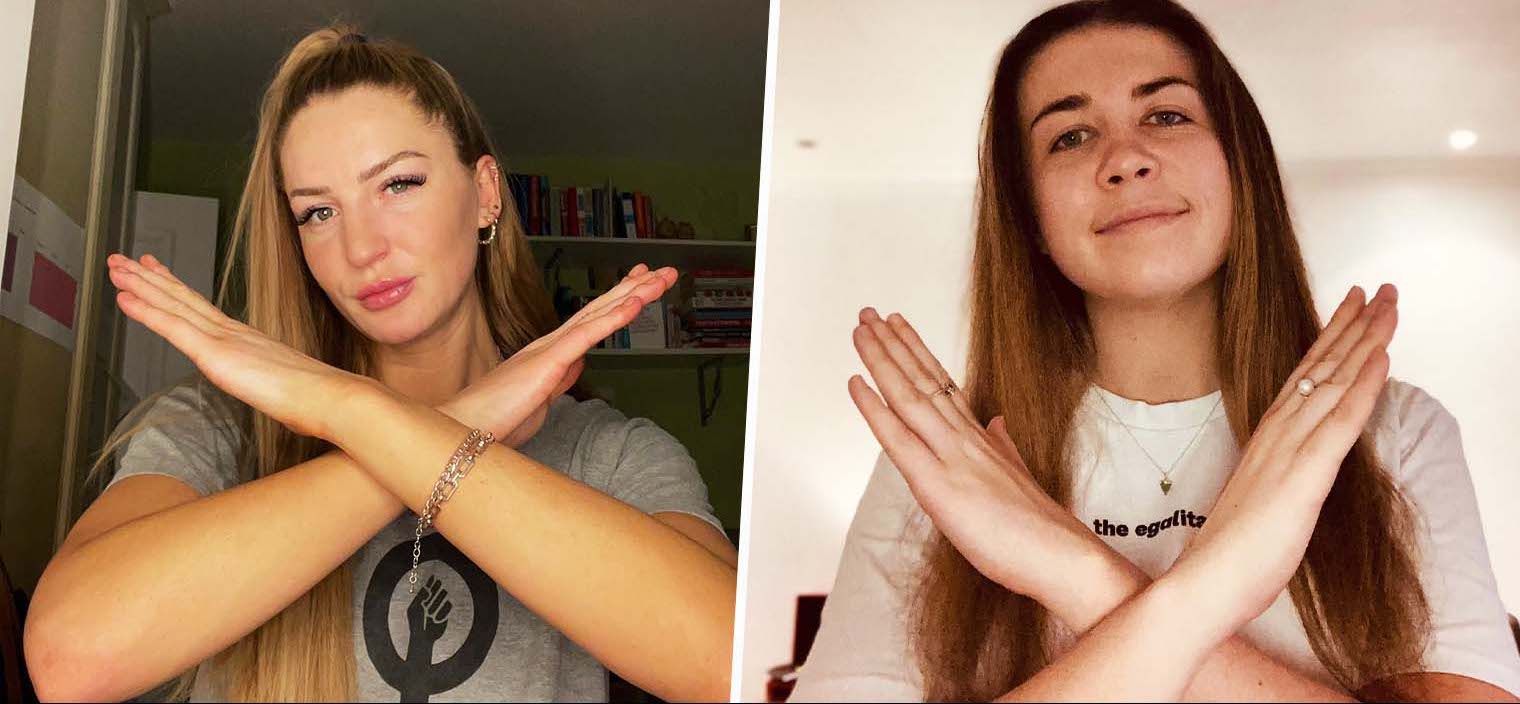 When it comes to helping women feel safer on a night out, there's no one better to ask than the women themselves – which is exactly what northerners Elysia O'Neill and Della Claydon are doing.
Following reports of a rise in drink and needle spikings last year, the Leeds-based duo and The Egalitarian co-founders moved quickly to set up the Spike Report – a community-led database for women to detail not just when and where they were spiked, but the response of venues and the police too.
Within nine days, it had already gathered over 160 reports. Seven months down the line, that figure is now in the thousands with reports spanning the length and breadth of the country.
The site is regularly visited by women, with the goal being to keep them and their mates safe on a night out.
Explaining the reasoning behind the idea, Elysia told The Manc that only 1 in 10 people currently report being spiked to the police and that "there's definitely a lack of empowerment and self-belief in terms of whether someone's been spiked, whether anyone is going to believe them."
"We set up the Spike Report to basically tackle the issue of how invisible spiking is as a problem […] and to essentially raise awareness of the fact that it is an issue, something that's prevalent in society, 'cause it's disputed by many large actors in the night time economy and the police themselves."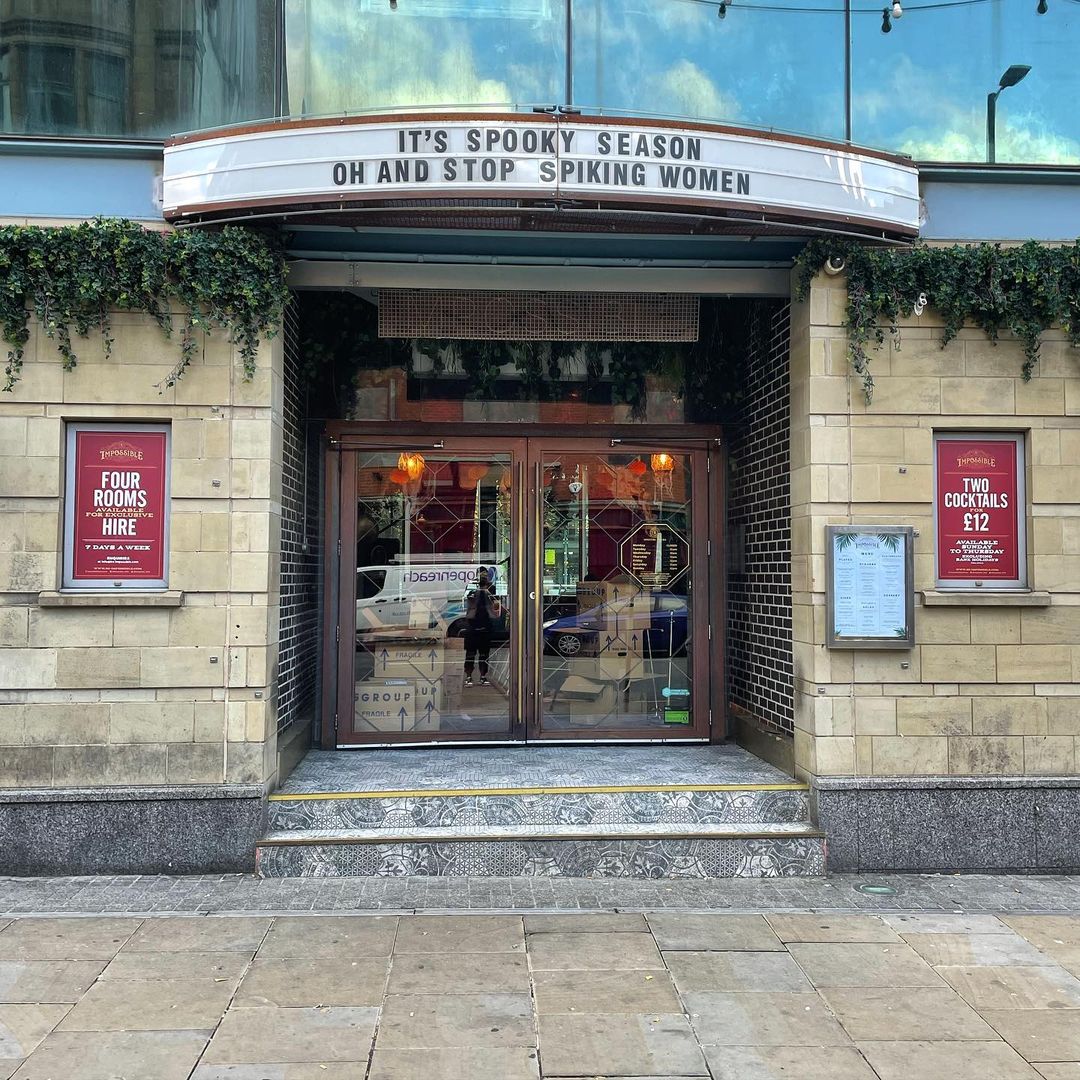 Based on the numbers self-reporting to their database, it certainly appears that survivors feel much more confident reporting to their peers instead of the police.
It's a sad fact certainly not helped by the high-profile murder of Sarah Everard by a policeman last year, nor by the Met's brutal treatment of the women who gathered to hold a peaceful vigil in her memory after the fact.
By recognising this erosion of trust in traditional reporting methods, The Egalitarian team has now amassed a unique and detailed data set into what, where, when, and how spiking incidents are occurring across the country.
They've also been running a questionnaire since October 2021, asking their community what they would like to see in terms of changes regarding the news, police, legal systems, what kind of policies and procedures they can implement.
Now, through their new Safe Place initiative, they're planning to use this data to educate venues, authorities and night time economy workers on how to better safeguard people on a night out.
Explaining the desperate need for an attitude shift in the industry as a whole, Elysia said: "We've got a very detailed insight into how people in the night time economy and other authorities are handling spiking.
"We're wanting to create partnerships with the night time economy venues particularly because that's what us as an organisation and the community themselves think, that really the onus does lie with venues, rather than necessarily the police.
"We want staff to be educated on safeguarding, vulnerability, looking out for people that are vulnerable, but knowing how to look after someone who has been spiked or even voluntary intoxication.
"Whether it's voluntary or involuntary, it doesn't make them any safer when you kick them out of the club.
"We need everyone to be looking after the customers, and essentially what we're looking for is for venues to show that they do acknowledge that they have a duty of care for customers inside their venues."
Here in Manchester, data from the Spike Report shows that 60% of survivors rated the venue's response poor to very poor, 20% said it was neither good nor bad and 20% said it was good to very good.
Of the 40% that also contacted the police, 25% said they found the response poor to very poor. 25% neither good nor bad, and 50% good to very good.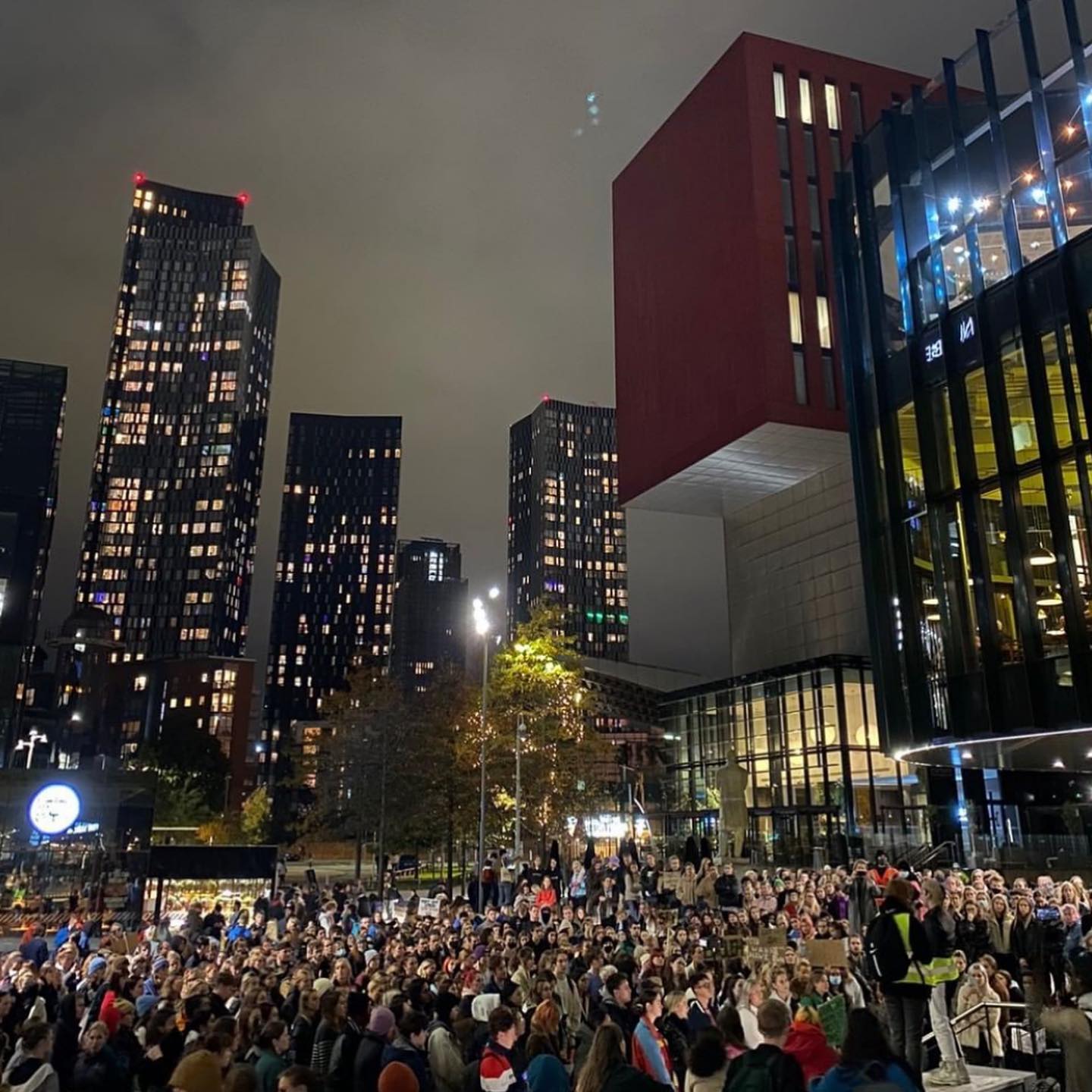 Read more: GirlsNightIn Manchester: women protest across the UK as needle spiking incidents increase
The conversation around better safeguarding on nights out first began to change following last October's Girls Night In protests, which saw huge numbers stay at home to boycott nightclubs and many others take to the streets.
Meanwhile, across the city a number of venues moved to introduce drink covers, posters, and spiking tests, at a cost to themselves, to reassure customers and help them feel safer.
The mayor of Manchester, Andy Burnham, joined the Manchester protest on the night, and later he and the Night Time Economy Advisor, Sacha Lord, met with students involved to discuss what more could be done to improve safety.
Girls Night In Manchester wrote on its Instagram following the meeting: "Andy and Sacha have committed to setting up an Anti-Spiking Partnership for the city region, where GMCA will partner with major venues to roll out anti-spiking tests which can detect seven different types of drugs and be used as evidence in court.
"In the meeting we also discussed other measures such as expanding Save Haven and volunteer schemes funded by GMCA such as the Village Angels that operate on Canal Street, and improving reporting in venues.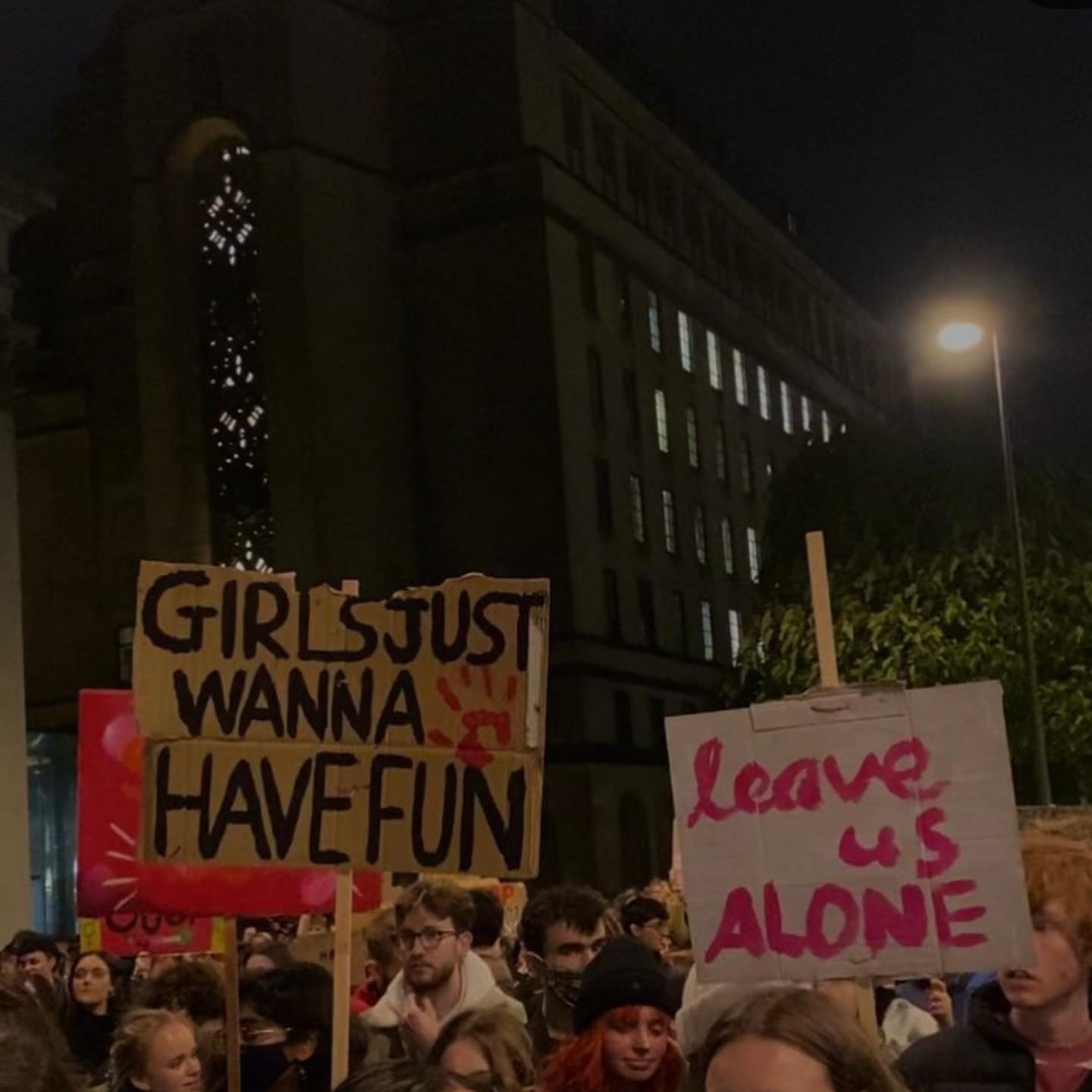 "We are hopeful that some tangible changes will come as a result of these meetings, but still remain to be convinced until they are in place."
Seven months later, an anti-spiking partnership has been announced but for now no commitment has been made on rolling out anti-spiking tests at venues.
Revealing the partnership as part of the region's new Night Time Economy Strategy, Andy Burnham acknowledged that there was 'more to do' regarding women and girls' safety out and about at night time and that that Greater Manchester was now 'pioneering a different conversation'.
He told hospitality leaders: "Sacha and I took a suggestion from students at the University of Manchester to bring through an anti-spiking partnership and you'll see reference to that in the strategy being launched today.
Read more: Andy Burnham announces new anti-spiking partnership inspired by Manchester students
"We'd like to work with more of you to build out the idea of that, whether we can provide more testing on sites, so that we can protect people who fear they may have been a victim in that way.
"That's an important thing that we can do and we look forward to working with more of you on that."
The Egalitarian team, meanwhile, is also positive they can bring much-needed change to the sector – expressing a strong desire to work closely with local authorities, including Greater Manchester.
Elysia said: "I think once the word's out and people like Andy Burnham are aware of the fact that we're doing this, I think it becomes a lot easier for government funded services, which are struggling always and so underfunded, to know that this exists.
"It saves their time and their funding, it could be really helpful to the wider community in such a mutually beneficial way."
You can follow The Egalitarian and its Safe Place project here.
Feature image – The Egalitarian