News
The volunteers donating hampers of food to hungry Manchester families this Diwali
Filled with healthy vegetarian meals, diwali cards, a diwali 'Diya' candle, and hygiene products, this year 2,500 hampers have been sent out to struggling families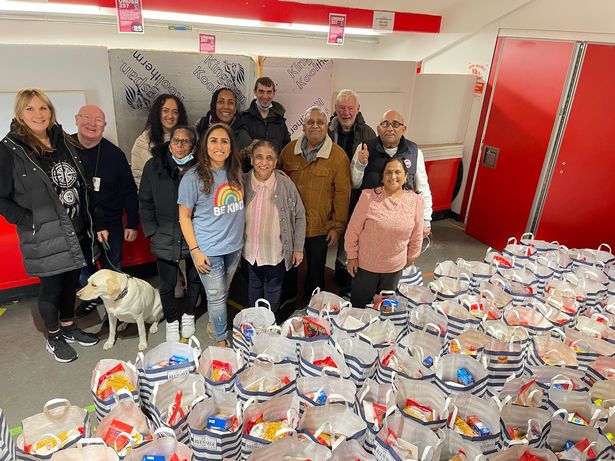 A group of volunteers is donating hampers of food to hungry families across Greater Manchester this Diwali to spread positivity and light as the festival takes place.
The festival of light falls on Thursday, 4 November this year, and is celebrated by a number of religions including Sikhs, Hindus, Jains and Buddhists.
The group – known as the Diwali Basket Brigade – comes together every year during the festival to prepare, pack and deliver hampers to struggling families living on the poverty line.
This year, it has delivered over 2,500 to people in Greater Manchester, London, and Birmingham.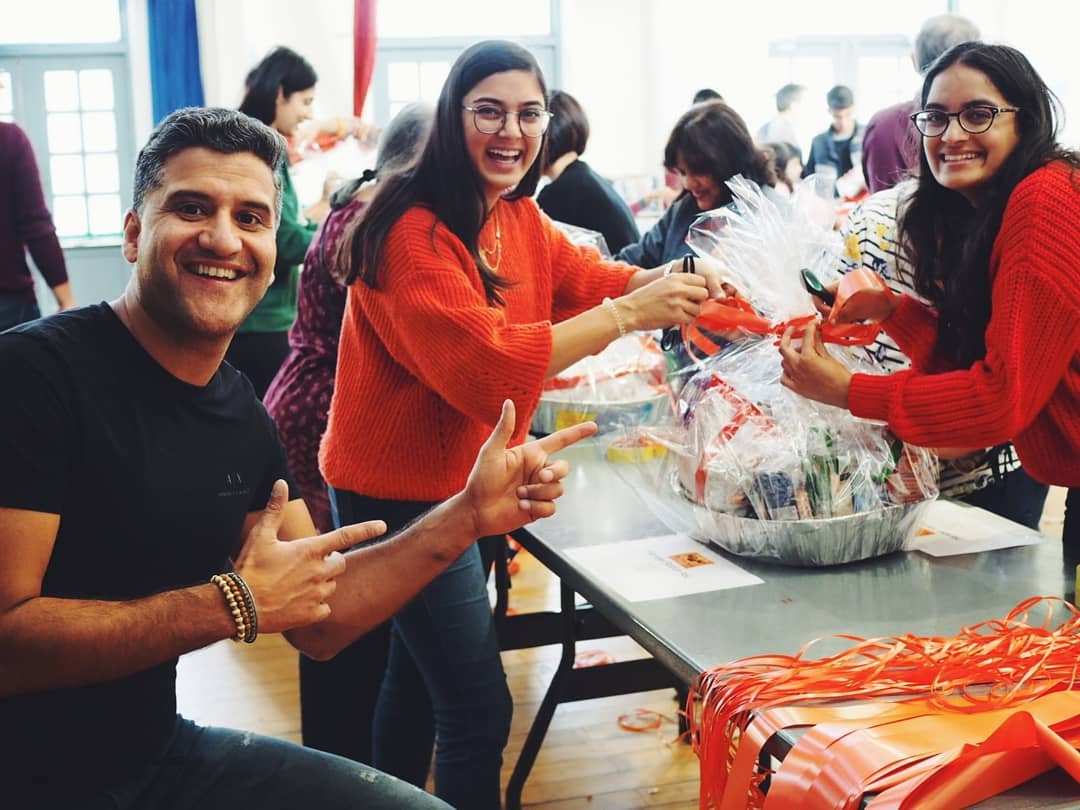 Each hamper is funded by donations, filled with £10 worth of essentials and other foodie items. Hampers are loaded with healthy veggie food, a handmade Diwali card, a Diwali 'Diya' candle, sanitary and hygiene products.
The initiative has a simple aim: to provide food hampers to socially deprived and vulnerable households from all faiths and backgrounds ahead of the festival of Diwali.
"DBB is our small effort to support and spread the message of hope, happiness, and giving to those in need from all faiths and backgrounds," says founder Deepak Parekh.
"Diwali is a time of celebration and happiness. However, unfortunately, there are many people in our communities who, for whatever reason, don't have much to cheer about.
"Some families struggle to make ends meet, others are simply feeling lonely or rejected by society."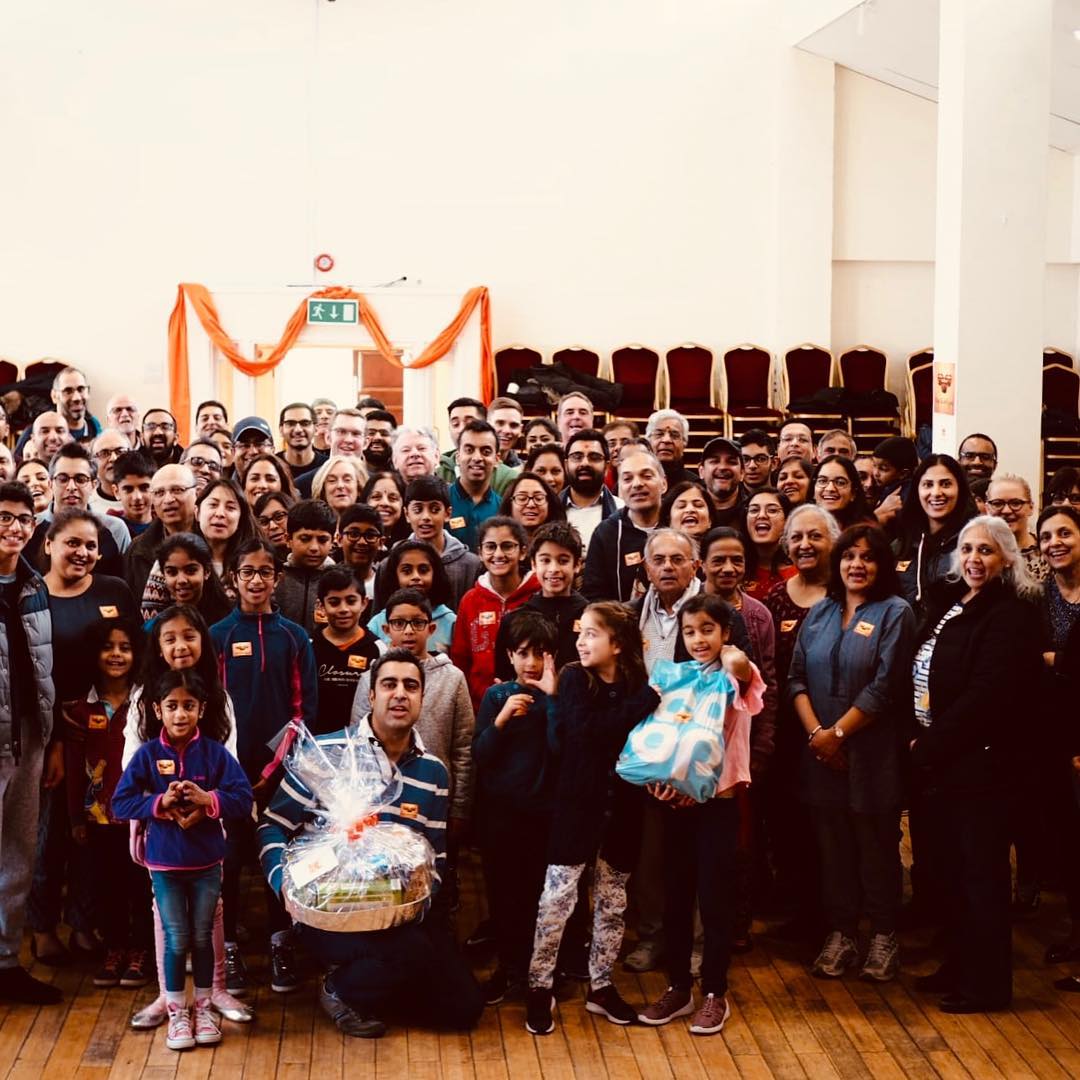 To date, over £30,000 has been raised for the cause.
Last year, the Diwali Brigade partnered with 25 different food banks and charities, including Salford Food Bank, and in 2020 alone managed to send out 35,000 meals.
Speaking on his decision to found the charity back in 2018, founder Deepak Parekh said, "Having followed the work of Tony Robbins for many years, I was inspired to volunteer at an event which he established several years ago, called the Christmas Basket Brigade, delivering food hampers to families in need, on the eve of Christmas.
"Following attendance to the first such event in December 2015, I felt it would be just as beneficial to organise a similar event, to celebrate the auspicious festival of Diwali and spreading the message of hope and giving."
Following a serious back injury that left him confined to lying down for 6 months, Deepak had plenty of time to think. This was the impetus that pushed him to make headway on the project.
"It was not until I was forced to take time out of my busy life, of work and family, that I decided to put my idea into action through organising the first Diwali Basket Brigade event," he explains.
"This took place on October 14th 2018, where a group of over 200 volunteers came together at the Balaji Temple, in Birmingham to prepare, pack and personally deliver over 350 food hampers to the doorsteps of families in need. In 2019, we collectively packed and delivered over 500 food hampers.
"The event has grown from strength to strength, and our ambition is to deliver as many food hampers as we possibly can to families of all faiths and backgrounds across the UK."
Feature image – Deepa Parekh / Diwali Basket Brigade