News
The Wanted's Tom Parker has died, aged 33
The Wanted star Tom Parker has died at the age of 33 years old, his wife has confirmed.
The Bolton-born musician has been battling with an inoperable brain tumour since October 2020.
He passed away peacefully at home today surrounded by his family and his bandmates.
Tom leaves behind wife Kelsey, and two children – Aurelia, two, and Bodhi, one.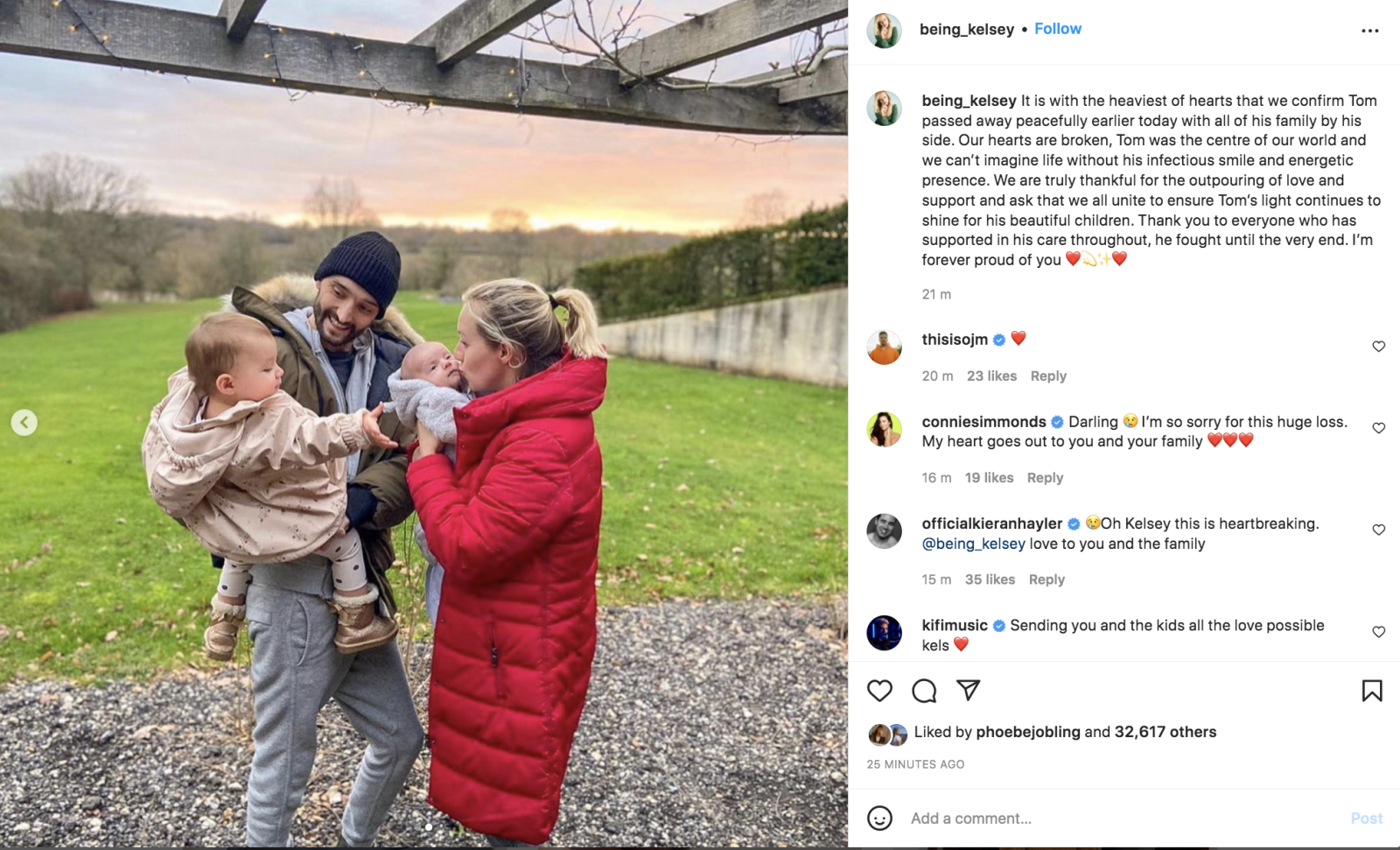 Just days ago, Parker made it on stage with his bandmates on their UK tour and was greeted with an outpouring of love from audiences across the country.
Kelsey has posted a touching tribute to her husband on Instagram today.
She wrote: "It is with the heaviest of hearts that we confirm Tom passed away peacefully earlier today with all of his family by his side.
Read more: Emotional scenes in Manchester as Tom Parker joins The Wanted on stage
"Our hearts are broken, Tom was the centre of our world and we can't imagine life without his infectious smile and energetic presence.
"We are truly thankful for the outpouring of love and support and ask that we all unite to ensure Tom's light continues to shine for his beautiful children.
"Thank you to everyone who has supported in his care throughout, he fought until the very end. I'm forever proud of you."
Tom has been part of the global boyband sensation The Wanted since 2009, alongside his bandmates Max George, Jay McGuinness, Nathan Sykes, and Siva Kaneswaren.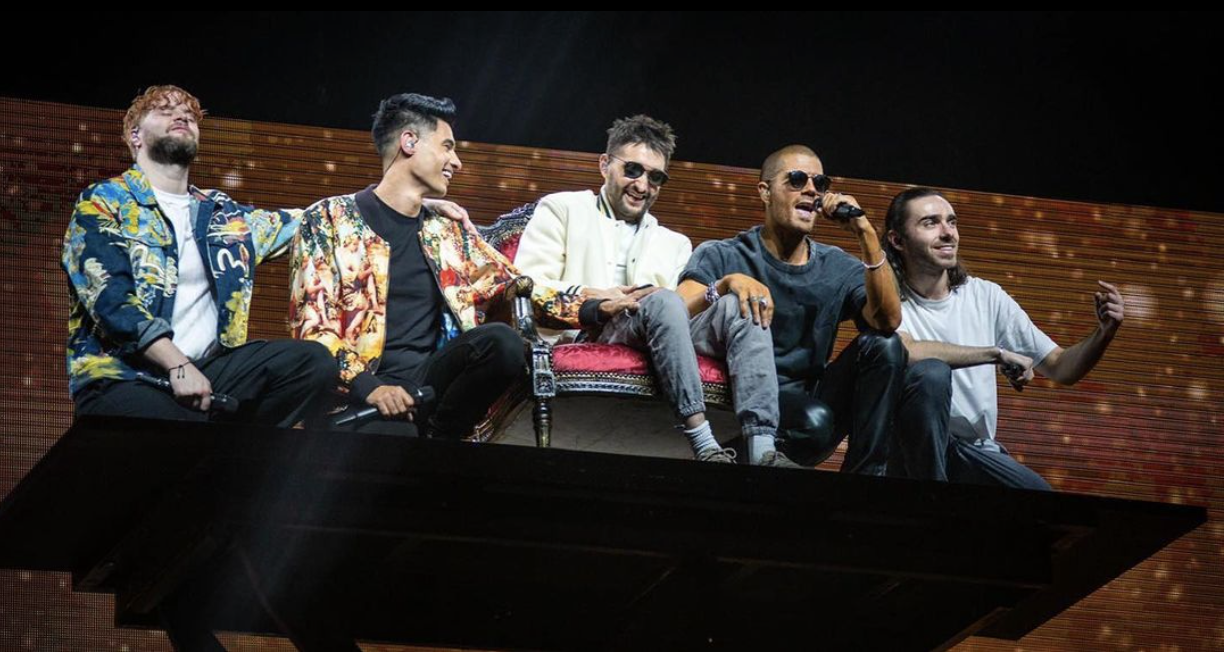 The group has now posted their own tribute to him, writing: "Max, Jay, Siva, Nathan and the whole Wanted family are devastated by the tragic and premature loss of our bandmate Tom Parker, who passed away peacefully at lunchtime today surrounded by his family and his band mates.
"Tom was an amazing husband to Kelsey, and father to Aurelia and Bodhi. He was our brother, words can't express the loss and sadness we feel. Always and forever in our hearts. Tom Parker 1988-2022."
Their smash-hit singles have included All Time Low, Glad You Came, and Chasing The Sun, as well as releasing three studio albums.
The group had recently ended a hiatus to get back together for a Greatest Hits album and tour, which saw them back on stage at the AO Arena in Manchester.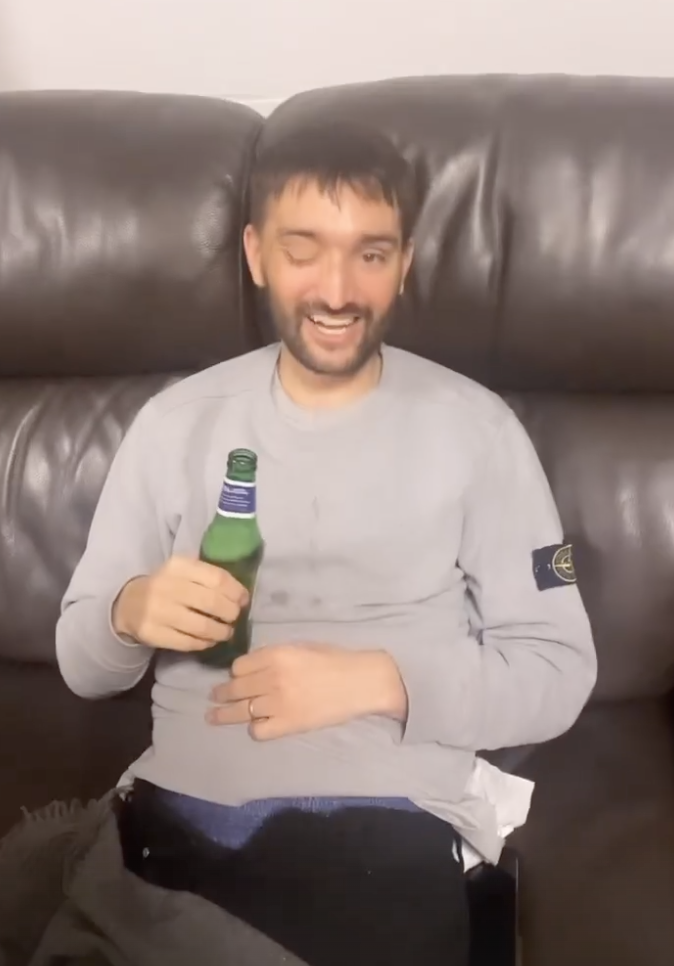 Tom was first diagnosed with glioblastoma multiforme (GBM) back in October 2020.
Announcing the devastating diagnosis in a social media statement at the time, he said: "There's no easy way to say this but I've sadly been diagnosed with a brain tumour and I'm already undergoing treatment.
"We decided, after a lot of thought, that rather than hiding away and trying to keep it a secret, we would do one interview where we could lay out all the details and let everyone know the facts in our own way.
"We are all absolutely devastated but we are gonna fight this all the way."
Tom had been undergoing treatment ever since, including a recent treatment programme in Spain that forced him to miss the first few dates of The Wanted's recent tour.
Featured image: Instagram, Tom Parker