News
There's two walk-in COVID vaccination clinics open in central Manchester this weekend
"We are removing barriers that would otherwise stop someone from getting their COVID jab".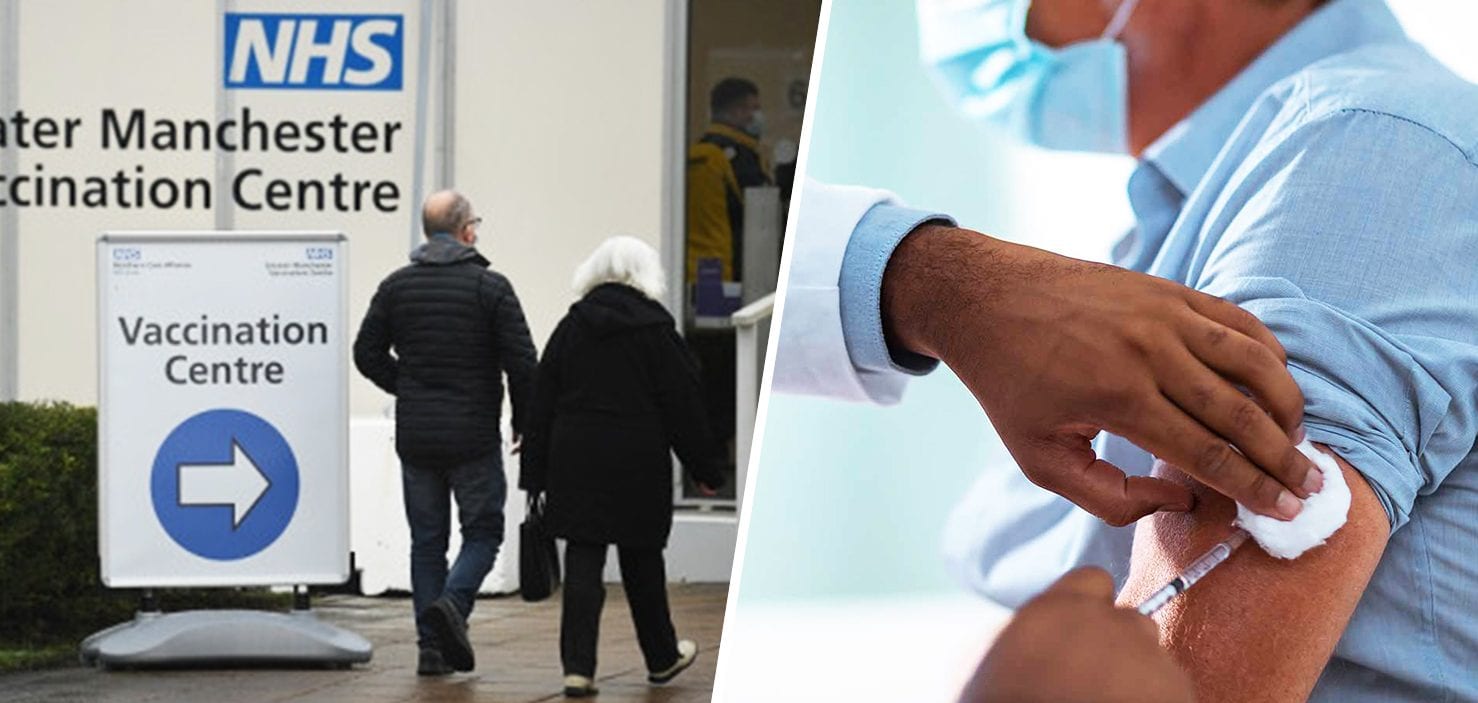 Two large scale COVID-19 vaccination clinics will be running in central Manchester for those eligible during the first two weekends in April.
The clinics – which will be running at Manchester Central Mosque on Upper Park Road, Rusholme – are the largest in the North West, and according to Manchester City Council, will be a focal point for communities living across Manchester.

The council has highlighted that in recent months, venues in local areas have been vital in supporting the roll out of the coronavirus (COVID-19) vaccine – and this has included places of worship.
Clinics will be hosted on Friday 2nd April and Friday 9th April, with the aim of vaccinating patients that are registered at GP practices in Longsight, Ardwick and Rusholme GP.
Manchester City Council said it is hoped that around 250 people could be vaccinated on each of the two weekends.

With walk-in sessions running between 12pm – 5pm on both days, patients who are over the age of 50, or over the age of 18 and within the at-risk group, will be eligible to receive a jab.
The at-risk group includes:
Long-term lung conditions – such as severe asthma, COPD, bronchiectasis and cystic fibrosis.
Long-term conditions affecting the heart or blood vessels – such as congenital heart disease and heart failure.
Diabetes
Chronic kidney disease,
Long-term liver conditions – such as cirrhosis and hepatitis.
Conditions affecting the brain or nerves – such as dementia, Parkinson's disease, motor neurone disease (MND), multiple sclerosis, epilepsy, cerebral palsy or stroke.
Learning disabilities
Immunosuppression
Severe mental conditions – such as schizophrenia and bipolar disorder.
Severe obesity – a BMI of 40 or above.
Manchester City Council has confirmed that there will be multi-lingual staff on hand at the clinics to support patients who speak Urdu or Bengali, as well as both male and female clinical staff to administer the vaccine.
"Programmes such as this, where vaccination efforts are rooted in our communities offer the best chance of getting as many of us vaccinated as possible." David Regan – Manchester's Director of Public Health – said.

"This pandemic has caused all of us a great deal of anxiety and it is understandable that some people remain unsure about getting a vaccine.
"There can also be barriers which can make getting the vaccine more difficult for our communities [but] by providing clinics in trusted and convenient locations, and having staff who are multilingual, we are removing barriers that would otherwise stop someone from getting their COVID jab.

"Local healthcare teams in Manchester will continue to work in our neighbourhoods to ensure that everyone, when their time comes, is able to get a COVID-19 vaccine safely".
You can find more information via the Manchester City Council website here.