News
This wearable hooded blanket is the perfect gift for Mother's Day
[siteorigin_widget class="SiteOrigin_Widget_PanelImage_Widget"][/siteorigin_widget]
[siteorigin_widget class="SiteOrigin_Widget_PanelText_Widget"][/siteorigin_widget]
[siteorigin_widget class="SiteOrigin_Widget_PanelImage_Widget"][/siteorigin_widget]
[siteorigin_widget class="SiteOrigin_Widget_PanelText_Widget"][/siteorigin_widget]
News
Boxing legend Ricky Hatton revealed as first Dancing on Ice contestant for 2024

Danny Jones
In a surprising announcement from the world of television and boxing, legendary fighter and Manc sporting icon Ricky Hatton has been announced as the very first contestant on the next season of Dancing on Ice.
And yes, we'd wager we're about as surprised as you are.
Ricky Hatton fully retired from boxing back in 2012 and has been busy coaching at his gym in Hyde ever since, but did return for an exhibition match in November last year and has clearly been keeping in shape — so much so that he fancied a crack at joining the Dancing on Ice cast of 2024
Appearing on This Morning on Tuesday, 26 September, the Stockport-born bruiser confirmed that he will be taking part in the upcoming series which starts in January.
If they don't do a routine set to the tune of 'Blue Moon', it'll be us who start throwing fists.
Punching his way onto the ITV studio this morning, Hatton revealed himself as the first contestant of the hit ice-skating reality show next season, with presenter Holly Willoughby stating that she "can't wait to get [him] in the rink" and Ricky joking, "I wish I shared your confidence".
Explaining exactly why he said yes, the 44-year-old said, "I like setting new challenges and keeping myself busy", acknowledging that he also struggled with retirement when he hung up his gloves.
Stressing that part of his motivation is also mental health — for which he has become an avid campaigner — he insisted that "keeping active and doing things that are positive" isn't just something he is striving for but believes that others should take note of.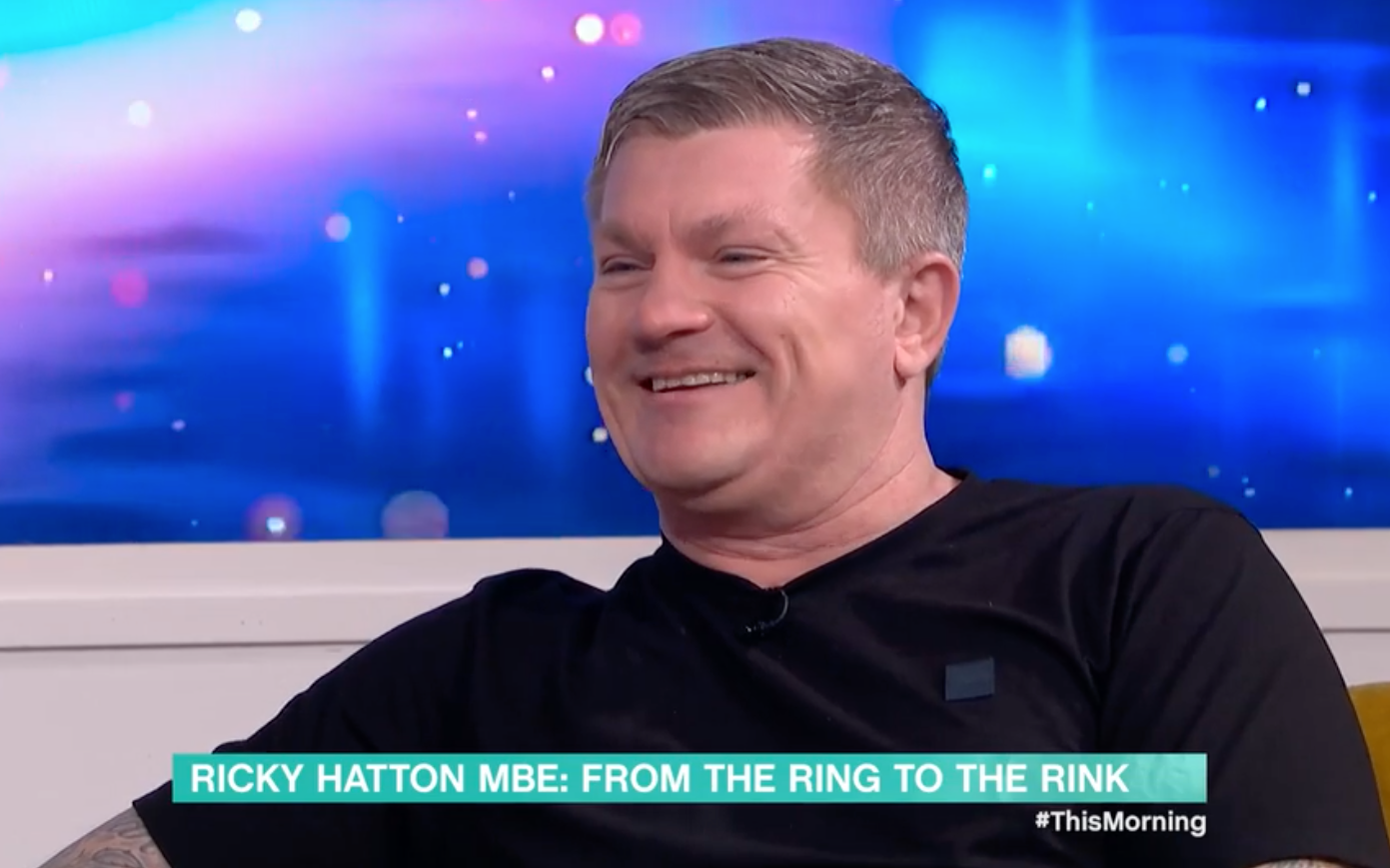 Read more:
Admitting that there aren't many adventures quite as new as taking on Dancing on Ice in front of millions of viewers watching back home, 'Hitman' said, "If I can hold my nerve in the boxing ring I should be able to hold my nerve in the ice rink."
As for how well he'll fare swapping the ring for the rink, only time will tell but he was always known for his footwork just as much as he was for his power, so we're backing him to be a bit of a dark horse.
We can't wait to see the Mancunian get skating, especially with him making such a concerted effort to raise awareness surrounding mental health and how keeping busy, exercising and setting yourself new challenges can have a big impact.
The Manc had the immense pleasure of chatting with Ricky a few months back ahead of the 2023 Manchester Remembers charity match, another cause he was proud to get behind. It was a joy.
For all the latest news, events and goings on in Greater Manchester, subscribe to The Manc newsletter HERE.
Featured Image — Ricky Hatton (via Instagram/Twitter)
News
Andy Burnham and Bev Craig pen hard-hitting letter to Prime Minister over rumoured scrapping of HS2 to Manchester

Emily Sergeant
Andy Burnham and Cllr Bev Craig have penned a hard-hitting letter to Rishi Sunak to "express concern" about the future of HS2.
It comes after alarming reports have emerged this week that the Prime Minister is apparently considering axing plans for the HS2 rail link to run from Birmingham to Manchester amid soaring costs and countless delays.
Former Prime Minister Boris Johnson, Mayor of London Sadiq Khan, and several major business leaders may have hit out at these rumours – but Chancellor Jeremy Hunt has suggested the scheme is currently "out of control", while former transport secretary Grant Shapps said the Government wouldn't be able to cope if costs continued on an upward trajectory.
With a decision on the fate of the already-contentious project's Manchester leg expected in the coming days, the Mayor of Greater Manchester and the Leader of Manchester City Council have joined forces in their stance against the "swirling rumours".
The pair have penned a hard-hitting letter directly to the Prime Minister to call out the Government's actions.
Local leaders have always maintained the view that the wrong HS2 solution for Greater Manchester could "damage" and have a wider impact on the north, and this latest letter addressed directly to the Prime Minister by the Mayor and Council Leader only reinforces that stance – with the pair calling it "deeply disrespectful" to residents and businesses in our region that the Government has not offered them a chance to consult on potential scrapping of the service.
Andy Burnham and Cllr Bev Craig say they've been "working with the Government for decades" on the HS2 project in order to best "galvanise support" and "maximise the once-in-a-generation opportunity" of the investment into northern infrastructure that offers.
But now, they're becoming "increasingly concerned" about the Northern Powerhouse Rail (NPR) as a whole.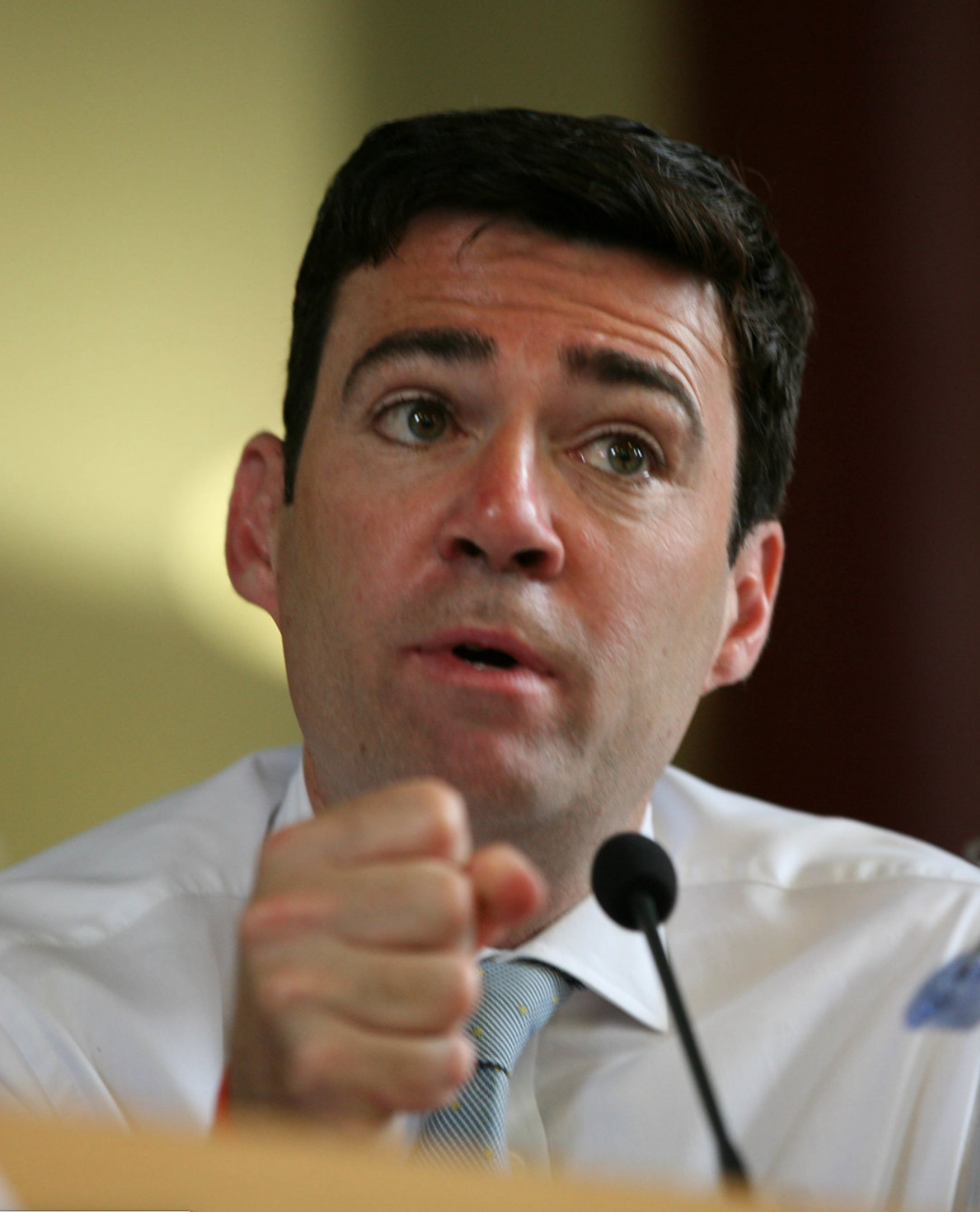 "At this stage, any change to the current plan for HS2 would have massive ramifications, not just for our city-region, but the North and Midlands too," Mr Burnham and Cllr Craig stated in their letter.
"Any cancellation of HS2 to Manchester would effectively be cancelling NPR in its current form too, and we therefore find it deeply disrespectful to our residents and businesses that we have not been offered any opportunity to feed our views into this process nor have we received any information about what is being considered.
"We are completely in the dark and that simply isn't right given how profoundly important this is for our part of the country."
Mr Burnham and Cllr Craig conceded that whilst it is "reasonable" for any Government to want to ensure HS2 "delivers value for money", and that prices do not "escalate out of control", they do not believe the north should "have to pay for the Government's mismanagement" of the HS2 budget.
"Our purpose in writing, first and foremost, is to ask you for the courtesy of a meeting before any final decision is taken," the pair continued in their letter to Mr Sunak.
"We believe we are owed that at the very least.
"If you were to agree to that, we would convey to you, in the strongest possible terms, that HS2 should not be scrapped as we believe the north of England needs new North-South and East-West rail infrastructure, and should not be forced to choose between them in the same way that London hasn't been forced such a choice.
"However, if you are adamant on making changes to the scheme, we could be open to a discussion about prioritising the Northern section of the line, between Manchester Airport and Manchester Piccadilly, so that it enables NPR to be built first.
"This would be conditional on two things – NPR being built in full, with an underground station at Manchester Piccadilly and a new line via Bradford, and a clear commitment that HS2 to Manchester is not being scrapped but re-phased and the protections left in place.
Read more:
"We believe this is a reasonable proposal to put to you given the circumstances we find ourselves in.
"If you refuse to accept any of what we are saying, we believe that people here will conclude that your promises to level up the North, on which this Government was elected, are utterly meaningless."
Featured Image – HS2