News
The top 5 bottomless brunch offers in Manchester have been revealed
Bottomless brunch is no joke - and Manchester has some seriously strong contenders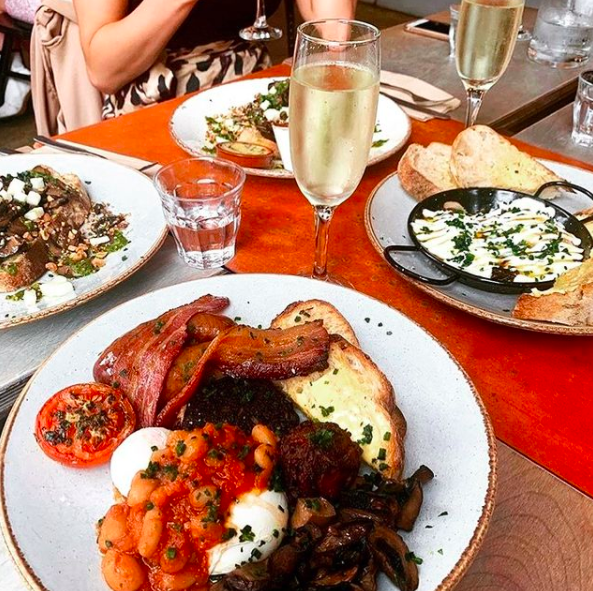 Do you even brunch, bro?
A new study has ranked the top bottomless brunch offers in the city, taking into account factors like the number of 5* reviews, price and outdoor seating availability.
All very important, we'll admit, but if your attitude to bottomless brunch is anything like that of our friends then you'll appreciate there's still a lot more to be considered. After all, bottomless brunch is a marathon – not a sprint.
It's all got to be assessed tactically, which is why it's important to take details like how long you can drink and how many drinks and dishes are on the bottomless brunch menu into account, alongside the most important question of all – 'is it truly bottomless?'
Looking to find the most highly rated independent brunch locations, The Bottle Club has covered all of these points and more in its assessment. Suffice to say, we're pretty impressed with their commitment to the cause.
Fress
Northern Quarter
Coming in at the top of the list is Fress, Northern Quarter's gilded bar and brasserie cafe. It's rarely seen without a line outside before 2pm thanks to the popularity of its brunch offering, whether customers are going bottomless or not. The way it works here is pretty simple, with one menu and the option to upgrade to bottomless house wine, beer, mimosas or prosecco for an additional £15.
Impossible
Peter Street
Whimsical night spot Impossible is just as impressive in the day time. Boasting one of the best bottomless booze selections in the city, £30 gets you unlimited drinks from a list of over 20 different options, plus a main dish and side. There are no eggs to be found here – instead, think mini burger trios, mini wrap trios, katsu fries, salt and pepper fries and togarashi tortilla.
Peaky Blinders
Peter Street
As the name kind of gives away, this is not just any bar. It's a Peaky Blinders-themed bar, complete with hunky Cillian Murphy lookalikes in waistcoats and flat caps. Mother, may I? For £30 a head, you can enjoy as many cocktails, prosecco, own-brand gin, pale ale or draught lager as you like in 90 minutes whilst picking from a 'birdcage' of meat or veggie treats. Available to book from 17th May.
Elnecot
Ancoats
Of all the brunching spots on this list, Elnecot is a must for any self-professed foodies. Situated in the trendy independent neighbourhood of Ancoats, this locals bar and kitchen proves especially popular on weekends. Similar to Fress, there's no dedicated bottomless menu here – instead, simply pay an additional £25 for 2 hours of unlimited access to breakfast martinis, aqua di Valencia, earl greyhounds (Gin, Earl grey tea and grapefruit), bloody marys and beer.
The Pen and Pencil
Northern Quarter
Inspired by New York's famous mid-20th century 'Steak Row' bar of the same name, The Pen and Pencil sits right on the edge of Manchester's Northern Quarter close to Piccadilly station. The only place on this list to feature bottomless food as well as drink, menu options include brunch staples like avocado and feta on toast, steak and eggs, a variety of poached eggs and big stacks of fluffy American pancakes. Hosted on the last Saturday of the month, go all-in for £40.