News
Tower on stilts proposed for Manchester city centre – but people worry it will 'squash' historic pub
A 26-storey tower built on stilts has been proposed for Manchester city centre. If it goes ahead, it will tower over the historic Briton's Protection pub.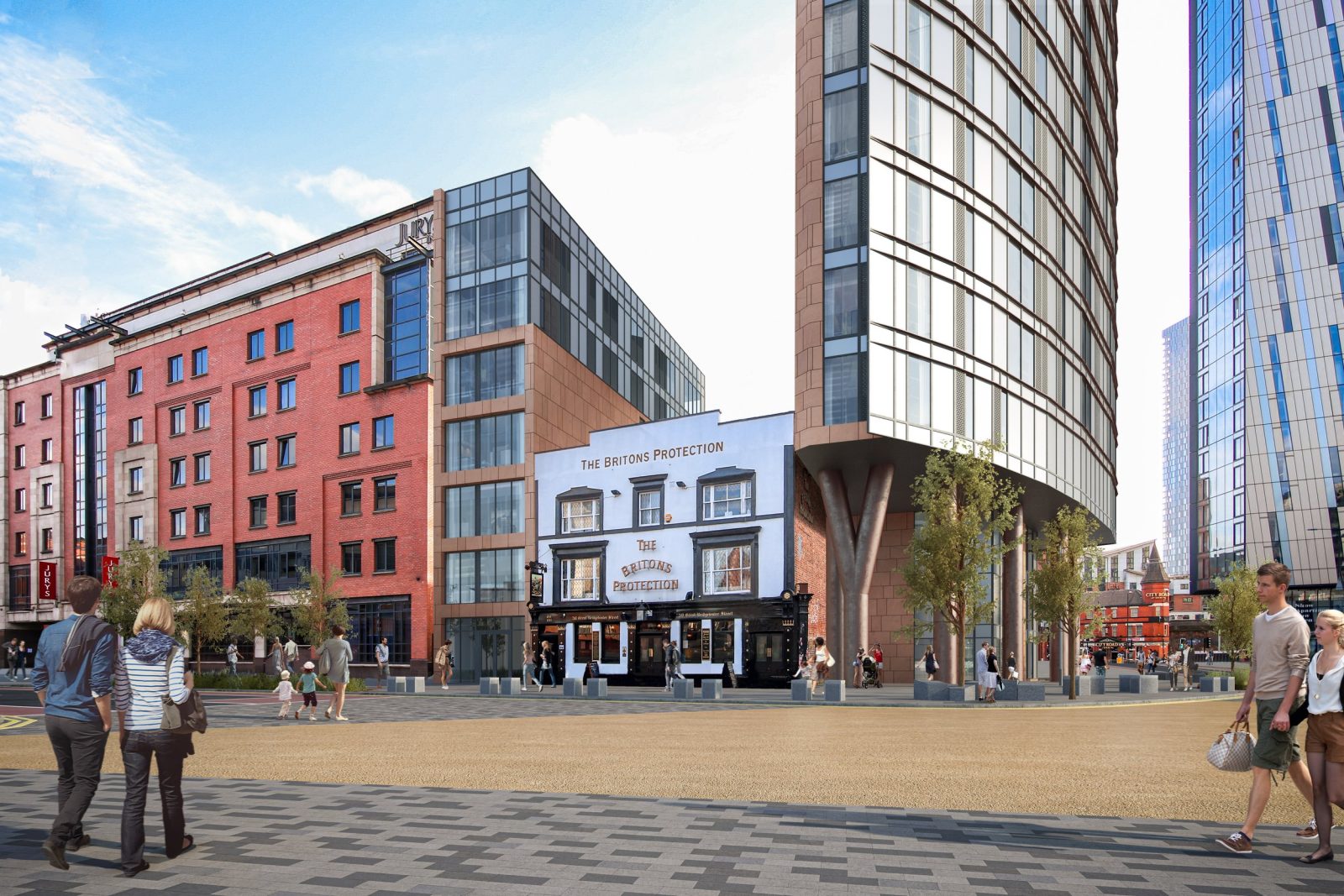 A new 26-storey tower built on stilts has been proposed in Manchester city centre, on a small plot of land next to the Briton's Protection pub.
The proposed site for the new tower is currently a small car park, with space for around half-a-dozen cars.
If the build goes ahead, Apex Tower will deliver 72 apartments on the corner of Albion Street and Great Bridgewater Street.
It's very early days yet – property development company Arrowsmith is seeking feedback from members of the local community before submitting any planning applications.
But CGIs of the tower have been released, revealing that the majority of the 26-storey tower will be positioned on stilts, towering over the Briton's Protection building, which dates back to the early 1800s.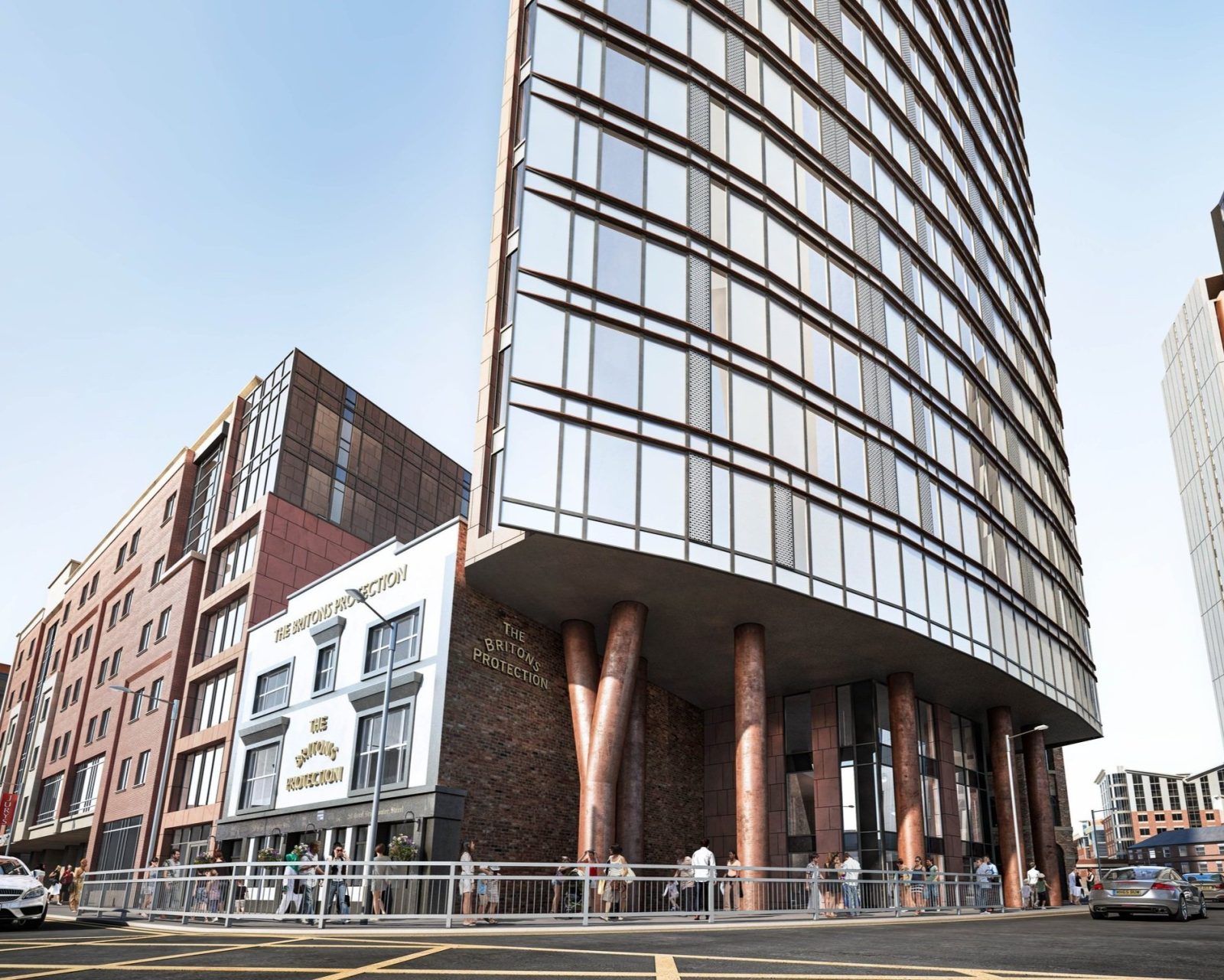 The plans also include a smaller building sandwiched between the pub and the Jury's Inn Hotel.
Arrowsmith says it would take a 'sensitive' approach to preserving the Grade II-listed pub and its beer garden.
A quote on their site states: "To respect and allow the existing Briton's protection to be seen as a stand alone building, the taller building is cut back over three storeys, so the pub is seen in its own right.
"At the upper levels the building will overhang and create newly enhanced public realm, supported by columns."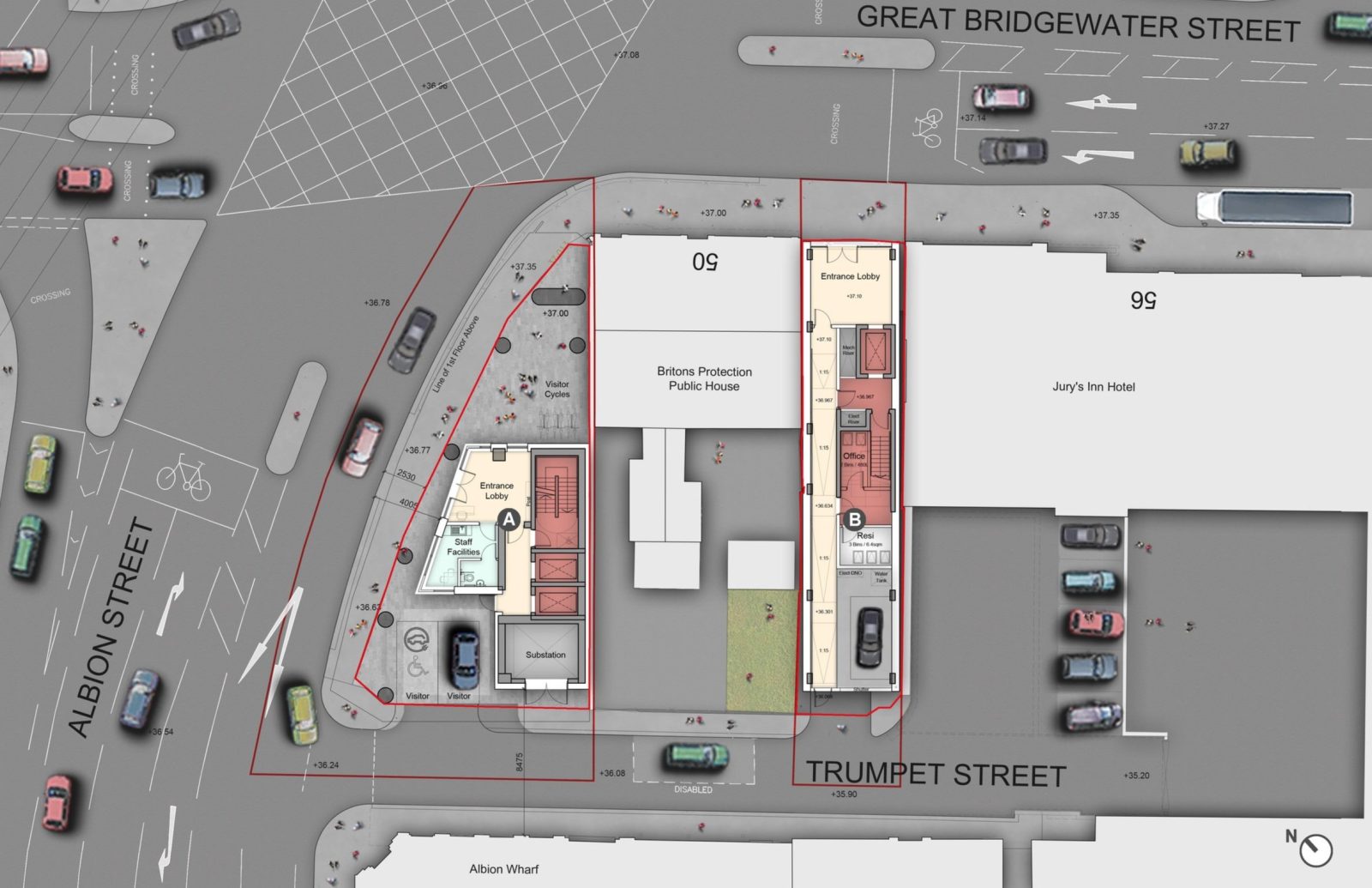 It continued: "The Apex Tower proposals will enhance, rather than impact, the pub."
Sharing a Place North West article about Apex Tower, one person wrote on Twitter: "The poor Britons Protection pub. Looks like it's about to get squashed."
The Manchester Central branch of CAMRA wrote: "This proposal is absolutely horrendous! We all need to raise concerns about it. Manchester already has far too many high rise, empty buildings we do not need any more."
Read more: An Italian Christmas market with tipis and a fire pit is opening in Manchester
The Guardian's North of England editor Helen Pidd said: "I've seen some awful buildings chucked up in Manchester over the last decade but allowing this monstrosity to overshadow the Briton's Protection would rank among one of the greatest crimes against architecture and civic history (RIP the sunny beer garden)."
On Reddit, one person said: "Shocking that are squeezing a flat into what's essentially a wide piece of pavement."
The full proposals are now online at albion-st-consultation.co.uk, with a feedback form open and a public drop-in session planned for November 25.
Featured image: Arrowsmith