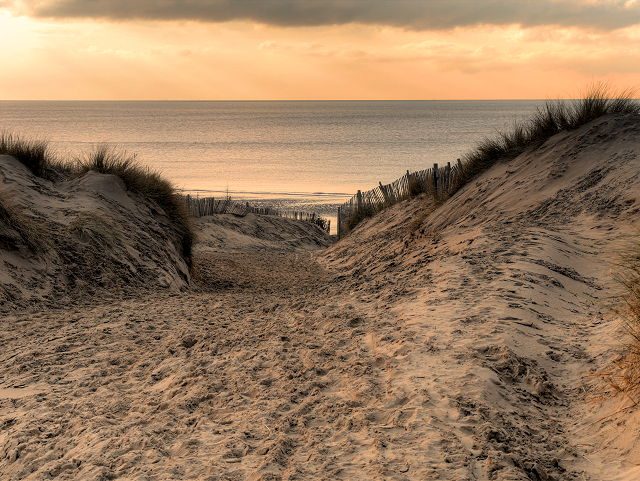 Police have criticised the "reckless and irresponsible" behaviour of travellers after more than 100 cars visited Formby Beach over the weekend.
Merseyside Police issued 20 Fixed Penalty Notices at the seaside on Saturday (February 28) – distributing around £4,000 in fines for lockdown breaches.
People from Manchester and Stockport had attempted to visit the area to take advantage of the good weekend weather, but police have emphasised that nobody should be leaving their local area at this time.
After officers cleared the crowds at Formby Beach, Community Policing Superintendent Graeme Robson said that the situation had been "totally unacceptable" and showed "a complete disregard for the government guidance, which is in place to protect not only ourselves but others around us."
The Superintended added: "Individuals from as far as Leeds, Manchester and Stockport were found to have made the trip to Formby today, which is quite frankly astounding.
"Now more than ever people should be taking heed of the advice, so that infection rates can continue to drop, and we can meet the criteria necessary for easing lockdown in the upcoming weeks and months."
Police have vowed to continue to 'take enforcement action' where people refuse to follow restrictions.
"Current guidance states that people must only travel for essential reasons, and you must remain local," said Mr Robson.
 
"We will continue to have increased patrols in the area over the upcoming weeks and I would strongly advise people to check ahead before travelling to popular destinations to ensure they can socially distance while there, and to avoid it completely if it's not within your local area."