News
Trespassers 'urinate and vomit' on Manchester Arena memorial
Witnesses have reported trespassers breaking onto the site of the Manchester Arena memorial over the weekend, leaving the families of those killed in the atrocity 'devastated'.
People were seen 'vomiting and urinating' on The Glade of Light garden, which is still under construction.
The incident over the weekend was witnessed by the families of those who died in the atrocity at the Manchester Arena back in 2017.
They reported people dragging the fences away to walk through the memorial garden, with some walking across the concrete halo centrepiece bearing the names of the victims.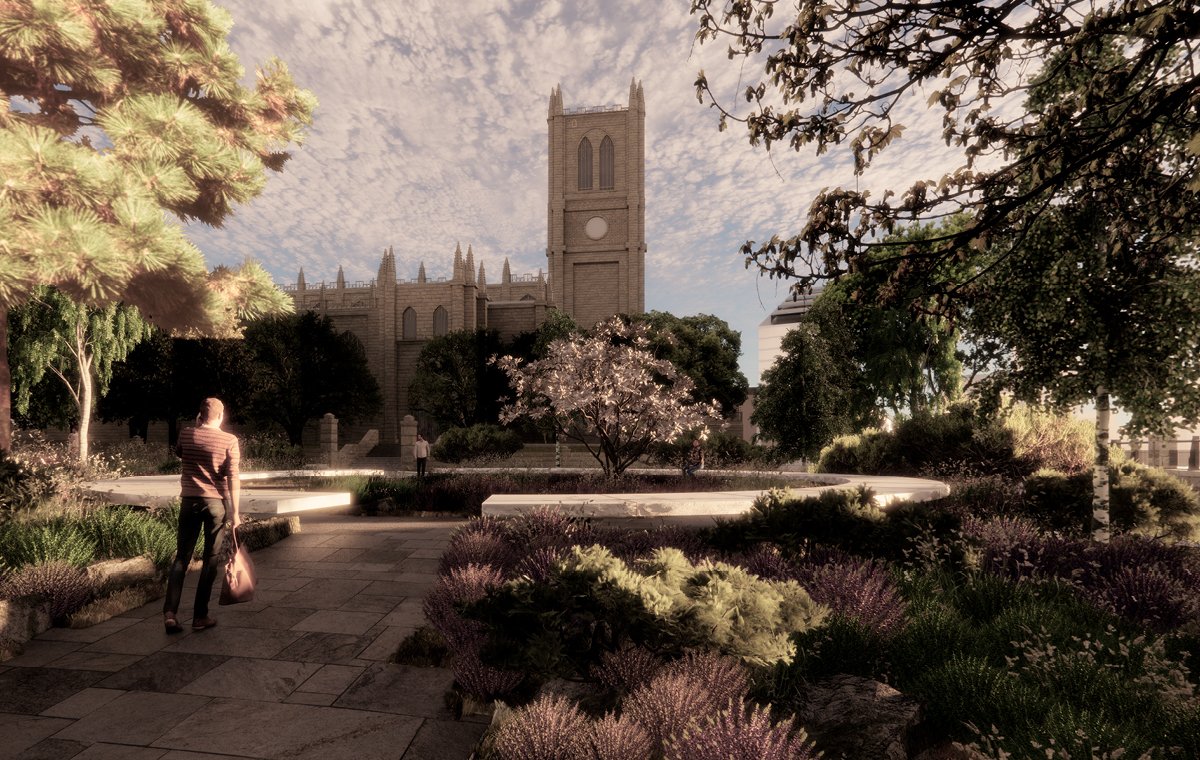 Caroline Curry, whose son Liam was killed in the terrorist incident along with his girlfriend Chloe Rutherford, tweeted: "@ManCityCouncil arrived earlier and found the fencing around the glade has been moved and people walking thru & round the glade.
"I've witnessed urinating, vomiting, attempted theft, drug use and finally a drunk who claims to be/have been in the army walk across the halo.
"When asked to get down his response "I don't give a fuck what it is" so my question is, Where is the RESPECT we were told to expect from the people of Manchester?
"Certainly none of that tonight!! And clearly they can't read either!!
"I can't wait til the day I never have to come back to this place!! The only place I know where waccie baccie is a constant smell in the air!! Feeling totally devastated by it all"
Claire Brewster's sister Kelly Brewster was another victim of the Manchester Arena attack.
She posted yesterday: "Devastated to arrive in Manchester tonight & see people moving the fences to walk through the memorial @ManCityCouncil thought it wasn't opening until next year? Tried putting the fence back ourselves and people are just dragging it out of the way!"
Figen Murray, mother of Martyn Hett, said: "Not sure what can be done about human beings who clearly have not been brought up with decency & respect for others! Shame on them! Upset about you being quite rightly distressed witnessing all that!!"
Read more: Debenhams is back on Manchester's high street six months after company's collapse
Councillor Pat Karney told the BBC that Manchester City Council would be investigating 'as a matter of urgency'.
He said: "The whole area is covered by CCTV and if footage shows it was due to the deliberate actions of mindless thugs, rather than a problem with the fencing itself, we will pass this information on to the police.
"We utterly condemn this mindless and disrespectful behaviour and will not hesitate to take action against those involved."
Featured image: Manchester City Council