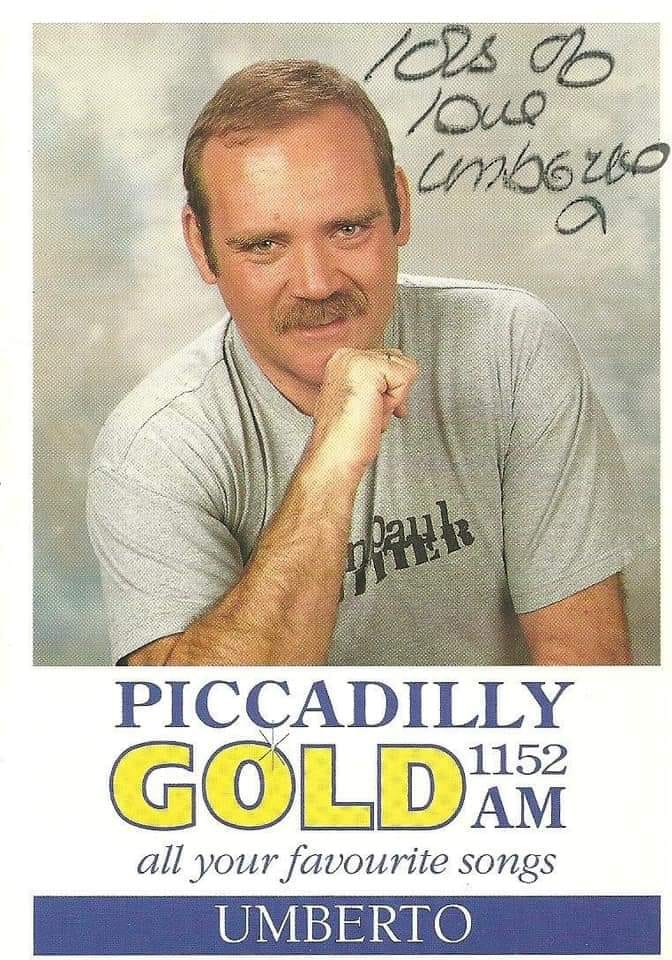 Beloved local broadcaster Umberto has sadly passed away, it has been revealed this morning.
News of his death surfaced on social media on Wednesday (23 December), with tributes pouring in to mourn the popular radio host.
Umberto was well known in Manchester for his work with fellow presenter Dave Ward.
The duo were a much-loved double act on Piccadilly 1152 during the '90s – hosting the weekend breakfast show together for over four years.
Listeners have remembered Umberto as doing 'real radio', with the man himself being described as 'funny', 'entertaining' and 'lovely'.
One fan summarised him as 'a Manc legend'.
"Umberto was a part of Manchester life back in the day," read one tribute.
"Always seemed such a caring and compassionate man."