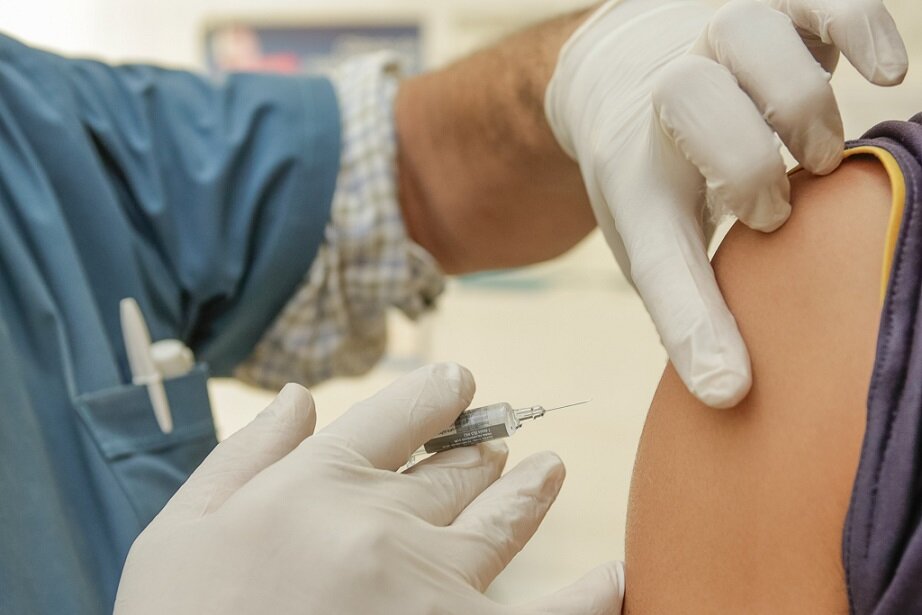 A new study has claimed that Britain will need to vaccinate as many as two million people per week in order to avoid a third wave of COVID-19 infections.
Reuters shared the findings of the study – conducted by the London School of Hygiene and Tropical Medicine (LSHTM) – which deduced that mass spread could be curbed by placing the whole of England in Tier 4, closing schools, and accelerating the vaccination programme.
The study claimed this was 'only scenario' they considered that would reduce 'peak ICU burden' below first wave levels.
A new variant of COVID-19 has contributed to a substantial rise in infection rates over the past few weeks – with the UK recording more than 41,000 cases on Monday (December 29).
Health Secretary Matt Hancock, however, has said the arrival of vaccine means there is "hope for 2021".
600,000 people in Britain have received the the first dose of the Pfizer-BioNTech COVID-19 vaccine since it was first rolled out at the start of December.
Health workers, care staff and over-80s are top of the priority list for the vaccine – which requires two jabs 21 days apart.
Another vaccine from Oxford-AstraZeneca COVID-19 is also expected to be distributed next year – possibly as early as January 4.