News
UK landmarks light up blue in memory of Captain Tom
His death prompted heartfelt tributes to pour in from right around the world.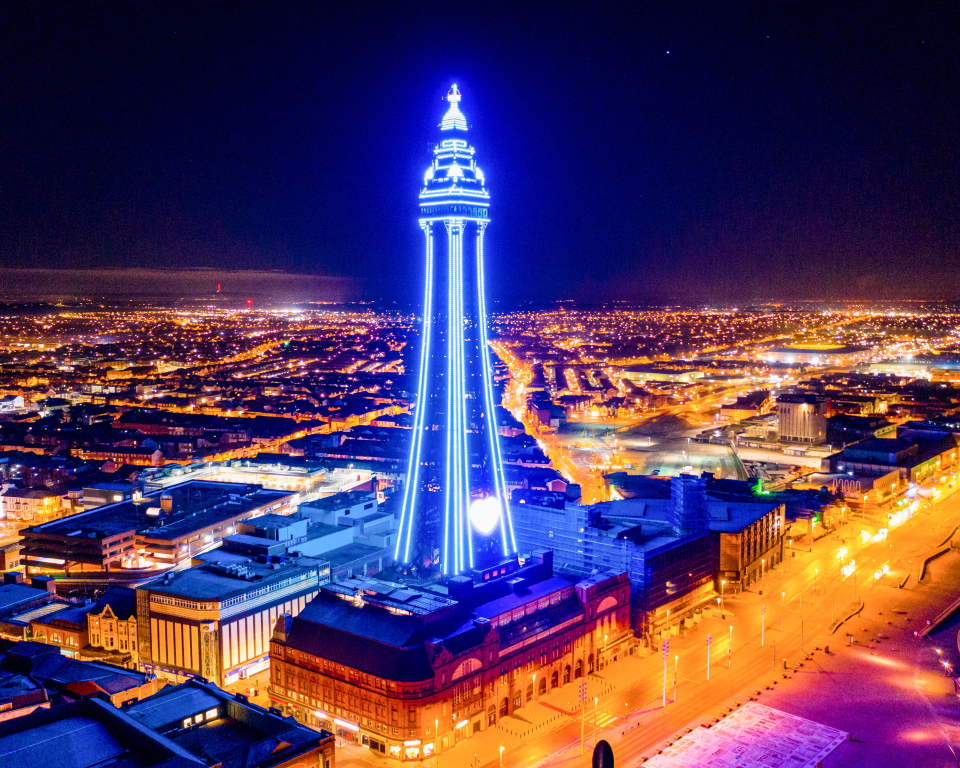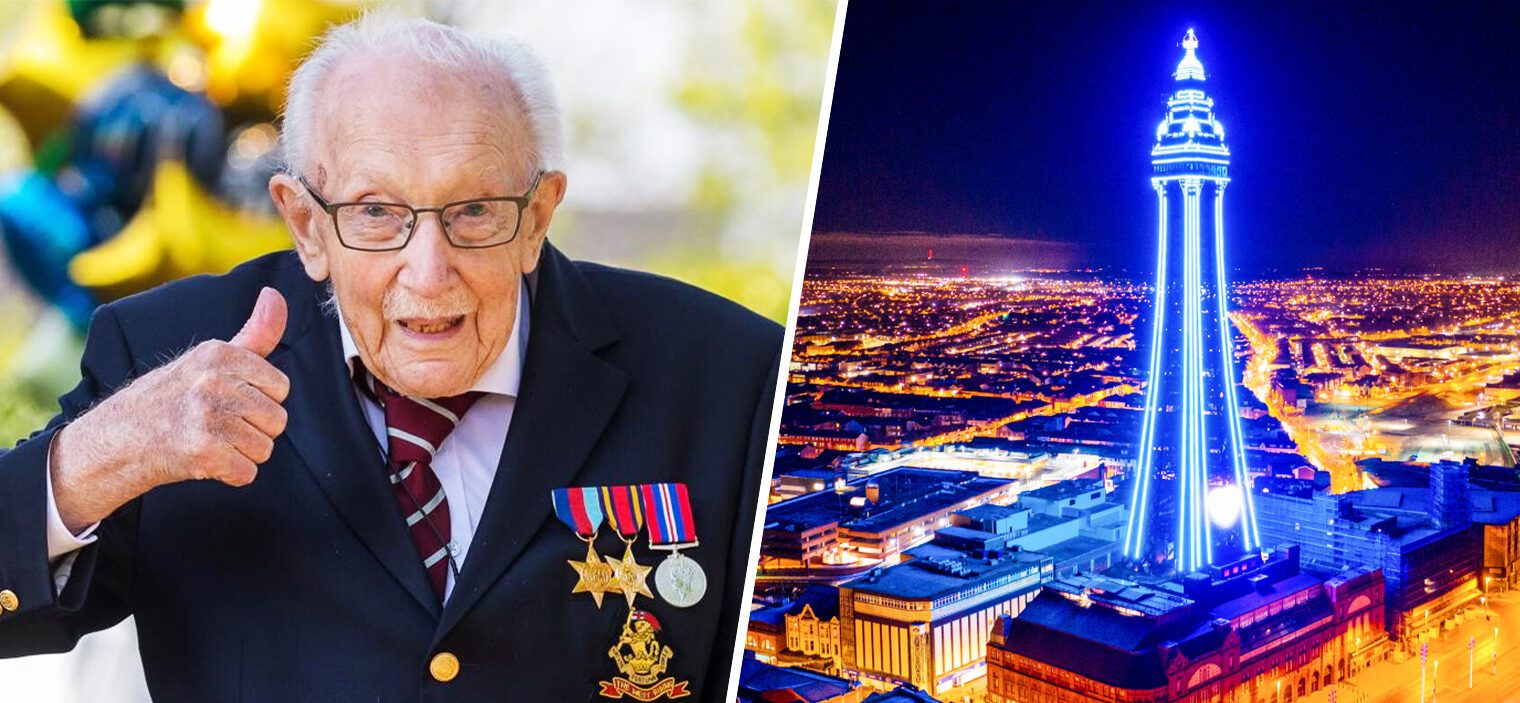 Blackpool Tower was among the famous landmarks across the country that lit up blue in tribute to Captain Sir Tom Moore last night.
Other notable landmarks choosing to pay their respects by beaming a coloured lights far and wide included the London Eye and Wembley Stadium, along with a tribute broadcast on billboards at Piccadilly Circus, and a number of local tributes observed by town halls and central buildings throughout the UK.
Union flags were also seen to have been flown at half mast at several locations across the country, including No.10 Downing Street.
The touching tributes came after it was announced that Captain Tom sadly passed away yesterday.
It had been confirmed last Sunday that Captain Tom was receiving treatment for pneumonia after testing positive for coronavirus (COVID-19), and had been admitted to Bedford Hospital for "help with his breathing", where he later died two days after admission.
He was 100 years old.
In a statement released yesterday, his daughters Hannah Ingram-Moore and Lucy Teixeira, said: "We are so grateful that we were with him during the last hours of his life – Hannah, Benjie and Georgia by his bedside and Lucy on FaceTime.
"We spent hours chatting to him, reminiscing about our childhood and our wonderful mother [and] we shared laughter and tears together."
They added: "Whilst he'd been in so many hearts for just a short time, he was an incredible father and grandfather, and he will stay alive in our hearts forever."
The World War II veteran truly captured the hearts of the nation in April 2020 after he raised over £32 million for NHS Charities Together by walking 100 laps his garden before becoming a centenarian, which he completed with a guard of honour.
After first receiving a title of honorary colonel, Sir Tom was then knighted by the Queen during a unique open-air ceremony at Windsor Castle in July last year.
His official title then became Captain Sir Thomas Moore under Ministry of Defence protocol.
The impact his achievements left on the UK were also demonstrated through a documentary on his life being commissioned by ITV, the release of a book, a number one single with Michael Ball, and even the honour of a Pride of Britain Award for his fundraising efforts.
His family said the last year of his life was "nothing short of remarkable", and that he had "experienced things he'd only ever dreamed of".
Several notable charities and organisations have vowed that his legacy will live on "for years and years".
Ellie Orton – Chief Executive of NHS Charities Together – said Captain Tom "lifted the spirits of an entire nation" and demonstrated that "you're never too old, you're never too anything to care for people and to make a difference".
The Captain Tom Foundation – which was set up to support causes close to Sir Tom's heart – said its work would "aspire to ensure Tom's message of hope becomes an enduring legacy".
"Whilst we mourn his loss, we celebrate his life and will be forever grateful for his optimistic philosophy and wonderful spirit," a statement said.
"Thank you Captain Sir Tom.
"Because of you tomorrow will be a good day for so many more."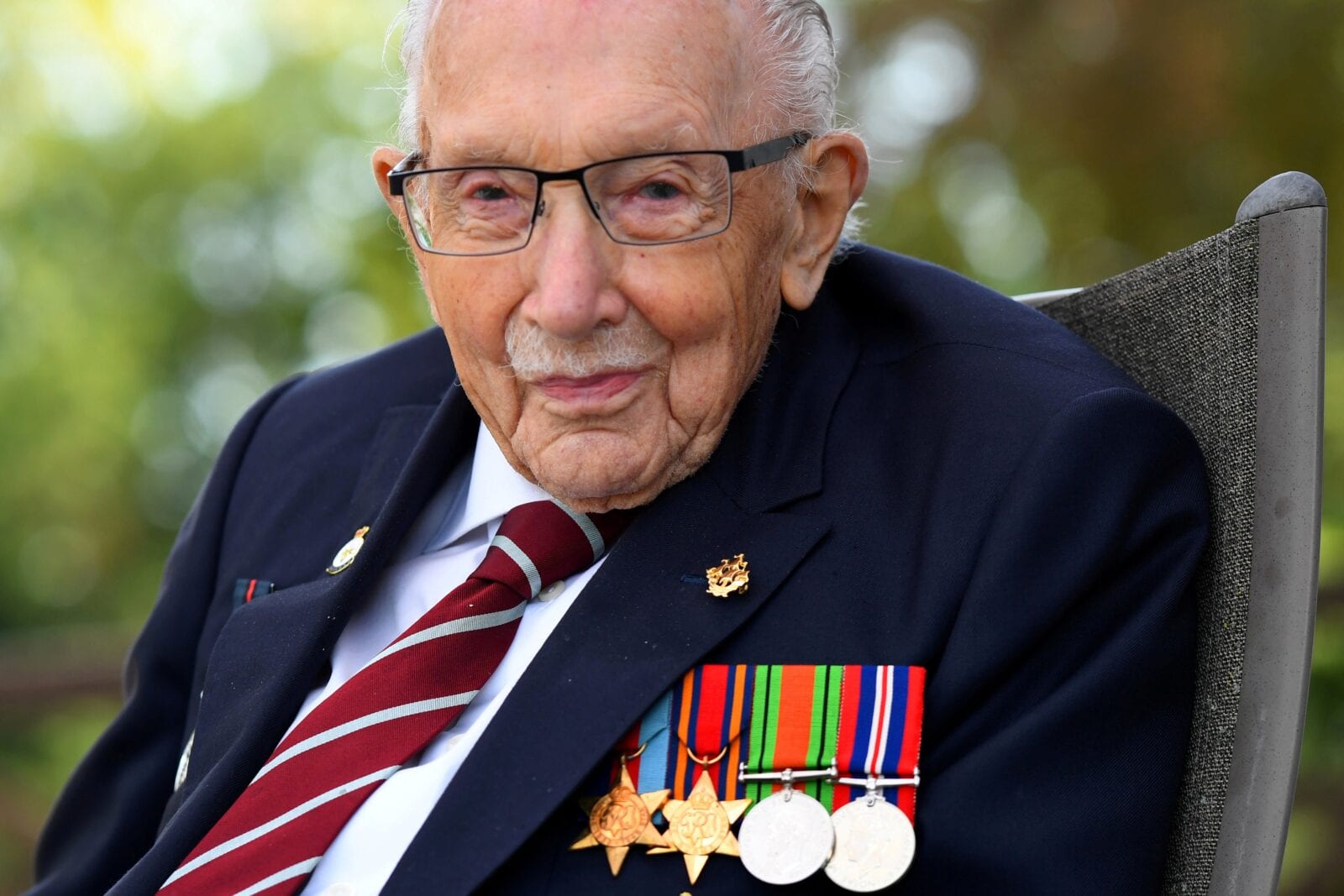 His death prompted heartfelt messages and tributes to pour in from right around the world.
Prime Minister Boris Johnson described the veteran as "not just a national inspiration, but a beacon of hope for the world".
Buckingham Palace said the Queen would be sending a private message of condolence to Sir Tom's family, adding: "Her thoughts, and those of the royal family, are with them, recognising the inspiration he provided for the whole nation and others across the world."
The White House also joined the tributes by saying the US joined the UK "in honouring the memory of Captain Sir Tom Moore, who inspired millions through his life and his actions".
Here in Greater Manchester, tributes to Captain Tom were payed on social media yesterday by numerous notable local figures and leaders, local councils, charities and organisations, sports teams, and civilians alike.
His memory will live on.