News
UK's highest outdoor swimming pool proposed for top of Bronte moors
Plans for the year-round, chemical-free outdoor pool also include a sauna for hardy winter swimmers and guest eco lodge.
Plans for the UK's highest outdoor swimming pool are being drawn up to be built on top of moorland an hour and a half drive from Manchester.
The pool would sit at 378 metres (1,240ft) above sea level – making it the highest lido in the country.
Completely chemical-free, it would be open all year round and also feature a poolside sauna for hardy winter swimmers to warm up in when temperatures in the lido hit zero.
During lockdown, outdoor swimming saw a huge boon as people looked for different ways to enjoy the outdoors amidst tough restrictions on personal freedoms and indoor mixing between households.
Many took to wild swimming for the first time and fell in love, spawning a large number of outdoor swimming groups and online networks designed to connect adventurers with the best sites.
Now, it has emerged that a keen swimmer has been drawing up plans to build the UK's highest altitude lido on the top of moorland in West Yorkshire, reports The Hoot.
Whilst planning is still in the early stages, current suggestions for the location of the new lido include Oxenhope, a small village close to Haworth that was once home to the famous Bronte sisters.
According to reports, the team behind the project has their sights set on a 7-acre site near Thornton Moor reservoir that was formerly used as a water treatment plant.
Read more: Manchester MP 'breaks Boris Johnson' after grilling PM on passport wait times
Described as "an accessible, safe, natural outdoor swimming destination for everyone", the lido would make history as one of the first naturally-filtered public swimming pools in the country.
The pool, if built, would remain open all year round, with a poolside sauna on hand for hardy winter swimmers to warm up in when temperatures hit zero.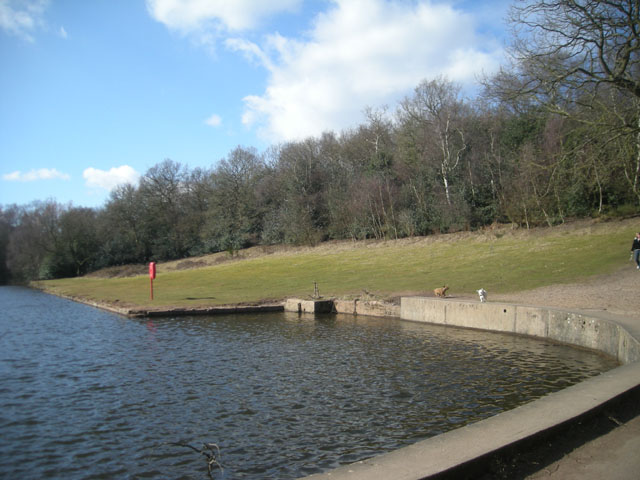 Current plans also include an eco-lodge, allowing visitors to stay and make a holiday out of their visit to the lido.
Caroline Kindy, the brains behind the project, said on its website: "The Yorkshire Swim Works was conceived during a lockdown quest to find amazing and safe places to swim outdoors. The idea was shared with a group of expansive thinkers and has grown into a project with real potential".
She continues: "The Yorkshire Swim Works is a new, ambitious and exciting project. The ultimate aim is to offer an all-year-round opportunity for people to connect with nature in a wonderful place to swim outdoors, take a soothing sauna, and stay in a contemporary eco-lodge."
The project has recently received a grant from Bradford Council, home to the city of culture 2025, to explore the viability of the project.
Read more: Man claims people over a certain age 'ruin the vibe' at festivals – and people are quite upset
Sarah Ferriby, Bradford council's lead for healthy people and places, said: "We are thrilled to support the Yorkshire Swimming Works. Bradford is a district that is two-thirds rural with some of the most stunning countryside in the UK, from Ilkley Moor to Brontë country in Haworth. A project like this is perfect for Bradford right now and has the potential to become another unique attraction for our diverse district."
Feature image – Commons Wikimedia