News
University of Bolton Stadium 'reviewing plans' after Pink concert-goers report being stuck in the car park for HOURS
Fans were in the car park until the early hours.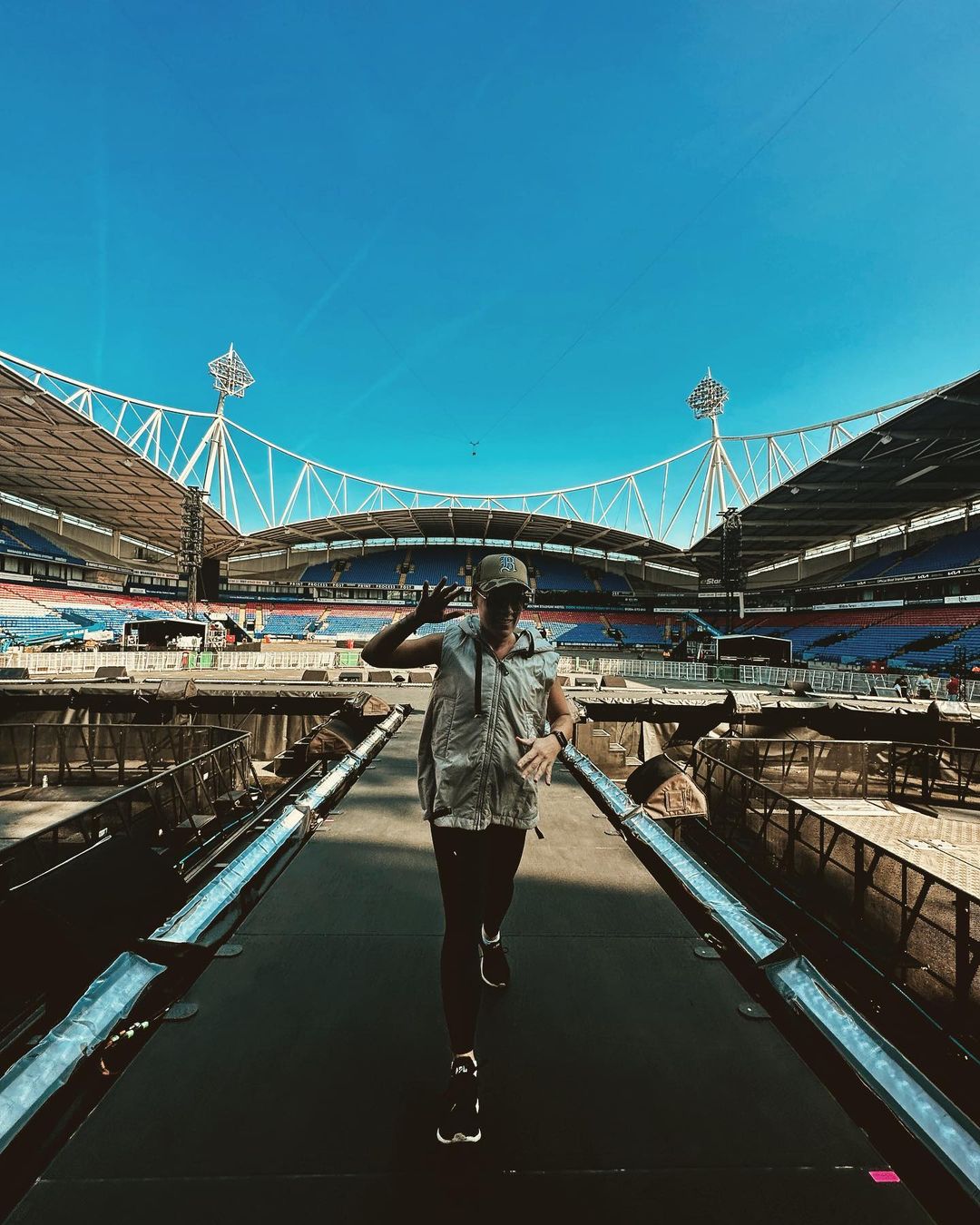 The University of Bolton Stadium is going to be 'reviewing the traffic management plan' before Pink's second show this evening, after gig-goers for her opening concert reported being stuck in the car park for hours.
Several fans reported still being in the car park into the early hours of this morning following the first of Pink's two gigs at the venue.
One fan reported that their journey home took three hours instead of 40 minutes after being stuck in their car for so long.
Others slammed the 'shambolic traffic management' at the £25-per-vehicle car park, and described the gridlock as 'an absolute joke'.
The University of Bolton Stadium, which will host Pink's second show tonight, assured fans that they were working with the relevant authorities to improve fan experience.
A spokesperson for the Bolton venue said: "Following an incredible opening night of Pink's sensational Summer Carnival Tour 2023, at which we welcomed over 35,000 people to the University of Bolton Stadium, we are aware that some concert-goers experienced traffic and congestion issues when departing the site.
"Working closely with the relevant authorities, we are reviewing the traffic management plan in place ahead of this evening's show, with a view to mitigating these issues and improving the experience for all those visiting the stadium for tonight's second concert."
One concert-goer had posted: "Never coming to a concert at @UoBStadium ever again. Been stuck in the disabled car park £26 for an hour and a half not moving anywhere. The staff and security haven't got a clue what they are doing."
Another wrote: "Anyone travelling to pink tomorrow! Don't drive to the venue! 1.26am and we're still in the car park! @pink was amazing but this is a joke now!"
Someone else said: "Over 2 hours waiting in a grid locked car park at stand still, not good enough. Concert finished at 11 and was still in the car park after 1am, absolute joke!"
One person posted: "@Pink was absolutely AMAZING (as always!) However, @UoBStadium it took me nearly 2.5hrs to get out of the carpark (and there were still lots of cars left in). PLEASE get it right for the 2nd show. For the £25 that I (and everyone paid!) I would have expected a better system."
Someone else tweeted: "Absolutely shambolic traffic management trying to get out!! We were stuck for nearly 2 hours without moving!!!!!"
The travel advice on the University of Bolton Stadium's page points Pink gig-goers to shuttle buses as well as the car parking on site – and warns of delays leaving car parks.
The website states: "Stewards and marshals will be on site to provide any assistance as you arrive and leave the concert car parks.
"We anticipate that it is likely to take up to two hours for all cars to leave the car parks and surrounding area due to traffic.
"We ask that for your assistance and patience as we get everyone out of the car parks, off site and on their way home as quickly and safely as possible."
You can see the latest travel advice if you're seeing Pink in Bolton here.
Read more
Featured image: Instagram, @pink