News
Vegans to protest against the dairy industry outside Costa in Manchester this weekend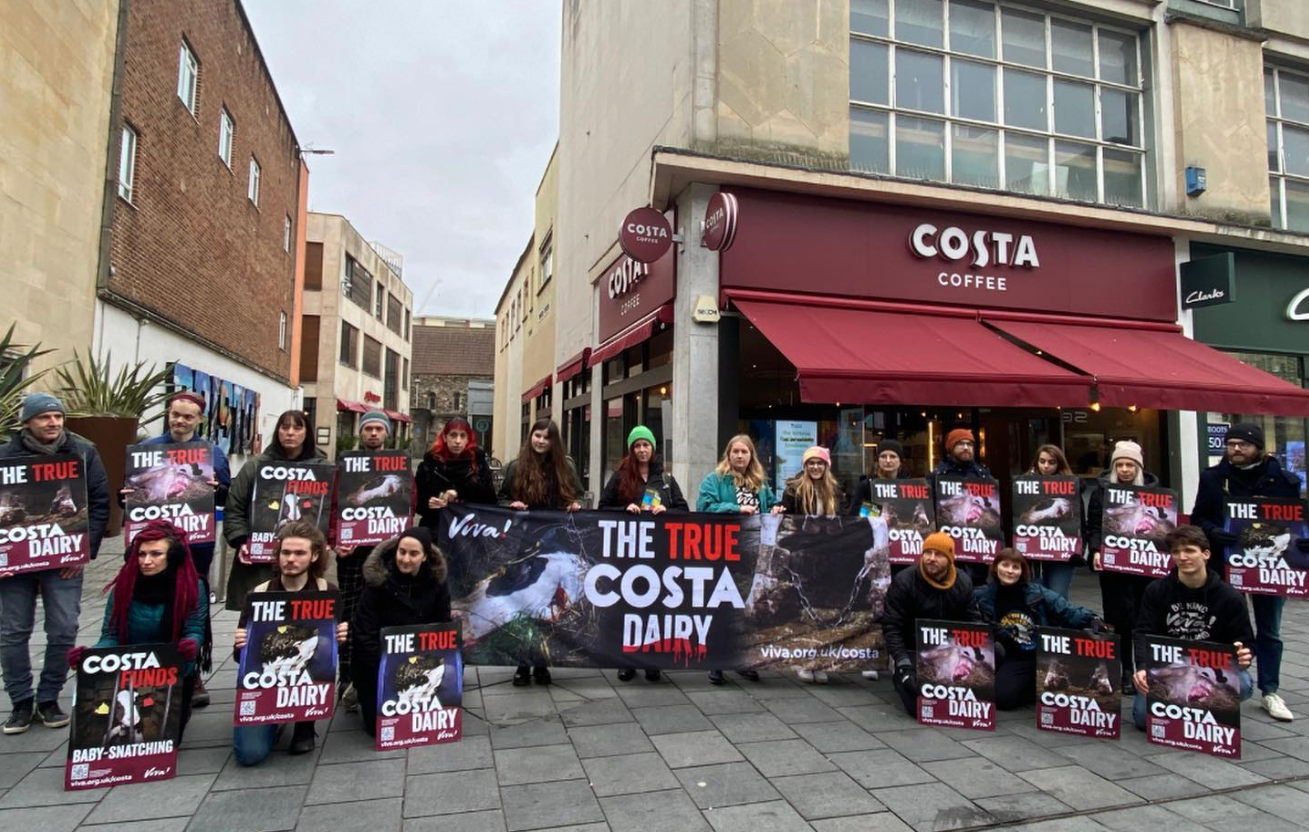 Hundreds of people will be protesting outside their local Costa to take a stand against the dairy industry this weekend.
Organised by one of the UK's leading vegan charities, Viva!, this Saturday is the second of several 'Days of Action' this year, and it'll see activists assemble outside branches of Costas nationwide in an attempt to "educate members of the public about the modern dairy industry".
They'll also be encouraging people to opt for plant-based milk alternatives like oat, soya, or almond, and sharing the benefits of switching to them.
Protests will be taking place in 40 towns and cities across the UK – including here in Manchester.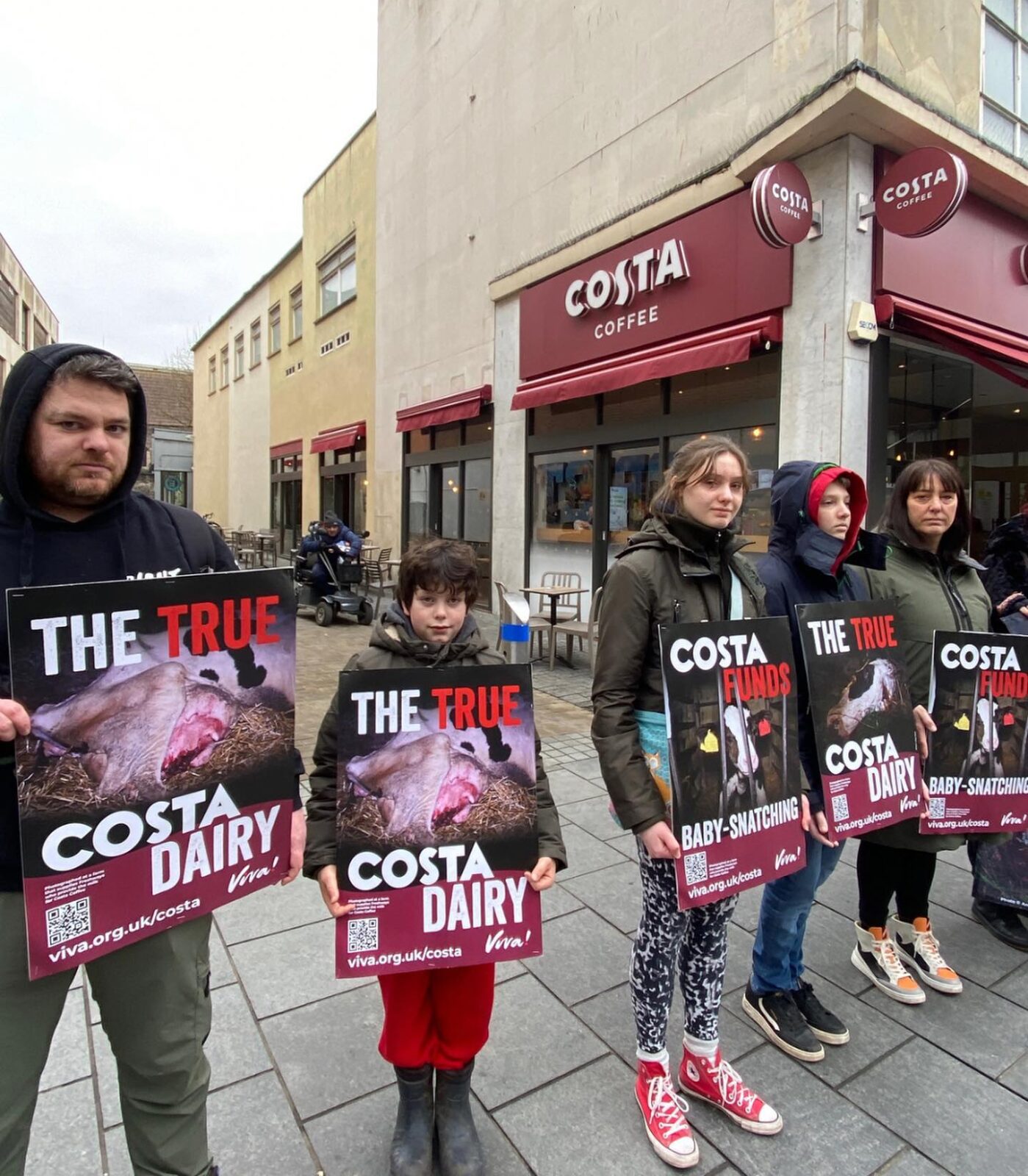 Campaigners will be taking a stand outside Costa on Market Street in Manchester city centre this Saturday 11 March to hand out leaflets, holding placards, and have "friendly open conversations with customers" about why they should consider choosing plant-based alternatives.
Viva! says its 'Days of Action' were set up after the charity conducted a recent undercover investigation into Home Farm – a Red Tractor-approved dairy farm that supplies milk to Freshways, which in turn, supplies milk to Costa Coffee.
The charity says it found cows at Home Farm that were emaciated, lame, and struggling to walk, while others were manhandled, slapped, and shoved, and some were even visibly-injured or in shackles.
But despite the shocking revelations from the investigation, and what Viva! has called a "mountain of evidence indicating breaches of animal welfare laws", Home Farm is continuing to deny any wrongdoing, according to the charity, and Red Tractor claims that Home Farm abides by their standards.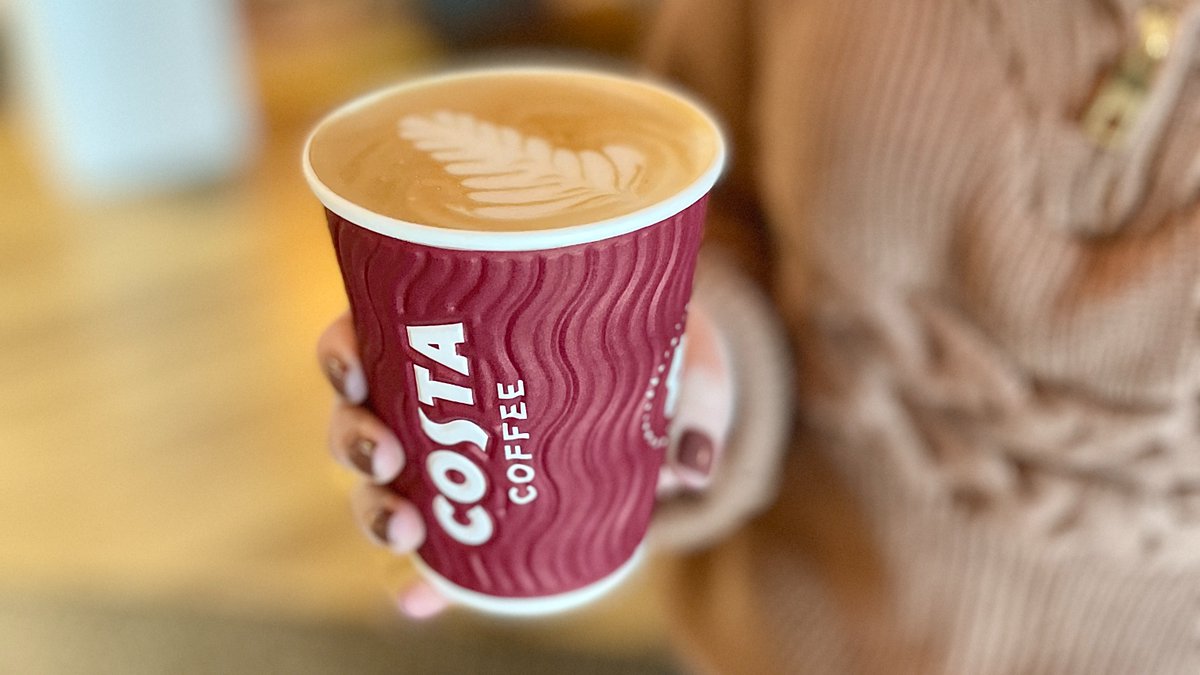 "After seeing first-hand the despicable conditions that these poor cows and calves are being kept in at Home Farm, I knew Viva! had to act," said Viva!'s founder and director Juliet Gellatley ahead of Saturday's protests in Manchester.
"It was heart-rending to see these gentle curious animals being treated so badly.
"So that's why we're taking to the streets to educate people about the dairy industry – one that profits from exploitation and suffering.
"We'll be having judgement-free, positive conversations with Costa Coffee customers, helping them see that dairy alternatives are delicious, and don't involve suffering."
Viva!'s Day of Action in Manchester is taking place outside Costa Market Street on Saturday 11 March from 1pm-4pm.
Read more:
Find out more here.
Featured Image – Viva! Vegan (via Facebook)