Trending
Starbucks is now offering all milk alternatives for free in the UK
Starbucks UK offers five dairy alternatives - oat, soya, almond, coconut, and its exclusive Starbucks Original™ Nut Blend.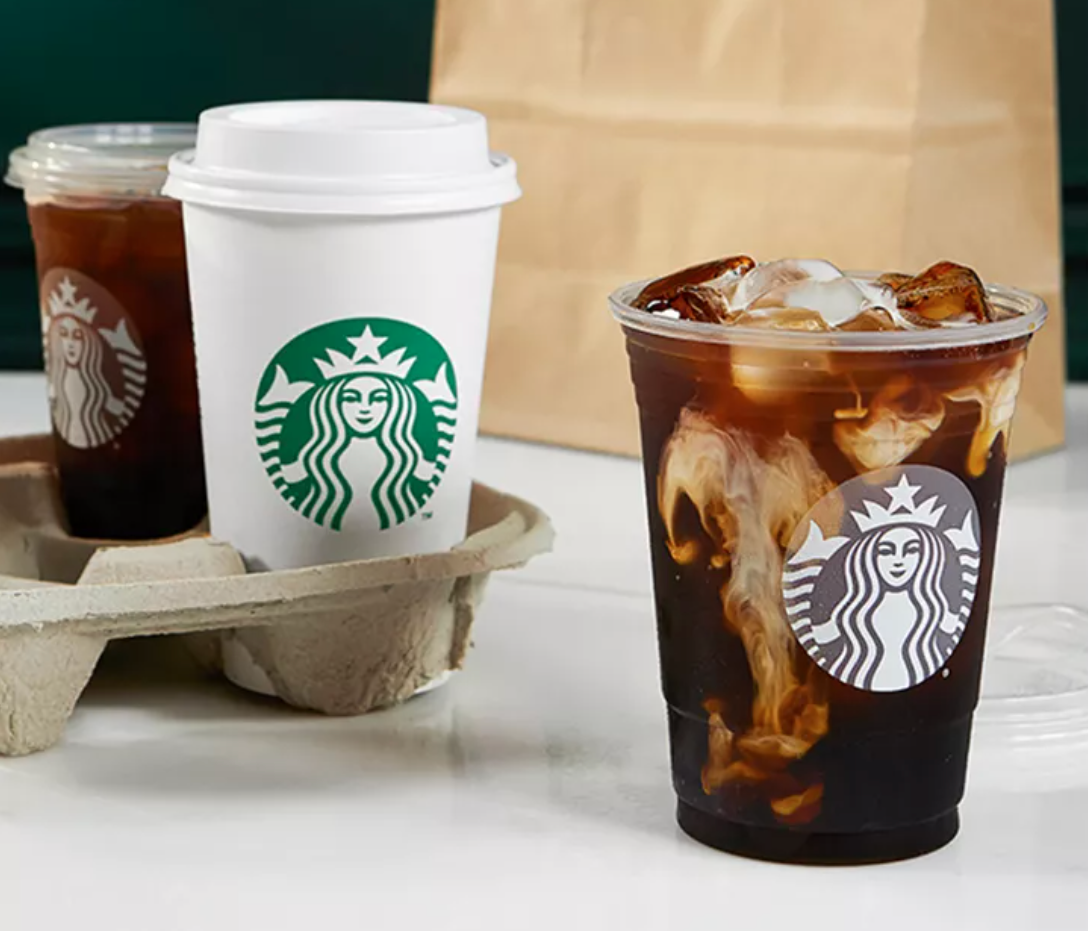 Starbucks has announced that all dairy alternatives are now available at no extra charge at branches right across the UK.
The popular chain is ringing in the new year with a whole host of new menu options, as well as by offering each of its non-dairy choices for free in any drink at any of its 1,020 UK stores for the first time ever.
Starbucks UK serves five dairy alternative options – oat, soya, almond, coconut, and its exclusive Starbucks Original™ Nut Blend, which specially crafted to pair with espresso and deliver "velvety foam with an oh so creamy flavour".
But up until now, the only diary alternative free of charge was soya.
As Starbucks says that customisation of drinks is at its core, this latest menu change will not only provide more opportunities to personalise a drink to how you like it, but also make it even easier for customers to choose whichever dairy alternative or milk they prefer, all year round.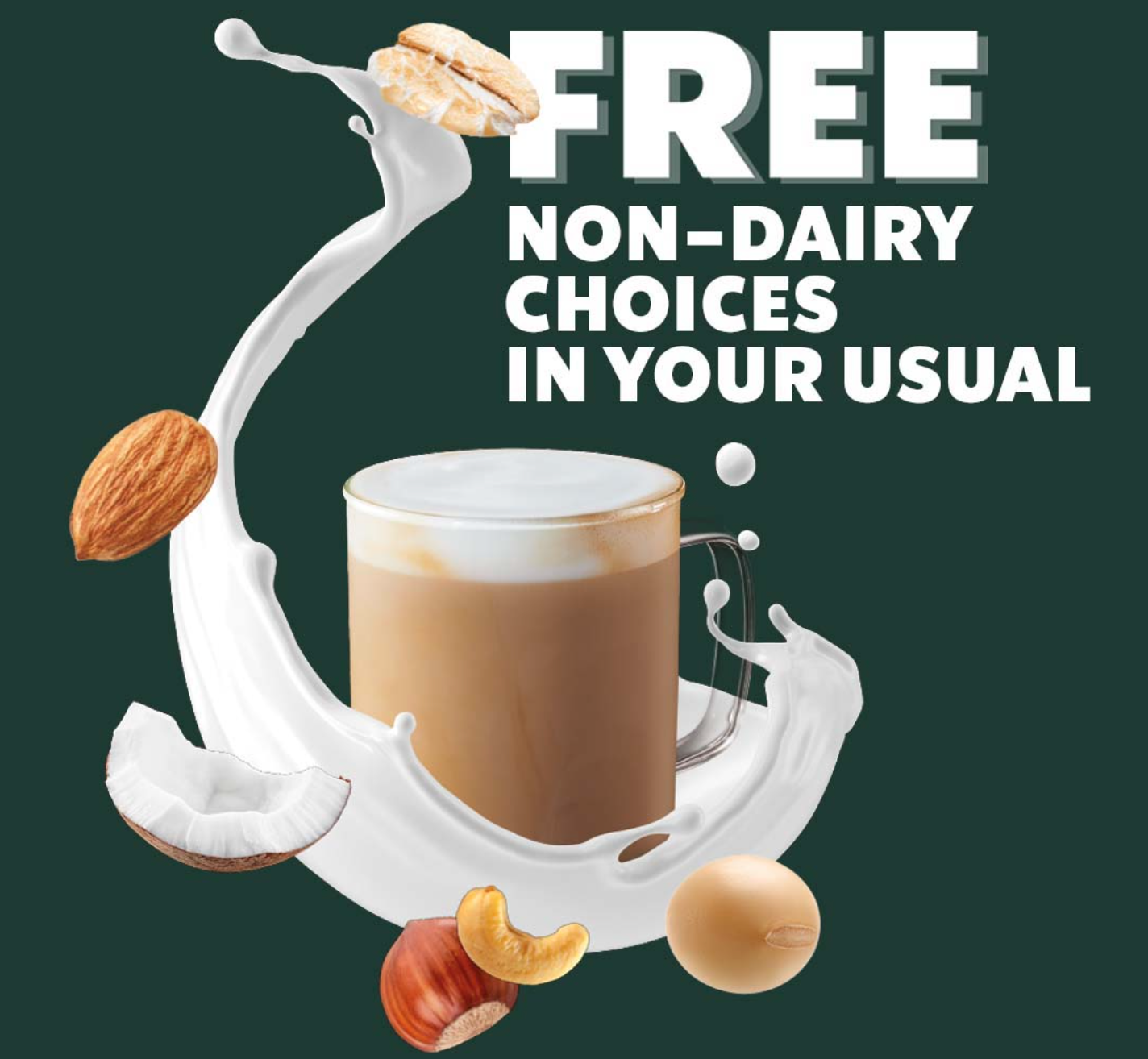 This new change may have arrived just in time for Veganuary, but this isn't the only time that Starbucks has catered for those with dairy allergies / intolerances, or following vegan diets.
Last year, Starbucks introduced a vegan alternative to whipped cream – the Vegan Whipped Topping.
A vegan reformulation of the Pumpkin Spice Latte was introduced in 2019 too.
Alongside the now-free dairy alternative range, Starbucks has launched a brand-new "beverage innovation" that's all about the oat.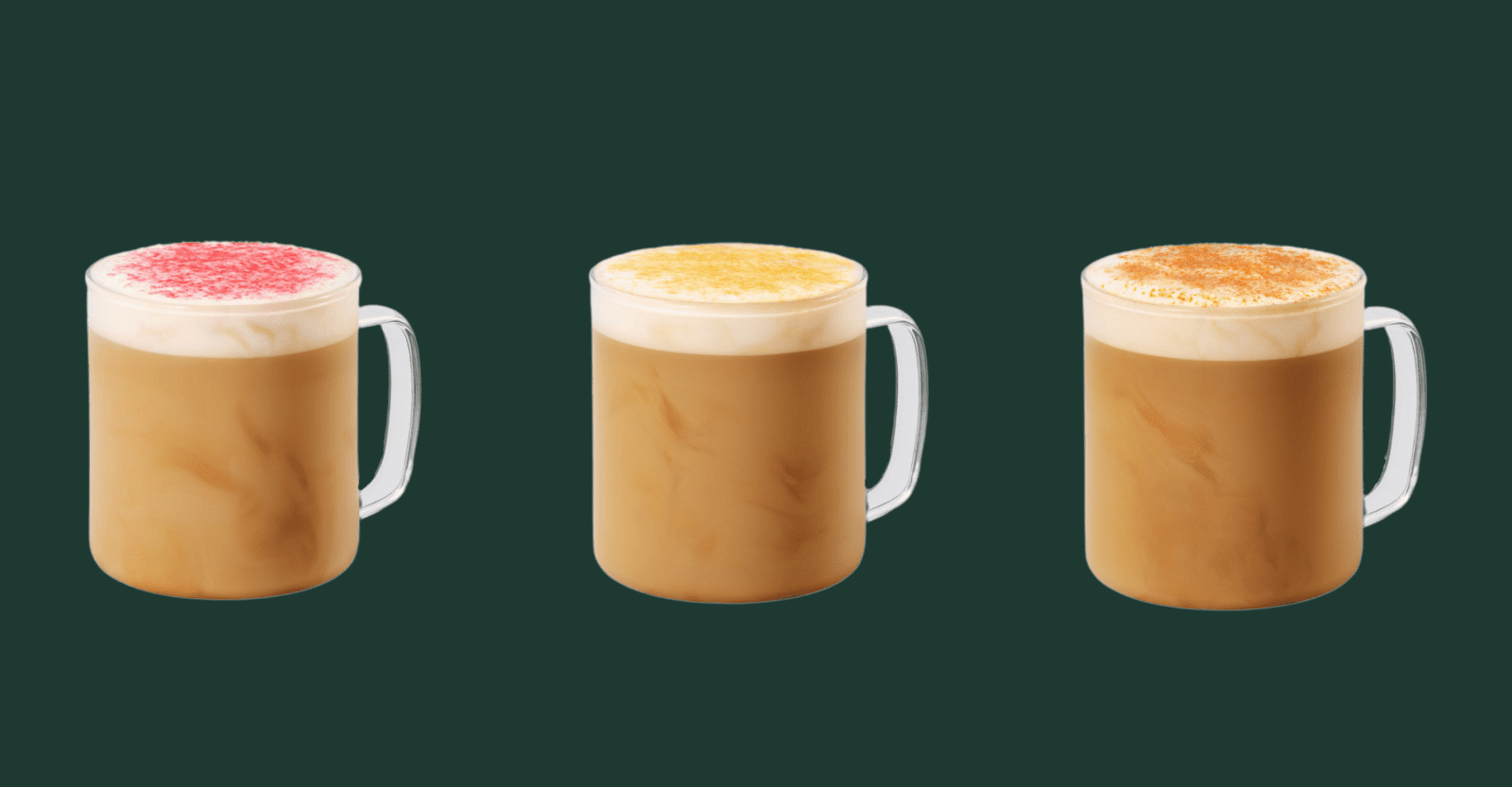 Arriving in three "bold and vibrant" flavours – Strawberry & Vanilla, Honey & Hazelnut and Dark Cocoa & Orange – each handcrafted coffee in the new range has oat dairy alternative at its core, which is said to "enhance the distinctive flavour combination".
Starbucks also teased new dairy alternative drinks for future seasons as part of its ongoing work to expand our plant-based menu too.
And those aren't the only thing that's new to the menu for 2022 either.
Starbucks new vegan and veggie food options include the brand-new and exclusive Tu'NAH Sandwich – which is made with Starbucks' first plant-based fish alternative – as well as new plant-based sweet treats, such as the Pecan & Caramel Brownie, Carrot Cake, and the Chocolate & Caramel Muffin too.
Featured Image – Starbucks UK