Property
Vita Living at Circle Square: Manchester's new extraordinary city centre neighbourhood
It offers residents unrivalled design, space and location in the heart of Manchester city centre.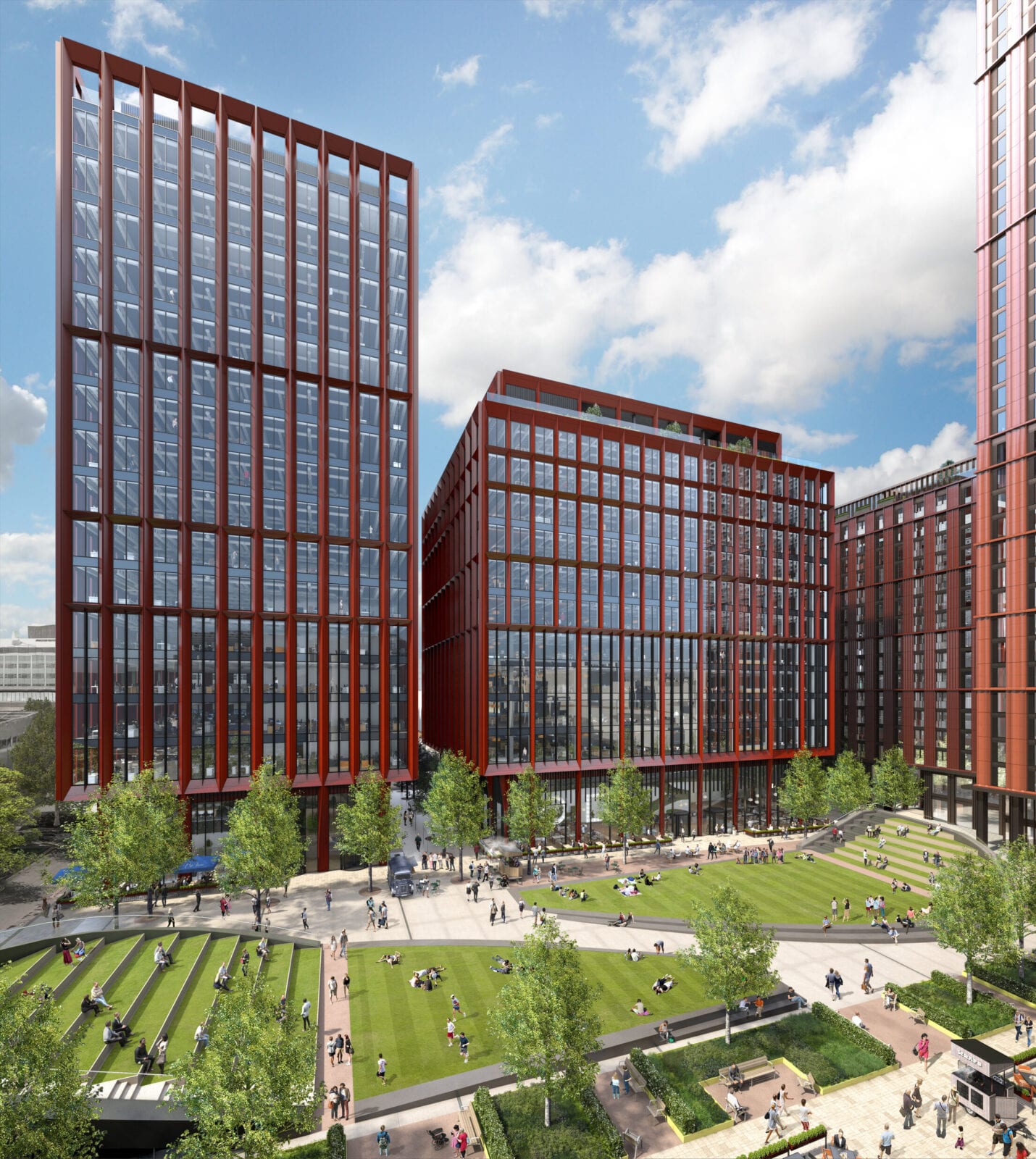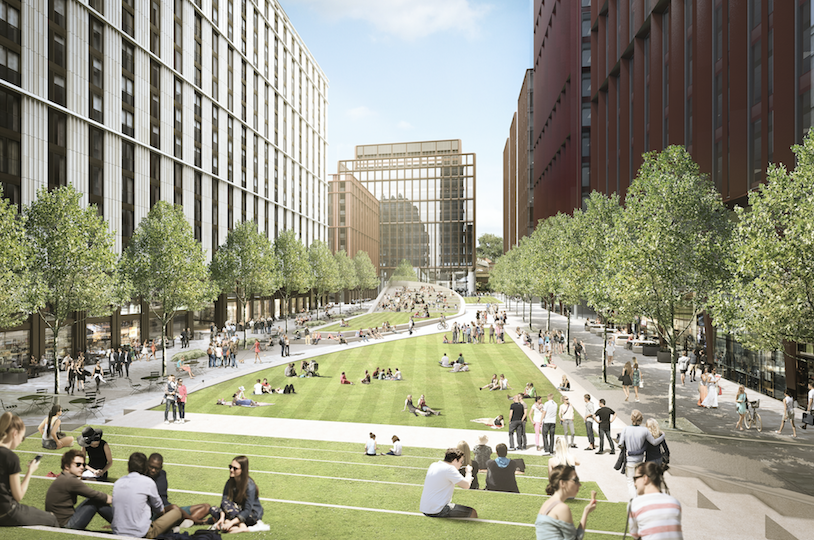 We're the envy of the England, right now. With all the unique developments popping up left, right and centre, who wouldn't want to live in Manchester?
City centre living in the capital of the north just keeps on getting bigger, better and more exciting – and no new neighbourhood encapsulates this better than Circle Square.
Vita Living at Circle Square offers residents unrivalled design, space and location in the heart of M1 set in the latest dynamic district – comprising of beautiful modern apartments nestled in a village atmosphere.
There's also a range of independent artisan coffee shops, bars, restaurants, and retailers surrounding the landscaped five-acre hub – turning Circle Square into its very own bustling Mancunian community.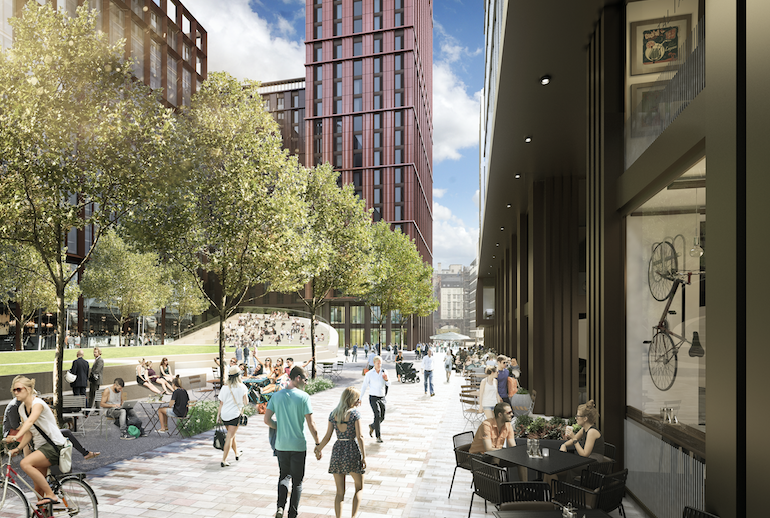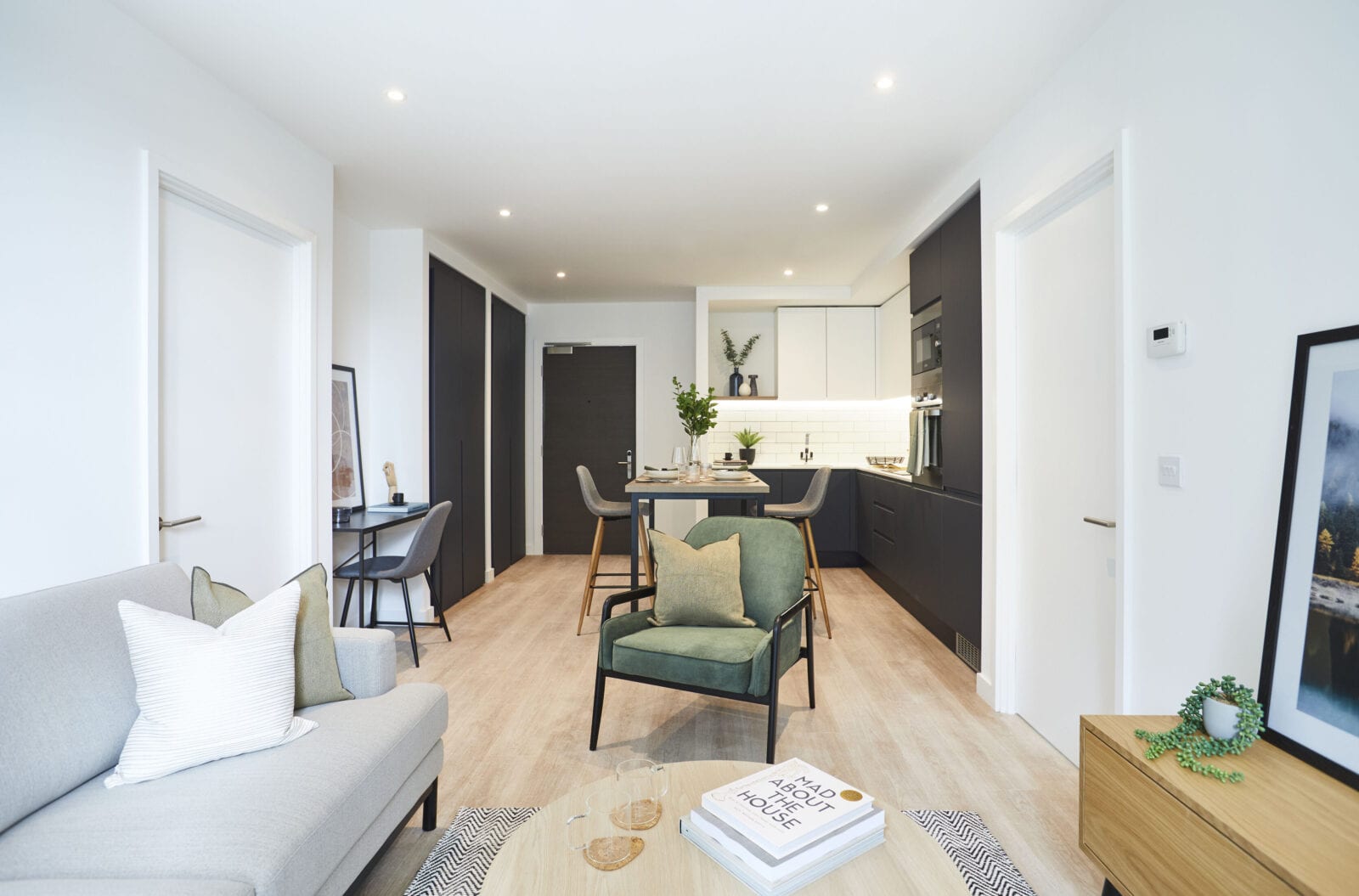 Each Vita Living apartment is finished to the highest specification, boasting open plan layouts, extended ceiling heights, tailored kitchens with a full suite of appliances, built-in wardrobes, floor-to-ceiling windows, Juliet balconies, and a ratio of 1:1 bathrooms per bedroom, which means no more waiting for the shower.
All apartments are pet-friendly and come fully-furnished with free super-fast WiFi as standard.
There's also the option to choose from four distinctive interior design style routes too, which are inspired by European cities – Classic, Oslo, Berlin, and Milan.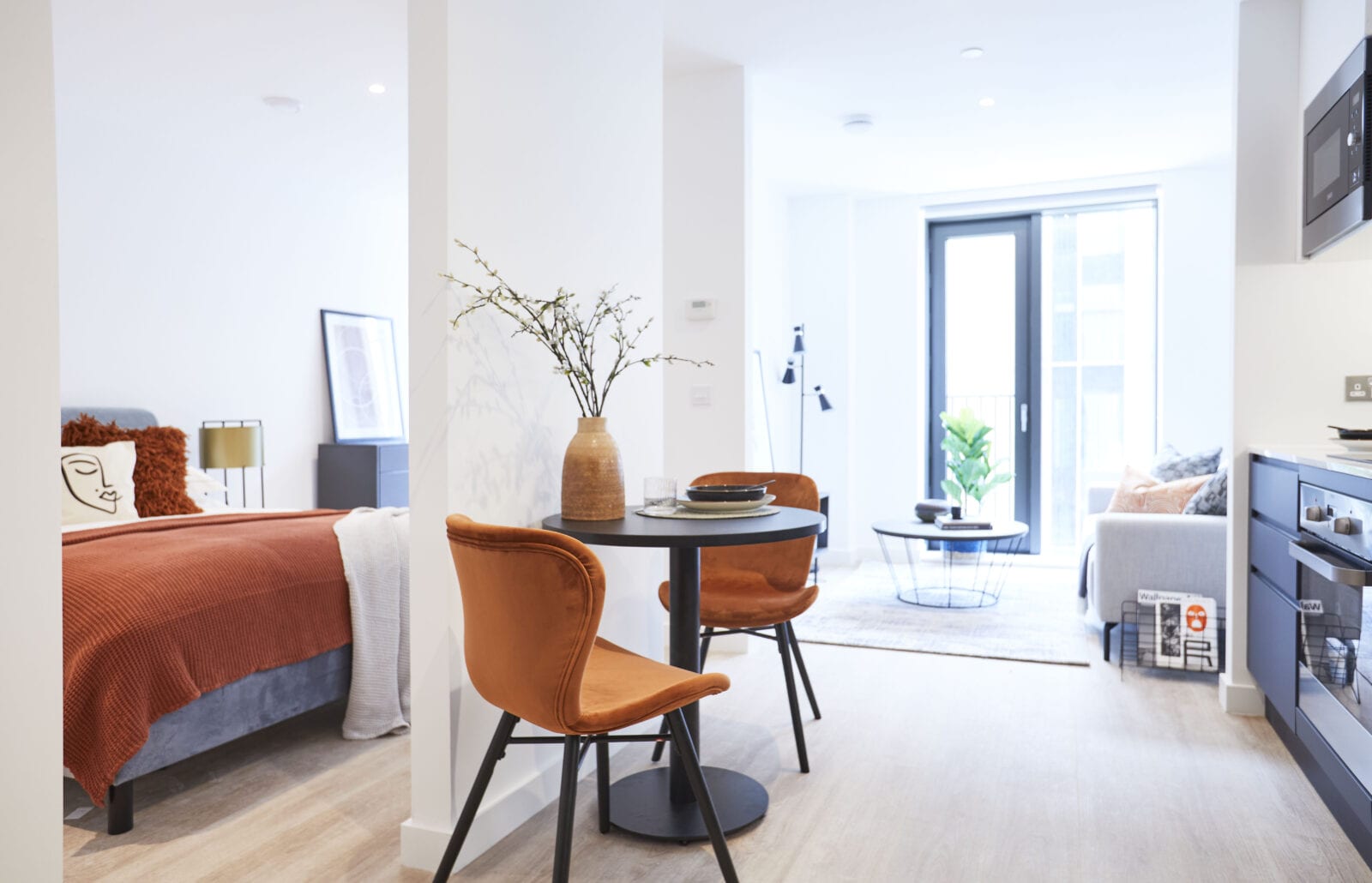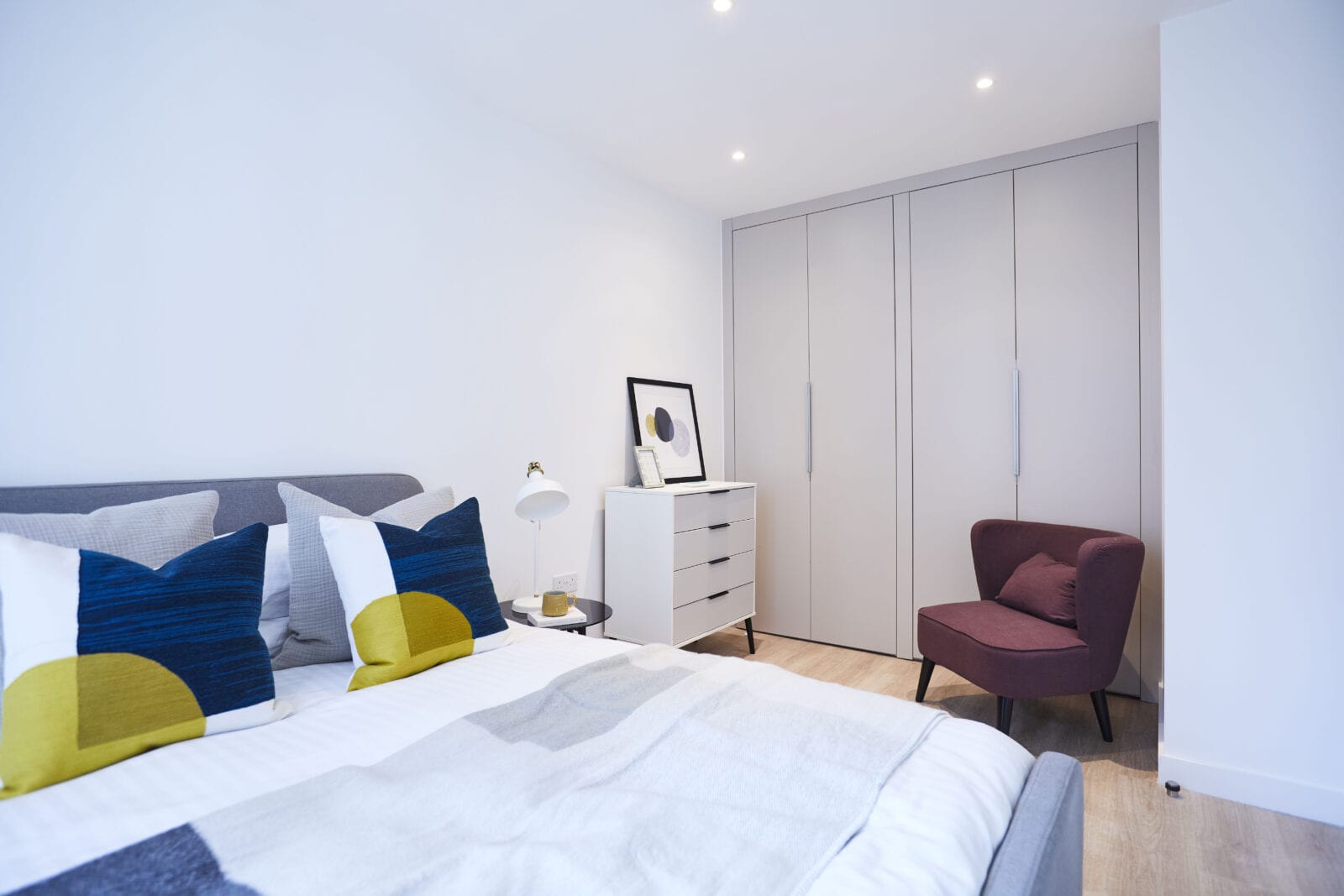 There's so much more home that extends beyond your apartment as well – including Manchester's newest green space in your back garden.
Providing a safe environment that offers residents an extensive amount of space to relax, dine, socialise and work in, the building is managed 24 hours a day with a dedicated residence team who provide a constant sense of security.
As a resident of Vita Living, you'll be part of a unique and vibrant community where your neighbours include museums, famous music venues, street food hot spots, some of the city's best bars, and a host of incredible restaurants.
Think early morning HIIT classes, brunches with friends, VIP parties, family picnics, cookery classes and more.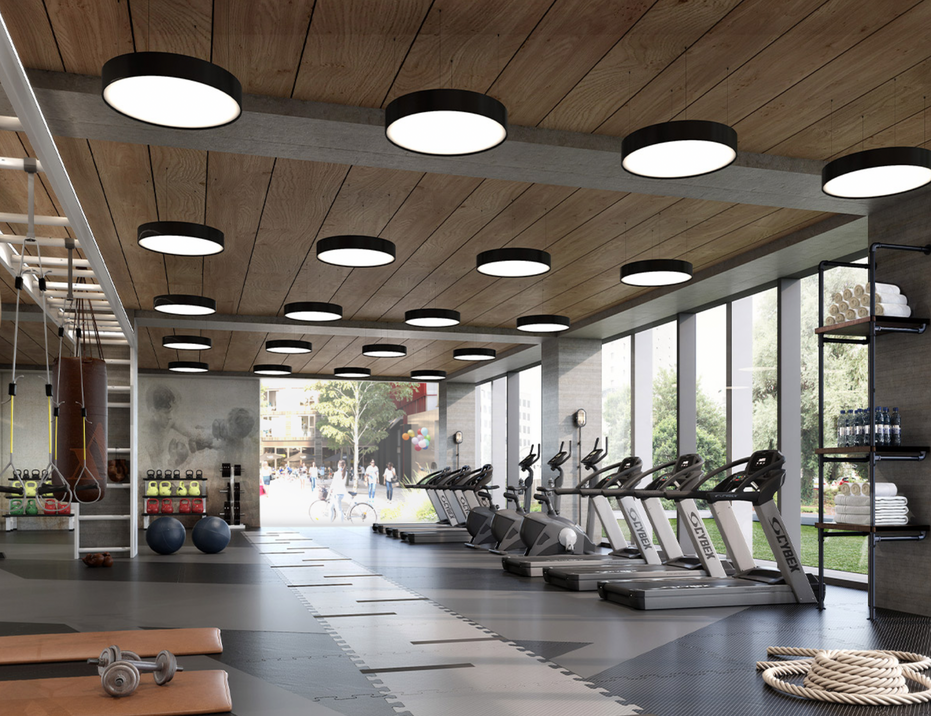 Not only that, but Vita Living is also better kitted-out for work than most offices too.
So if you're self-employed, a freelancer, or just need the occasional at-home working day with no distractions, there's a choice of fit-for-purpose work spaces to make the most of on-site.
All communal spaces are completely flexible and designed to make the most of everyday life giving you so much more than apartment.
And, as well as all of the above, there's parking available for residents, too.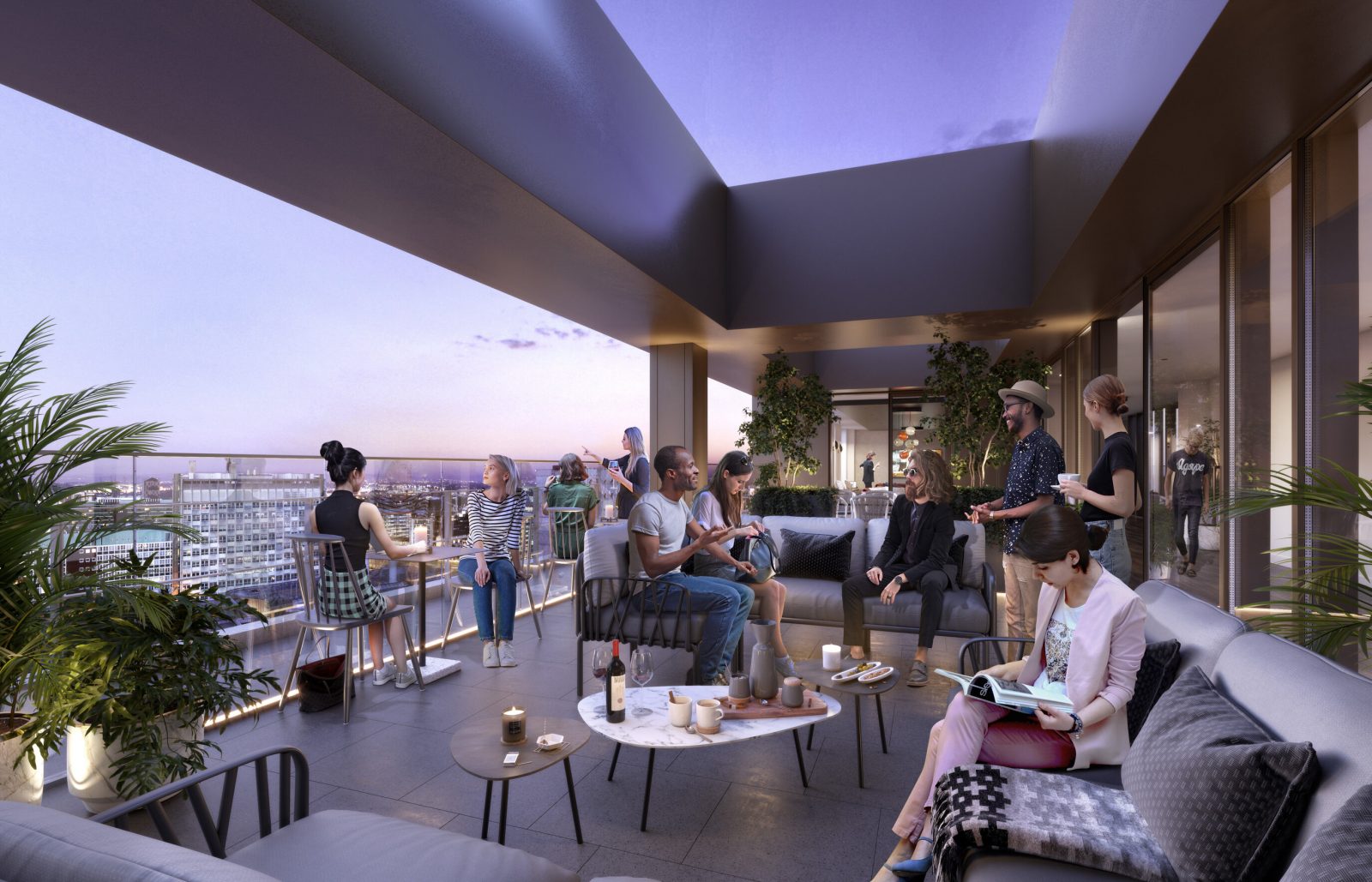 Vita Living is set to open in January 2021.
Studio (39m²)
One Bedroom (44m²)
Two Bedroom (66m²)
Three Bedroom (89m²)
Descriptions of each apartment and floorplans / layouts can be viewed here.
Reservations are now open. You can click here to register your interest and book an appointment, or you can find more information, FAQs and step-by-step reservation processes – as well as details on deposit payment schemes, credit checks and move-in procedures – via the Vita Living website.
Don't forget to follow Vita Living and Circle Square on Instagram too for all the latest updates.
___
Vita Living, Circle Square, Oxford Road, Manchester, M1 7ED
0161 513 3456 | [email protected]