News
Warning issued to hikers after two people fall at 'Instagrammable' Peak District beauty spot
A fresh warning has been issued to hikers after mountain rescue teams were scrambled to an incident at popular Peak District beauty spot the Trinnacle.
Oldham Mountain Rescue Team said that they attended a scene where a young adult and a child had both fallen while exploring the Trinnacle Trail.
The walk, which has been named one of the best winter hikes as well as one of the most 'Instagrammable' locations, is a more challenging walk in the hills above Dove Stone reservoir.
But while beautiful, the route up to the Trinnacle can be difficult in places even in good weather, with a scramble section to get up Greenfield Waterfall.
The post from Oldham Mountain Rescue Team detailed the incident last week, which required 21 rescue personnel over two hours and saw both casualties taken to hospital with minor injuries.
OMRT wrote that the pair slipped and fell while descending Birchen Clough but managed to make their way down with the help of family members.
The post says: "By [the casualties'] own admission they did not appreciate how challenging the route can be in places and would not have undertaken the route if they had known.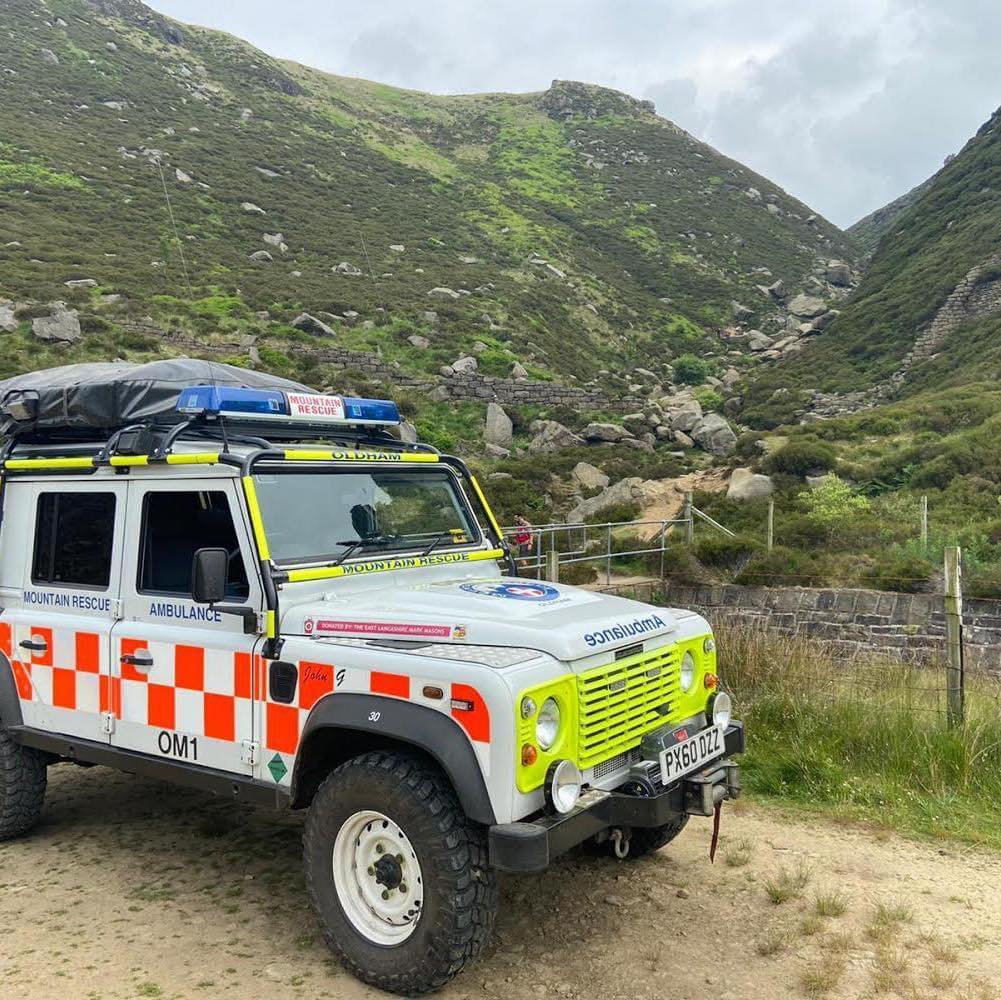 "Thankfully and luckily it has been confirmed that both casualties only suffered some minor injuries.
"We would like to use this post to reinforce some of our messages from our prior post on the 'Trinnacle Trail'.
"Whilst we always encourage people to get out and enjoy the great outdoors, it is important that they understand the potential risks that may be encountered; something that the various media outlets often fail to mention.
Read more: Aldi is selling a barbecue pizza oven – and it's an absolute bargain
"Although the 'Trinnacle Trail' may be advertised as one of the best walks in the UK, it must be understood there are some parts that are more than a walk: the section up Birchen Clough past 'Greenfield Waterfall' is a scramble that often requires the use of hands and feet to make progress up rocky steps."
It then detailed the preparation that people should undertake before heading out on a walk in the countryside.
OMRT's guidance on preparation before a hike
Check the route and what is involved.
Is it within your capabilities?
Do you have enough time to finish in daylight?
Tell someone where you are going and when expect to be back.
Take the right kit.
Do you have waterproofs and spare clothing? • Wear appropriate footwear for the terrain.
Take a map and compass (and know how to use them).
Mobile phone apps and GPS devices are useful but cannot be relied on in cold / wet conditions.
Carry a torch in case you do get caught out by fading light.
Check the weather.
Be prepared to adapt or postpone if the weather is poor.
Fully charge your mobile phone. In case you do need to contact the emergency services.
If the worst does happen and you need emergency assistance in the hills, dial 999, ask for Police and MOUNTAIN RESCUE. When you have summoned help, stay where you are and keep warm until assistance does arrive.
Featured image: Geograph