Feature
The Trinnacle – the lesser-known beauty spot above one of Greater Manchester's most popular destinations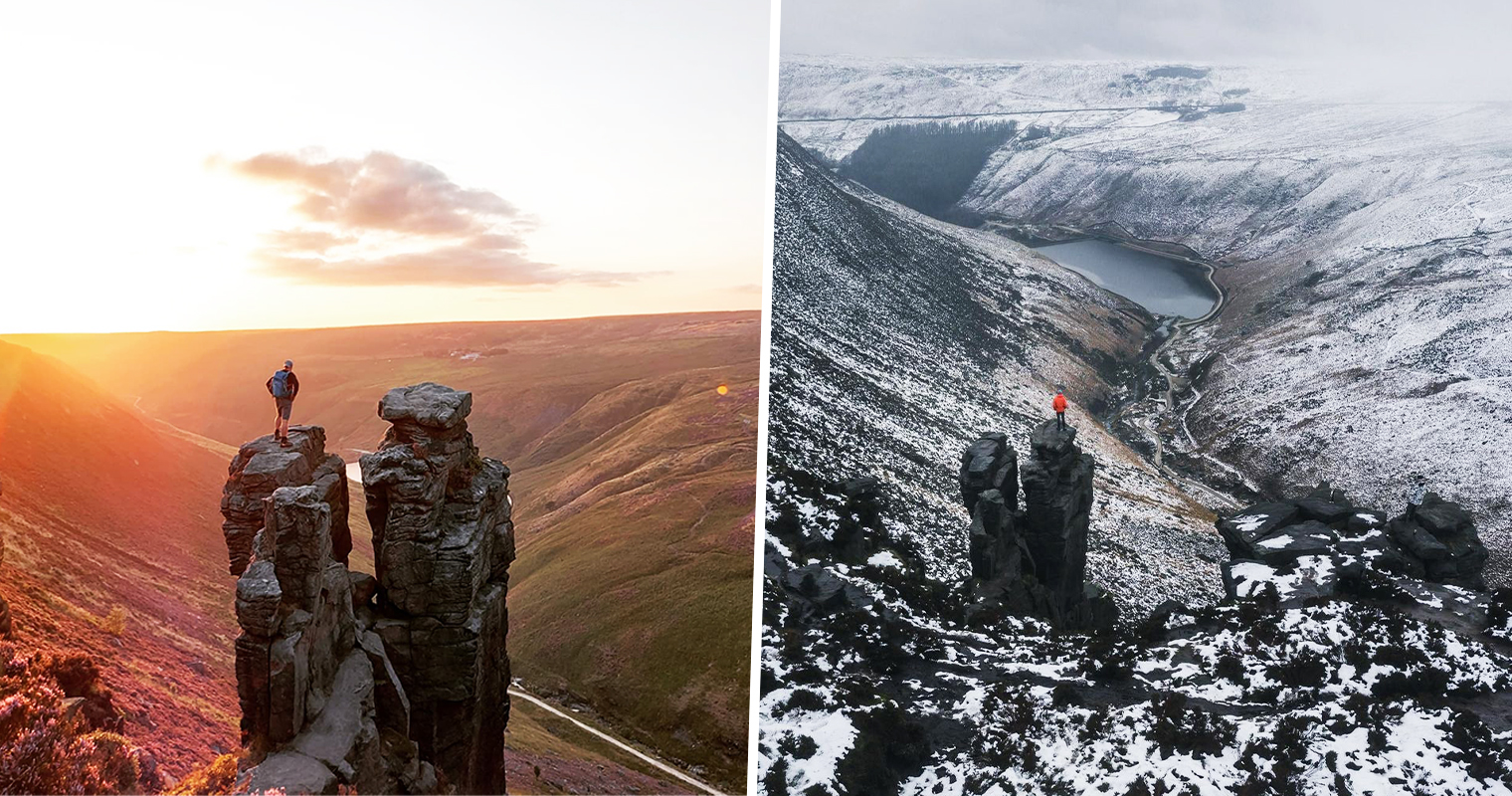 Standing high up above one of Greater Manchester's most popular beauty spots is a lesser-known attraction, which has just been named one of the UK's best winter hikes.
The Trinnacle is an enormous rock formation carved by centuries of extreme weather.
The view of its jagged edges with the Saddleworth Moors and reservoirs in the background is easily one of the best in the north west.
It's also a real hidden gem, despite being directly above a notoriously busy beauty spot.
The Trinnacle is actually part of the gritstone ridge directly above Dove Stone reservoir, right on the border where Oldham meets Yorkshire.
Perched on the very edge of the Peak District, it's one of the easiest hiking destinations to drive to from Manchester.
The beautiful natural wonder was recently named one of the best winter hikes by outdoor clothing retailer Blacks, nominated by Joe Dambra.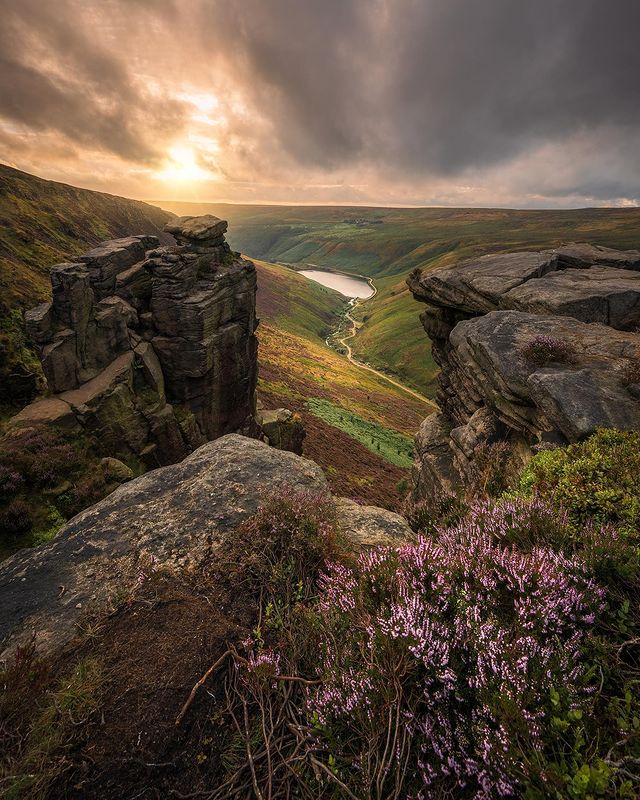 Joe said: "The Trinnacle has got to be one of my favourite places to go for a winter hike.
"Nestled above Greenfield Reservoir, this fantastic rock formation with a view is certainly worth visiting.
"Personally, I like to start the hike from Binn Green Car Park. From there you go clockwise, past Greenfield Reservoir, then climb the brook up onto the moors. Follow the moors for around 20 minutes and you will have arrived at the Trinnacle.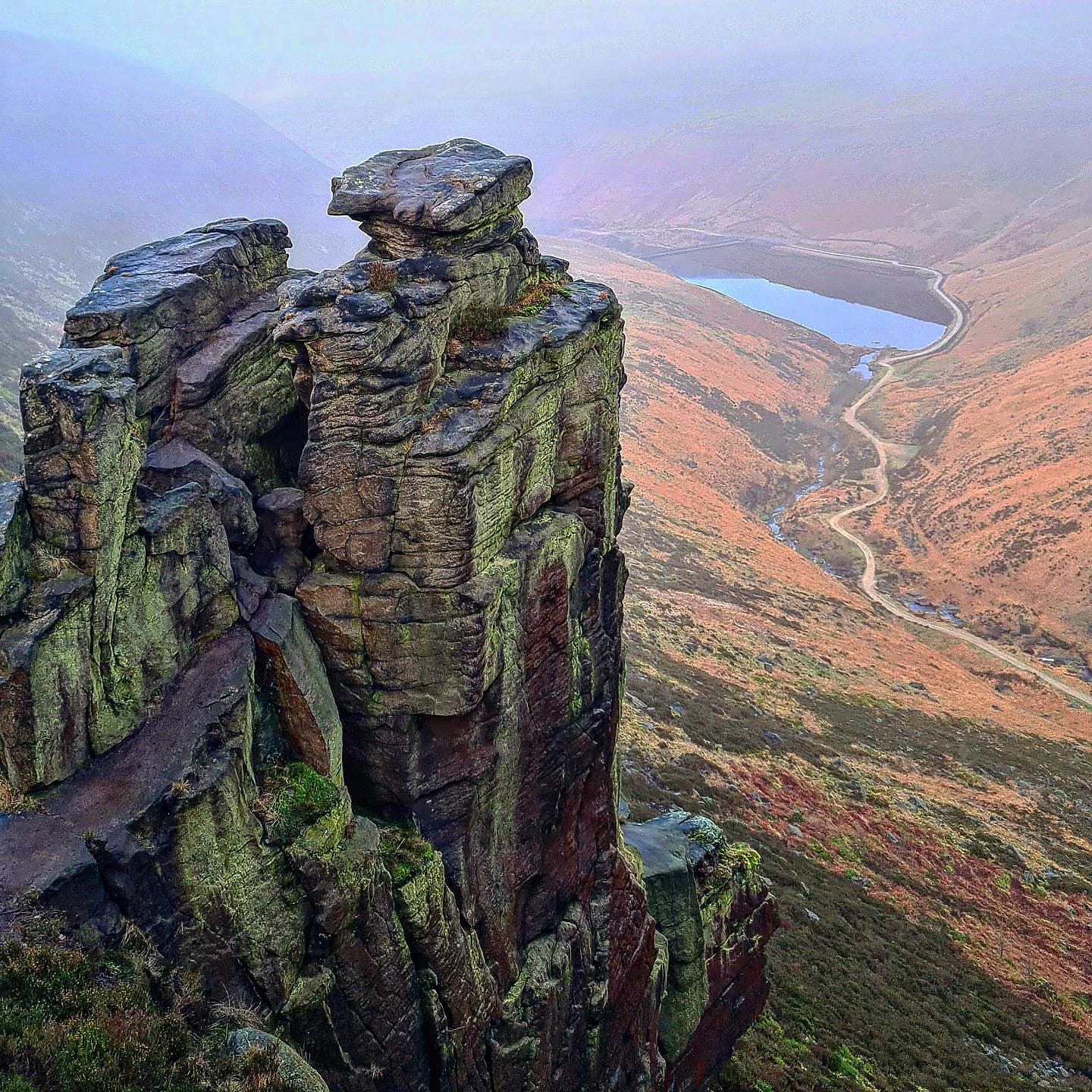 The scenery around here is spectacular, especially when you reach the top. The walk itself is quite easy, bar the climb up the brook (particularly in the snow).
"There are great vistas to enjoy the whole way there; however, the view from the Trinnacle itself is my absolute favourite!"
You can hike up to The Trinnacle in a circular route just short of 8km to soak in these incredible views, or extend the walk by a few more kilometres to include a loop of Dove Stone reservoir itself.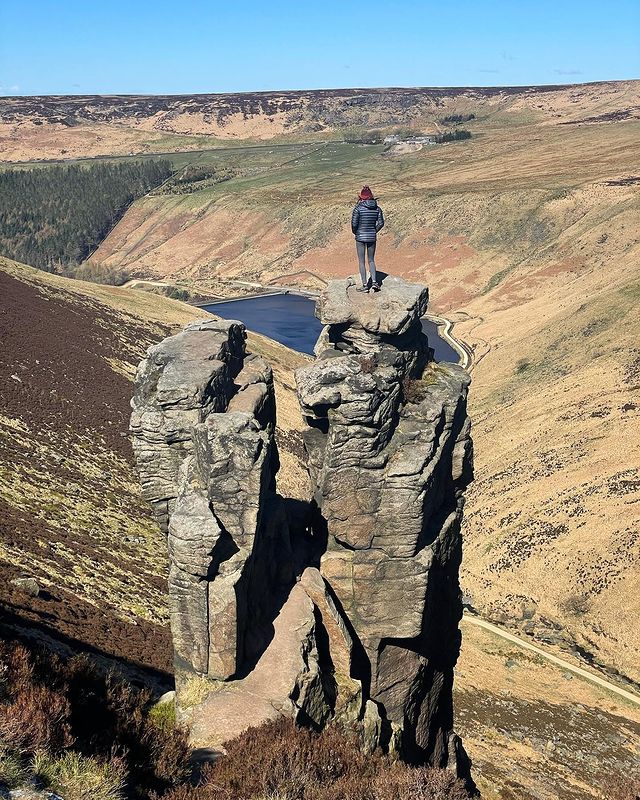 Be warned though – the weather can turn quickly up here and if you're an inexperienced hiker, you can quickly find yourself in trouble if wind, rain and fog set in.
If you are planning to head up into the hills, make sure you have everything you'd need for all weather events, even if it is blue skies and sunshine when you set off.
The route itself is moderate in good weather, though can get very muddy up on the top.
Read more: The stunning locations near Greater Manchester that feature in hit Netflix fantasy drama The Witcher
The trickiest section is when you reach the beautiful Greenfield Waterfall.
It's a bit of scramble up it, especially when it's been raining and the falls are in full force – but all worth it for the views.
Featured image: Instagram @dad.daughter.adventures / Instagram @joe.dambra