News
'We stand with you' – GRUB is hosting a fundraiser to help Ukraine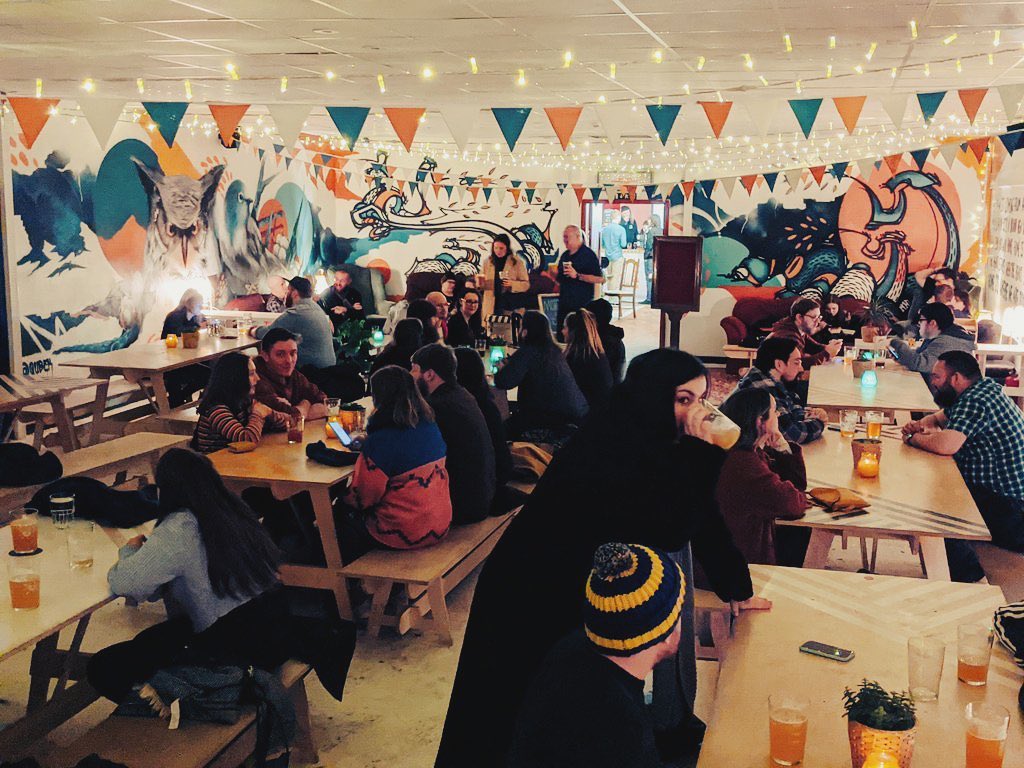 As the news of the Ukraine conflict continues to rock the globe, Manchester street food venue GRUB has announced it will be hosting a fundraiser to raise money to help those affected.
In solidarity with the people of Ukraine, the venue will be teaming up with its street food partners and a host of local breweries to put on a charity event to raise money for the British Red Cross Ukraine Crisis Appeal.
Breweries such as Squawk, Beatnikz, Left Handed Giant, Manchester Union Lager, Runaway, Neon Rapter, and Vocation Brewery have already pledged to donate kegs of beer and other prizes, and 100% of the turnover from sales will also be donated to the appeal.
There will also be donation buckets around the event for those who want to donate cash to the appeal.
Further prizes are still to be announced – with the venue now calling out for local DJs, solo artists, bands, traders, entertainers and volunteers to get involved.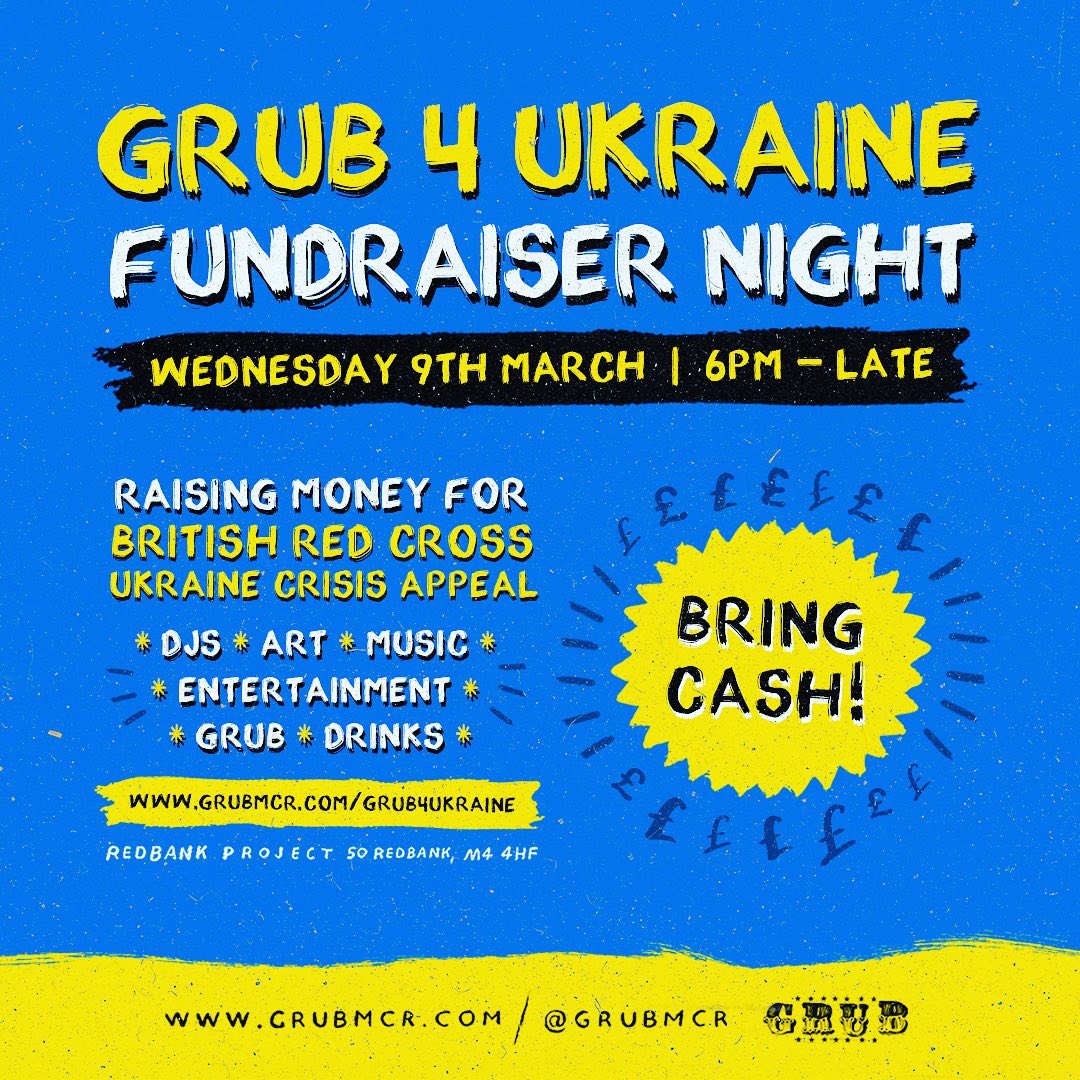 The Red Cross has been working in Ukraine prior to the most recent conflict, but have stepped up their effort in the recent days and weeks as the situation has escalated.
To date, volunteers have distributed 30,000 food and hygiene parcels and provided first aid training to 1,000 people in various metro stations and bomb shelters.
The teams are also supporting fire fighters, medical and civil protection units and working to help evacuate disabled Ukrainians who want to leave their home country.
Sharing the news of the fundraising appeal on its social media pages, GRUB wrote: "GRUB. In solidarity with Ukraine.
"On 9th March we will be hosting a fundraiser to raise money for @britishredcross. The conflict in Ukraine is invading and destroying the lives of innocent people, and this is one way we can help.
"You can expect DJs, live music, food, drinks and more. A massive thanks to our incredible friends at squawkbrewingco, beatnikzrep, lefthandedgiantbrewing, @mcrunionlager, @runawaybrewery, @neonraptorbrew and @vocationbrewery who have already pledged to donate beer and prizes to the event.
"100% of the turnover from the sales of these beers will be donated. There will also be donation buckets so please bring cash if you can.
"Let's raise our glass and come together in support of this important cause.
"Ukraine, we stand with you."
Feature image – GRUB