News
'We were treated awfully' – ex-staffer speaks out as Freight Island gears up for reopening
"It went from two weeks of no work to three whole months of unemployment"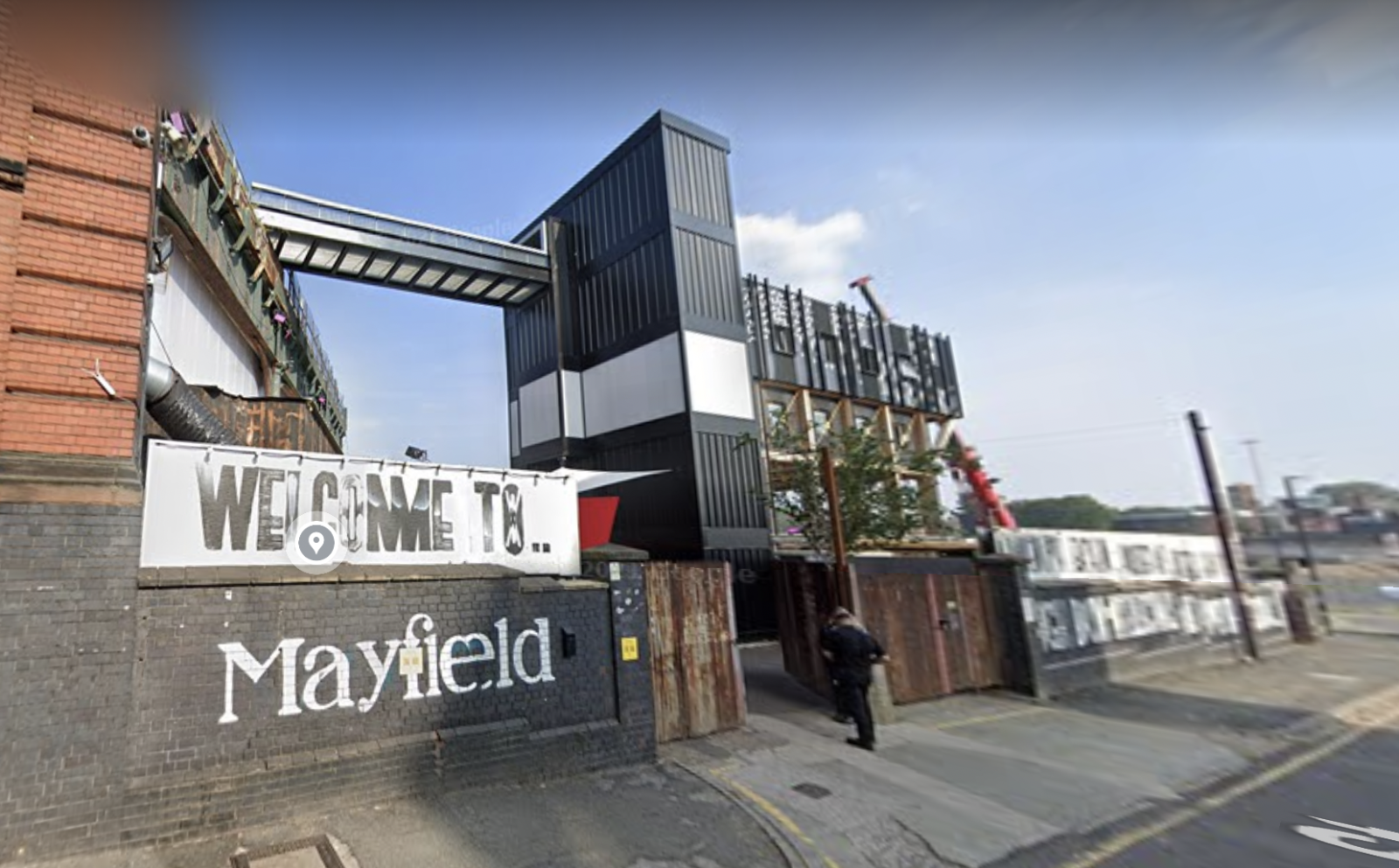 As Escape To Freight Island (ETFI) gears up to its reopening on 1 April, a former employee has spoken out on the 'awful' treatment she and her colleagues received over the last few months.
Olivia Silvey – a former supervisor at Freight who worked at the business for two years before recently making the decision to leave – told The Manc that staff had been left hanging for months waiting for the venue to reopen.
With opening dates continuously being changed, she said that many workers – herself included – used up their holiday allowance in an attempt to get them through several months of extended closure as they still needed to pay their bills.
Having originally been told in the autumn that the venue would be shutting for two weeks at the start of January, Olivia told The Manc: "Many of us were worried but accepted it and redeemed all of our holiday pay to get us through.
"Unfortunately, at the beginning of December, we were told the directors had taken the decision to close until the 3rd of February instead."
"Many others, like me, have Freight as their full-time job, and a month with no work was extremely frightening but seeing as it was only two weeks more, having been there for nearly two years and how much we love the people we work with, we decided to stick it out. Especially as we all know how difficult it is to find employment in January."
A director at the business has admitted that it had 'made mistakes' but assured staff that operational changes would be made ahead of the reopening.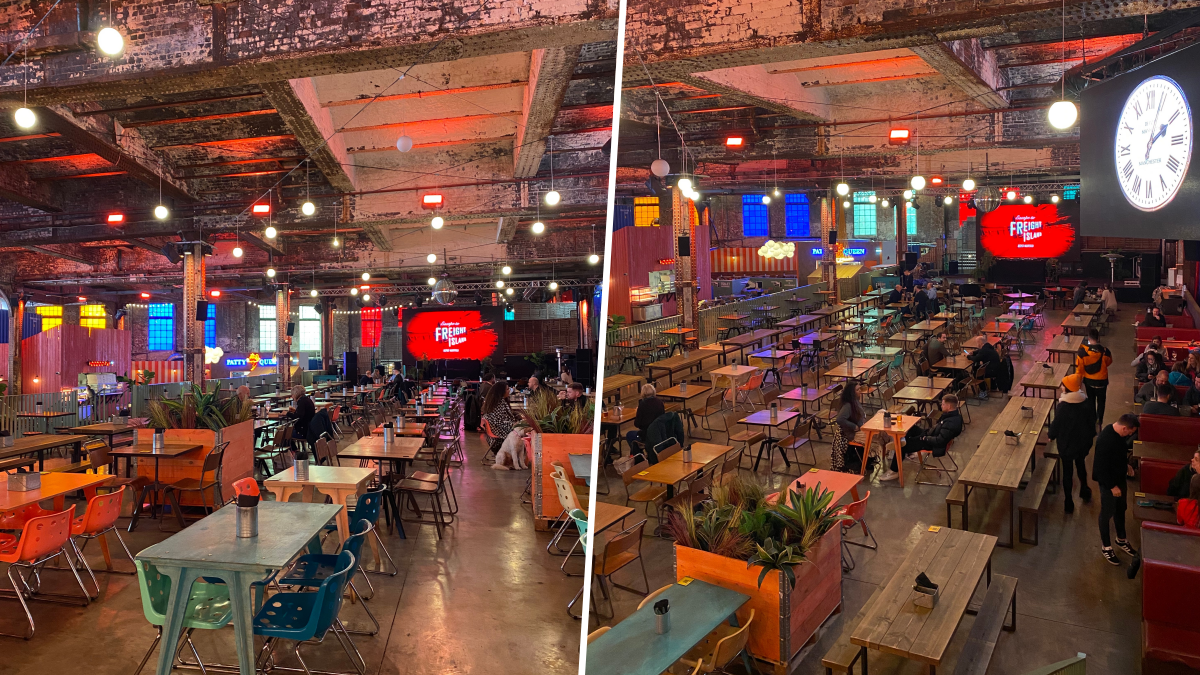 Olivia continued: "Weeks went by and I became low on money, clinging onto the fact I would be back in work on the 3rd of Feb. Unfortunately, all staff then received a short email from HR on the 19th of January stating that they have extended the close to early April.
"This devastated the whole team of staff, causing intense stress and upset, with a lack of reply to emails of concern. It went from two weeks of no work to three whole months of unemployment giving us no time to find new jobs before hours were cut off."
After using up all of her holiday pay whilst waiting for the venue to reopen, she said she already felt 'unappreciated' when staff then received a letter from Freight Island informing them that their employment was being terminated with one week's notice as of 16 March.
In response, panicked workers quickly took to social media to vent, with many sharing allegations of mistreatment online and even referring to a designated 'crying spot' beside one of the food trucks.
The letter in question, seen by The Manc, told staff the businesses were 'excited' to announce that Peppermint would be 'taking over the provision of bar services […] including the delivery of all staffing' and offered workers the 'opportunity to apply for a suitable role'.
Featuring letterheads from both Escape To Freight Island and Peppermint Events, it was signed at the bottom by ETFI's Managing Director Dan Morris with the final line reading: "Thank you for your hard work completed whilst being with us, and we do hope to see you at the venue for Freight 2023."
However according to Olivia, whilst she and others found the letter upsetting it merely compounded the problems she'd already been having at the business.
She said: "We were treated awfully. I know most people aren't going to go back from who I've spoken to.
"It's not even the letter the other day, it's just that the past few months have been so bad.
"They always word it in such a way as like 'this is happening. you've got a staff party coming up […] we're doing it to benefit you guys' but I don't think I can put myself through working with those directors anymore. I'm actually at [a new job] now. It's much, much better."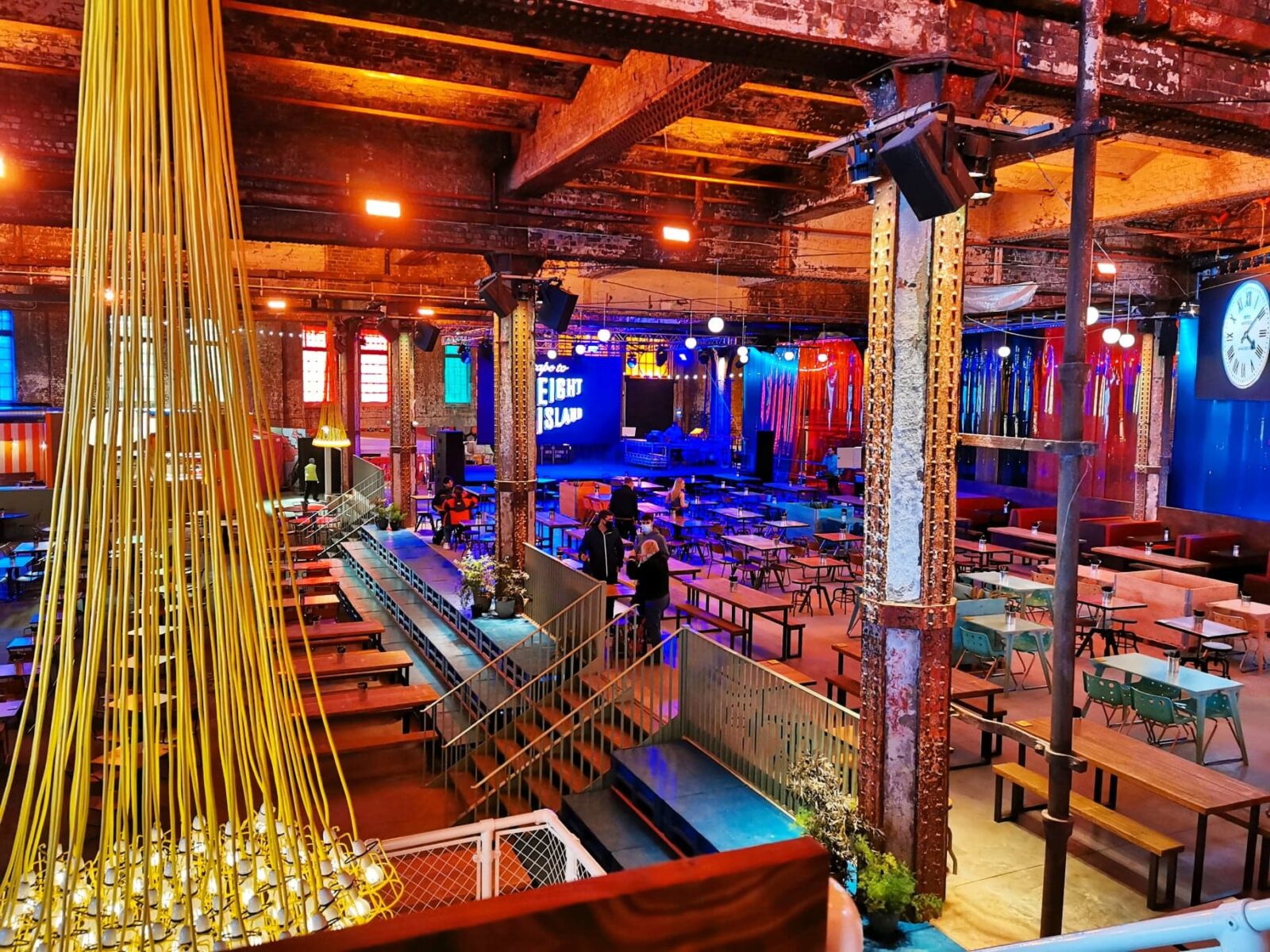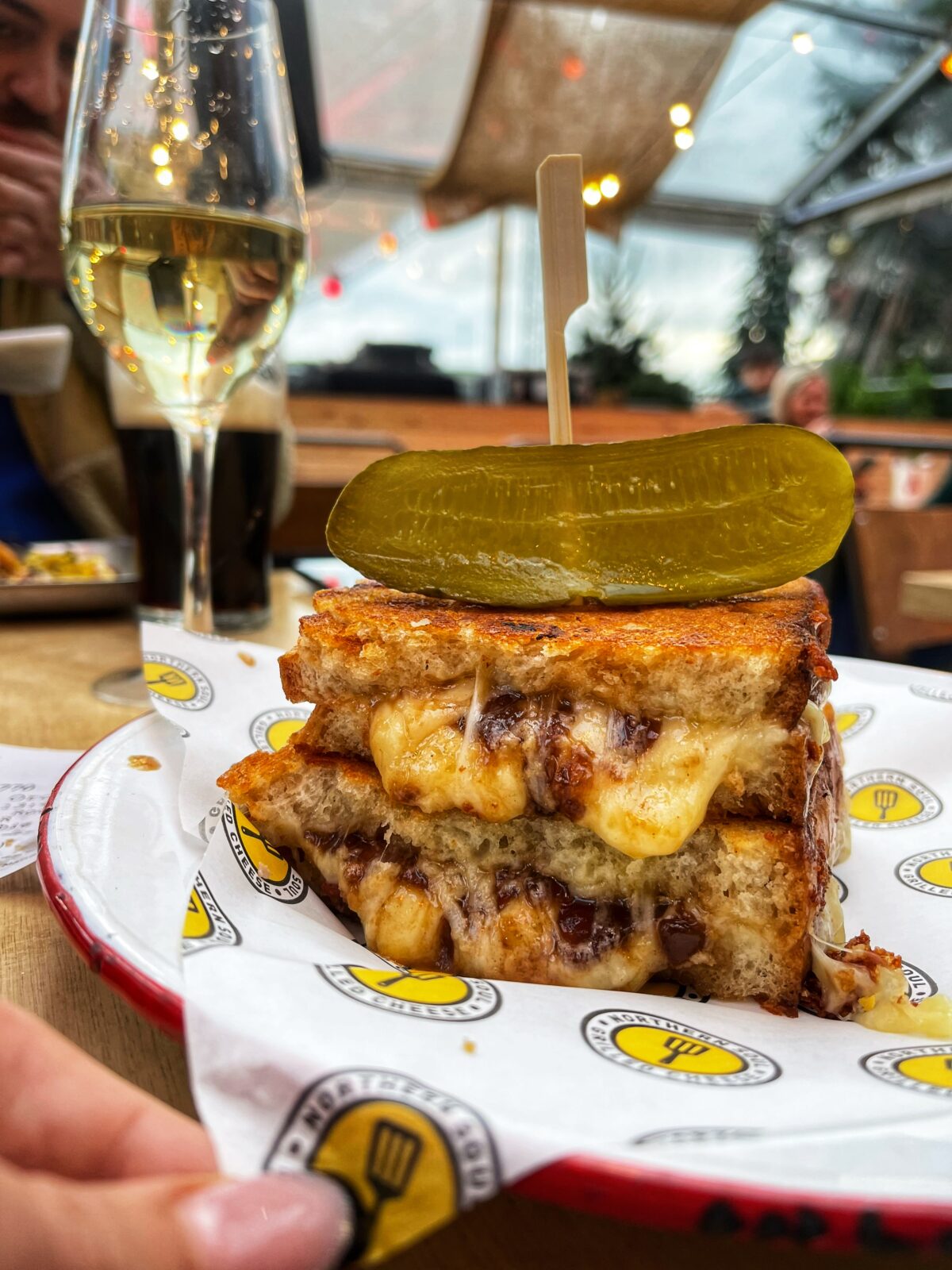 Silvey initially joined on 16 hours as a student, then was asked to be on 37 hours a week when she went full-time as a supervisor but said that her hours would regularly be cut mid-week.
"We got our rotas the week before for the next week, and then it would still update throughout the week and we'd see our hours had been cut down."
"They literally check the wage through the week," she told The Manc, "and if they realise they don't want to spend as much money they cut the hours midweek. So your shift on Sunday, say it's a Wednesday, it'd be cut at that moment."
Between this and subsisting on holiday pay for several months whilst opening dates were changed, she said she felt 'unappreciated' and ultimately decided that she would be better off going to work elsewhere.
She said: "I felt like that's quite, a thing on the whole that I found with Freight, just we weren't appreciated at all, like being left last minute to find out about all these changes. Staff and everybody, we seemed quite replaceable I always thought."
She continued: "There would be so many times when all of our hours would be cut drastically even though the staff were needed on the shifts, [it felt like] they'd prefer for shifts to go badly for the staff that are working than actually give people the hours that they need."
In response to the allegations, The Manc also spoke with Freight Island director Jon Drape who said that all is not entirely as it seems.
Read more: This Manchester restaurant is serving an all-you-can-eat curry buffet throughout Ramadan
Drape, one of the primary shareholders behind the business and a well-respected leader in the music festival world, said that the letter did not in fact have directorial sign-off from Freight.
Rather, it was issued 'in haste' by a third-party HR consultant – with the MD whose name appeared at the bottom away on holiday at the time.
A second follow-up letter, also seen by The Manc, was then issued to staff on 10 March in an attempt to reassure them that the request for them to reapply with Peppermint was not an underhanded fire and rehire scheme, but more of a bureaucratic necessity.
The tone of each is markedly different, something that leads Jon to exclaim 'exactly!' when we put this point to him.
"One we wrote, one somebody else wrote," he said. "You know, we've got a great body of staff and a lot of them have been with us for a long time, and the last thing we wanted to do was upset them."
Acknowledging that "it's clearly had fairly bad ramifications for the business and the staff", he went on to say that the whole experience had been 'pretty devastating' for him and for the other directors, before adding: "In our other businesses we've got a great reputation for the way we treat our staff and that's something we want to have across all of our operations."
Asked about the business's extended closure, he added: "The reopening dates were subject to change due to the hospitality sector experiencing an economic crisis with rising utilities costs, an industry wide staff shortage and union trade strikes.
"In fact we weren't fully closed, we did try to operate at these times to fill hours for our staff, albeit not with the full Freight Island operation hours. At the heart of navigating through a very difficult time, looking after our staff was paramount."
Read more: The Sparrows 'ever so proud and honoured' after award from famous 'lip licking Michelin Man'
Commenting on allegations of understaffing at the venue, he said: "Freight Island began operating within the Covid pandemic, which had multiple effects on staffing levels. The contingency is to forecast and overbook the rota by 20%, which is to supplement the sickness-related drop out. Our staffing ratio is higher than industry standard but as all business sometimes we didn't get it right."
Commenting on allegations that staff had not received replies to emails of concern, he continued: "During the 7 days period from 19th January, HR had five emails which were all responded to within one hour. And one email was responded to after 6 days."
When asked how Freight Island plans to reassure customers and future employees that the culture will be different moving forward, he said: "ETFI has been a rollercoaster of a journey since conception in the summer of 2020, in the middle of the pandemic we were able to have the vision and determination to create a world leading site when most of the world was shut down.
"ETFI gave hundreds of people jobs and hope at a very difficult time. Being honest the highs and lows kept on coming and we made mistakes, but rest assured at the heart of all we did and continue do is to bring back that sense of joy and pride our staff and guests have felt.
"We have apologised to every staff member for the mistake on the wording of the letter and we have changed operationally how the site will run ahead of opening in two weeks time.
"We thank every single customer, staff member, traders, artists and performers and all involved, who have been part of the journey so far and welcome everyone back to see share our new chapter with our partner Peppermint."
Featured image: Google Maps