News
Where to find the best greasy spoon breakfast in Manchester
If you're after a proper fry-up, look no further...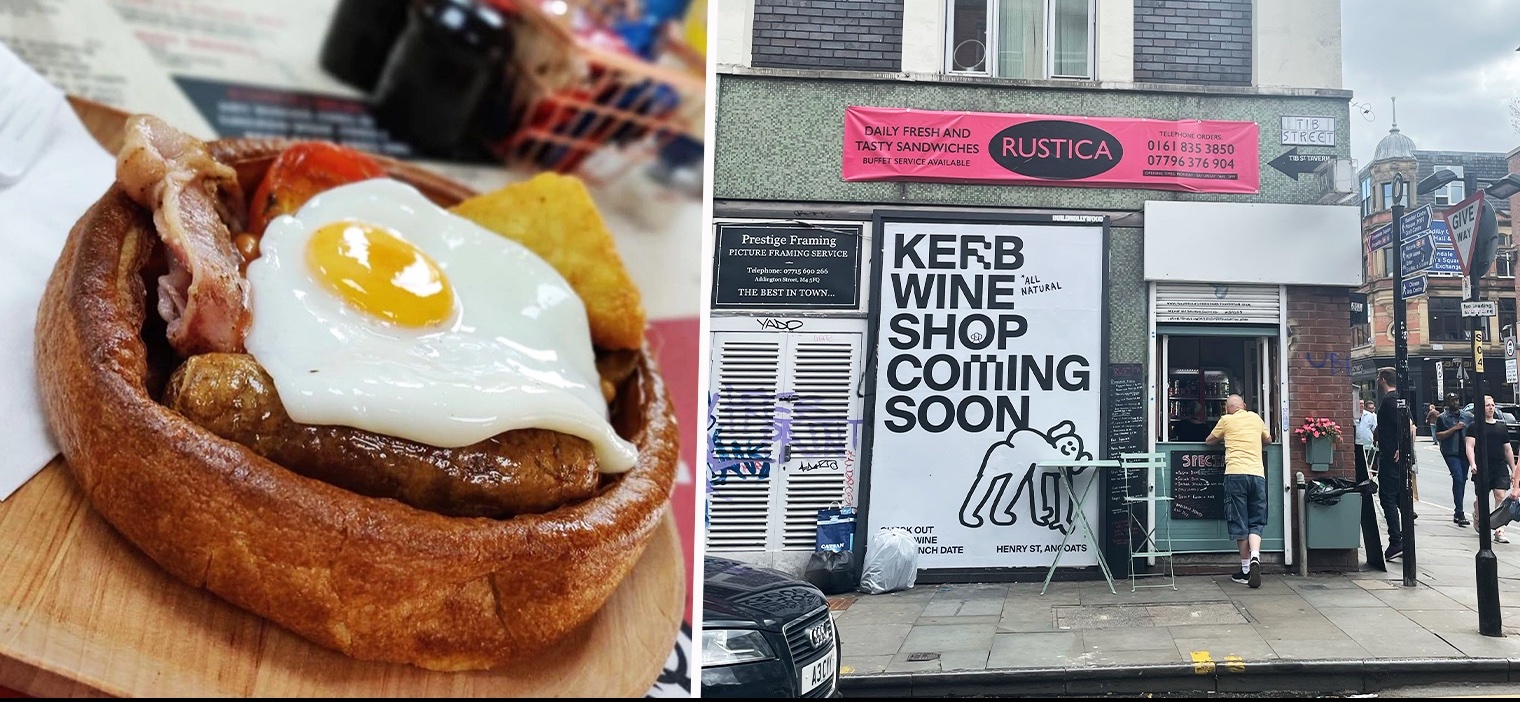 A proper greasy spoon breakfast is fast becoming a lost art in central Manchester, as hollandaise-loaded benedicts move to slowly edge out the classic fry-up cafes.
Sadly, Linda's Pantry is no more, neither is Fatso's- yes, we shed some tears writing this. Don't worry, though, there are still some great little greasy spoon spots to head for a spot-on builder's brekkie – and we've done our best to locate them all for you.
Keep reading to discover where to get the best no-muss, no-fuss, traditional fry up in Manchester this weekend.
If you know of any more, let us know over at @themancuk.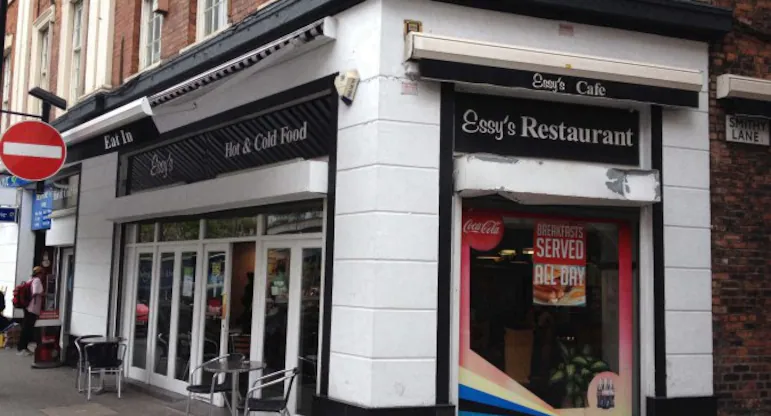 Essy's
With its no-frills appearance, Essy's feels very much pulled from another era – before brunch was a hipster pursuit and everyone was happy enough with a fried egg and sausage butty.
All-day breakfasts start at £8.50 here, or you can get a breakfast Vienna for £4.95. They also have a special 'builder's breakfast' on the menu for £7.50.
Find it at 31-33 King St W, Manchester M3 2PW.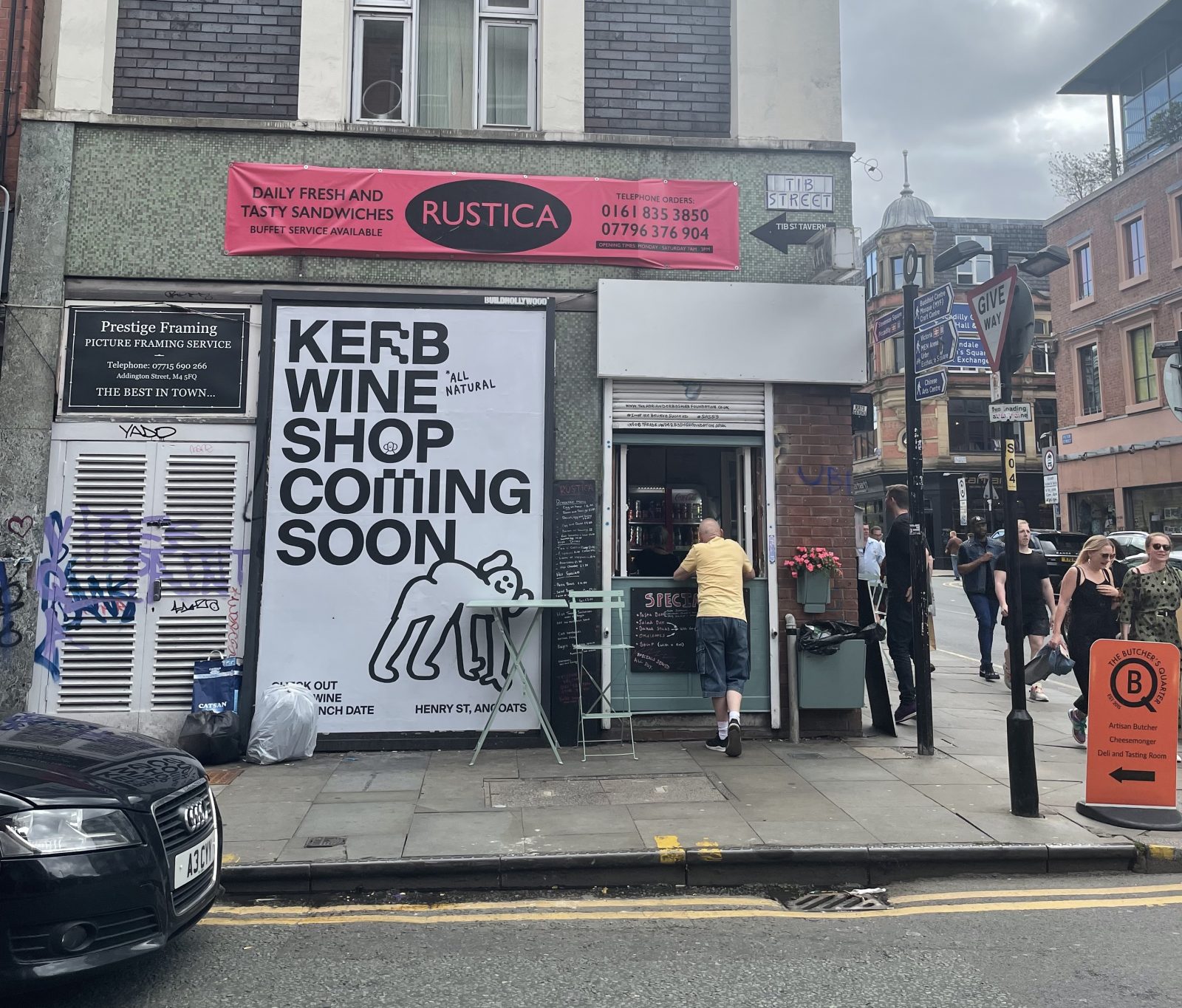 Rustica
Known for its butties and all-around great breakfast menu, if you're in the Northern Quarter you can't go wrong with a takeaway breakfast from Rustica.
With dishes starting from just £2, grab yourself some egg on toast or some sort of variation on an egg, bacon and sausage butty for under £3. If you want a full fry up, it's a fiver with toast, whilst cups of tea and coffee start at just 60p. Not too shabby, like.
Find it at 1 Hilton St, Manchester M4 1LP.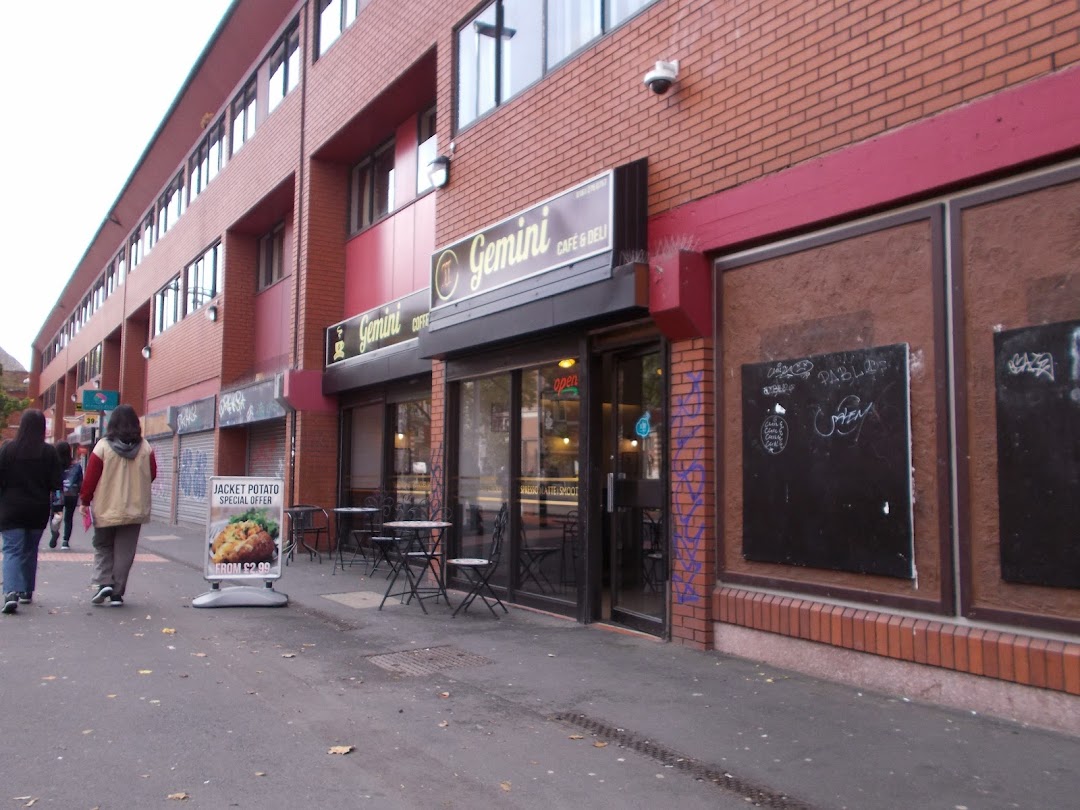 Gemini Cafe
A classic student haunt (and for good reason), Gemini Cafe is an Oxford Road staple. Close to the unis and various halls of residence, it's understandably popular with Manchester's undergrads – but is also frequented by a load of locals for its reliably spot-on cafe breakfasts.
This classic breakfast diner, with its Formica tables and PU seats, isn't fancy – but then that's not what we're here for. It's all about the scran and the very reasonable prices.
Find it at 328-330 Oxford Rd, Manchester M13 9NG.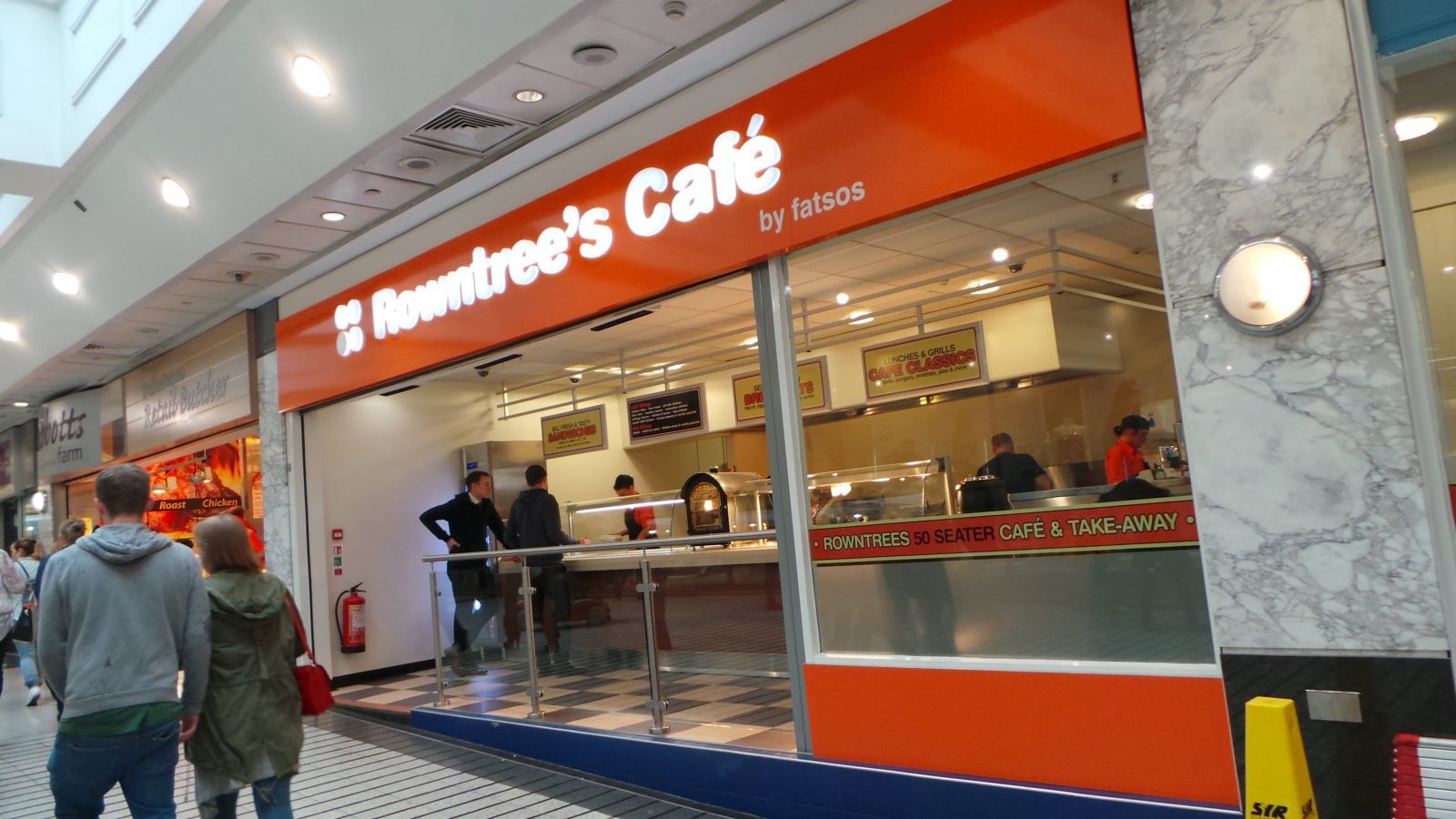 Rowntree's Cafe
A solid Mancunian favourite, Rowntree's in Manchester Arndale can always be relied upon for a solid breakfast scran. A city staple for over 25 years, it's open from 8am most days serving all day breakfast fry ups and other bits and bobs too.
Inside, you'll find pictures of Coronation Street characters all over the walls – just part of the place's quirkiness. Be prepared, the portions here are huge – so make sure to come hungry.
Find it at Manchester Arndale Shopping Centre, 20 High St, Manchester M4 1QB.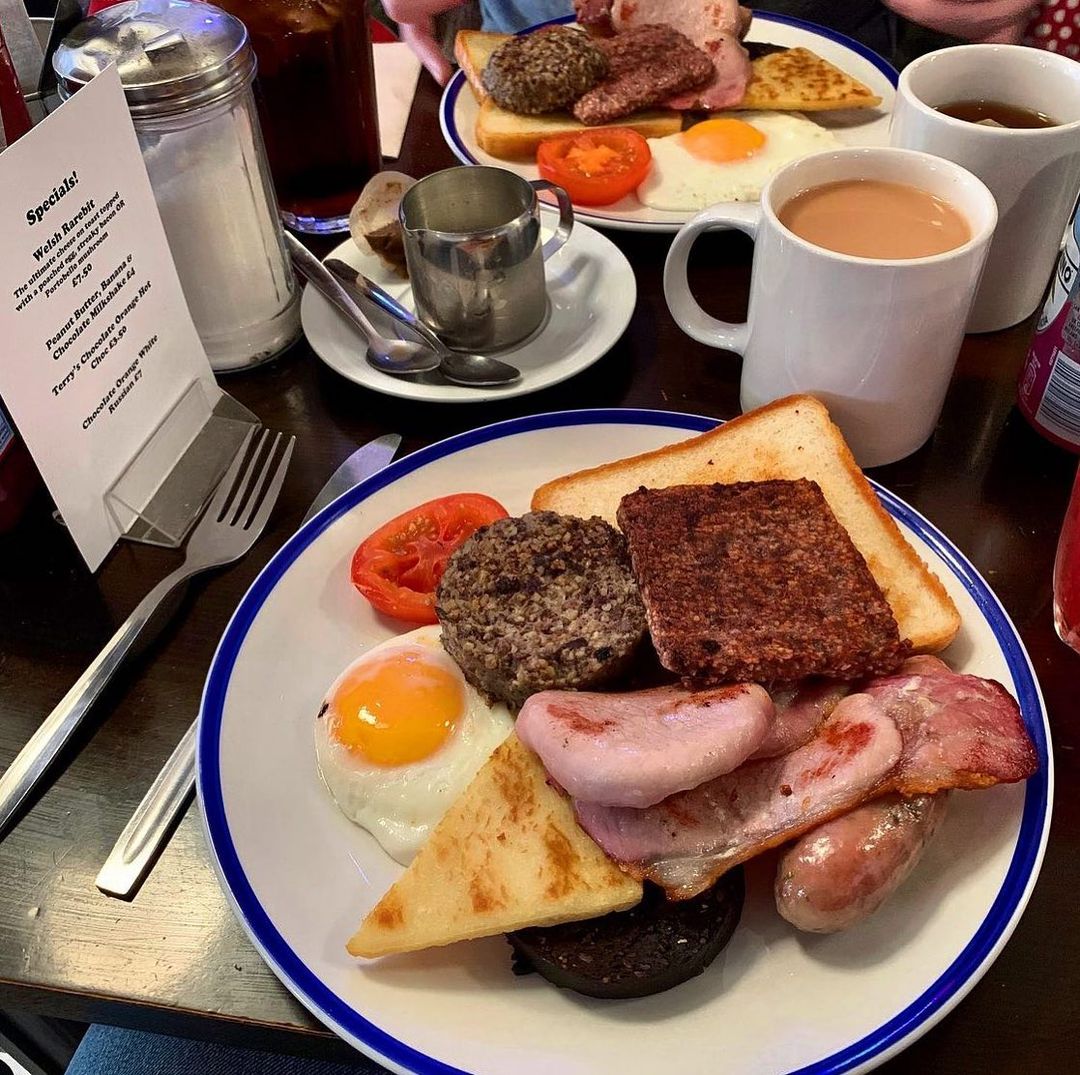 The Koffee Pot
Over the years, The Koffee Pot has moved away from its builder's breakfasts roots – upping sticks from its original Stevenson Square home where you could once count on the biggest mug of tea (or coffee) in the Northern Quarter, over to Oldham street.
Nowadays, you'll still find a solid choice of fry ups including a Fully English, Irish Fry and a 'Big Yin' with MacSween haggis, square sausage and a tatty scone. Fry ups start at £9.50. Alternatively, or opt for a big Manc Muffin with sausage patty, american cheese, bacon, potato rosti and runny egg for the same price.
Find it at 84-86 Oldham St, Manchester M4 1LE.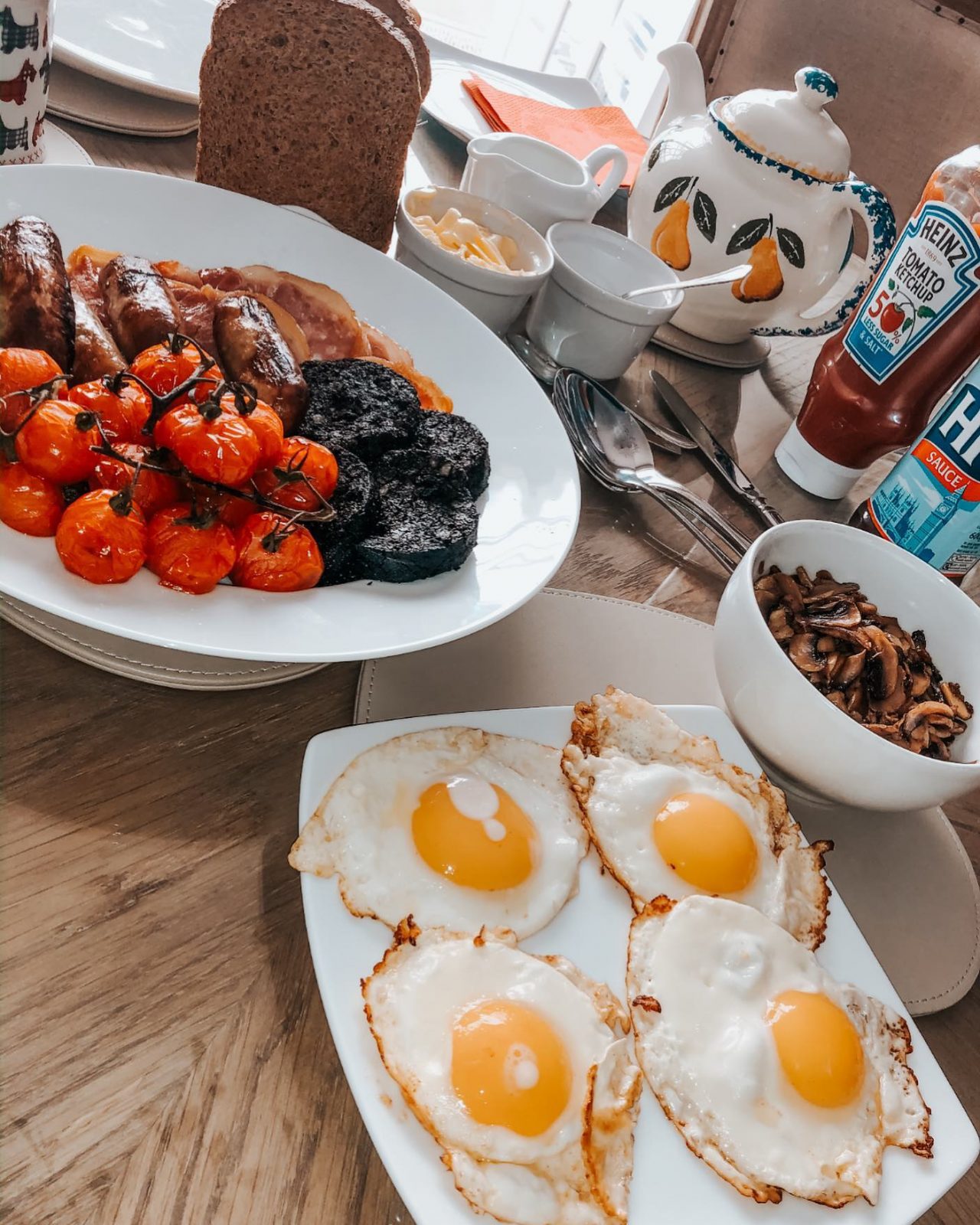 Hansfords
Part bakery, part deli, Hansfords is one of the Arndale originals and in that time the offering has barely changed. In the bakery business for over a century, its counters are stuffed with pies, cakes, sausage rolls and cheese but it's the breakfast vienna sandwiches that have really got our attention.
Popular with the builders in the morning, get in early and opt for a Full English in a Vienna at breakfast for the ultimate morning treat. Alternatively, go for a full tradional breakfast with plenty of black pudding to get your day started.
Find it in the Manchester Arndale at 49 High St, Manchester M4 3AH.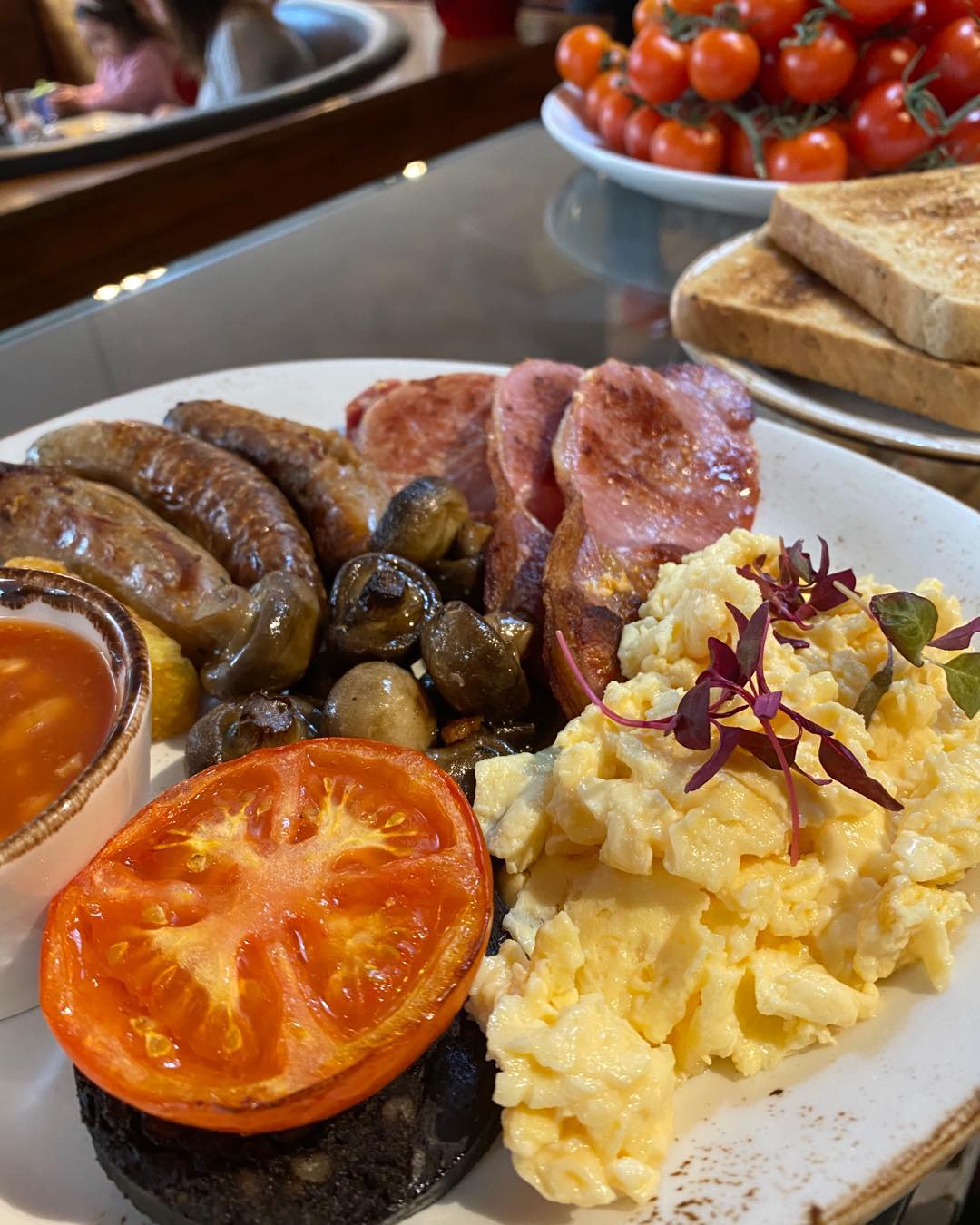 Cafe North
Found on the edge of the Northern Quarter, this independent cafe can always be relied on for good grub. On the breakfast menu here you'll find not one, not two but six different fry-up varieties – ranging from 'mini' to 'big' to 'super' sized, with further options for veggies too.
With prices starting from £7 for the mini, which includes one sausage, one bacon, one egg,
beans, tomato, mushrooms, and toast, it's not necessarily the cheapest builders breakfast in the world but it's still a damned good shout. No need to book, just turn up.
Find it at 66 Shudehill, Manchester M4 4AA.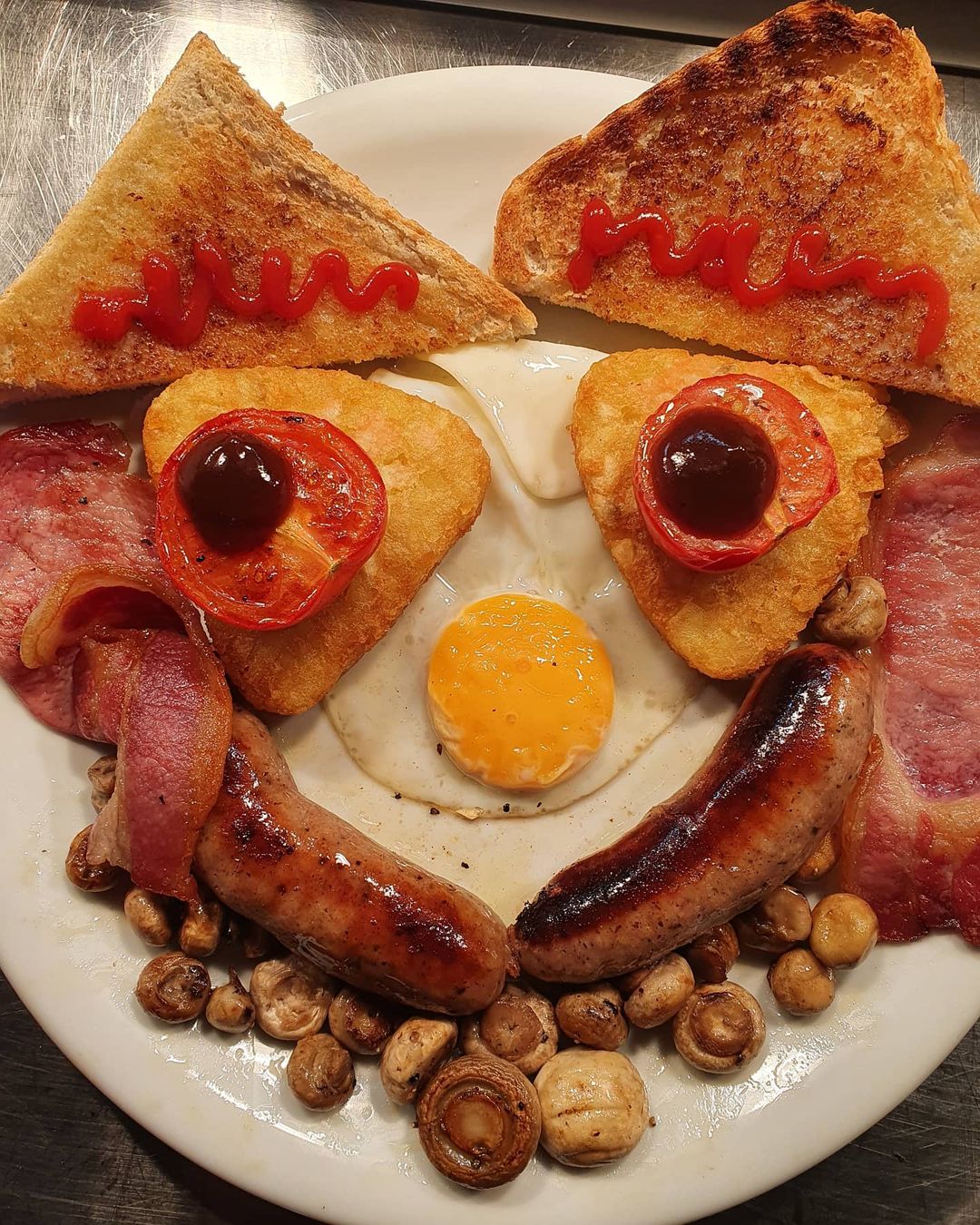 Kim's Kitchen
If you want service with a smile, go to Kim's Kitchen for one of their 'Propatop' breakfast fry ups or barms.
Served until 4 pm, there's two vegan options and a veggie alongside the classic meaty full English (£9) – plus barms in fluffy Lancashire oven bottom muffins. We like the look of the halloumi and hash brown one (£5) a lot, actually but there's absolutely loads to choose from.
Find it at 49 Old Birley St, Hulme, Manchester M15 5RF.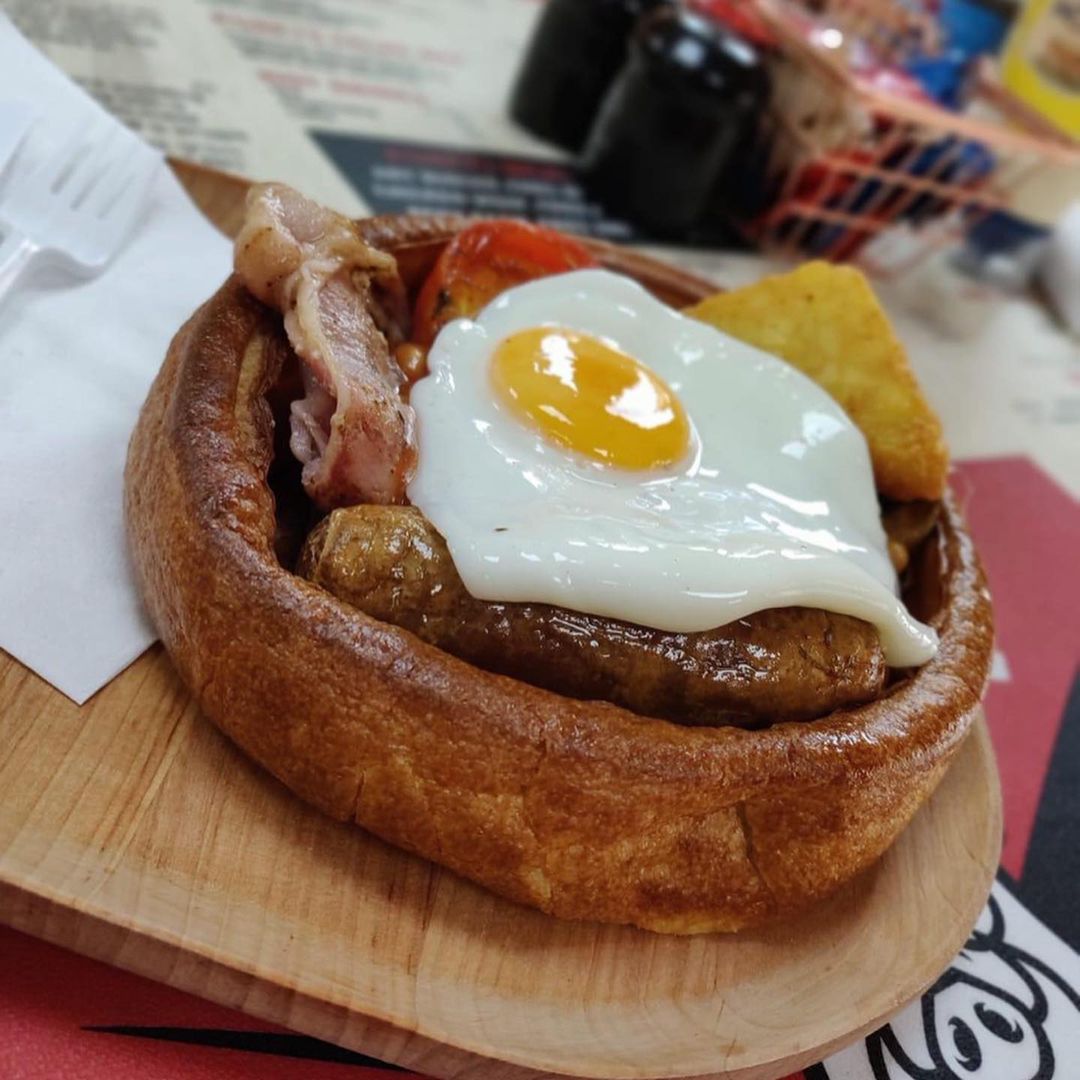 Porky Pig
If you love a traditional full English but fancy it with a twist, why not try it tucked inside a giant Yorkshire pudding?
What first began as a street food stall at Manchester Christmas markets now has its own permanent home just behind the town hall. Get the full works – – tucked inside a giant Yorkshire, or opt for it without, whatever you like.
Breakfast Yorkshire puddings include bacon, sausage, egg, tomato, mushroom, beans and hash brown and will set you back £8.25, but there's some fat breakfast sandwiches and burgers to be found here too as well as cheap options like two slices of toast for £2.15.
Find it at 7 Cooper St, Manchester M2 2FW.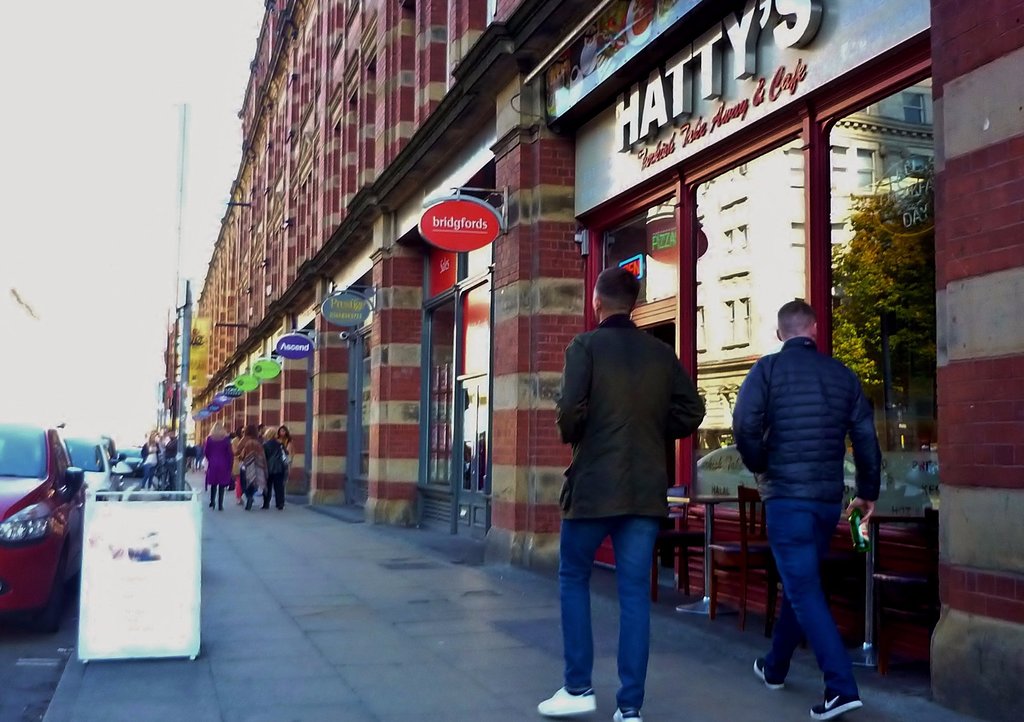 Hatty's
You might've frequented this little Deansgate kebab and pizza shop after a night out, but it can also be relied on for a cracking breakfast barm. It's super cheap too – a fried or scrambled egg barm will cost you just £1.50, rising to £2 if you want bacon or sausage.
They'll also put in extras like hash browns for you in the breakfast barm, so you can build it just how you like it. Perfect when you're feeling hungover and fussy. Be warned, though, they don't start it until 11am.
Find it at 247 Deansgate, Manchester M3 4EN.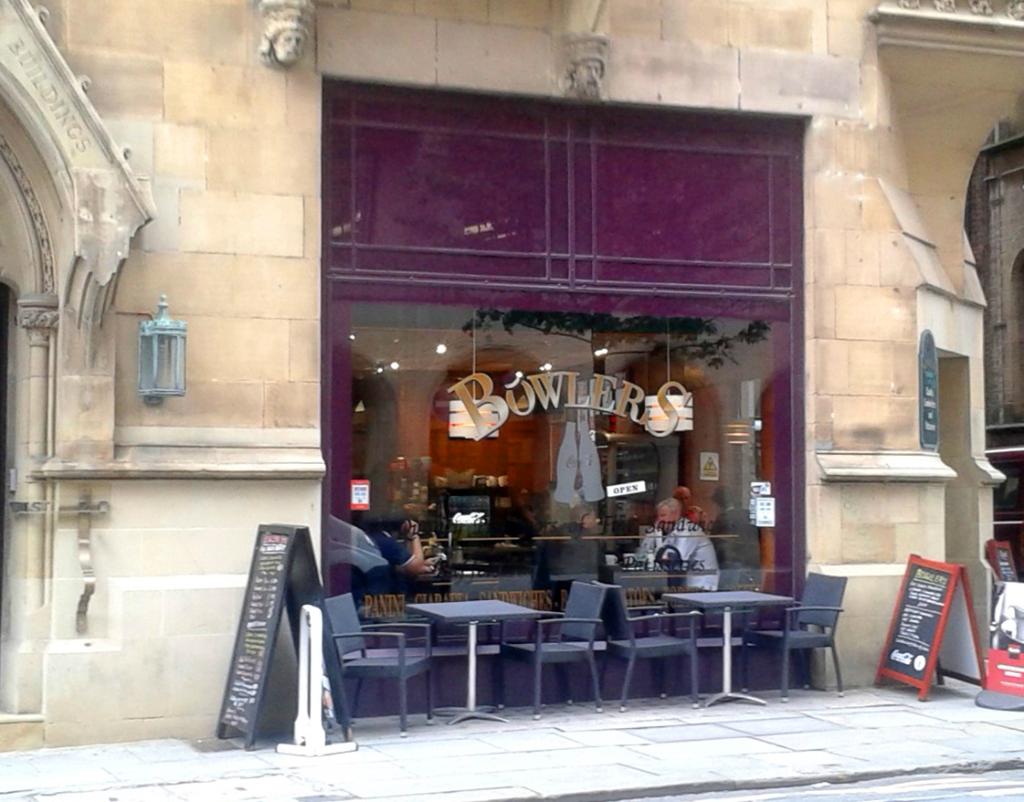 Bowler's Sandwich Bar and Cafe
An institution on Albert Square, Bowler's has got its own little bit of rustic charm.
Sat next to the quaker building, the owner has been here for years serving up reasonably-priced sandwiches, baked potatoes and breakfasts. A fry up here will; set you back £4.50 – leaving you with change from a fiver.
Find them at 2 Mount St, Manchester M2 5WQ.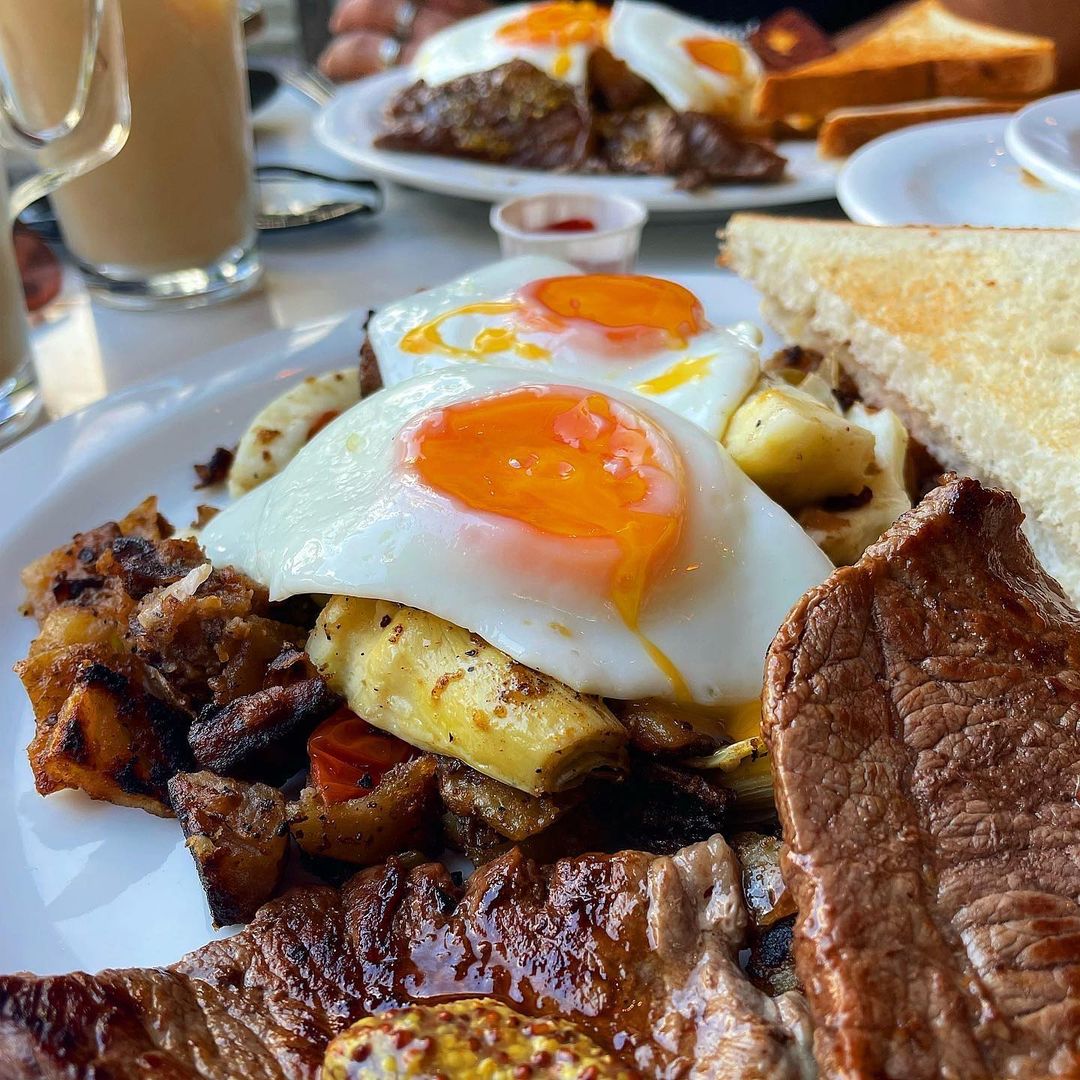 Moose Coffee
Strictly a Canadian breakfast spot, there are some absolutely belting fry ups to be had here. The menu is massive, with a whopping eighteen different fry ups to choose from on their all day breakfast section.
With prices starting from £8.95, it's also pretty reasonable too. Be warned, it's really popular here so you'll probably have to queue.
Find it at 20 York St, Manchester M2 2BB.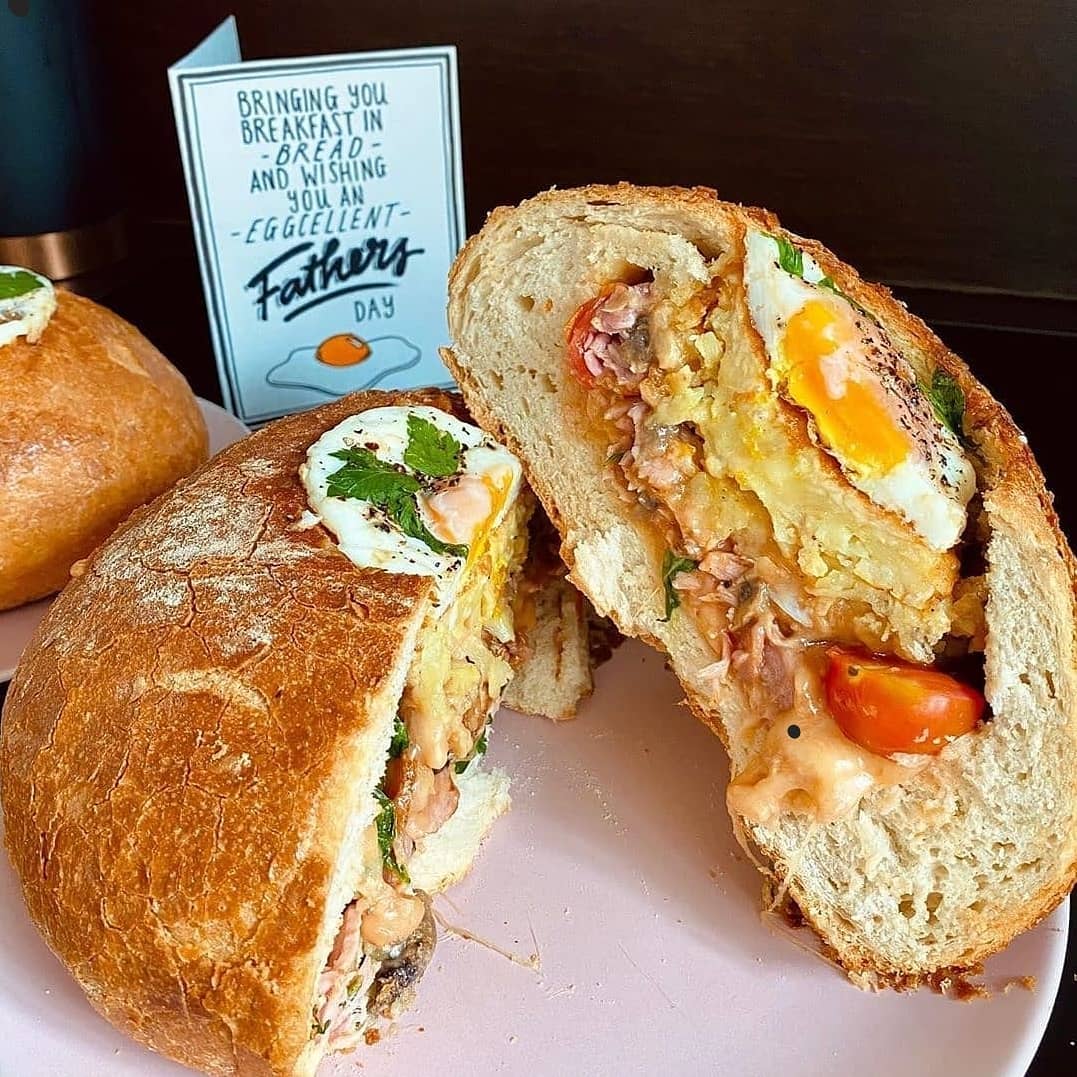 Bread and Bowl at The Crown and Anchor
A whole loaf of sourdough bread, hollowed out and filled with all the best bits of a fry up? It's not traditional, but we're here for it.
Bread and Bowl's comes with juicy high-grade sausages, thick-cut bacon and hash browns between layers of beans, cheese, mushrooms, and tomatoes and will set you back £11 for a regular or £15 for a large. There's veggie and vegan options too, and they even deliver if you're feeling lazy (or happen to be isolating).
Find it at the Crown and Anchor, 41 Hilton St, Manchester M1 2EE.