News
'Hardest Geezer' is the absolute legend running the entire length of Africa for charity and we have no words
While we're struggling to get out of bed on a Monday morning, this fair-skinned ginger bloke is running across Africa in scorching temperatures and a retro England shirt.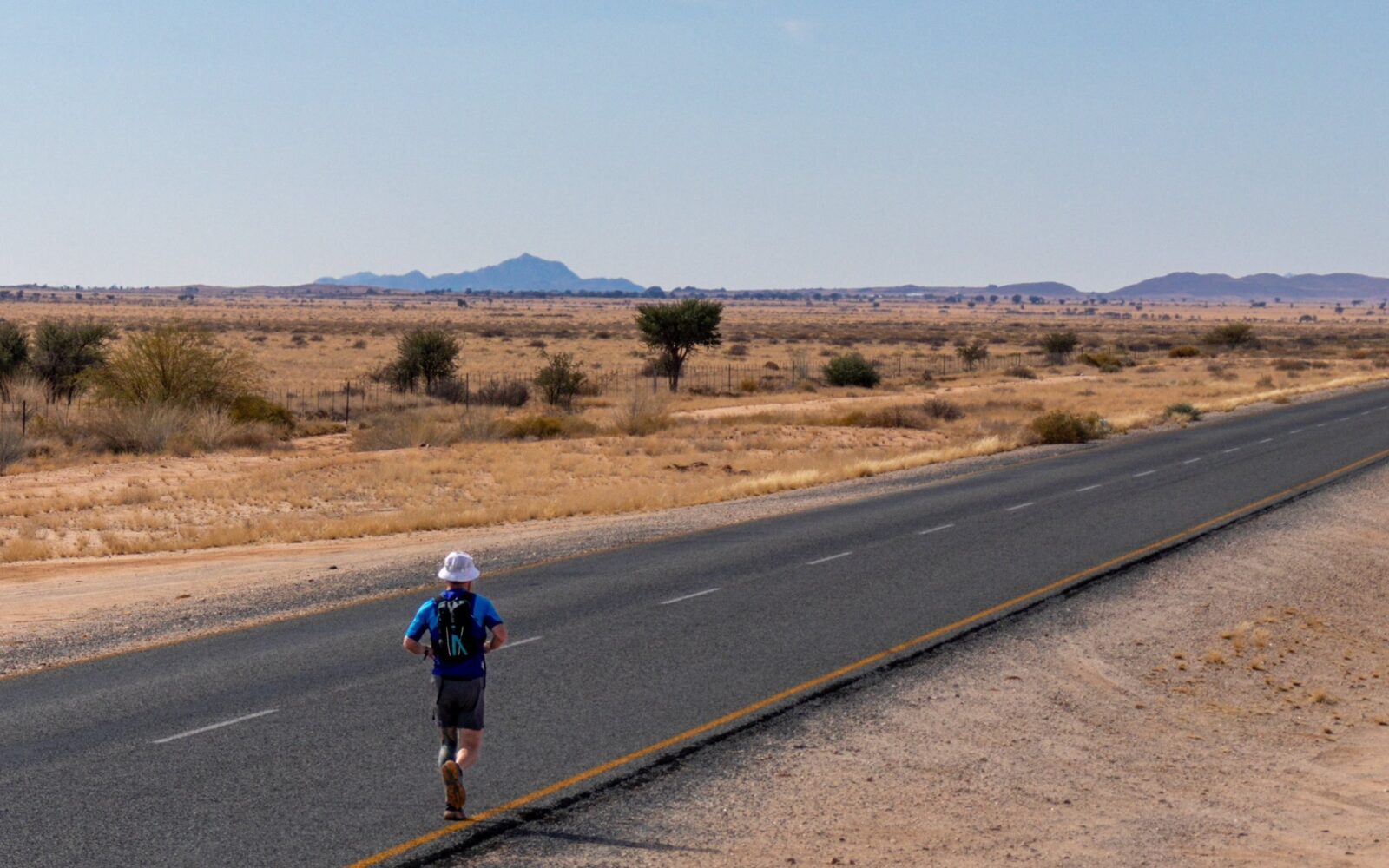 We come across all kinds of incredible human feats and charitable efforts in our line of work, but every now and again someone comes along that truly captures our attention and, in this case, that person is the one they call 'The Hardest Geezer': the man who is running the entire length of Africa.
As in all of it…
Real name Russell Cook, or Russ to his mates, this man has earned the title of Worthing's 'Hardest Geezer' after completing numerous incredible and, frankly, insane endurance challenges, including becoming the first person in history to run from London to Asia. A well-earned moniker, we'd say.
Cut to April 22 onwards and his latest effort is Project Africa, inspired by the challenge to cycle 13,000 km across the Eastern seaboard of the continent — an epic journey in itself which takes over 10 months to complete. The only difference is this lad is doing it all on foot. As you do.
Setting himself the incredibly tall order of running the equivalent of 360 marathons in 240 days, Russ is now three weeks into his long-haul trek with well over 150 kilometres already ran.
His journey will take him through South Africa, Namibia, Angola; the Democratic Republic of the Congo, Republic of the Congo, Cameroon; Nigeria, Benin, Togo; Ghana, Ivory Coast, Guinea; Senegal, Mauritania, Algeria and finally Tunisia where his gargantuan run will finish.
Oh yeah, did we mention that includes part of the Sahara Desert, you know, famously one of the hottest places on Earth? I mean, he's an experienced ultra-marathon runner but this is just nuts.
As for what keeps him motivated, it's a very simple message that we can all learn from: "one day at a time, you've just got to keep showing up", no matter the obstacles.
It's safe to say that beyond all his previous ultra marathon challenges, this is one of the greatest feats of human endurance ever and he's documenting the whole thing on his socials and on his YouTube channel.
We still get over the fact he's ginger either — putting that fair skin under the African heat for hours and hours every day is bravery in itself! Thank god for that sun hat.
Speaking to Sky Sports this week, he explained how part of his inspiration came from "working jobs that [he] really didn't like and feeling like [he] wasn't living a meaningful, fulfilling life" and since then he's had one overarching goal: "get after as much life I can".
How's that for words to live by?
Read more:
As running the entire length of Africa wasn't brilliant enough, the thing we love most about this bloke — other than his incredible levels of positivity — is he's fundraising along the way, raising money not only for The Running Charity which helps the homeless but WaterAid too, which provides clean water and sanitation to areas in need across the globe.
What a guy.
You can get behind him by donating to his Project Africa fundraiser HERE and we'll leave you with one of our favourite videos he's posted so far.
You're an inspiration to all of us and make us want to wake up and put in the graft, good on ya'.
For all the latest news, events and goings on in Greater Manchester, subscribe to The Manc newsletter HERE.
Featured Image — Russ Cook, a.k.a. 'Hardest Geezer' (via Twitter)