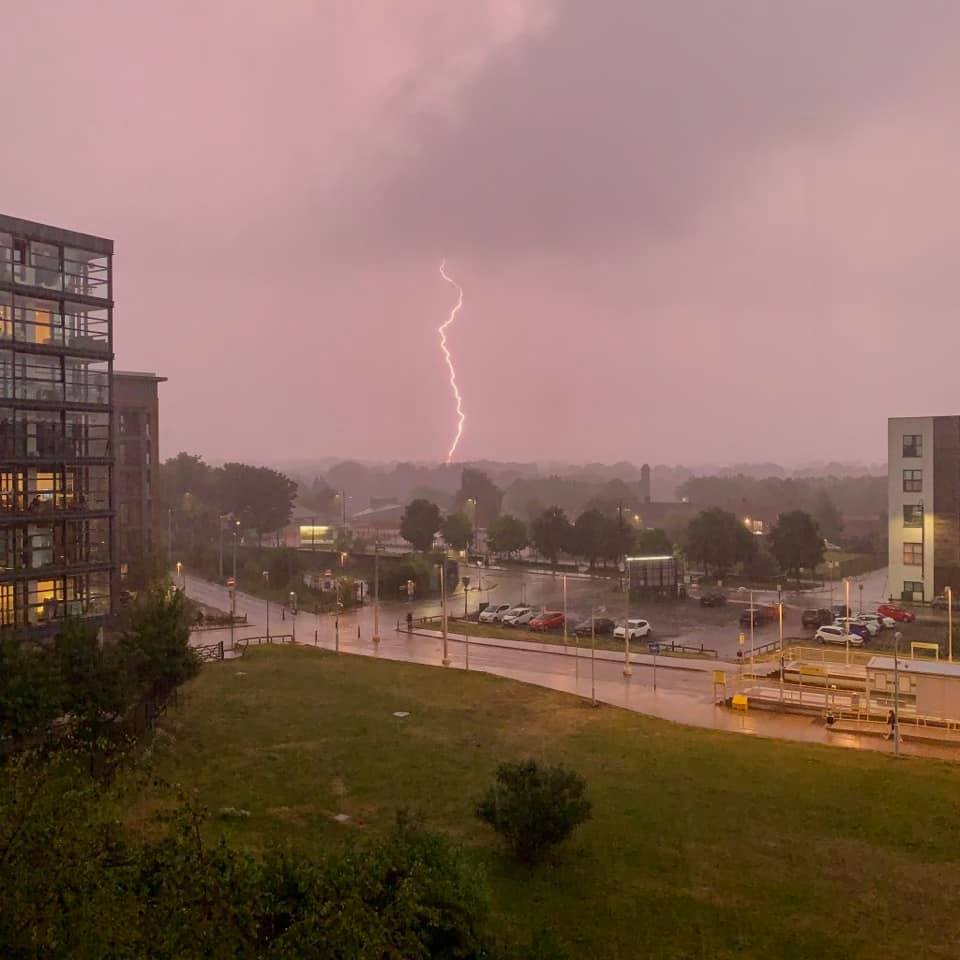 Storms raged across Greater Manchester yesterday evening – sending thunder rumbling through homes and lightning fizzling across the sky.
Between the howl of confused animals and yelps of surprised neighbours, it briefly felt like the end of days.
But whilst some of us held on tight and text our mates ("Did you hear that thunder?!"), others opted to peek outdoors and take snapshots of the biblical scenes unfolding on the other side of the window.
Here are some of the best photos captured on an evening during one of the most epic thunderstorms in Manchester for some time.
Incredible scenes.