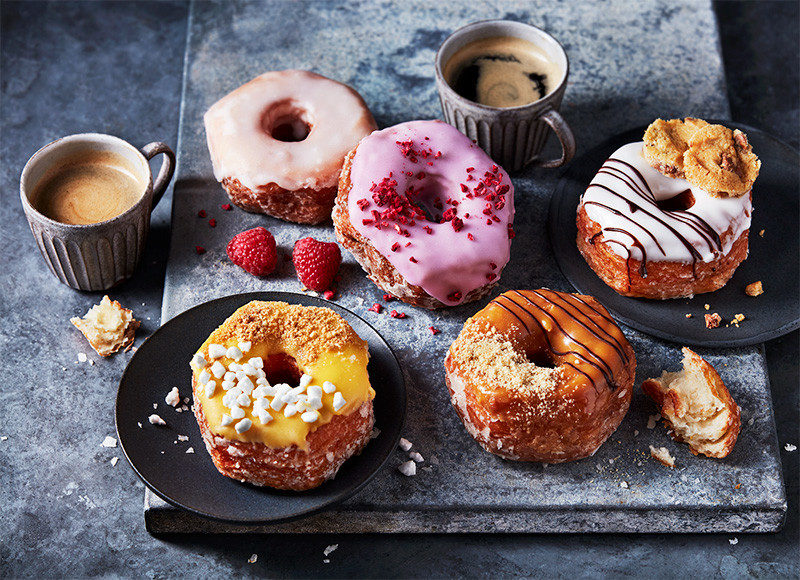 Move over 'cronuts' and 'cruffins', you've had your day.
A new pastry hybrid has now arrived in UK stores and it's ready to take over.
Marks & Spencer has taken pastry cross-over to a new level by launching a 'yumnut' which, you guessed it, is a mix between a yum yum and a doughnut and it's available to purchase from stores nationwide.
These sweet treats are made with the classic yum yum recipe that we all know and love, but switches things up by deep frying, covering them in a sugar glaze and adding a variety of different toppings.
We're about to change your (snack) life! M&S are proud to introduce to you, the love child of the Yum-Yum and the Doughnut! We give you the YUMNUT! Made with fluffy, buttery dough and covered in delicious toppings #Thisisnotjust any Yum-Yum or any Doughnut...this is an M&S Yumnut pic.twitter.com/r4D0zbH80u

— M&S (@marksandspencer) March 4, 2020
The yumnuts come in five different variations:
• Plain Jane - The classic with vanilla pastry.
• Raspberry Royal - Topped with a fruit fondant and freeze-dried raspberries.
• Billionaires - Salted caramel, crunchy biscuit crumb and dark chocolate lacing.
• Simply the Zest - A lemon glaze topped with biscuit crumb and meringue pieces.
• Milk and Cookies - Topped with a vanilla glaze, mini-cookies and a chocolate drizzle.
Each of the yumnuts will set you back just £1.15 each, except for the 'Plain Jane' which is only £1.
That's not all though, as there's still one more flavour yet to hit the shelves. The 'Double Chocolate', which is glazed in milk chocolate fondant and then topped with milk and white chocolate shards, is launching in stores on 24th March, so we've got that to look forward to!