Beautiful house
Massive queue forms FOUR HOURS ahead of Wagamama katsu curry giveaway

Daisy Jackson
Wagamama is giving away free katsu curries today – and a massive queue has already formed.
The popular restaurant's site on St Peter's Square in Manchester city centre has a long line of people eagerly hoping to snap up a free lunch.
The giveaway has been launched in celebration of National Katsu Curry Day, with restaurants right across England, Scotland and Wales taking part.
In Manchester city centre alone, there are Wagamama restaurants at St Peter's Square, Spinningfields and Printworks – not to mention the six more scattered across Greater Manchester boroughs.
The free curry dishes won't be given out until 3pm on Tuesday 27 September – but already by 11am there were dozens standing in line in town.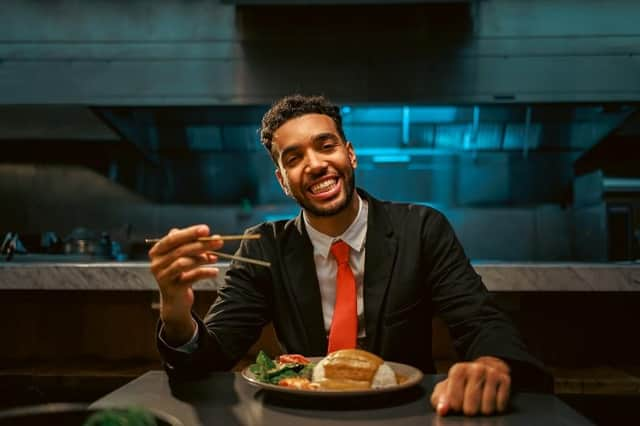 With only 50 katsu dishes per Wagamama restaurant up for grabs, handed out on a first-come first-serve basis, it's looking like the early queueing will be totally necessary.
The freebies are also only available to students who have registered with the new Wagamama Noodle Union, a new student society, which is being fronted by YouTuber Niko Omilana.
Read more: The Manchester Food and Drink Festival award winners 2022
Niko said: "As one of my first acts as noodle union president, I'm proud to announce free katsu to mark National Katsu Curry Day – a day to celebrate across the nation as we come together in honour of all things katsu.
"Make sure to sign up to the noodle union so that you don't miss out on a free katsu curry and other epic prizes throughout the year!"
Wagamama will give away 50 free katsu dishes per restaurant for dine-in, and diners can choose from chicken, yasai, vegatsu or hot.
Featured image: The Manc Group
Fury vs Joshua looks like it's off — again

Danny Jones
In the latest twist that virtually everyone saw coming, the Tyson Fury vs Anthony Joshua fight looks like it has been called off yet again. Is anyone even still bothered at this point?
Fury broke the news via Instagram on Monday evening, revealing that he had not received a signed contract from Joshua before his self-imposed 5pm deadline and that the long-awaited all match-up is now off the table.
While it looked like the two had finally reached an accord for a fight on 3 December earlier this month, with both of the boxer's promoters confirming that a contract had been drawn up, Fury said fight fans can now "forget about it".
The Gypsy King declared it's "officially over for Joshua" and, in typically idiosyncratic fashion, that "he's now out in the cold with the wolfpack". He never fails to come up with a sound bite.
The 34-year-old from Wythenshawe went on to label his 32-year-old would-be opponent an "idiot, coward, s***house, bodybuilder", adding that he knew "he didn't have the minerals" to take on the fight.
His comments echoed an earlier sentiment he shared with both AJ and Oleksandr Usyk last week when he called both of them "s***houses" and "s***bags".
Read more:
Joshua's last two fights came against the Usyk, in which he lost both the first bout and the rematch, going viral with a rather bizarre speech in the immediate aftermath.
As well as questioning how the Ukrainian could have beaten him when he's "not strong", he references everything from the Russian invasion to his weight and time in prison.
As for Usyk, he is the only real opponent Fury is likely to face and the pair have been open about arranging a fight, despite both having made it quite clear that they hope to retire in the new future.