Property
CAPITAL&CENTRIC and Kamani Property Group submit plans for new Swan Street community
The partnership are planning to create a new £37m community in Manchester's New Cross district.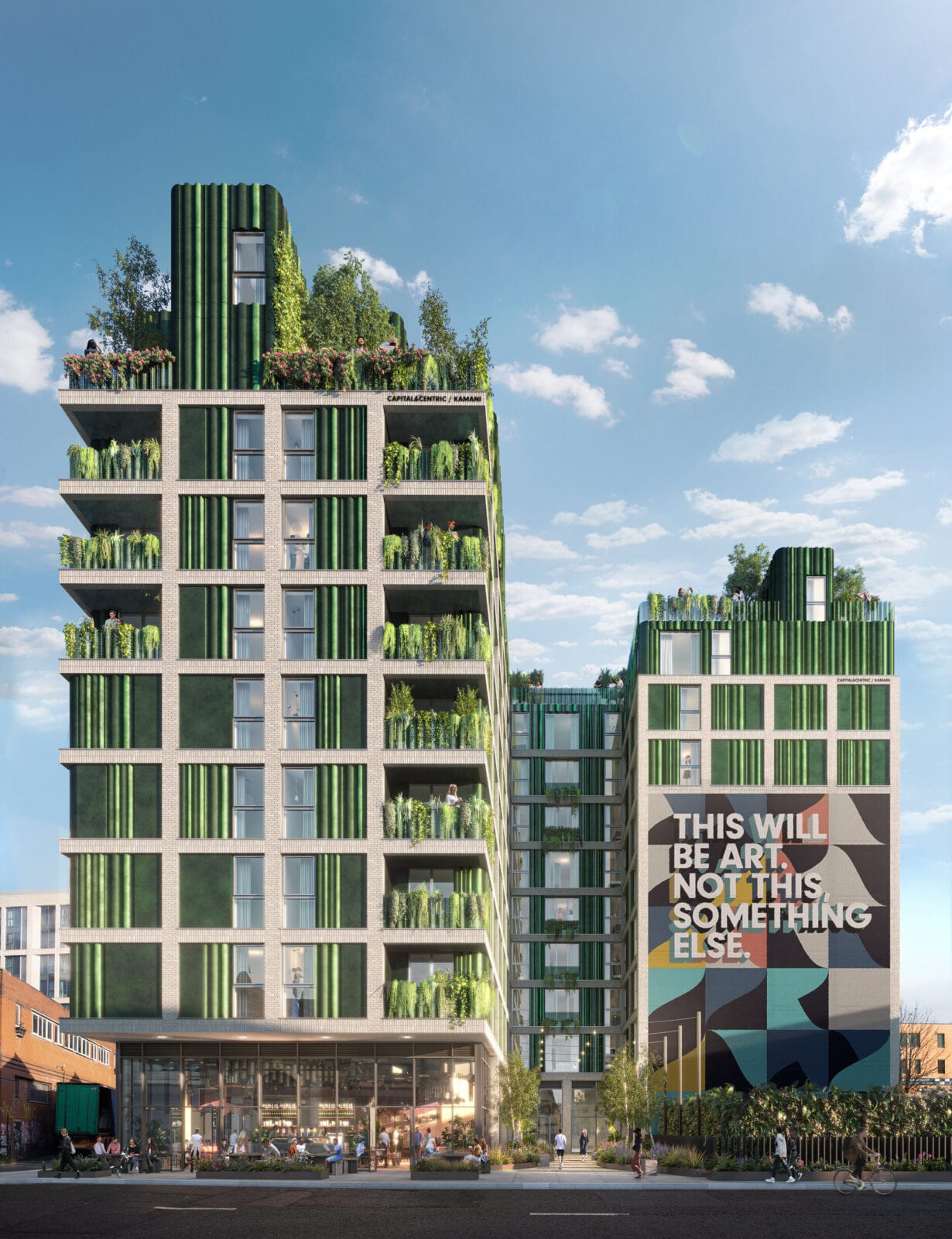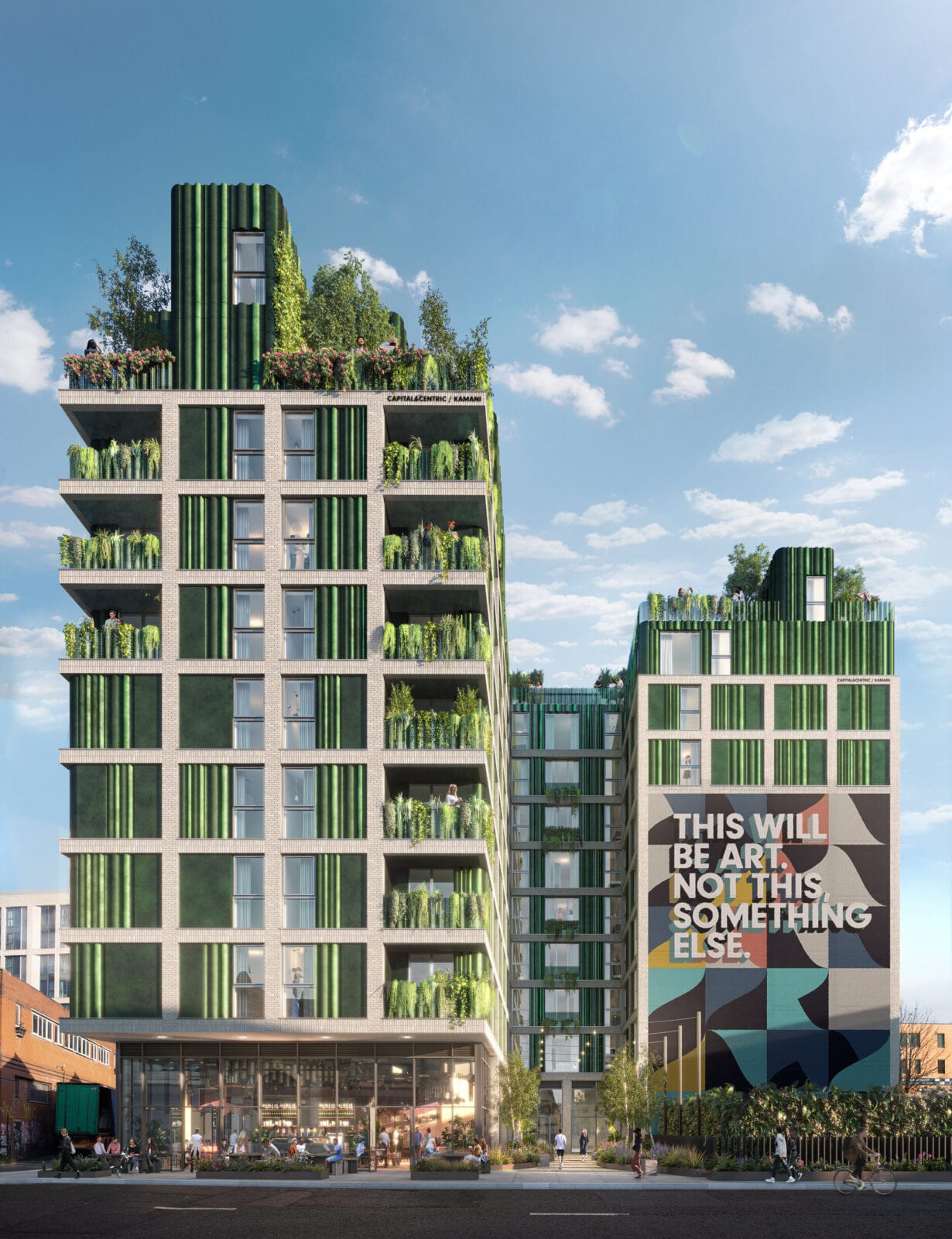 CAPITAL&CENTRIC and Kamani Property Group have this week confirmed the submission of plans for the new Swan Street community.
Social impact developer CAPITAL&CENTRIC – which recently featured in the BBC2 documentary Manctopia – has submitted a planning application for a £37 million scheme to create a new community in Manchester's New Cross district in partnership with Kamani Property Group.
Located opposite the Mackie Mayor food hall and iconic Band on the Wall venue, the scheme will transform thesite on Swan Street – which CAPITAL&CENTRIC purchased with Kamani Property last year, and is currently home to two derelict buildings, once used as a MOT garage and a storage facility – into 118 new homes, with a mix of one, two and three bed design-led apartments.
There will be ground floor workspaces and spaces for local businesses to locate, such as a café-bar or deli.
A shared roof terrace and private roof terraces for residents are also planned, as the developers look to maximise outdoor space [and] with a striking design, it will also feature a huge 270m art canvas on the front of the building – which will be one of the largest in the city and will showcase local and international artists.
Speaking on the plans for the new community, Tim Heatley – Co-Founder of CAPITAL&CENTRIC – said: "New Cross used to be a thriving location in the 18th and 19th century, and its due to have its day again. The area's already attracting indie businesses and the same is going to happen with residents wanting to be part of the growing neighbourhood.
"As you'd probably expect from us, we've gone for a bold design with a huge art canvas on the building.
"We want people to stop and look and for it to become a talking point. Architecture should be interesting and draw people in – we're not interested in building a bland boring building".
Adam Kamani – CEO of Kamani Property – said: "Manchester runs through our veins and we're proud to be part of the New Cross district's resurgence.
"The city centre has been through a tough and unprecedented year tackling COVID-19, but we're looking forwards to the comeback and recovery. As a business we're keen to play our part in helping Manchester to thrive again [and] the submission of our plans with CAPITAL&CENTRIC to breathe new life into an under-loved part of the city with boundless potential is a great way to kick off 2021."
Tom Dobson, Associate Director at Hawkins\Brown – the architects behind the scheme – said: "Swan Street is a fantastic opportunity to provide a new landmark destination with a layered architectural response, designed to offer a mixed use scheme of high-quality homes activated at ground level by commercial premises and enhanced public realm."
The New Cross district is bound by Swan Street, Oldham Road, Rochdale Road, and Livesey Street.
In 2015, Manchester City Council approved a Neighbourhood Development Framework for New Cross to guide future development and create a vibrant new residential led neighbourhood, and the planning application submission by CAPITAL&CENTRIC and Kamani Property Group this week follows a public consultation, which was held during December.
A decision on the planning application is expected from Manchester City Council in the Spring.