Property
Plans to demolish Premier Inn and replace it with 38-storey student skyscraper approved
Big changes in this part of town.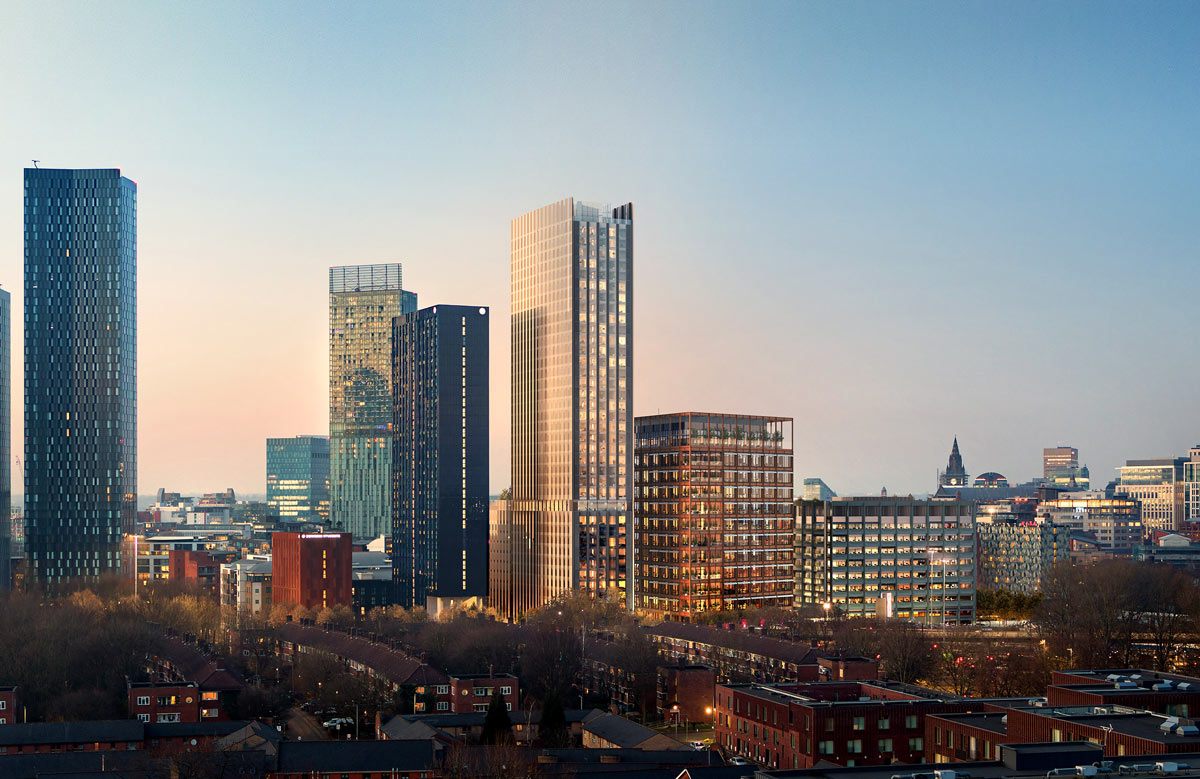 Plans to build a huge skyscraper of student accommodation have been approved, with the existing Deansgate Locks Premier Inn on the site demolished.
The plans were first submitted in November 2022, replacing the hotel on Medlock Street with a 38-storey building that will provide rooms for 1014 students.
Also in the plans is a 13-storey office building, providing 36,000 sq m of Grade A office space.
The proposal includes a new piece of artwork which is nine storeys tall, the artist behind which will be chosen through a competition.
Whitbread, the company behind Premier Inn Hotels, is working with property developers Dominvs Group on the huge development.
They say they also plan to include three new public spaces – 'The Wood', which will resemble native UK woodland; 'Rain Garden', which will manage rain in a 'playful and sustainable way'; and 'Edge Street', which will be a new green street with trees and ornamental plants.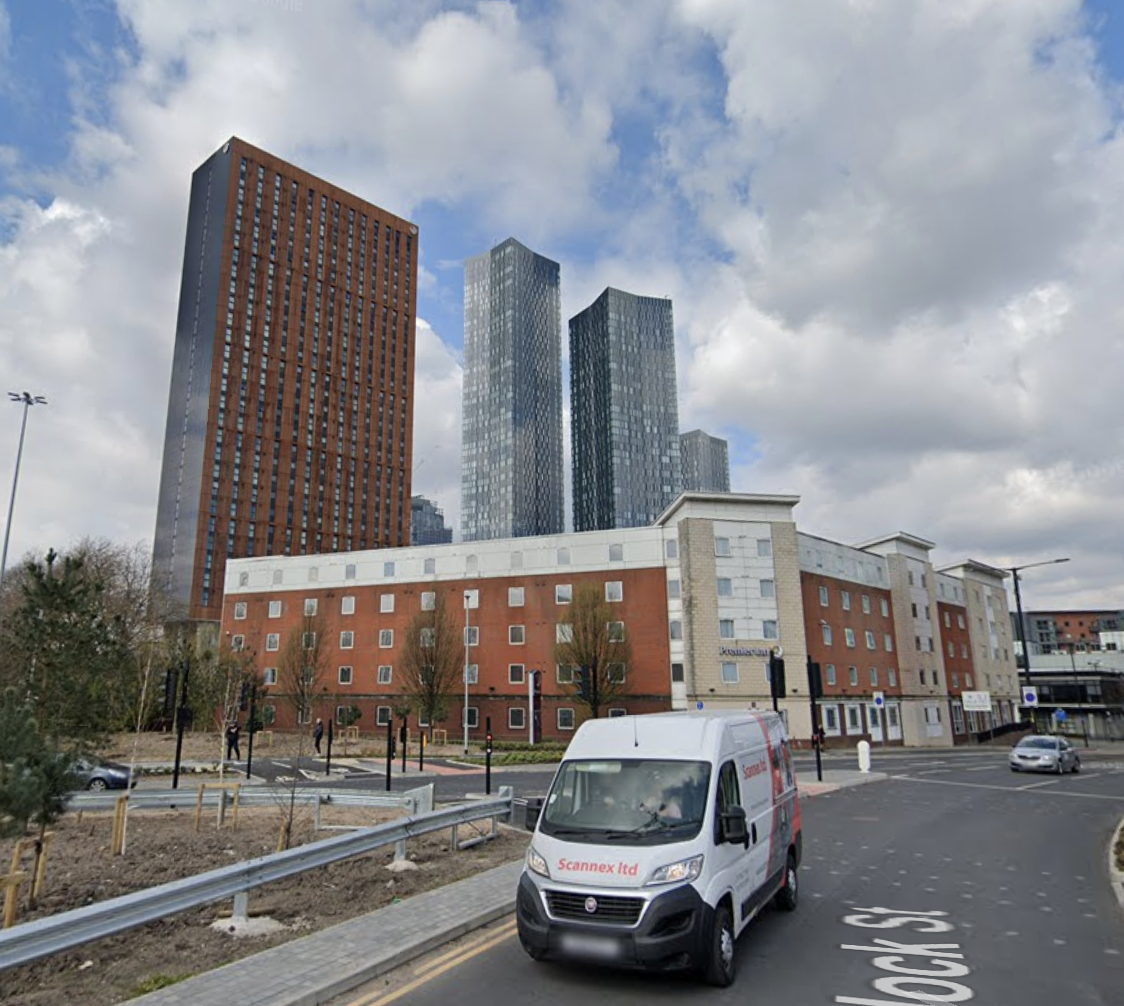 They say: "Whitbread and Dominvs Group are bringing forward proposal at One Medlock Street that will contribute to the ongoing transformation at First Street, supporting a vibrant growing community, making an attractive and sustainable setting for work, living and study.
"At street level the scheme opens the site up, creating activity to enhance the pedestrian experience through a series of high-quality street and a new public realm.
"The proposed scheme is a mixed-use, office and purpose-build student accommodation scheme.
"As part of the current proposals, the Premier Inn building would be demolished and redeveloped."
Featured image: Whitbread / Dominvs