Salford
This is why lots of colourful 'book benches' have popped up across Salford
The 20 new 'BookBench' sculptures are part of the first-ever Salford Literacy Trail.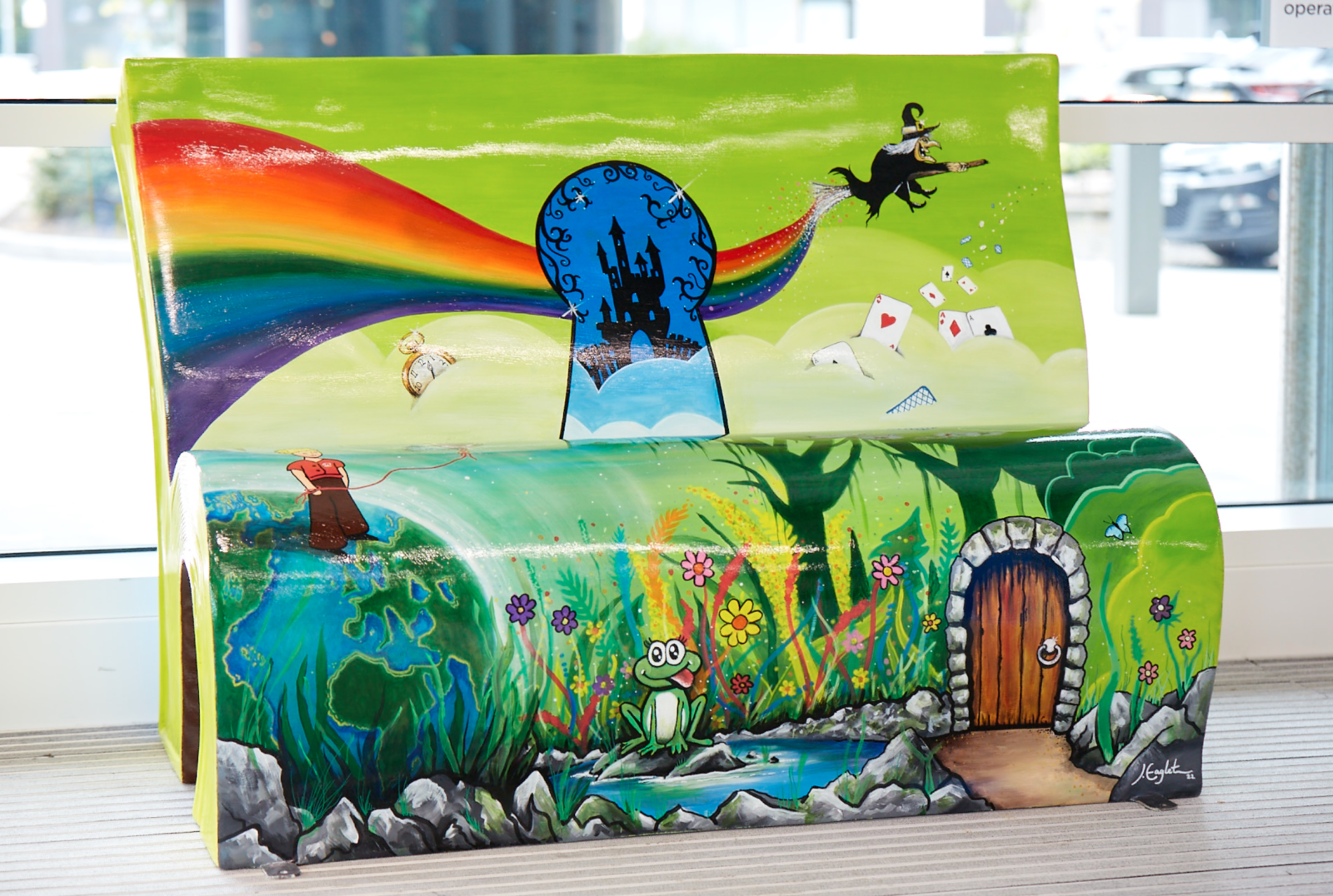 Have you noticed that a handful of colourful new benches have popped up across Salford over the past couple of days?
Been wondering where they've come from? Keen to know what the story is behind them?
Of course, benches are not something the residents and locals of Salford would usually bat an eyelid at considering there are so many dotted all around the borough, but it's fair to say that these 20 colourful new additions that have been cleverly-designed to resemble the shape of a book, and are inspired by a range of different themes, are worth stopping to take a closer look at.
The new 'BookBench' sculptures are actually part of the first-ever Salford Literacy Trail – which began last week and will be running up until 9 September 2022.
The new art trail – which is in partnership with the National Literacy Trust and BUPA Foundation – has been described as a "unique collaboration" between local school children and artists, and features 20 eye-catching sculptures created by global public art producers Wild in Art.
Wild in Art famously brought the popular Bee in the City art trail to Manchester back in 2018, and has a number of other award-winning art trails to its name.
Artists worked with children from 20 different primary schools across Salford to design benches that capture how their favourite books inspire make them feel.
The BookBenches have placed at key locations across Salford, including near the Blue Peter Garden, around MediaCity, and at Salford Cathedral, Salford Museum and Art Gallery, RHS Bridgewater, and Salford Shopping Centre, for families to explore their local area, discover the benefits and joys of reading, and engage with stories together.
As you make your way around the trail, you will been able to find inspiration from the children's favourite books, inlcuding The Boy Who Grew Dragons, Macbeth, The Memory Tree, and the absolute classic that is The Very Hungry Caterpillar.
The project is said to have been designed to "inspire a love of reading", with each BookBench providing "a blank canvas for children's creativity", according to trail organisers.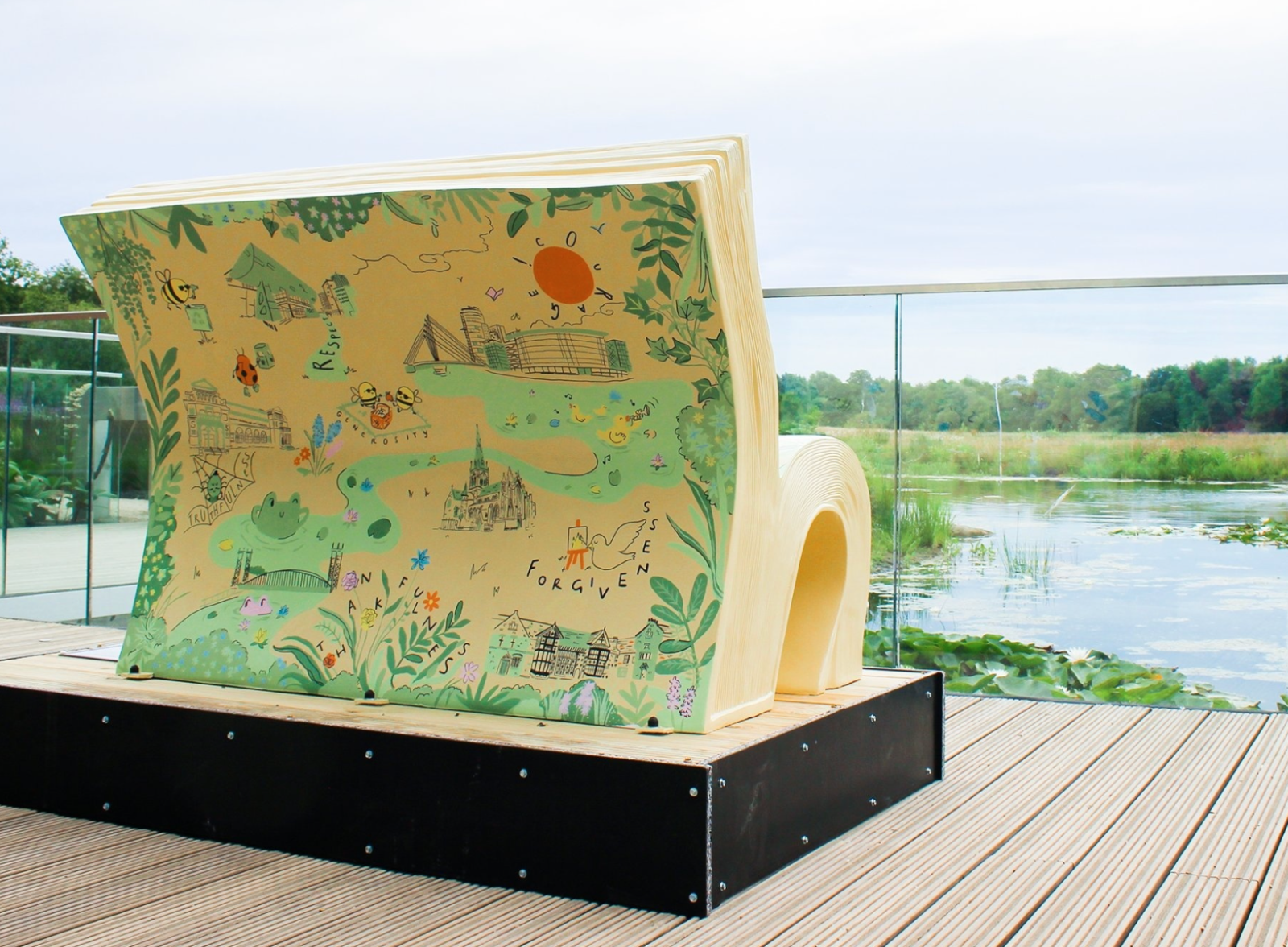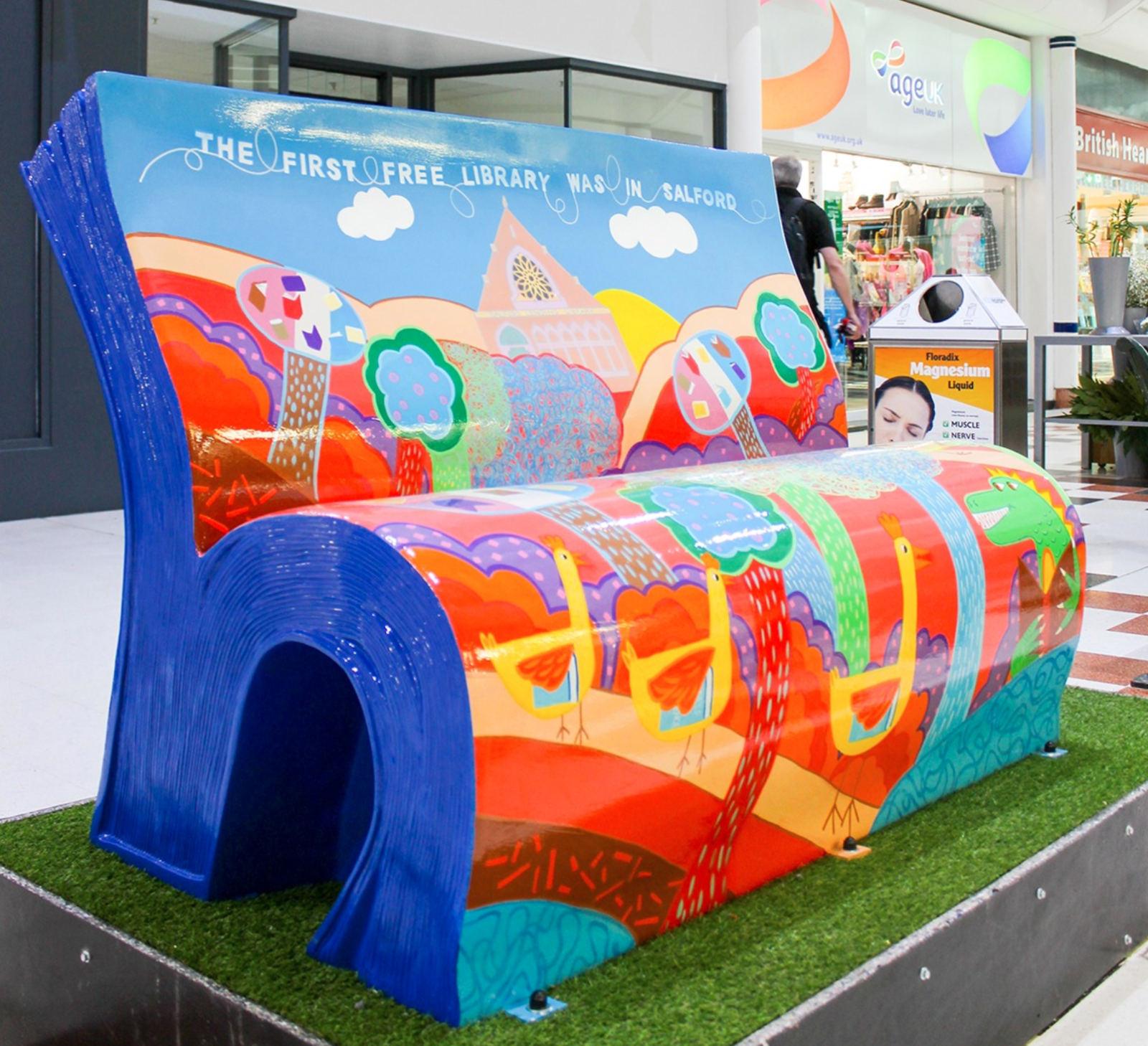 The trail also aims to raise awareness of the positive links between reading and mental wellbeing, as research from the National Literacy Trust shows that children who are the most engaged with literacy are three-times more likely to have higher levels of mental wellbeing than their least engaged peers.
"We want to create an environment where every child in Salford has the opportunity to engage with stories and books that reflect their lives, offer them comfort, or an exciting escape," said Mike Leyland – the National Literacy Trust's Programme Manager for Salford Literacy Trail.
"We hope that the Salford Literacy Trail starts conversations in families, at schools and in communities about stories that have affected them, or that have shown them a different view on life, and encourages an even greater love of reading in everyone who takes part."
Each BookBench has been individually-sponsored by local businesses.
These sponsorships, alongside the BookBench auction in the autumn, will raise vital funds for the National Literacy Trust to help it "champion reading" with local disadvantaged children.
There is a downloadable map available online, along with fun activities for kids to inspire them with the magic of stories, and you can find out more about the Salford Literacy Trail 2022 on the trail's website here.
Featured Image – Wild in Art