Shopping
Inside Sports Direct's new FIVE STOREY Manchester Arndale store, complete with gaming arena and sports challenges
It's unbelievably massive in here...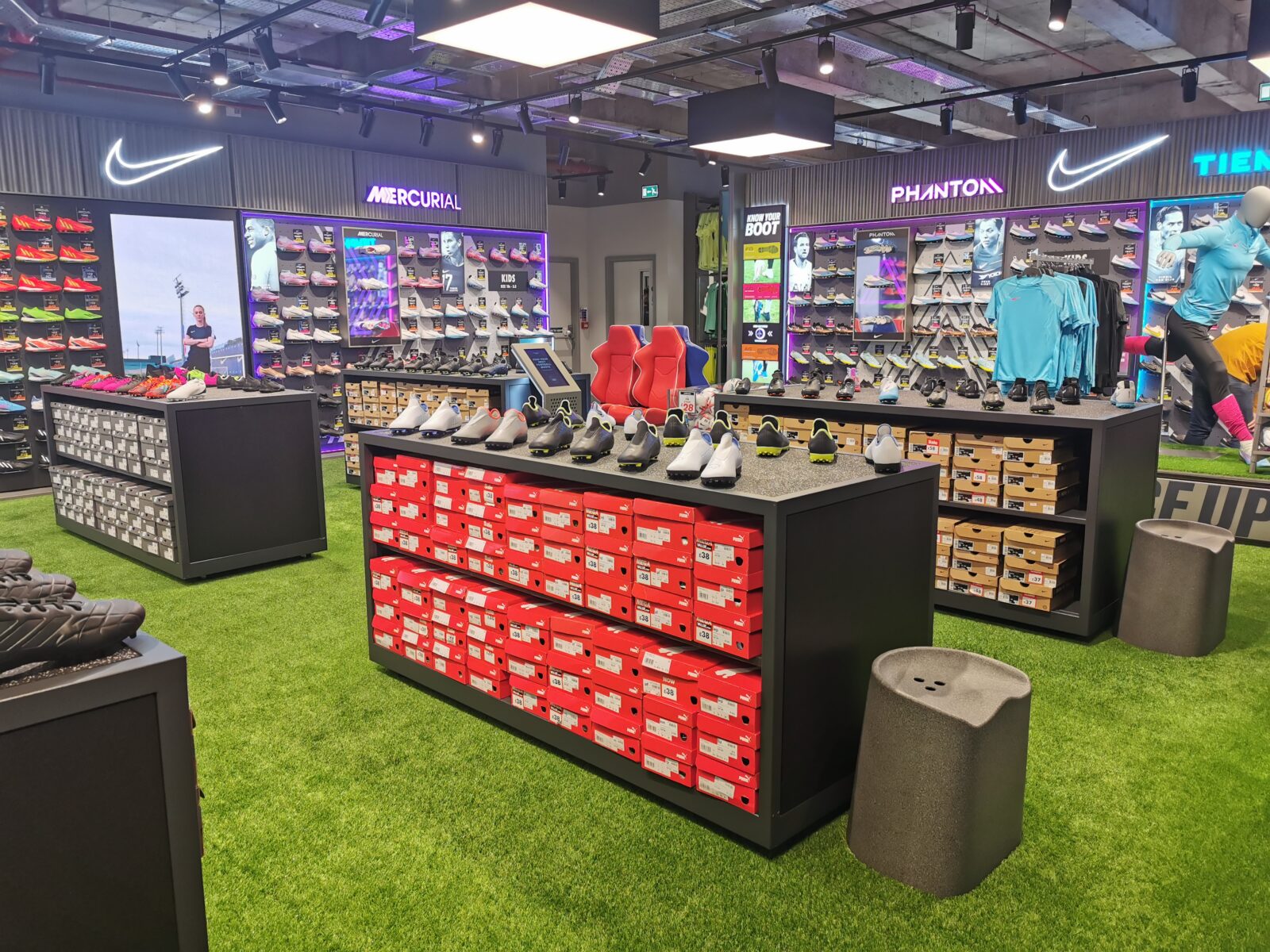 Sports Direct has opened its brand-new, high-tech store inside the Manchester Arndale today – and it's seriously impressive.
The five-storey flagship shop for the sports retailer is packed with interactive features, from fitness challenges to a bra-fitting studio.
The high-tech space has gadgets that will do everything from accurately measuring your foot size to testing your strength.
There's even a bank of gaming PCs and consoles on the top floor, as a Belong Gaming Arena opens within the new Sports Direct shop.
Here, gamers can buy a single pass or sign up for unlimited play time for £15 a month, grabbing drinks from a slushy machine and snacks from a shop area.
Sports Direct has taken over what was once the BHS department store within Manchester Arndale, a 50,000 sq ft site that's been largely empty since 2016. It's moved across from its previous unit just around the corner.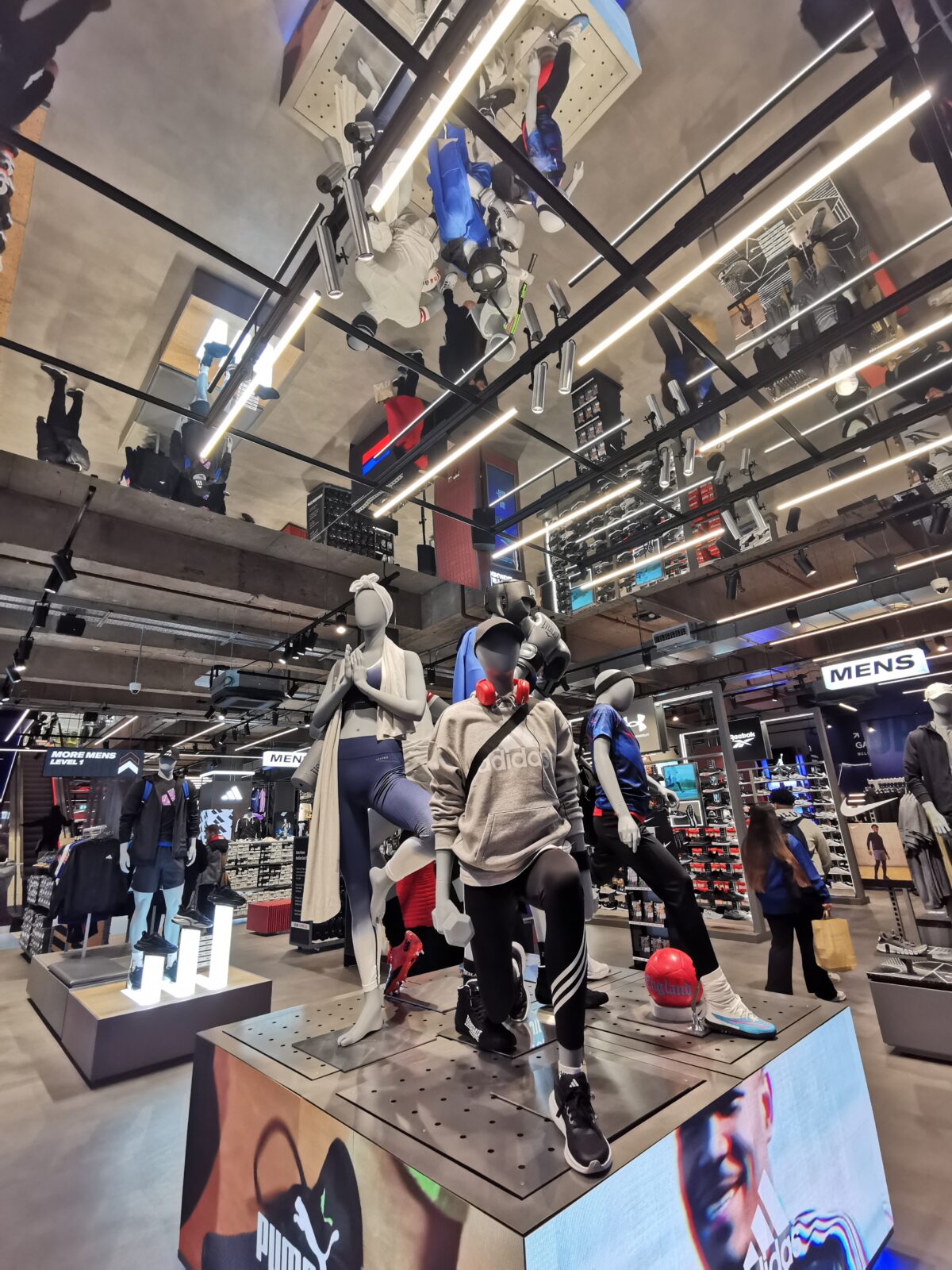 Shoppers are immediately greeted by a DJ booth, a mirrored ceiling and rack after rack of sportswear.
Brands including Adidas, Nike and Puma are all stocked, as expected, alongside other Frasers Group brands like Jack Wills and USC.
Game has a huge presence up on the top floor, where shoppers can also get their clothing purchases customised.
Click or swipe through the gallery below to see more from Manchester's new Sports Direct store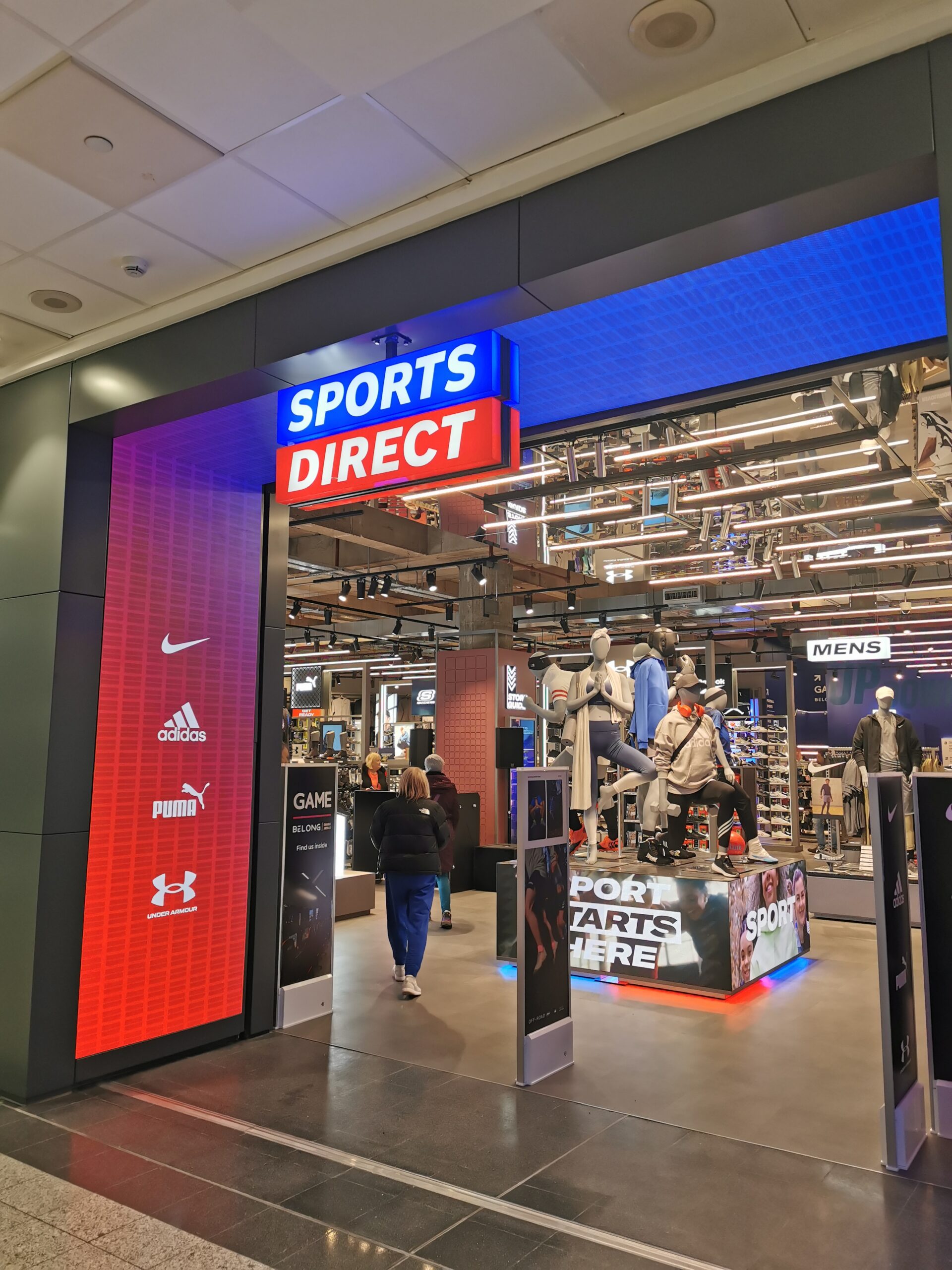 There's kit on sale for every sport from hiking to running to skateboarding to hockey to cycling to fishing to boxing to tennis to rugby to golf to swimming, plus a huge astroturfed area dedicated to football.
In the football zone, you can try on a massive range of football boots while sitting in dugout-inspired seats, with rival mannequins dressed in City and United kits propped up on rotating plinths.
It's not just about the shopping in here either. Sports Direct has brought a whole load of interactive games and challenges to Manchester.
Read more
You can test your golf skills at a Putting Challenge, flex your footwork at a miniature sit-down football pitch, and show off your upper body strength by doing dead hangs from a bar for as long as possible.
The bra studio features a unique multi-brand bra finder tool, which can suggest the right size and shape for your sport, whatever brand you go for.
Sports Direct's Chief Executive Michael Murray said: "Manchester is a significant location for the group, and we're excited to be opening our next flagship in the city."
The huge new Sports Direct store in the Manchester Arndale is open now.
Featured image: The Manc Group