Shopping
Kim Kardashian's Skims swimwear brand is now available to shop in Manchester
Selfridges has sorted summer.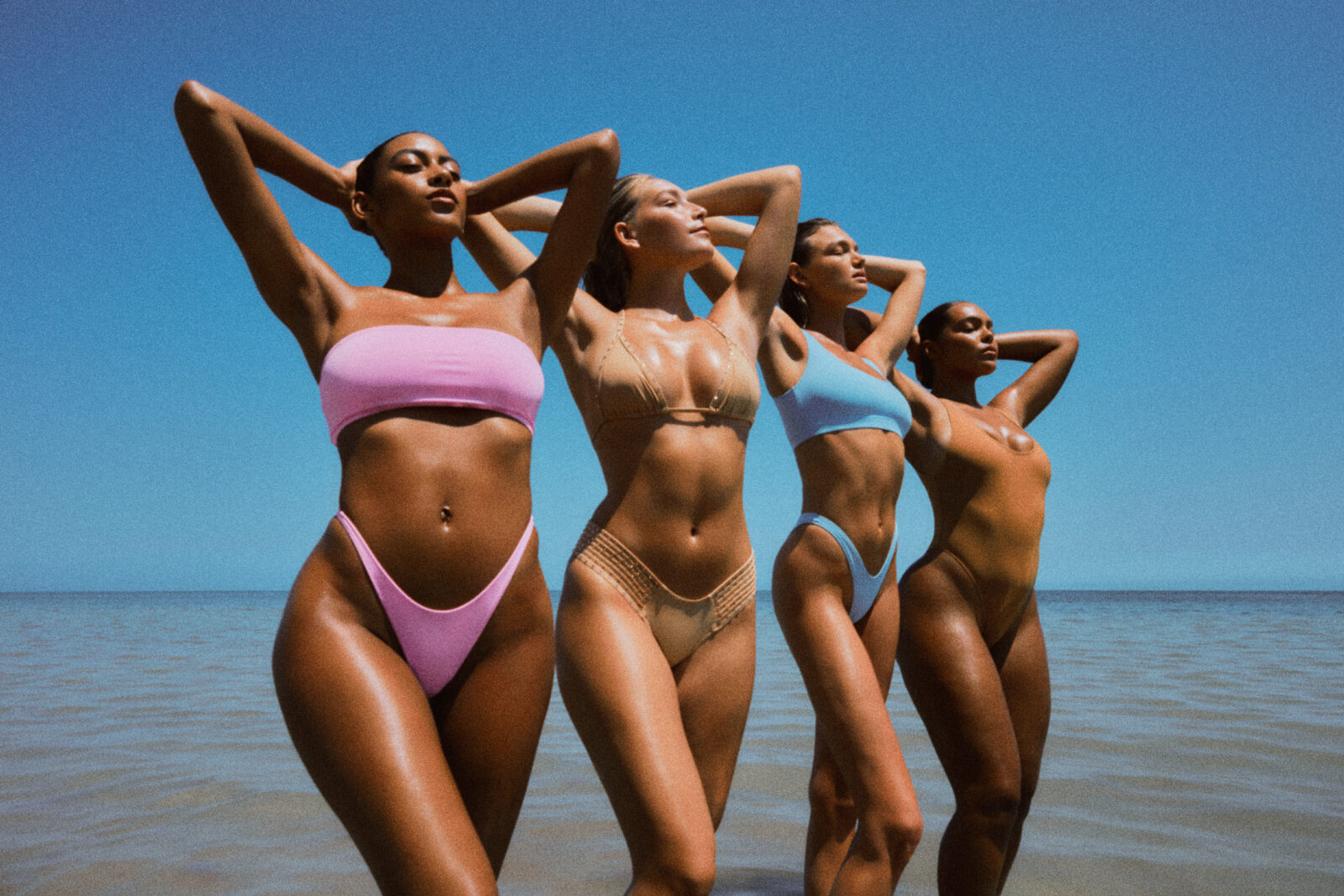 Skims, the wildly popular clothing brand co-founded and launched by Kim Kardashian, has brought its swimwear collection to Europe for the first time ever.
The best-selling range of swimming costumes and bikinis is available to shop at the first-ever European Skims pop-up in London, as well as being stocked in Manchester.
Selfridges department stores in both the Trafford Centre and in the city centre will have an edit of the collection for customers to shop.
Down south, the Corner Shop at Selfridges London has become an immersive Skims experience, designed to replicate a Summer Los Angeles poolside oasis, down to the diving boards and palm trees.
Shoppers will even be able to grab custom Skims ice cream treats by Chin Chin Labs while they browse.
It's been designed in partnership with the brand's long-time collaborator, Willo Perron of Perron-Roettinger.
The Skims swimwear edit available to shop at Selfridges Manchester Trafford and Selfridges Manchester Exchange Square will include the brand's signature cuts in multiple coverage levels and colourways.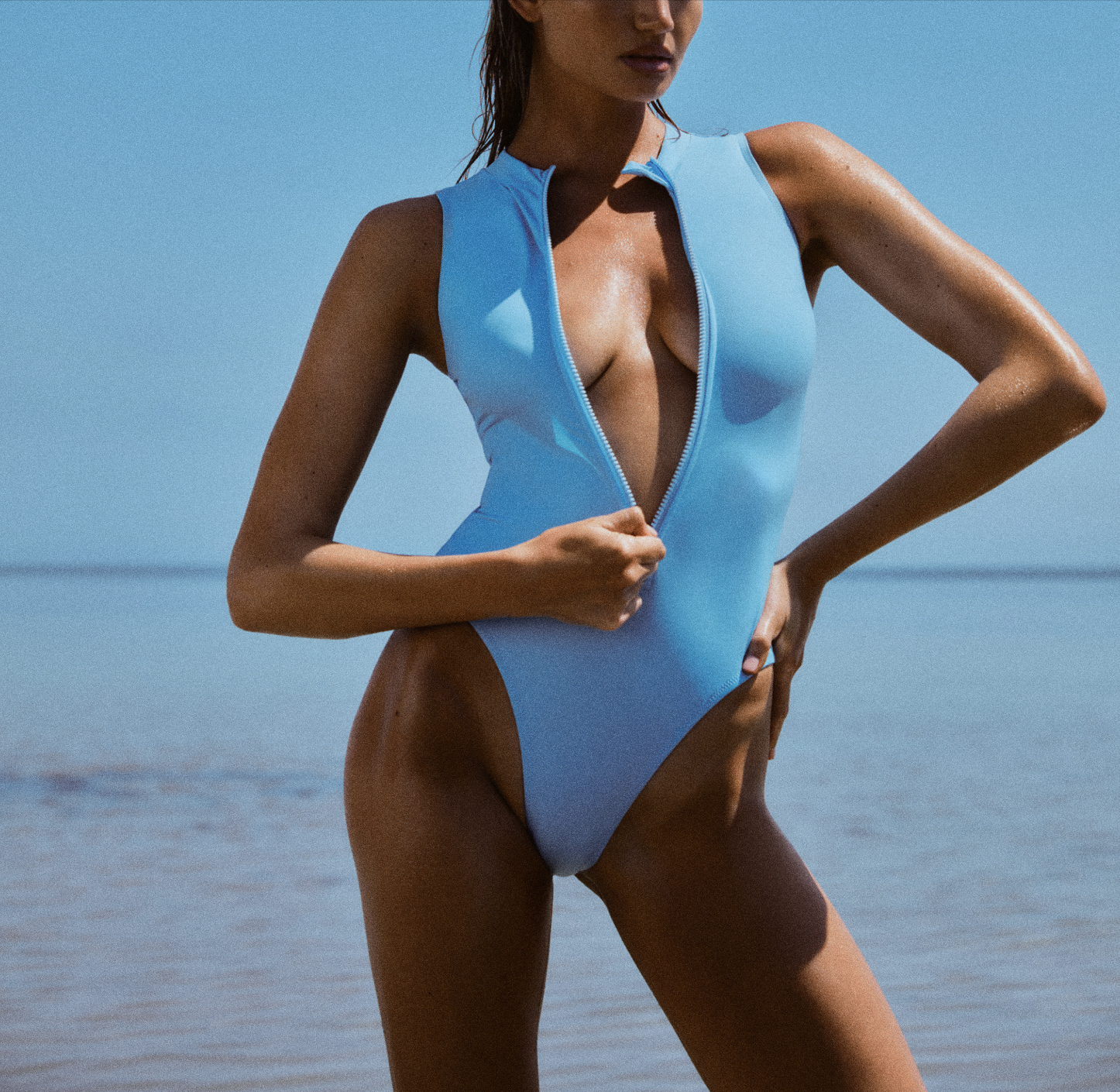 The pop-up experience and arrival into Europe follows the opening of a Skims Summer Pop-Up in New York, where visitors waited in a queue for more than two hours every day to shop.
The brand has also revealed plans to expand into free-standing stores across the UK and Europe within the next three years.
Jens Grede, co-founder and CEO at Skims said: "I'm thrilled to open our first international pop-up experience at the iconic Selfridges Corner Shop. We expect demand and buzz to be high as this is the first time SKIMS Swim will be available in retail outside of the U.S.
"The pop-up experience will set the tone for the future of Skims in London, as the cultural and fashion destination is a key market for our global expansion."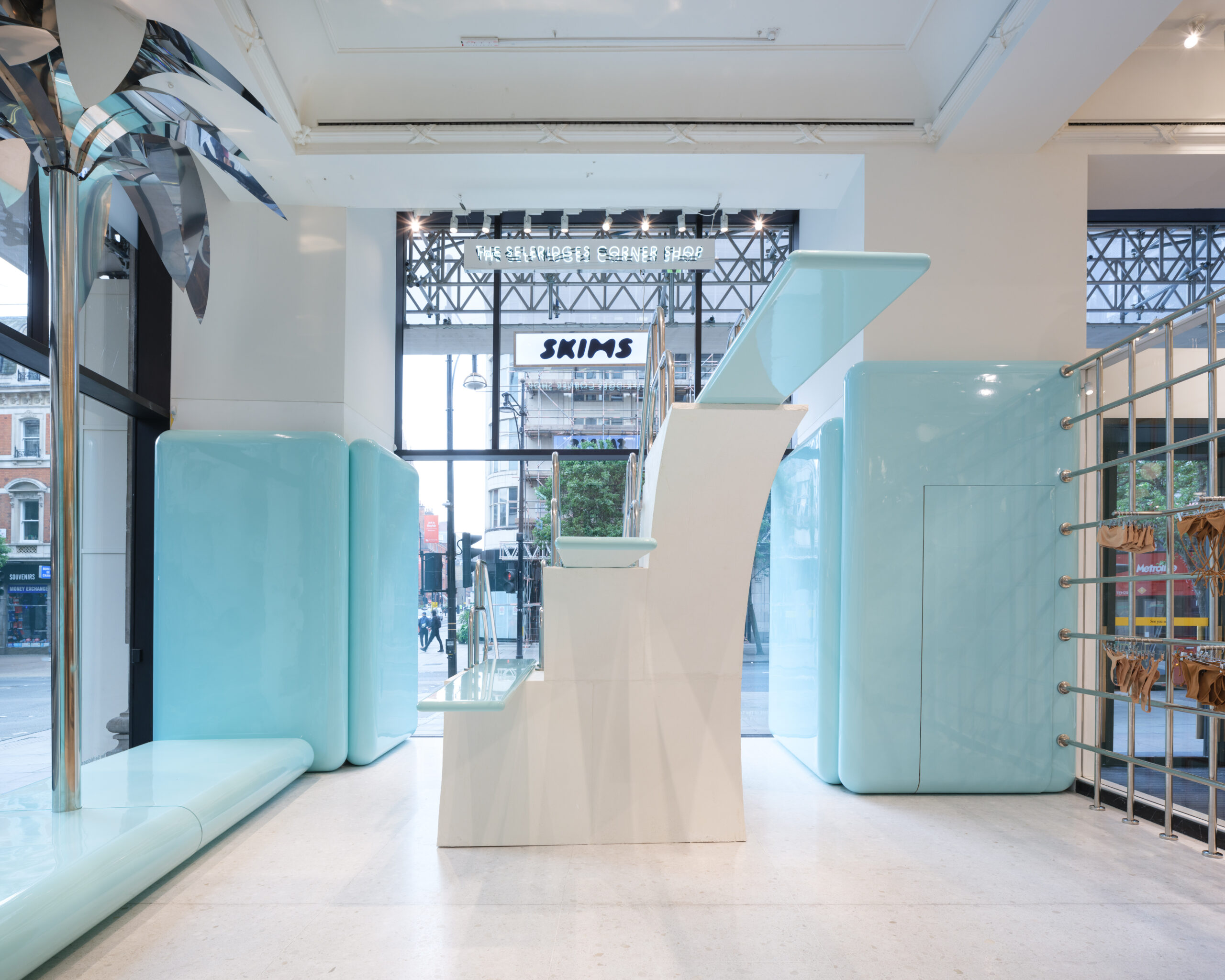 Robert Norton, Chief Commercial Officer at Skims, said: "As we look to establish SKIMS as a global brand, Selfridges London is the optimal starting point for the next phase of SKIMS journey with our existing customer base in the UK and unparalleled business at Selfridges to date.
"The pop-up experience and expansion of our permanent shop-in-shop space at Selfridges set the framework for our global retail strategy, and we will continue to leverage multi-brand partnerships this year as we plan to open 35 shop-in-shops in the U.S. and internationally."
Bosse Myhr, Selfridges Director of Womenswear and Menswear, said: "We are extremely excited to welcome SKIMS Swim to the Selfridges Corner Shop, continuing to build on our long-standing relationship with the brand.
"We know our customers love SKIMS product and its distinct point of view. We are looking forward to Selfridges customers being the first to explore the SKIMS Swim collection in Europe, with an extraordinary shopping experience that will get everyone in the mood for summer."
Skims is available to shop in Manchester now at Selfridges store, while stocks last.
Featured image: Supplied