Shopping
There's some unmissable deals and offers in LOFT NQ's pop-up 'relocation sale'
How does up to 70% off on furniture and home accessories sound?
LOFT is currently hosting a massive 'relocation sale' with up to 70% off as its Northern Quarter pop-up prepares to shut its doors.
The Manchester-based furniture and homeware brand – which was founded with humble beginnings by Benjamin Hall back in 2003, and soon became the place to go to furnish interiors as the city started to blossom with brand-new flats, apartment blocks, offices, and student accommodation in the early noughties – opened its pop-up store in the heart of the Northern Quarter at the start of 2020.
The LOFT Shop was opened to build on the company's success after making a huge impact on the Build to Rent (BTR) and Purpose Built Student Accommodation (PBSA) markets.
With new lines arriving every week, the pop-up was designed with the community in mind and aims to provide local people with high-end furnishings at affordable prices, by filling the space with ex-display pieces, end-of-line furniture ranges, and surplus project stock.
LOFT also prided itself on reaching out to small, independent Manchester-based artisans to give them free pop-up space at weekends in store and help them have a high street presence.
And it's safe to say that it's been a huge success ever since opening.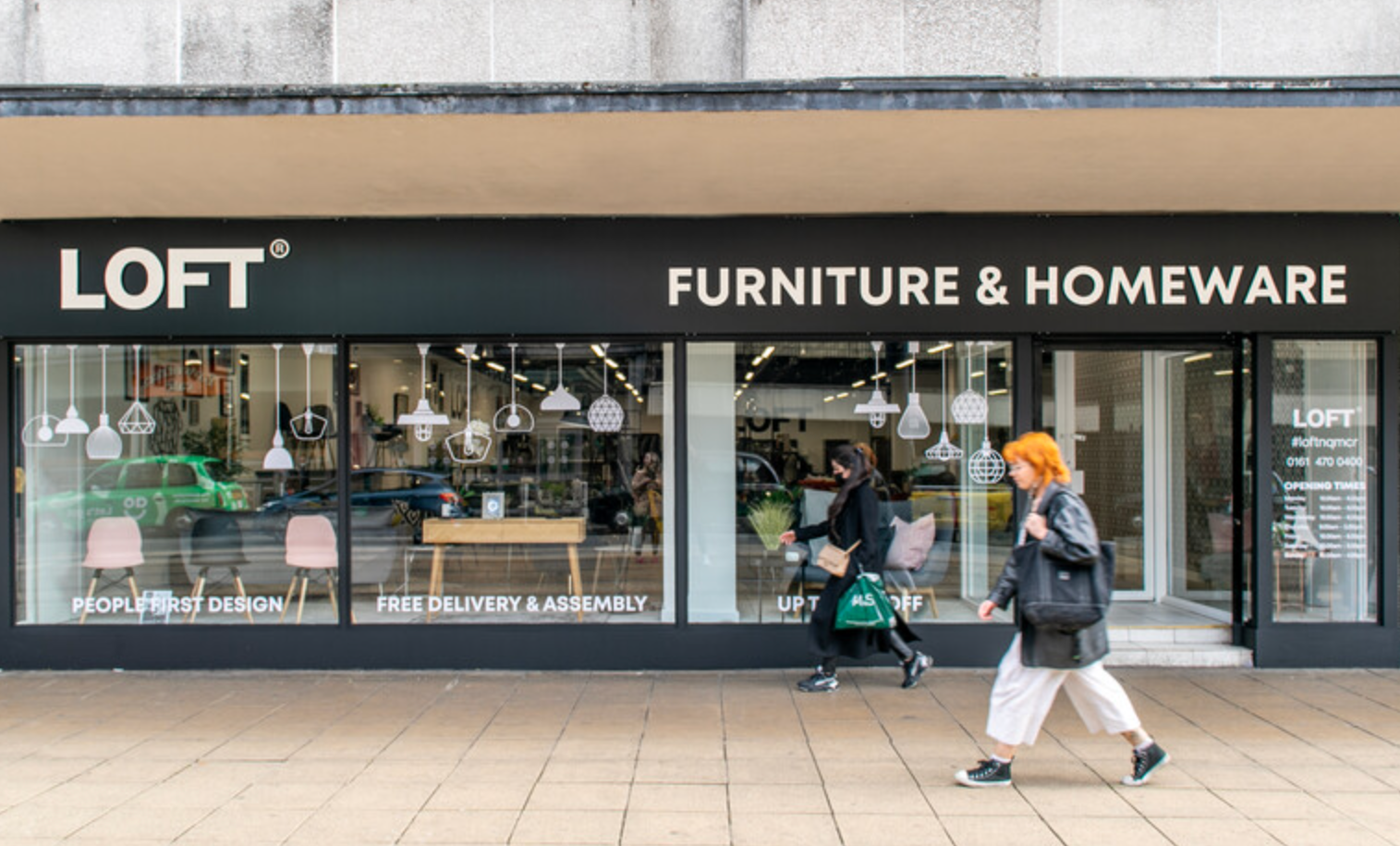 Sadly though, all good things must come to an end, and in-line with LOFT's digital strategy for the future, the company has announced that the pop-up will be leaving the high street on Friday 29 October and moving online-only instead.
But it's not leaving without giving the community the chance to grab themselves some unmissable offers first.
How does up to 70% off on furniture and home accessories sound?
Throughout its time on the high street, The LOFT Shop has had a range of different deals available almost every day of the week, but the 'Relocation Sale' has by far some of the biggest offers yet, so if you've got a space that needs furnishing, have some grand refurbishment plans, or you're just looking for new accessories to make your house a home, then there couldn't be a better time to get high-end pieces on a budget.
This may be your last weekend to make the most of everything on offer before the pop-up officially bids farewell next Friday, but The LOFT Shop is open seven days a week, so there's still plenty of time to pop down and clinch a bargain this week.
All offers will be available until Sunday 31 October, and you can find more information ahead of your visit to The LOFT Shop here.
And don't forget, LOFT will still be online after the pop-up closes – shop.loft.co.uk
Featured Image – LOFT