Amoria Bond is one of Europe's fastest-growing businesses, and it's currently changing the game when it comes to STEM recruitment.
But it all started with humble Manchester beginnings.
The multi award-winning Didsbury-based recruitment company may have undergone an impressive expansion to now be operating in 42 countries worldwide, but it started all the way back in 2006 when the three founders were trekking through South America and bonded over a shared love of music and DJ-ing, and most-importantly, a belief that the best kind of recruitment comes from having a solid, value-based core.
This is why they decided to create "a different kind of recruitment business" – a business that prides itself on providing a unique and inclusive culture, where recruiters can develop and thrive in a range of sectors that are genuinely making a difference to the world.
The company lives by the phrase, 'Progressing Lives Everywhere', and even the company name represents "the importance of collaboration" and loving what you do.
But what exactly is Amoria Bond all about? How is the company striving to make its impact felt in an ever-changing world? And what makes it such an exciting place to work for recruitment professionals?
What is Amoria Bond?
Specialising in service-driven consultancy and staffing group in global STEM markets, Amoria Bond recruits experts in advanced engineering and technology, who can accelerate positive change, and ultimately, "transform the world around us".
The clients that the company works with often have specific and very niche requirements for people to fulfil complex tasks, and so, as a specialist firm, Amoria Bond's consultants are able to focus on specific areas and become experts in these fields, which gives them the awareness and insight to build a global network of professionals and find the people that no one else can. 
And it's fair to say that some of the "pioneering" sectors that Amoria Bond has placed professionals within over the last 15 years are the industries of the future too.
Think companies that provide everything from new renewable energy installations, to embedded software that connects smart devices to manufacturing lifesaving medical devices and vaccines, and so much more.
When it comes to candidates, Amoria Bond is all about providing the best opportunities for people by supporting and advising them at every stage to help improve their prospects, and eventually win their dream jobs.
What is the company's vision and purpose?
The company's vision is simple – to be the best service-driven consultancy and staffing group in global STEM markets.
It's what drives everyone who works there to "continually improve".
'Progressing Lives Everywhere' is Amoria Bond's commitment to "advancing and enhancing" the lives of its clients, candidates, and colleagues, as well as a commitment to making a positive and sustainable impact on the wider global community and environment. 
This purpose of progression informs how the company achieves its vision and strategic growth ambitions, and it does so by helping clients to successfully grow and achieve their goals.
How is the company making a positive impact to the wider community?
Amoria Bond operates on what it says is a fundamental belief embedded throughout its culture that "every action has an impact", and that it has an ethical responsibility to ensure that its impact as a company is a positive one.
This is why the company set up The Amoria Bond Charitable Trust in 2009 to promote and facilitate a culture of giving back.
The Amoria Bond Charitable Trust is a registered charity and grant-making trust that's primarily funded by contributions from the company and its employees, and it has donated over £200,000 to charitable initiatives over the years, as well as build two community soup kitchens and 101 homes that provide housing and security for 500 people in Las Laderas in Peru.
Those who work in Amoria Bond's offices in Manchester, Cologne, and Amsterdam regularly make trips over to Las Laderas to help with a range of projects.
The next volunteer trip is actually scheduled for this June, with colleagues set to help build a new accommodation wing at the children's refuge – which gives young people with no homes or families a safe place to sleep, eat, and get an education.
What makes Amoria Bond such a great place to work?
The commitment to 'Progressing Lives Everywhere' doesn't just stop at candidates, it's actually a crucial part of working for Amoria Bond and it starts with the company's colleagues.
The company prides itself on its "fun and inclusive" work culture.
While it says it "doesn't pretend to be perfect", Amoria Bond is 100% committed and holds itself fully-accountable to delivering sustainable and meaningful action-led change, both internally within the recruitment industry it loves, and across the STEM sectors it serves.
Amoria Bond has been recognised as the best recruitment company to work for by every major recruitment industry awards body, and is only company to have won the 'Recruiter Investing in Talent's Best Professional Development' award for five consecutive years thanks to its proven and successful approach that has seen 58 employees promoted in the last 12 months.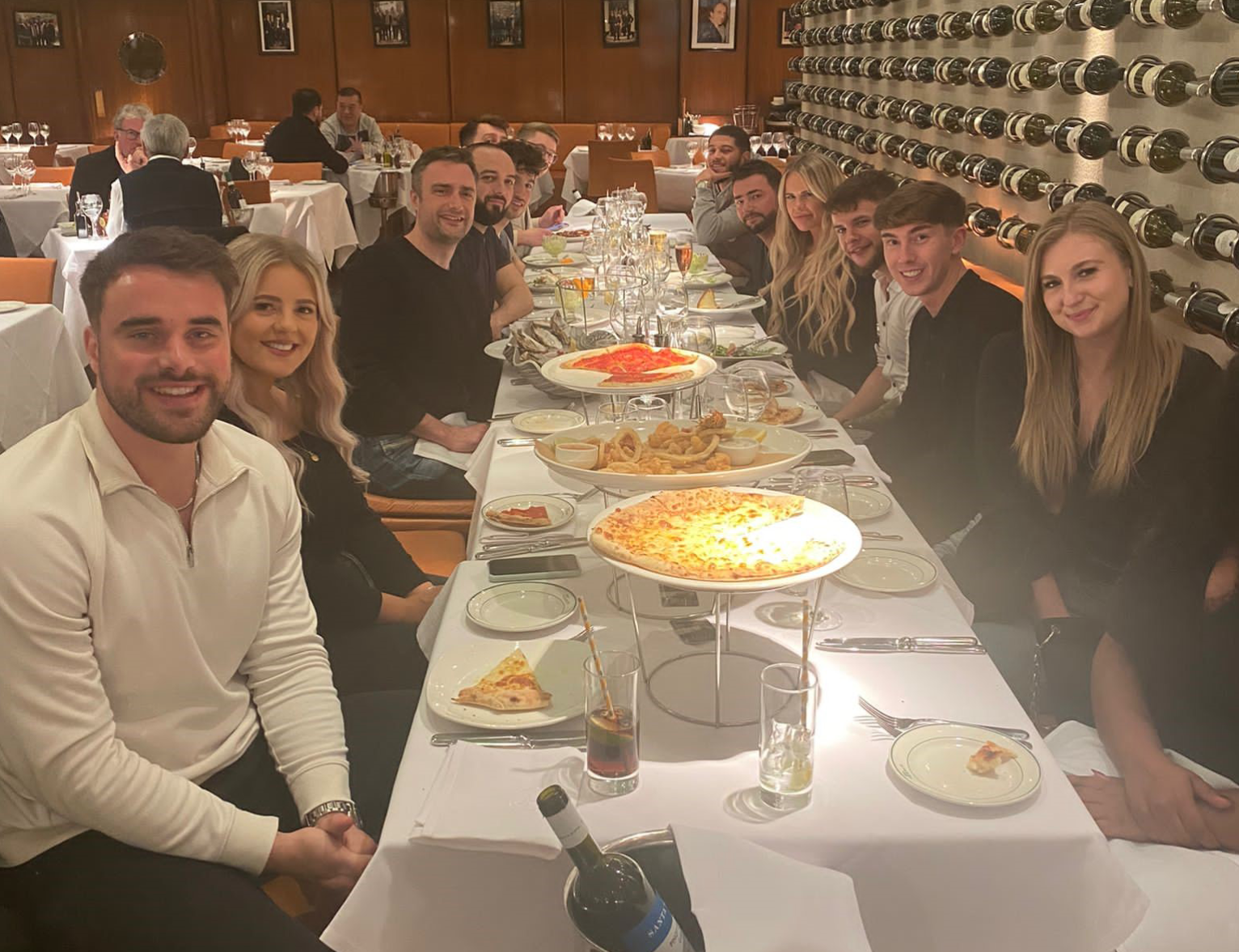 The company has a 10-step career plan that offers multiple paths of progression through the company, and it's a pretty successful one given that 90% of its leaders have successfully made their way up from trainee recruiters – including the three Sales MDs, who progressed through the 10-Steps in just 10 years.
As well as providing these fantastic opportunities to develop careers through great prospects and multiple routes to progress, some of the other benefits on offer inside Amoria Bond include uncapped earning potential, remote working, a wellbeing hub, a referral bonus, access to company cars, and so much more.
You can find out more about Amoria Bond on the company's website here.
Featured Image – Amoria Bond