Sponsored
Christmas burgers, Golden Boot cocktails and beer by the keg – celebrate the footy and the festive season at BOX
Celebrate both things at once.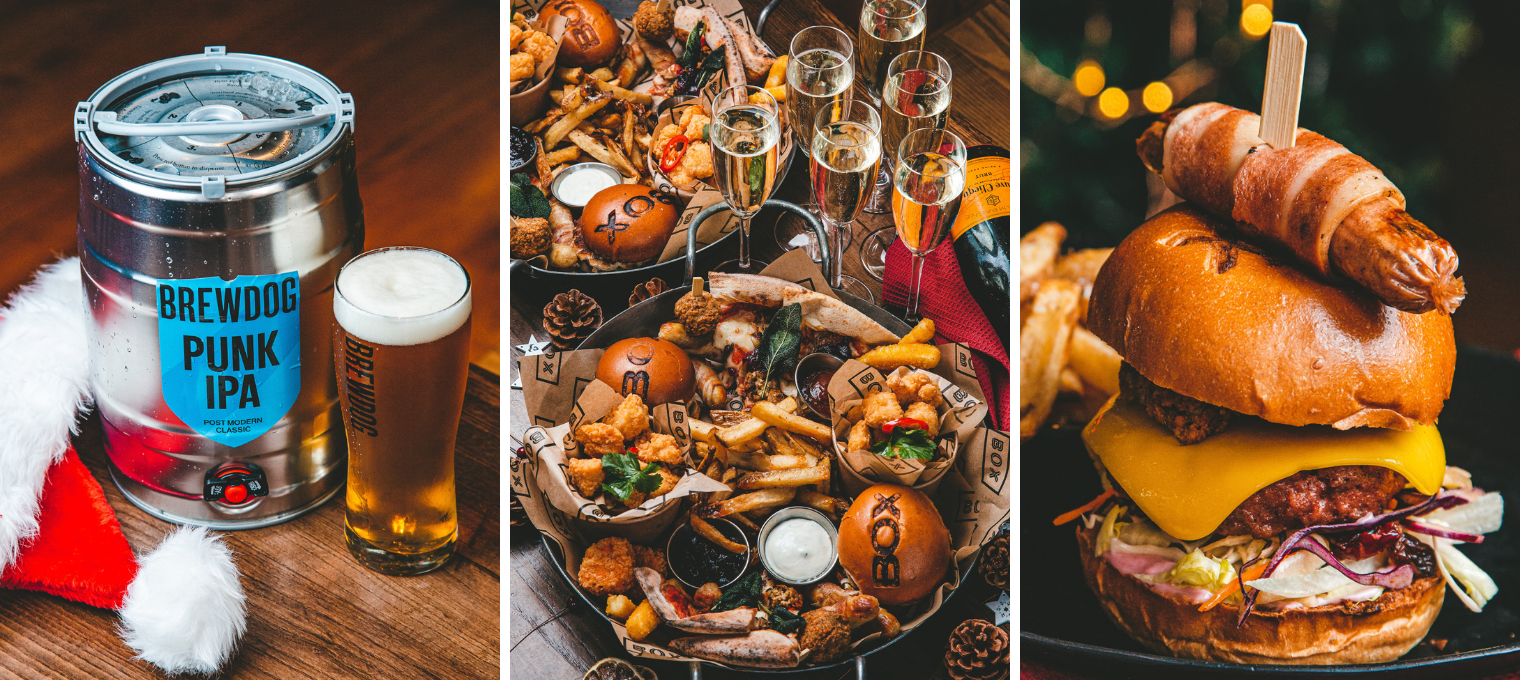 Since BOX opened on Deansgate last year, it's become one of the most popular places in town, both for watching the sport and for dancing the night away.
With a proper festive season ahead (not a lockdown in sight, we hope) and a World Cup happening at the same time, it's set to be a sillier season than ever.
BOX has got both parts covered, with a Christmas line-up of food and drink as well as offering you the chance to cheer on the England squad in Qatar.
Combining the footy with the festivities is clearly a strength of BOX, and the St. Nick's Kicks is just one example of the imaginative cocktails on offer this year. Served in boot-shaped glasses, choose from a striking red drink that resembles either the England squad or Father Christmas' boots, and there's even a dedicated Golden Boot cocktail for those strictly celebrating the football.
The Brewdog kegs are another crowd pleaser that'll have the whole team at the table this winter. Served in huge five litre kegs, you'll get almost nine whole pints out of these whilst you while away the freezing nights without having to leave the table.
Whilst there used to be no place like the beer garden for a football match, the wintry season has got us thinking less about huddling up outside and more about warming foods served whilst we watch the game- and BOX has got all the half time snacks sorted.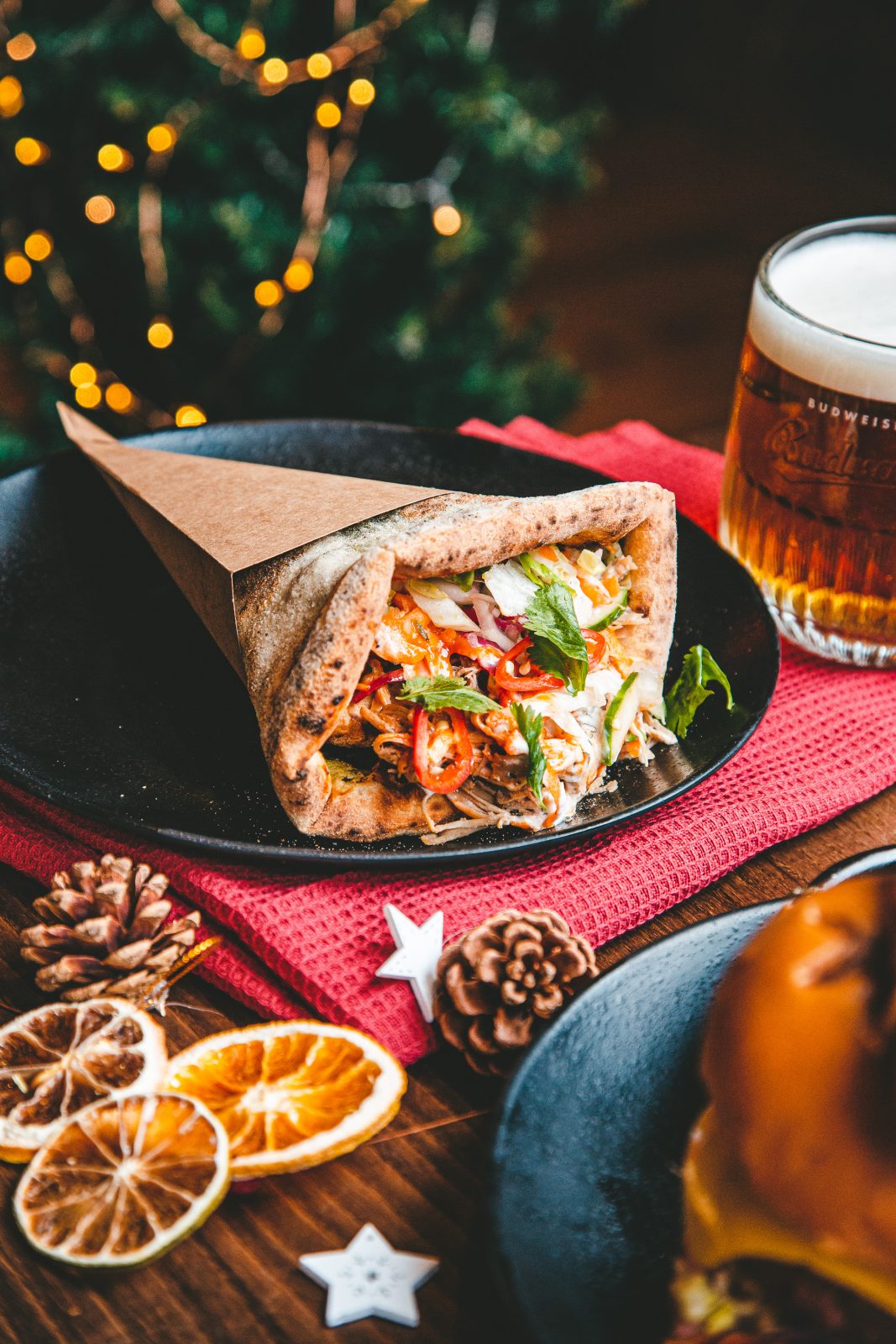 There's a festive special pizza option with all the tasty trimmings you'd expect this time of year with pigs in blankets, pulled turkey and, of course, sage and onion stuffing. Prefer your trimmings wrapped between two delicious burger buns? There's an option for that too. The Christmas Burger is all about encapsulating that taste of a sit-down dinner from December 25th- and there's even a vegan version with Beyond plant-based alternatives too.
The Ho Ho Hotdog is also destined to be a favourite throughout the festive lead-up. Imagine a giant pig in a blanket: nine inches of hot dog goodness wrapped in pancetta with sage and onion stuffing inside one giant fluffy bun.
If you're looking for something that brings the best of post-match treats and the World Cup together without stuffing yourself with turkey, the Santa Sub and Christmas kebab are ideal options if you want an easy-to-grab food option whilst watching a match.
Click here to book your next visit to BOX Deansgate.
And the options aren't just for watching the footy either, BOX is also offering a festive feast fit for any footballer this season.
There's a Christmas buffet option for sharing that offers the best of the festive menu on one giant tray. Think burgers with mountains of fries and the added option of bottomless drinks to make this a night of food and flavour to remember- the unmatched atmosphere that the football brings is just a bonus.
All this talk of Christmas is bound to have you singing along to Jingle Bells in no time, but for those wanting to step it up a notch, grab the mic at Bandeoke every Thursday night and sing the night away with the best Christmas hits. This is where karaoke meets a live band and offers you the unique chance to get up on stage and give the crowd your best Wham!, or Mariah impression.
Read more
There will also be plenty of live music every Friday and Saturday night for those that prefer to be singing and dancing in the crowds, and we really can't think of a better place to get in the Christmas spirit.
Whilst booking ahead of any football games or peak party hours is highly recommended, BOX knows that sometimes there's nothing better than spontaneous plans, and has room for walk-ins every day of the week.
For more information on any of the BOX Christmas menus, or to get yourself a table booked, visit the BOX website.
Feature Image- BOX
AD