Sponsored
How to celebrate World Cocktail Day in Manchester under one beautiful roof
Cocktail crawl around the Corn Exchange, anyone?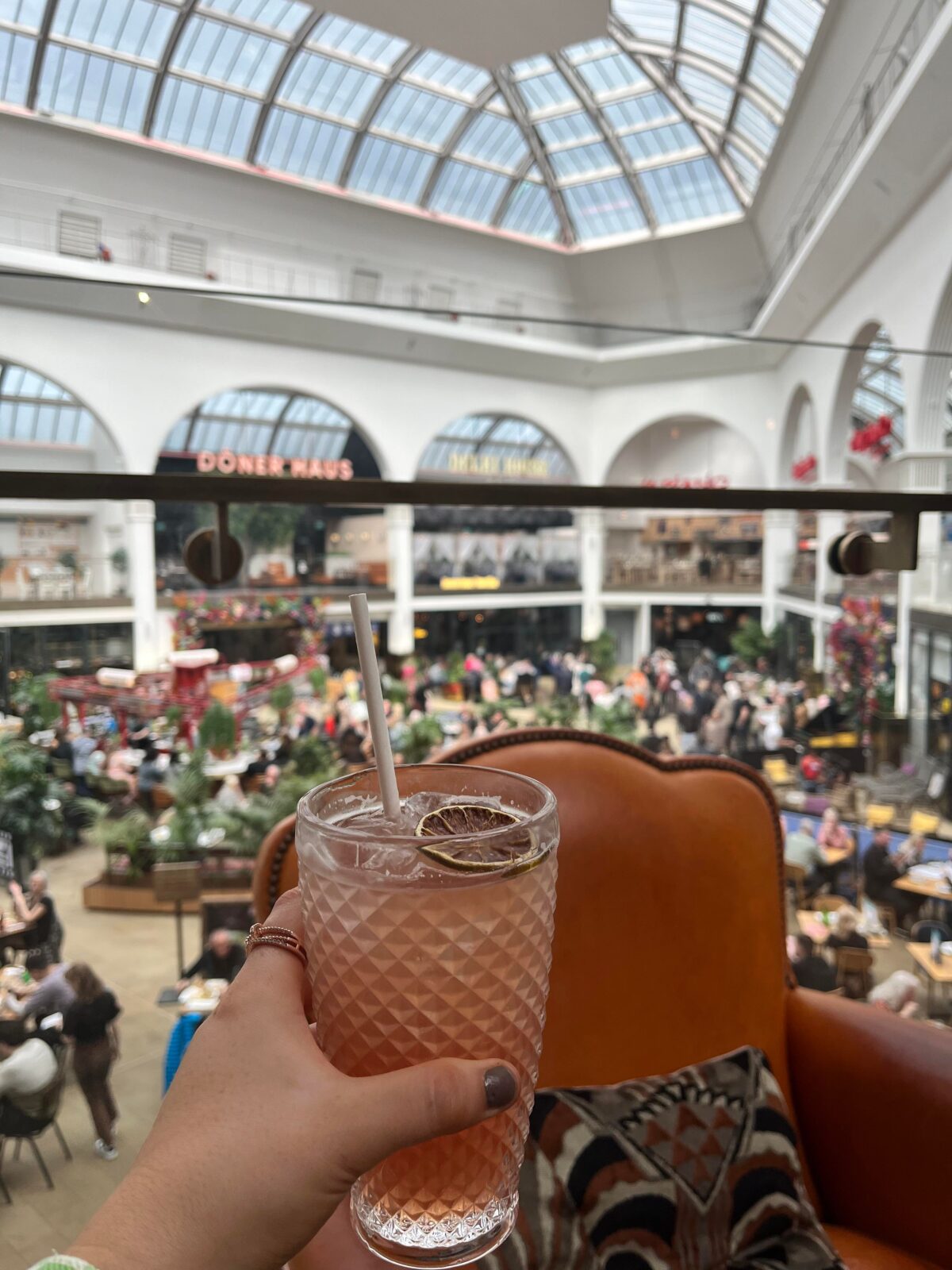 World Cocktail Day is upon us, a global celebration of cocktails in all their shapes, sizes, and flavours – as if we needed an excuse to celebrate cocktails.
The annual event on 13 May will see people across the globe raise a toast to the wonder of mixology, and the whole experience of going out for cocktails.
Whatever your taste, whether you like a short and bitter beverage or a fun and flirty cocktail, you'll find something to love inside the Corn Exchange in Manchester city centre.
The Grade II-listed building is home to more than a dozen brilliant restaurants, cafes and bars, many of which are ready to show off their drink-making skills.
Each one is created with a focus on ingredients, presentation, taste and experience.
So in honour of World Cocktail Day, here's a guide to just some of the cocktails around the Corn Exchange.
Sit back and raise a glass to the creativity and innovation of bartenders and mixologists around the world, especially those here in our home city.
Chilli Mango Margarita at Mowgli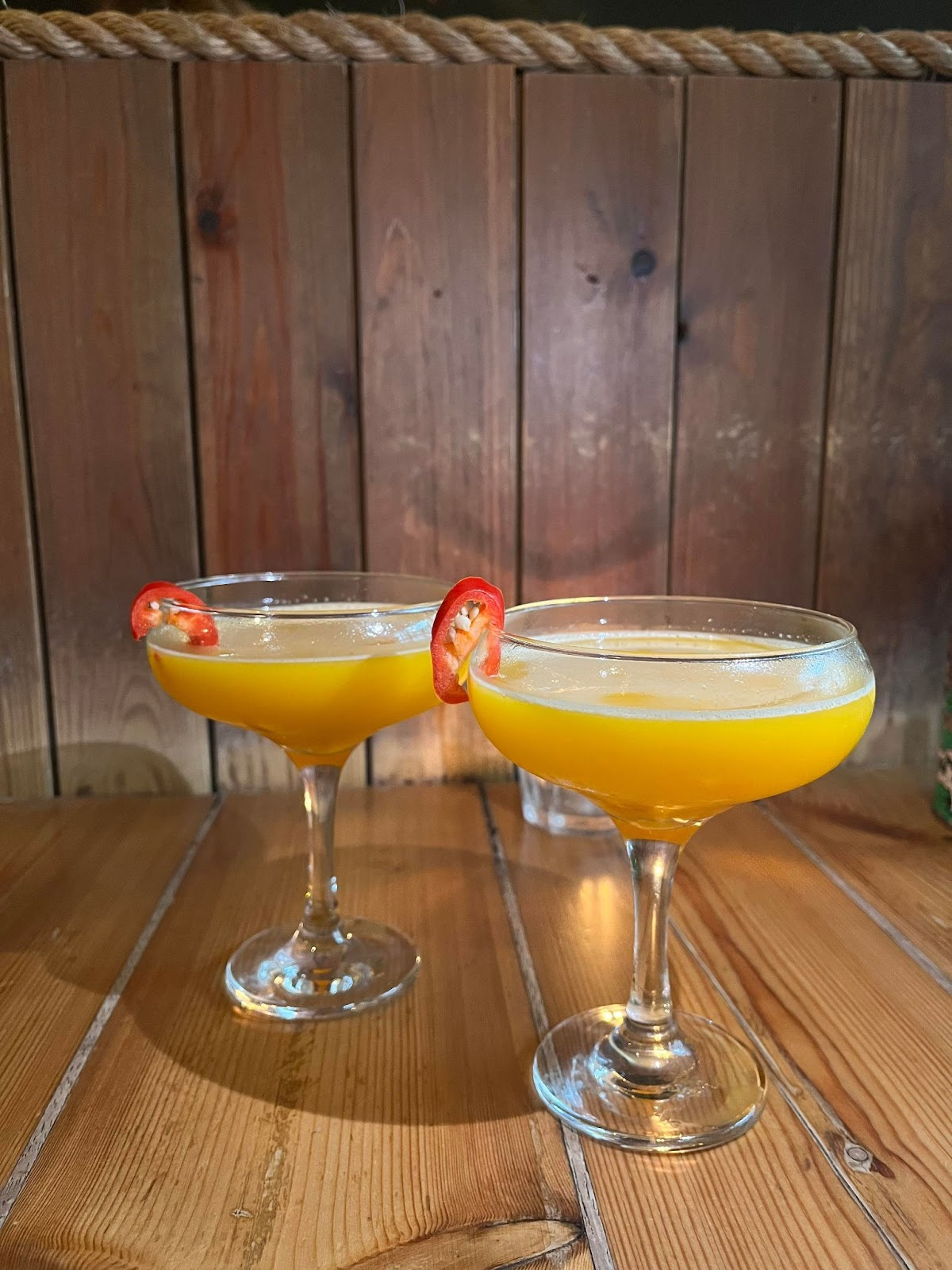 The most popular cocktail in the world, the margarita, is given a refreshing and spicy twist by Indian restaurant Mowgli.
They've added fresh mango and chilli peppers to the smoothness of tequila, with the zesty kick of lime juice.
Orchard Daiquiri at Riva Blu
Down at Riva Blu, the authentic Italian restaurant that faces out onto Exchange Square, you'll find the refreshing and delicious Orchard Daiquiri.
It's made with smooth El Dorado 3yr Demerara rum, and is the perfect balance of sweet and tangy with the addition of nectarine, apricot, green apple, and lime.
Eton Mess at Sixes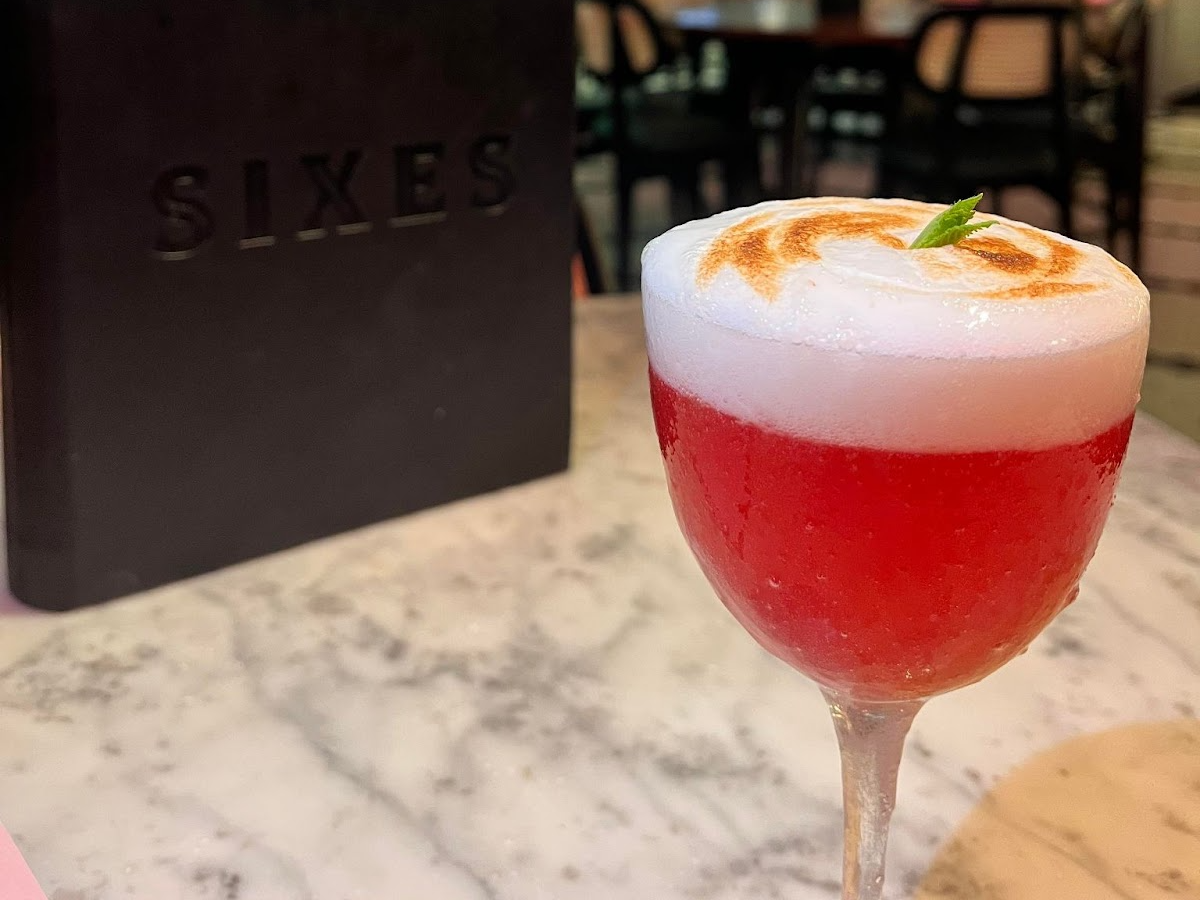 It just wouldn't be summer without an Eton Mess – or without cricket.
And you can merge those two worlds at Sixes Social Cricket, who are serving up a drink that mixes Strawberry Havana Especial Rum, ginger foam, brûléed meringue, and fresh strawberries.
Love Dose at Delhi House Cafe
One of the best bits of cocktails is the theatre that comes with them, whether it's a torched topping, a colour-changing liquor or – as in this case – a cloud of dry ice that releases a burst of aromatic flavours.
This is the Love Dose cocktail at Delhi House Cafe, considered one of the most Instagrammable picks on this list of the Corn Exchange's best cocktails.
It blends Bombay Sapphire Gin, lychee and lime.
Zucker Floss at Garten Bar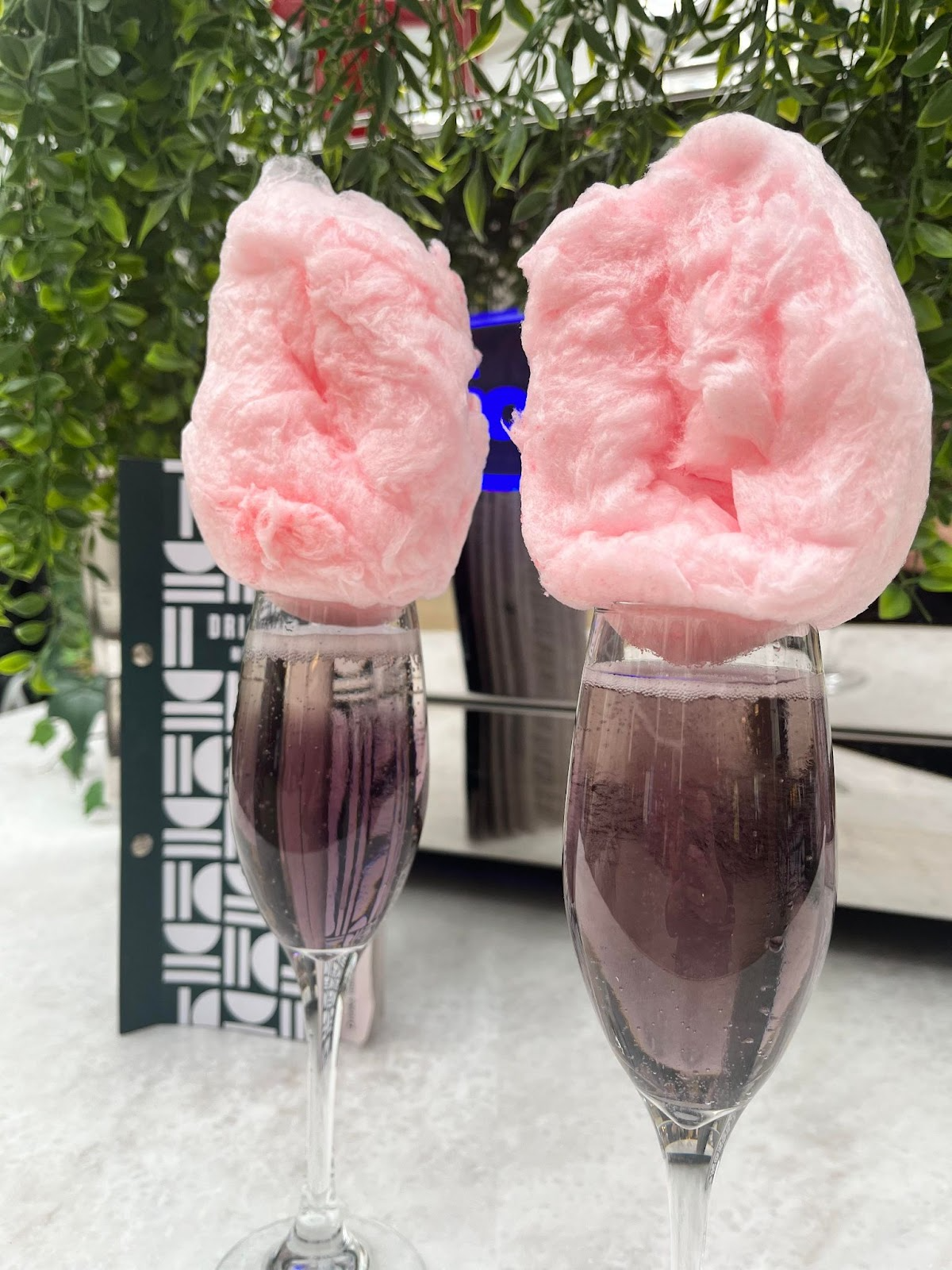 The Garten Bar, located right in the centre of the stunning Corn Exchange, has created a playful twist on a classic bubbly drink.
It's made with prosecco and violet, served with a cloud of candy floss that slowly melts into your drink, adding both theatre and subtle sweetness.
The best bit? 2-for-1 deals are available every day.
Phojito at Pho
It's all about delicious slurping at Pho, the Vietnamese restaurant that serves steaming bowls of noodle soup and a belting twist on a classic mojito.
It's made with white rum, mint, lime and soda, packing a punch of flavour that pairs perfectly with your favourite pho dish.
Black Raspberry and Vanilla Highball at The Cosy Club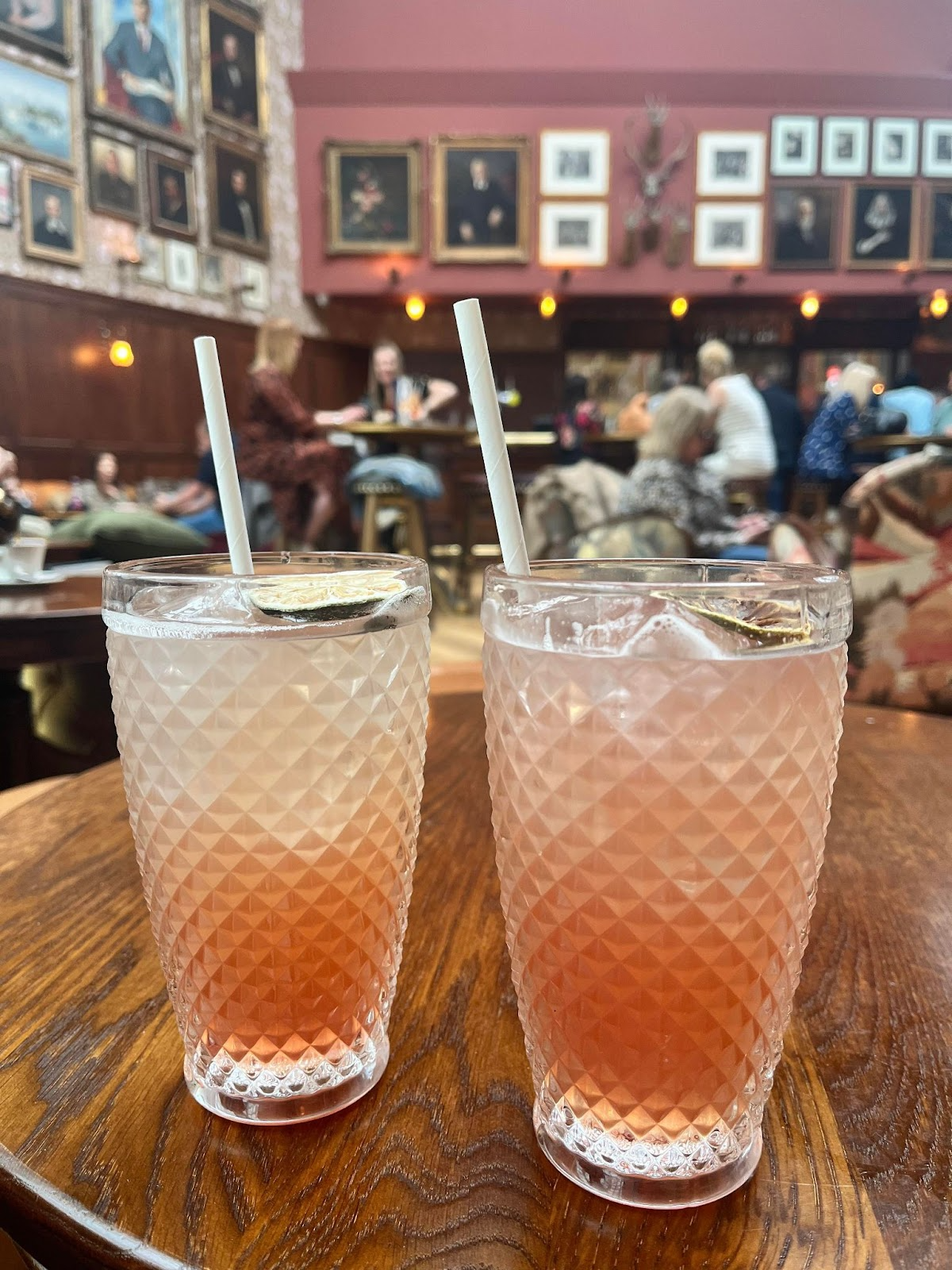 Pitched as a 'taste explosion in a glass', The Cosy Club's Black Raspberry and Vanilla Highball is made with Mount Gay Rum, Chambord, vanilla, apple, and soda.
The Cosy Club is always a popular spot for a cocktail in the Corn Exchange, with balcony views over the atrium lending for some excellent people-watching.
The Banyan Colada – Banyan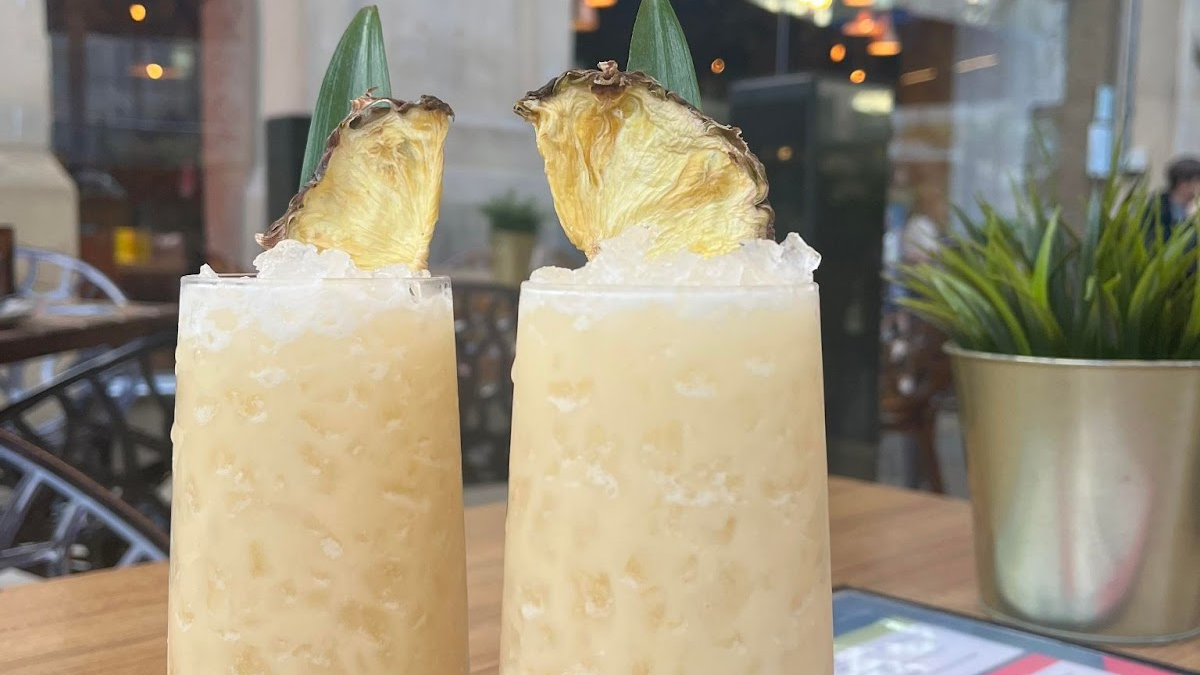 Fancy a trip to more exotic shores? Of course you do.
The Banyan Colada will whip you straight away to the Caribbean with its blend of Bacardi Cuatro rum, Discarded Banana Peel rum, coconut, kaffir, lemongrass, pineapple, and lime.
Singapore Sling – Tampopo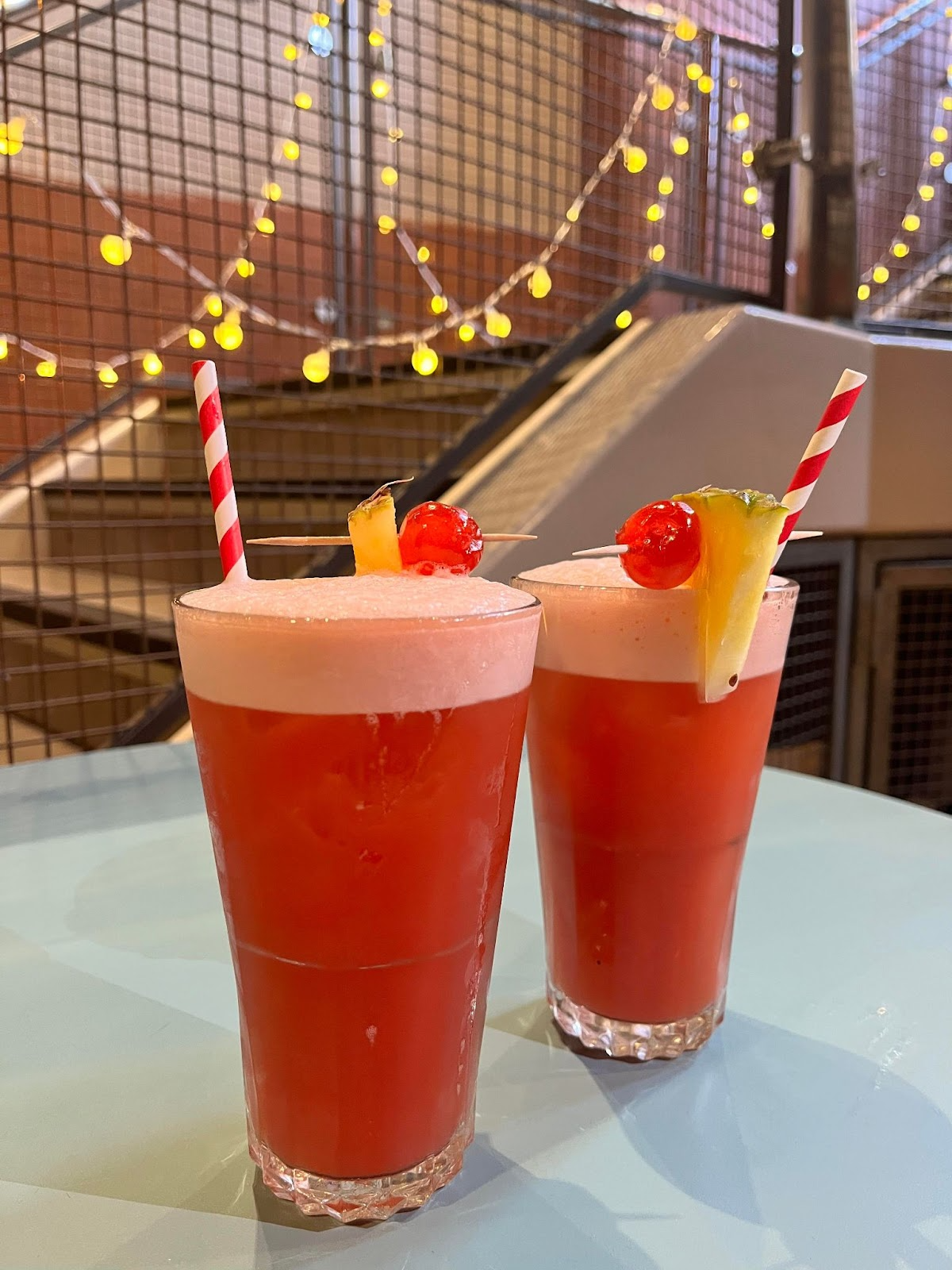 One of the world's most famous cocktails is given plenty of time in the spotlight from long-standing local favourite Tampopo.
Their Singapore Sling is made to the original Raffles Hotel recipe, using gin, cherry liqueur, Cointreau, grenadine, and pineapple juice.
Aperol Spritz – Salvi's
The holiday vibes continue over at Salvi's, who serve arguably the best and most authentic Aperol Spritz in Manchester.
You can sit out on their sun-soaked terrace sipping on Aperol, prosecco and soda water – if you shut your eyes, you can almost feel the Amalfi coast sea breeze on your skin.
_____
Please drink responsibly. If you feel that you are concerned about your relationship with alcohol, you can find information and advice about alcohol, learn about its impact on your health and wellbeing and get support to cut back on drinking via the Drinkaware website.
Featured image: Supplied